Arizona is renowned for its geographical sights, sunny weather and unique music. The state of Arizona has a rich Native American history and an acquired taste for art. But as time passed, one major issue which did not get the attention it deserved is finally being highlighted, and that is the issue of autism.
Therefore, it is only logically for the government of Arizona to open more and more autism schools and help all the people suffering through it.
Recently, Arizona has tried doing a lot to raise awareness regarding this issue while providing proper training to those involved in maintaining these schools. Here is a list of the best autism schools in Arizona.
1. Arizona Autism Charter Schools
Call: +16028825544 – Visit Website – View on Map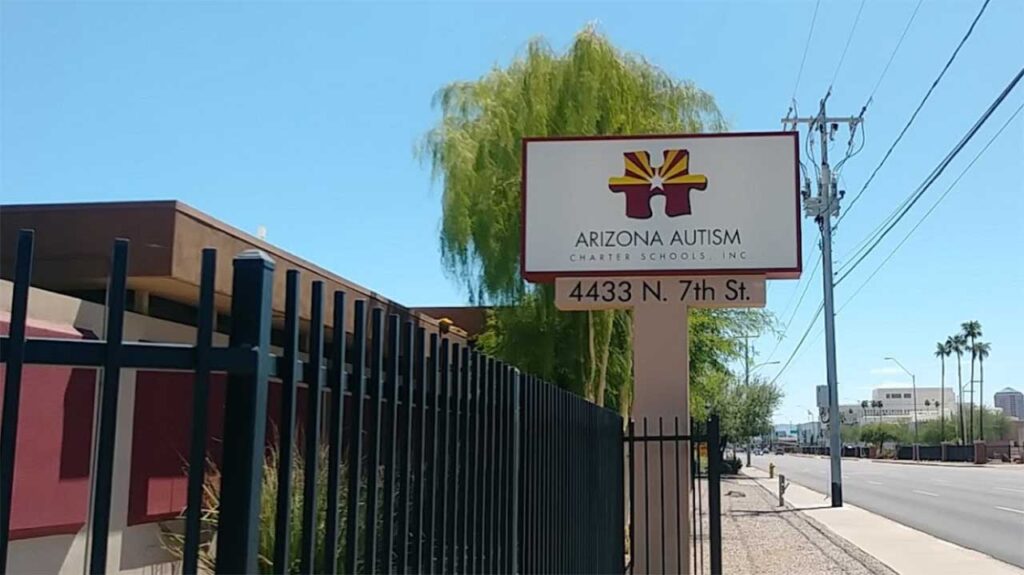 Arizona Autism Charter School is the first tuition-free school focused around children with autism, located in Phoenix, Arizona. AACS offers both in-class learning facilities and online learning facilities. AACS provides an elementary school, a middle school and a high school.
These three distinctive programs help students with autism to carry on with their education, maintaining a natural flow without any change in the environment or the curriculum. AACS has been accredited by numerous media outlets as one of the best autism schools in Arizona.
2. New Way Academy
Call: +16023898600 – Visit Website – View on Map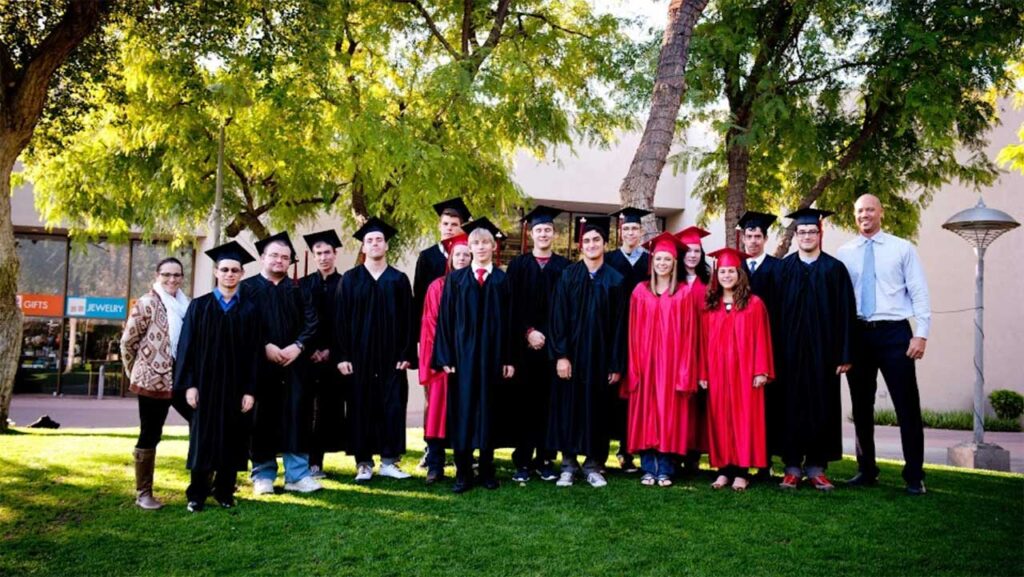 New Way Academy is a special education private school that was established in 1968. It has a 1-12 grade curriculum that specializes in teaching students with autism or any other form of learning disability. It has over 200 students enrolled right now and promotes diversity along with inclusiveness among students.
The yearly tuition cost of NWA is $21,950 and the first-time program fee for new students is $2,250. New Way has an incredible 4:1 student per teacher rating, making it one of the best autism schools in Arizona.
3. Autism Academy for Education & Development
Call: +16234395368 – Visit Website – View on Map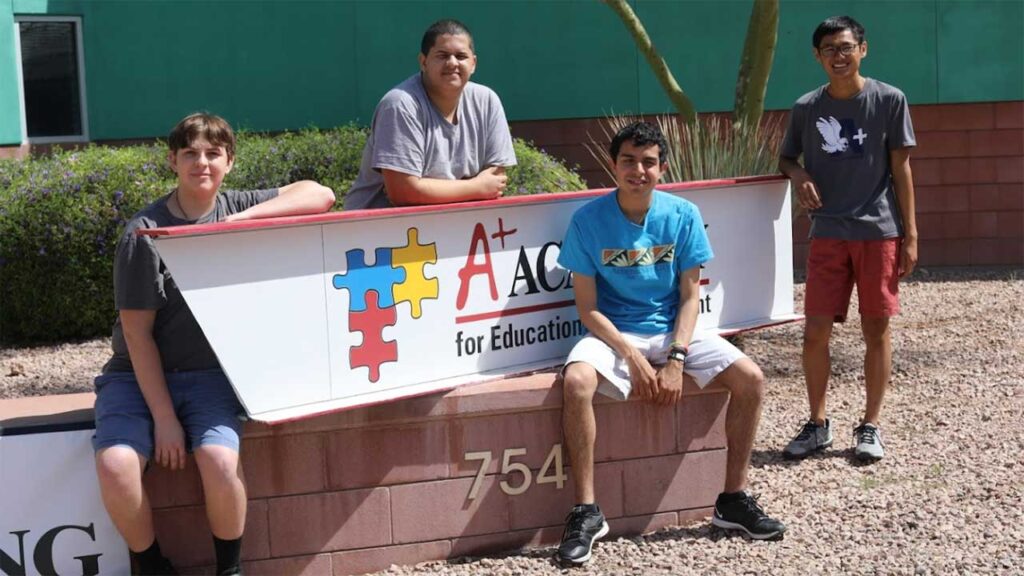 Autism Academy for Education & Development plans to equip all of its students with academic, social and behavioral proficiency. Along with providing academic based education, AAED also tries to build a foundation for skills that might be required later in life. Currently, they offer students with a k-12 program and their curriculum is research & standard-based.
Their middle school focuses on building academic and daily skills, whereas, their high school tries to build functional vocational and higher academic skills. Along with their five campuses across the country, two are in Arizona, and they also provide education online.
Interested in art? Check out these art schools located in Arizona.
4. Gateway Academy
Call: +12032852000 – Visit Website – View on Map
Gateway Academy is a special education private school located in Phoenix, Arizona. It is the only non-profit special education based private school in Arizona and was established in 2005. Gateway Academy has a yearly tuition fee of $28,000 and is a 6-12 grade curriculum school.
Currently, Gateway Academy has over 100 students with an acceptance rate of 90%. Furthermore, the cost is given per session, and it also has a summer program costing $1,000. The students per teacher ratio is an impressive 5:1 at Gateway Academy.
5. Chrysalis Academy
Call: +14808396000 – Visit Website – View on Map
Chrysalis Academy is an autism school located in Scottsdale, Arizona. Chrysalis was established in 2002 due to the requests of some parents. In the summer of 2003, it began with just 8 students, and now it is an Arizona department of Education approved autism school.
Currently, it has 50 students and 50 staff members in total. Chrysalis plans on providing effective education to kids with learning difficulties while maintaining a continuum of education for them with its k-12 academic program. Chrysalis Academy tries using very up-to-date learning techniques to properly educate their students.
6. Lexington Life Academy
Call: +16026716272 – Visit Website – View on Map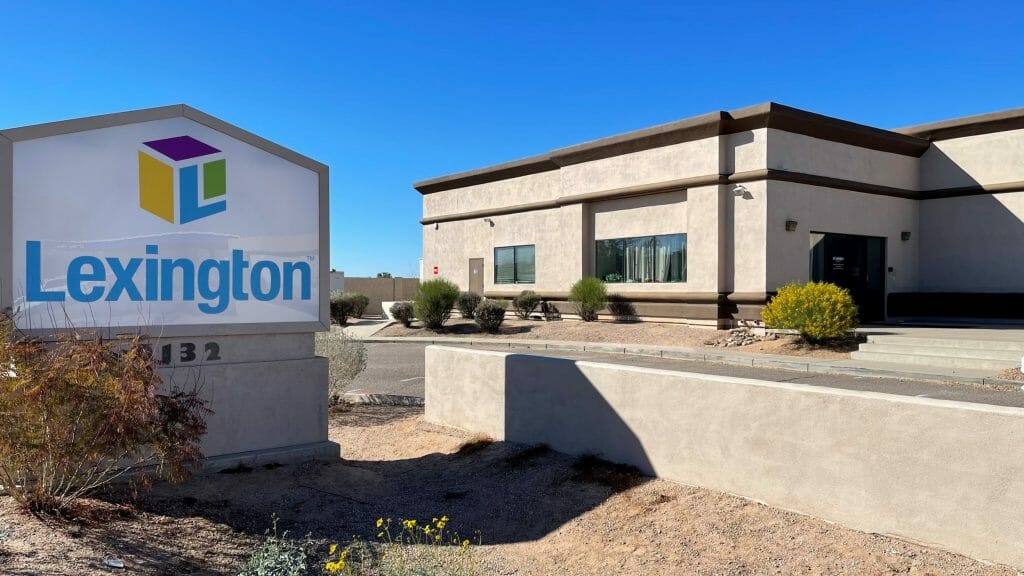 Lexington Life Academy is a special education school that provides unsurpassed education for kids with autism. Lexington's priority is to give the kids a proper academic education and help social development. Along with academic achievements, it also specializes in behavioral management and therapeutic success.
Academically, it offers a k-12 program along with scholarship opportunities. Lexington Life Academy has four branches in Arizona, located in the cities of Gilbert, Phoenix and Mesa.
7. The ACES (The Austin Centers for Exceptional Students)
The ACES is a state-certified special education school for children aged from 5 years old to 22 years old with a k-12 academic program. The ACES, was started to provide academic, social, behavioral and vocational education to children with autism.
The ACES mainly accepts children with learning difficulties, emotional disabilities, ADHD, autism, and other forms of disorders. Its main goal is to develop social skills and academic proficiency while reducing inappropriate behavior.
Furthermore, ACES also tries to integrate students back into public or charter school programs. It has four branches located in the cities of Phoenix, Tempe, Gilbert and Peoria, of Arizona.
You might also have a look at these acting schools of Arizona.
8. AZ Aspire Academy
Call: +14804206630 – Visit Website – View on Map
AZ Aspire Academy is a highly regarded special education school located in Tempe, Arizona. AZ Aspire Academy provides one-on-one education to children along with small group learning classes. They offer before and after-school facilities to students and have an annual tuition cost of $27,500. They provide facilities such as social thinking courses, one-on-one instructions on and off campus and support from paraprofessionals.
AZ Aspire Academy is accredited by the non-profit organization, AdvancED. AZ Aspire offers personal services on-campus, off-campus and online in a very punctual and professional manner, making them one of the best autism schools in Arizona.
9. Pinnacle Autism Therapy
Call: +18663428847 – Visit Website – View on Map
Pinnacle Autism Therapy is an autism school located in Phoenix, Arizona. Pinnacle's individualized and flexible therapy techniques help children flourish both academically and socially. Its core value is to take care of each child with proper mental support and provide them with a healthy learning environment. Along with providing support, Pinnacle also tries to inspire and encourage kids to achieve their full potential.
Success isn't always instant, so Pinnacle works with dedication and patience to achieve the results parents want to see in their kids. Pinnacle also offers ABA, which is an autism-based therapy for learning and behavior.
10. PS Academy
Call: +14804206630 – Visit Website – View on Map
PS Academy is a special education school located in Gilbert, Arizona. It provides students between the ages of 5 to 22 years old with a k-12 program. PS Academy offers programs that are fully customized for specific student's needs and numerous electives as well.
Furthermore, it also has clubs like culinary, digital animation & girl-power for the growth of its students. PS Academy offers one-on-one instructions to students if needed and has a variety of social programs that will help them develop their behavioral and social abilities.
11. Life Development Institute
Call: +16237731545 – Visit Website – View on Map
Life Development Institute is a special education school focused on students with learning difficulties that is located in Glendale, Arizona. LDI was established in 1982 to help kids with learning difficulties and related emotional or behavioral disorders. Firstly, LDI claims its mission is to develop, mentor and empower individuals to become upstanding citizens in the future.
But, it also puts a special priority on the academic education of its students. Furthermore, LDI wants to provide its students with an opportunity to cultivate a life worth living. Moreover, Life Development Institute has been an AdvancED accredited school since 2006.
12. Abbie School
Call: +15203006103 – Visit Website – View on Map
Abbie School is a special education school that has been operating in Tucson, Arizona for over 60 years now. Its rich history in the state makes it a very popular choice among residents of Arizona. Additionally, Abbie school is fully accredited by The Accrediting Commission for Schools, Western Association of Schools and Colleges (ACS WASC). It has a k-12 program that enrolls students between the ages of 5 to 22 years old.
According to Abbie School's core value, the key to teaching a student is by reducing their anxiety. Therefore, Abbie School is focused on providing mental support along with academic education.
Autism is a disorder that affects 1 in every 54 children in the United States and the rate is quite similar in Arizona as well. With so many children being affected by this disorder, it is no surprise Arizona is home to so many autism schools and institutions. Each of these special education schools provides a variety of different programs and services that will enable children with learning difficulties to receive education effectively.
When it comes to choosing an autism school, we have to consider things like extracurricular activities, social and behavioral programs and academic programs. The schools listed above are the best autism schools Arizona has to offer in terms of those facilities.