There are some states in the United States that are basically similar to countries in terms of size and economy, and Illinois is one of them which comprises an area of 149,998 sq.km.
This massive Midwestern state in the United States, which is nicknamed "The Prairie State", is home to some massive iconic cities. Illinois' big cities are known for their diverse population, beautiful landscapes, sky-touching buildings, historical museums and arts galleries.
The biggest cities in Illinois are listed below.
1. Chicago – 227.63 mi²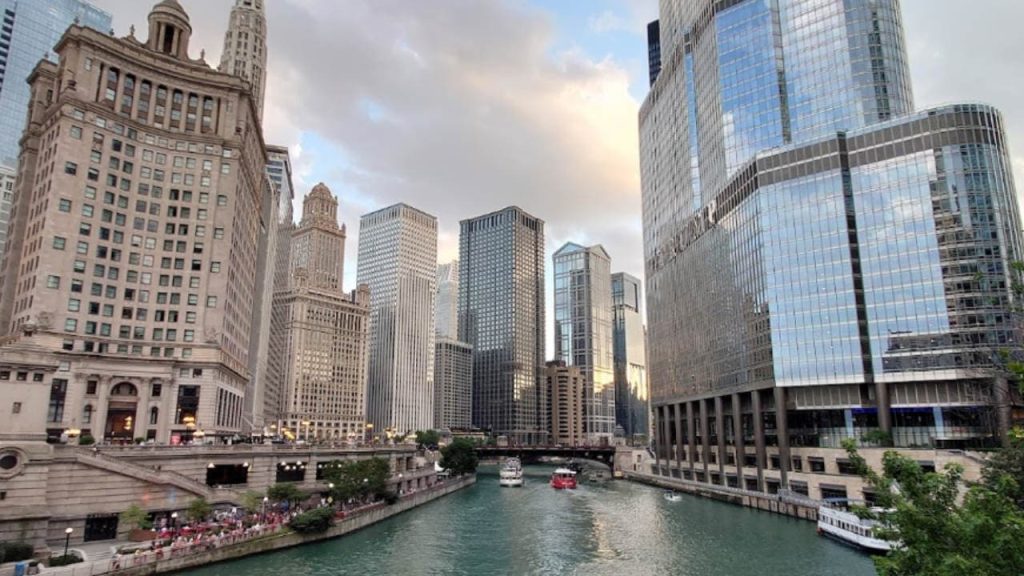 Chicago is one of the biggest cities in the United States and the largest in Illinois. The city is renowned for its daring construction and has a cityscape full of well-recognized buildings.
Moreover, Chicago is also well-known for its museums and art galleries, such as the Art Institute of Chicago, which is home to notable art pieces.
2. Joliet – 62.11 mi²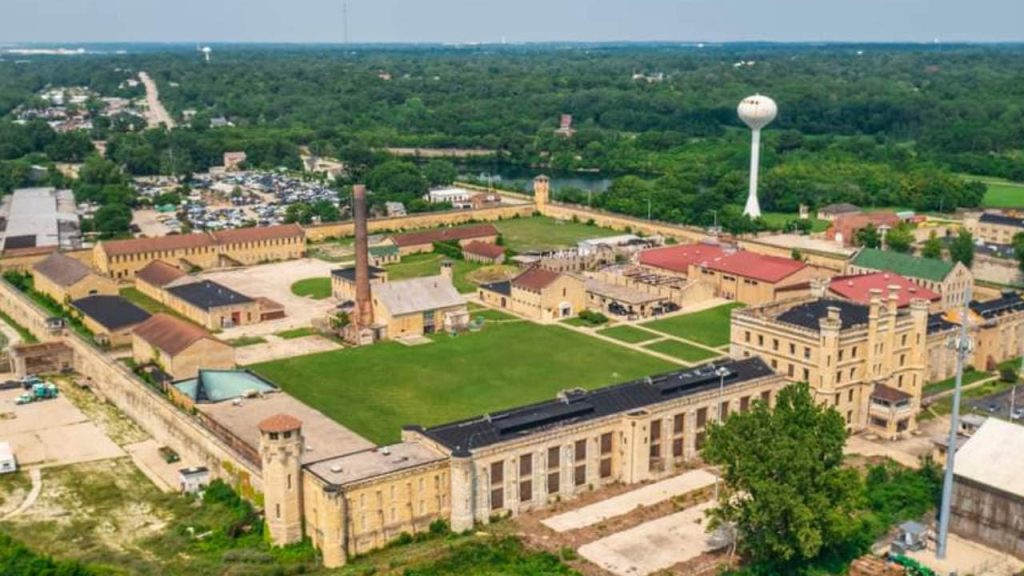 Located 35 miles away from Chicago, Joliet is one of the largest cities in Illinois both in terms of area and population. The city serves as the county seat of Will County and has over 150,362 residents, which is third-most in the state.
3. Rockford – 61.08 mi²
Rockford is one of the most iconic cities in Illinois, situated in the northern part of the state. The Burpee Museum of Natural History is one of the city's biggest attractions and has an intriguing collection of dinosaur exhibits on display.
Moreover, the Tinker Swiss Cottage Museum features changing exhibits and the Rockford Art Museum features stunning displays of regional art.
You might also be interested to know about the best cities to live in Illinois.
4. Springfield – 59.48 mi²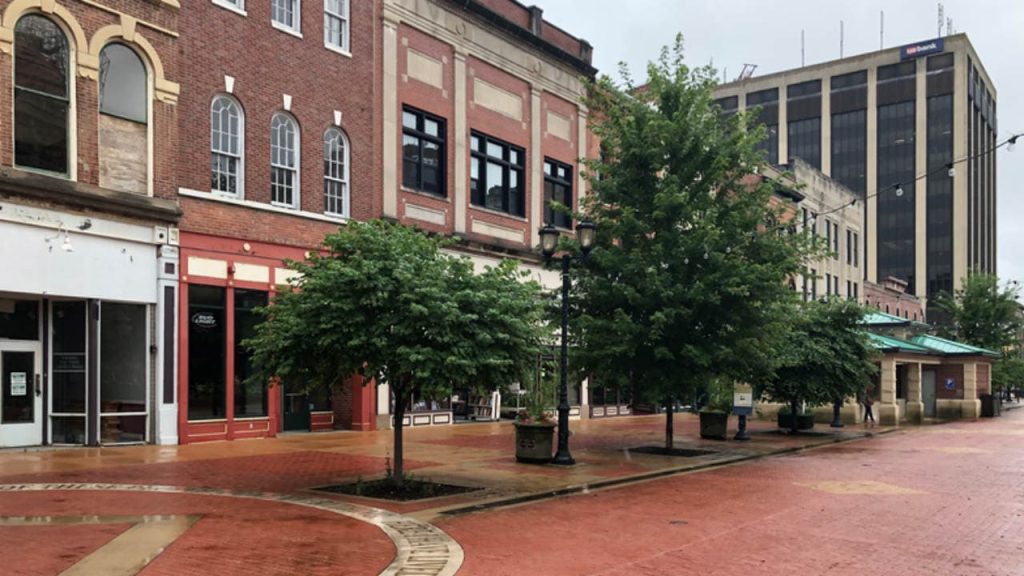 The state capital of Illinois is Springfield, a city best-known for being the hometown of Abraham Lincoln. It also has a museum dedicated to Abraham Lincoln. Tinted glassware and sculptures of historical characters are used to embellish the interiors of the huge roof of the Illinois State Capitol in Springfield. The city is also one of the most affordable cities in the state among big cities.
5. Peoria – 48.01 mi²
Central Illinois contains the stunning city of Peoria, which is situated along the Illinois River. The Peoria Riverfront Museum offers a stunning and modern aesthetic. There is a planetarium there, as well as a sculpture park and an art gallery.
Additionally, the Luthy Botanical Garden and the Peoria Zoo are both located in the northeastern part of the city, close to the Peoria Lake.
6. Aurora – 44.94 mi²
Located in Illinois's DuPage, Kendall, and Will counties, Aurora is a huge city with a massive population. The city is the second-most populated city in Illinois with a population of around 200,000, while boasting good standards of living.
These are the most populated cities in Illinois.
7. Decatur – 42.22 mi²
With 70,522 residents, Decatur is the biggest city in Macon County. It was established in 1829 and is located in Central Illinois, featuring excellent downtown amenities. Decatur is situated along the Sangamon River, and is home to beautiful lakes like Lake Decatur.
8. Naperville – 38.77 mi²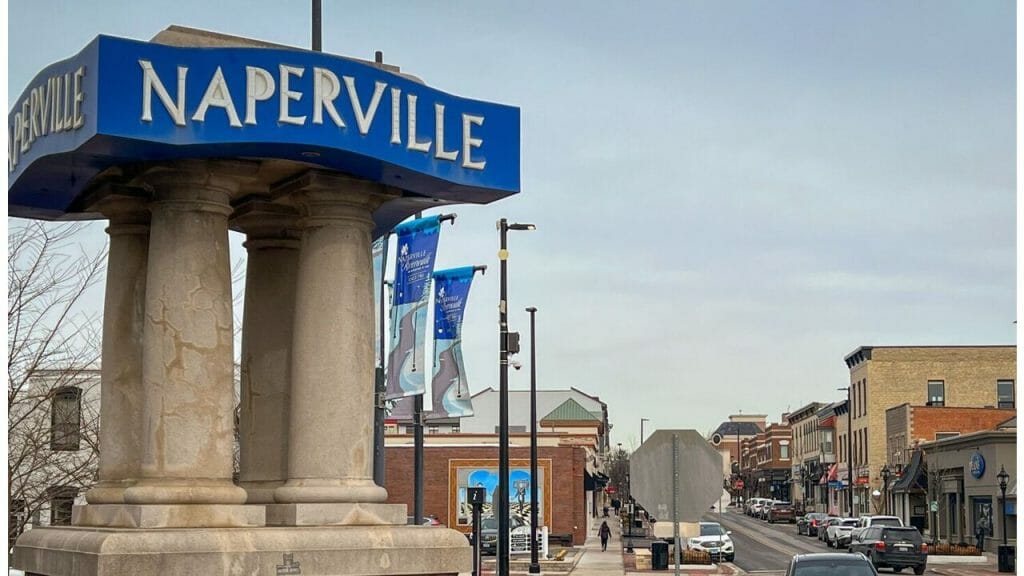 Naperville is a stunning suburban city, situated in Chicago's metropolitan area. The Naper Settlement is an outside museum that chronicles the rich heritage of this city, as a 19th-century colony for pioneers. Moreover, the Naperville Riverwalk is a series of curved walkways and arches that run beside the DuPage River, and is one of the most relaxing places in Naperville.
9. Elgin – 37.16 mi²
Located in the northern region of the American state of Illinois, Elgin is a city that has an elevation of 247 meters and a population of around 114,000. This makes Elgin the 7th-largest city in Illinois in terms of population, and it is 35 miles away from Chicago.
10. Godfrey – 34.64 mi²
Despite being one of the largest cities in Illinois, Godfrey has a modest population of around 17,000, one of the lowest on this list. The Mississippi River runs along the southern border of this city. Godfrey has a wonderful mix of commercial establishments, agriculture and projects for middle-class homes.
11. Barrington Hills – 27.43 mi²
Barrington Hills is a city that can be found in the state of Illinois, around 40 miles away from Chicago. There were only around 4,000 residents in this city, despite the fact that it spans four counties and has a massive area, most covered by beautiful natural landscapes.
12. Bloomington – 27.22 mi²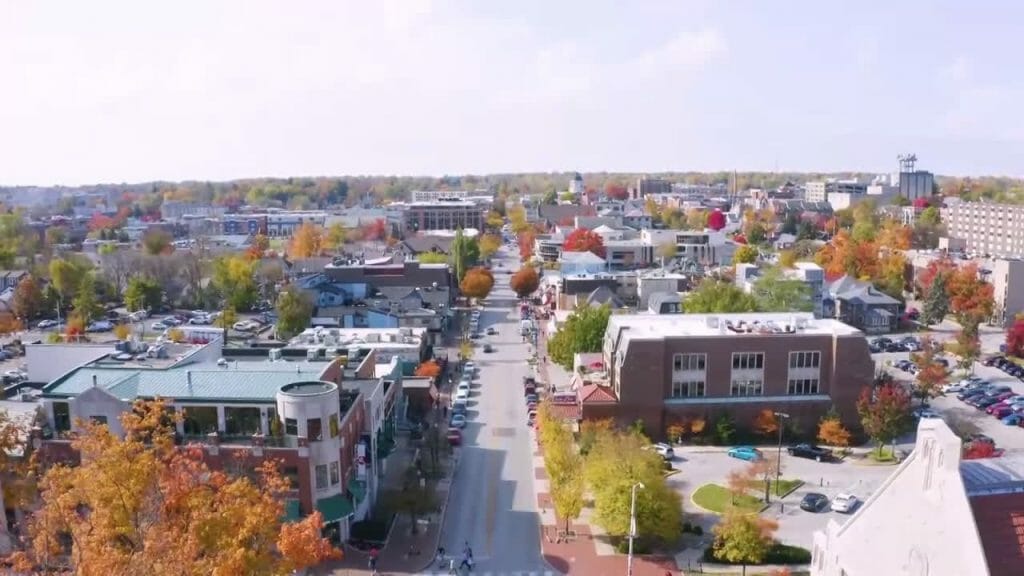 Central Illinois contains the beautiful city of Bloomington, which was founded in 1831. The McLean County Museum of History, located downtown, chronicles Abraham Lincoln's tenure as a local lawyer and features a replica of a historic wood house. The city also features the Constitution Trail, which is a long, concrete multipurpose route.
13. Bolingbrook – 24.05 sq. mi²
Bolingbrook is a suburban city in Illinois that spans across two counties, Will and DuPage. The population of this city is 73,922, making it one of the largest suburban cities in the state. This suburban neighborhood is situated quite close to the city of Chicago.
14. Waukegan – 23.67 mi²
The county seat and most populated city in Lake County, Waukegan is an industrialized suburban city in the Chicago metropolitan area. The city is just a 30-minute drive away from Chicago and has great industries. The population of Waukegan is just over 87,000, and it has an elevation of 218 meters.
15. Plainfield – 23.22 mi²
Plainfield is a beautiful natural city with an elevation of 186 meters and a population of just around 45,000. The city spans across two counties, Kendall and Will, and was named Plainfield in 1841, previously known as "Walkers' Grove".
16. Belleville – 22.74 mi²
Belleville is a city and the county seat of St. Clair County, Illinois, coterminous with the now defunct Belleville Township. It is also the seat of the Roman Catholic Diocese of Belleville and the National Shrine of Our Lady of the Snows.
Illinois is a massive state, which is home to huge metropolitan areas and cities that feature a rich history, art and diverse culture. In typically Illinois fashion, most of the largest cities in the state have low population density and are full of historical landmarks and museums.