Having varied terrain, Georgia is the South's preeminent trail state. With more than 200 miles of open trail and paved boardwalks, there are tons of interesting places to ride bikes.
You can enjoy a pleasant ride from family – friendly trails to technical trails. The magnificent views of the countryside of Georgia will calm your mind and body.
To help you find places to enjoy a ride on two wheels, check out this list of the best bike trails in Georgia.
1. Silver Comet Trail
Spanning 94 miles of smooth trail, Silver Comet Trail seamlessly connects two states. This long paved rail trail route is one of the longest in the county. From its vantage point of 100 feet above the water, you can see a magnificent view from the Pumpkinvine Creek Trestle on the way.
While making your way along the trail, you can also enjoy impressive views of the 700-foot-long Brushy Mountain Tunnel. The entire route falls along the outskirts of Atlanta.
2. Peachtree Street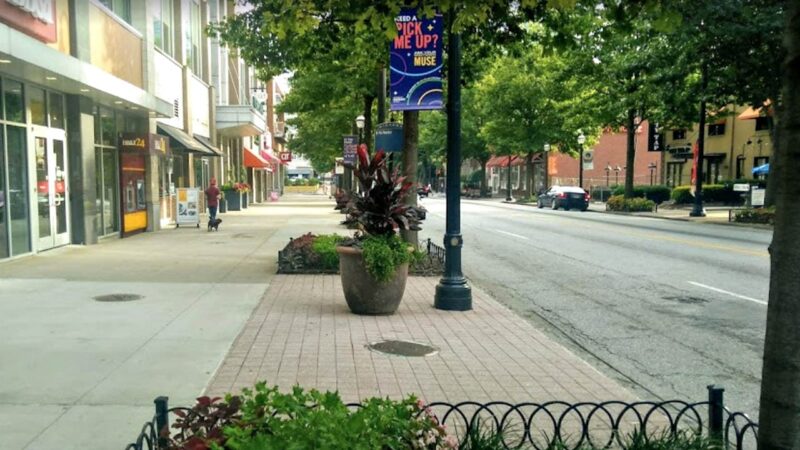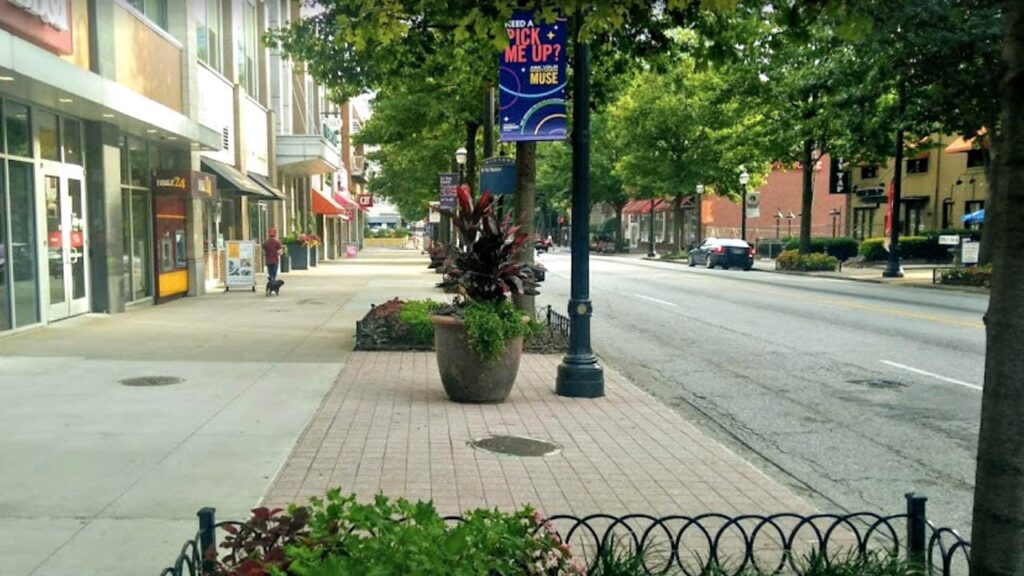 Peachtree Street is a 3 mile biking trail from downtown Atlanta. Making through midtown, a bike lane was established for everyone to ride the eco-friendly trail. While making your way along the street, you can stop by Fox Theater, a 1929 built movie house.
You can pass by the largest American nonprofit organization dedicated to the art of puppet theater, Center for Puppetry Arts.
3. Atlanta BeltLine
The Atlanta BeltLine will form a 22-mile loop around the city of Atlanta. The 11 miles of extra trail have not yet been completed. But by 2030, this long loop will be completed and link up mass transit, neighborhoods, and public parks.
The extra addition to the initial bike trail is planned to connect with the Silver Comet Trail. Now, if you bike along the road, you can stop by Historic Fourth Ward Park and Piedmont Park.
Check out these best places to visit in Georgia.
4. Big Brushy Tunnel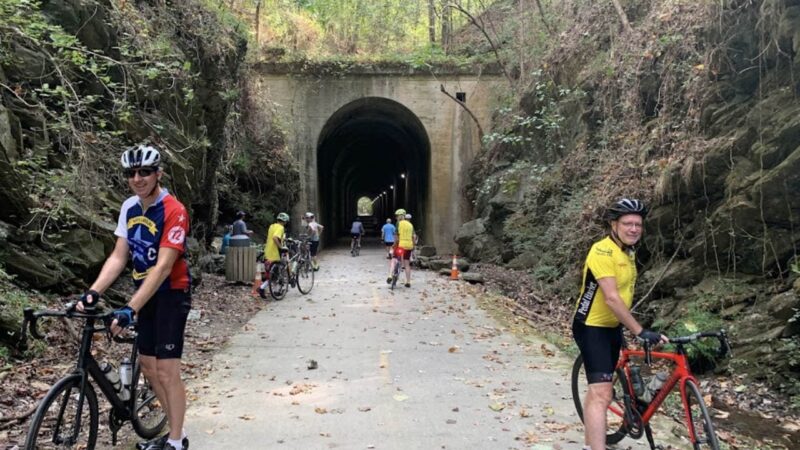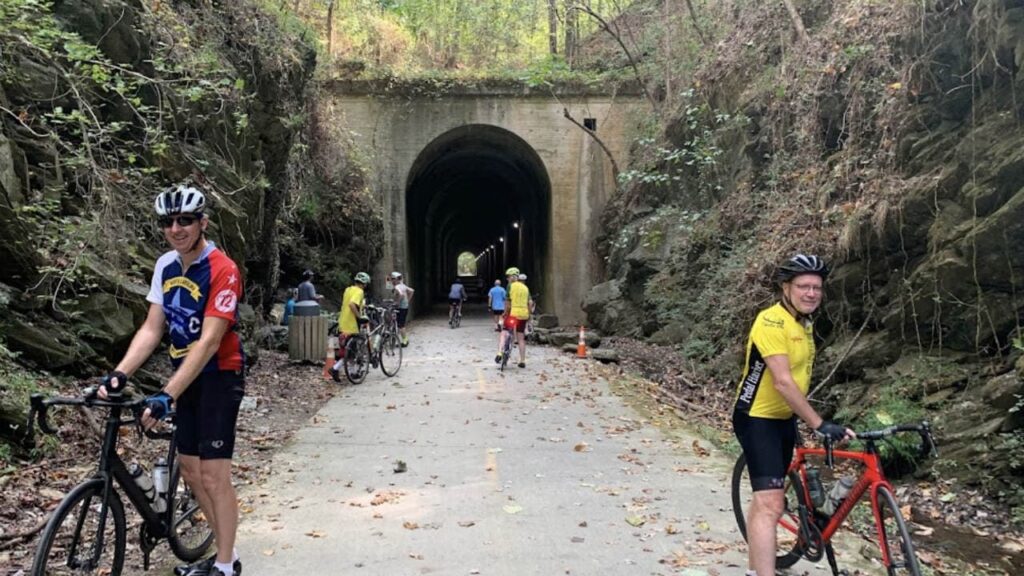 If you plan on visiting Brushy Mountain, you have to plan to bike through the 800-foot Big Brushy Tunnel. Constructed in 1912, this tunnel was renovated in 1968 to raise the tunnel to three stories. You can imagine that even a modern three-tiered freight car makes it through this long tunnel.
Remember to take a torch along with your bike, as the interior of the tunnel is dimly lit. With no headlamps present, the inside of the tunnel can be chilly even during summer.
5. Cave Spring
Popularly known for its stalagmites, Cave Spring is a popular bike trail through Rolator Park. The cave has a "Devil's Stool" formation for which it has gained popularity. When you bike along the bike trail, you can fill your bottle with water from the spring.
The water tastes best of all and is exceptionally pure. The water from the spring then flows into a small pool in Georgia. Another impressive aspect of biking this way is that you can detour through "Sloppy" Floyd State Park for a good hiking experience.
6. Summerville
Located in Chatooga county is the town of Summerville. Through Mile 108, you can enter the town and explore the Summerville depot.
Biking along the route of the town, you can see the Couey House, which is the original log cabin of the town. Along the way, there are many eateries and grocery stores, so don't forget to stop by for a tasty snack.
7. Augusta Canal Trail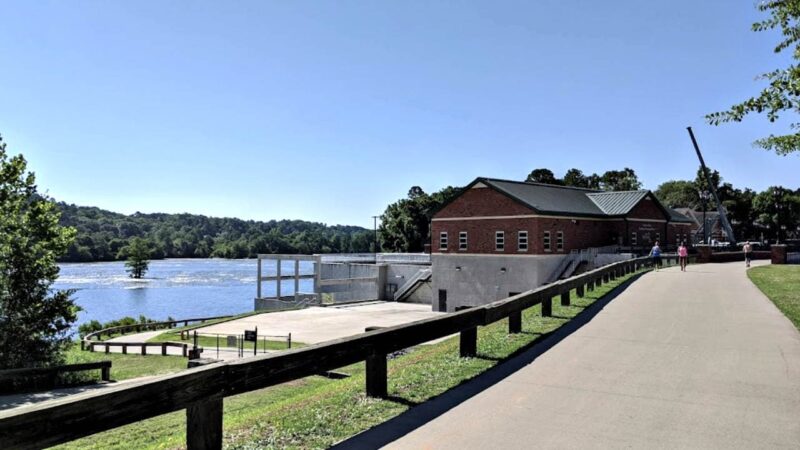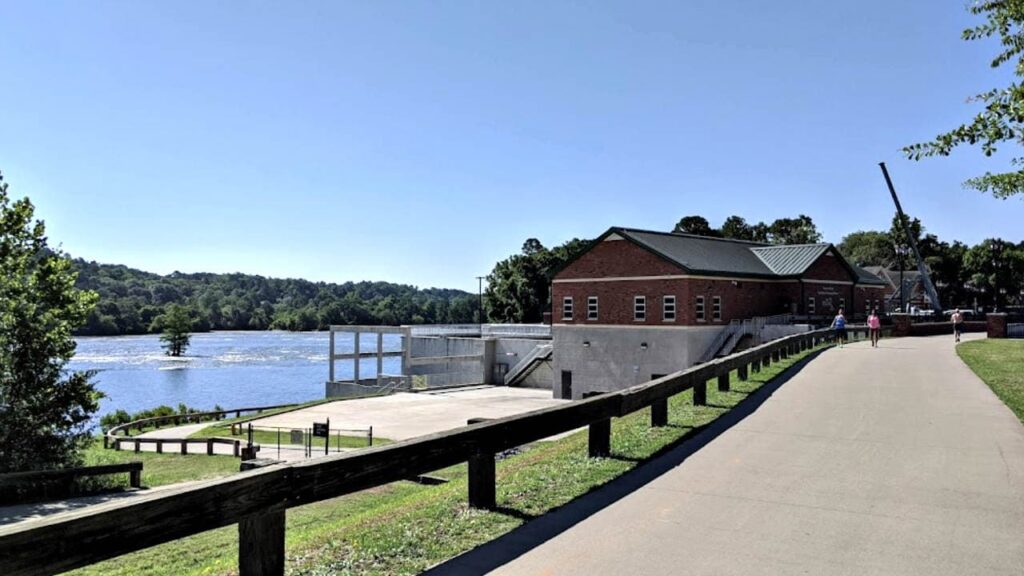 Augusta Canal Trail is a part of the great history of Eastern Georgia. You can enjoy a pleasant bike ride through this trail nestled into Georgia's first National Heritage Area. This 8 mile pathway is like a green oasis between the canal and the Savannah River.
Along with biking, you have abundant opportunities for recreational activities in the area, including boating tours and fishing.
8. Arabia Mountain PATH
In Southeast Atlanta, Arabia Mountain PATH is a 20-mile course through which you can bike and make your way through the beautiful lush river valleys. It is a regional trail system, and you can get sight of granite outcroppings, woodland waterfalls and wildlife abundant wetlands.
This route is one of the highlights of the Panola Mountain State Park. With pristine greenspace and rich historical sites present throughout the route, you will enjoy the ride along it thoroughly.
9. Columbus Fall Line Trace
Columbus Fall Line Trace is one of the most popular biking routes in central Columbus. It guides the city residents to escape into the natural areas of the state.
Through this 11-mile journey, you can make your way into Flat Rock Park where you will have a ton of opportunities to enjoy waterfall exploration and other recreational activities. For 15 miles along the riding route, you can enjoy biking along the waterfront as the trail joins the Chattahoochee Riverwalk.
10. Big Creek Greenway
To bike through the natural oasis in the northern suburbs of Atlanta, you can choose Big Creek Greenway. Spanning almost 20 miles, you can make your way through heavily forested areas. This trail was extended in 2021 to reach the Sawnee Mountain Preserve.
If you are lucky, you might catch sight of the blue herons or deer on your way. Indeed, you can enjoy biking endlessly along this scenic route.
You might already know the benefits of cycling, but now with this list of the best bike trails in Georgia, you can have the best cycling experiences. Not only are these trails with safe and gorgeous scenic views, they are also among the popular ones for bicycle lovers. Go ahead with your cycle to enjoy the best trail experiences with tranquil rides.