If you're looking for a fantastic campground in Alabama that's surrounded by beautiful landscape, you're in luck since there are many options.
Almost every corner of the state is covered with stunning forests and lakes that provide excellent camping and outdoor activity opportunities. Whether you choose to slum it in a tent, relax in your RV, or go deep into the backwoods forest, Alabama campgrounds have plenty of it.
Here I have compiled a list of the best campgrounds in Alabama, so you may explore the state's historic forests, twisting rivers, roaring waterfalls, white sand beaches, and enormous cave systems while also resting beneath the stars with your beloved ones.
1. Alabama Coast Campground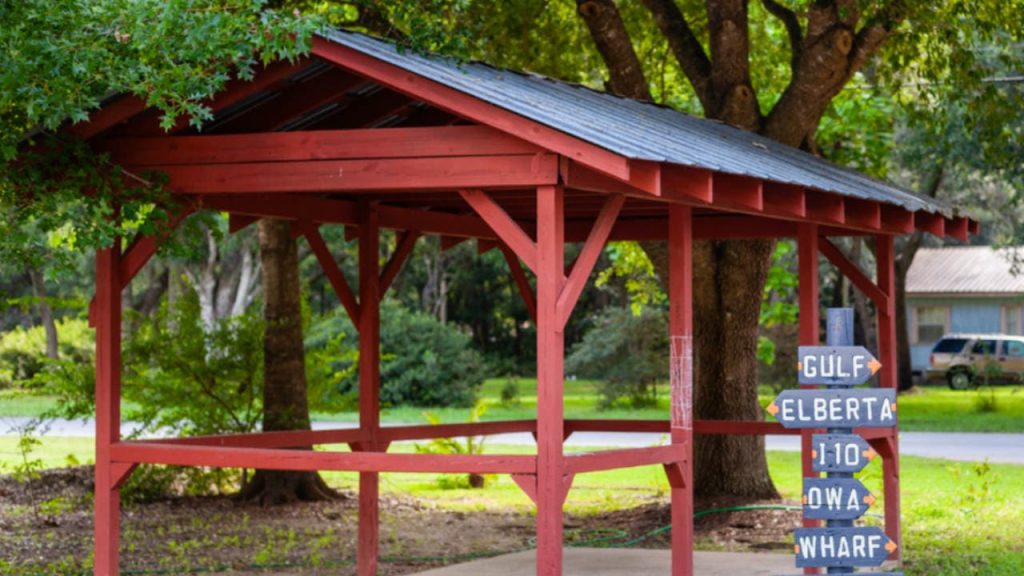 It's the most favorite destination for campers who want to get away from it all for a few days at this Alabama Coast Campground. A wide variety of options are available at the campsite, including full hookups and rustic sites that only have water. There is a lot of effort put into maintaining the campsite and all of its facilities by the campsite administrator.
In addition to the nearby theme park, excellent beaches, and the Foley Antique Mall, the campsite is also close to a number of other local hotspots. A gated dog park with a barbecue and picnic facility, uninterrupted energy, and free high-speed Wi-Fi are all available on-site.
2. Bankhead National Forest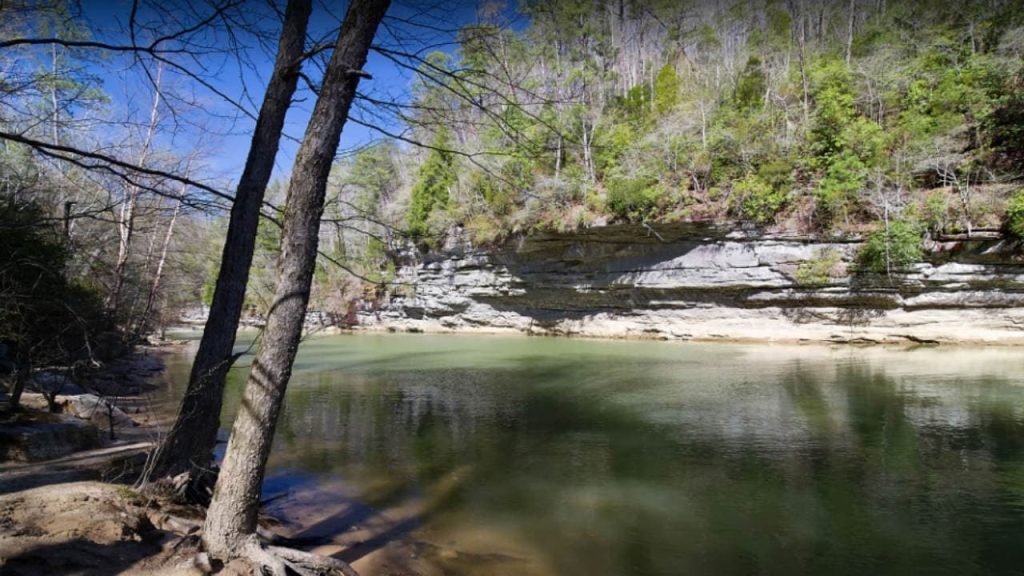 The Bankhead National Forest is the perfect place to enjoy a camping weekend or holiday if you're looking to get away from the hustle and bustle of daily life. There are two campsites available in the forest, which seem to be accessible from April to October every year.
All the asphalt campgrounds at Corinth Campground are large enough to accommodate RVs of all sizes and come with full utilities. Trekking, bird-watching, and fishing on the lake are all offered on-site activities. Spacious, quiet campsites and immediate access to Lewis Smith Lake beaches make this campground a popular choice for families.
3. Blue Springs State Park
During the scorching Alabama summer, this Blue Springs State Park's dual spring-fed recreational swimming pools attract many people. It's also conceivable to spend a few days in the park's campground, where guests can enjoy a variety of outdoor activities.
For those who want a more rustic camping experience but still want to have access to all the modern conveniences, the campground has a variety of options for you. There is a barbecue and a picnic area for every location, and there are fresh showers nearby as well. It's easy to use the birdwatching route and the picnic tent on-site, as well as the free Wi-Fi that is available in those areas.
Learn more about the top RV Parks in Alabama.
4. Chickasaw State Park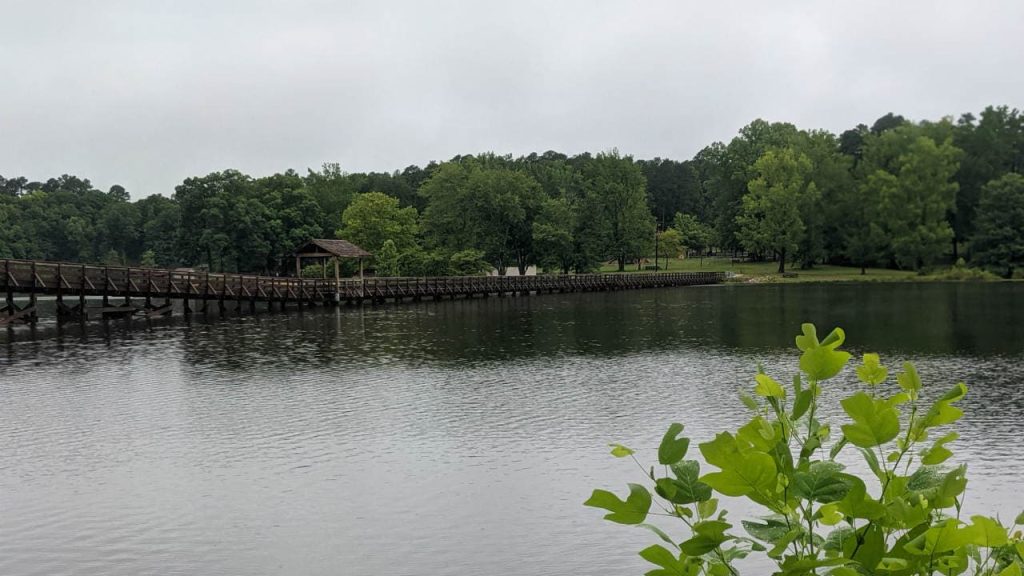 You should consider this Chickasaw State Park if you're thinking about exploring Alabama's Black Belt Birding Trail or hunting in the region. Several rustic campgrounds with electricity and water are available in the area, including three RV sites with water and electrical services.
Unfortunately, showers are not provided here, despite the fact that there are numerous restrooms and barbecues. However, there is a playground and a paddling pond for younger people to play in, as well as a huge open area for children to burn off some energy.
5. Chilatchee Creek Campground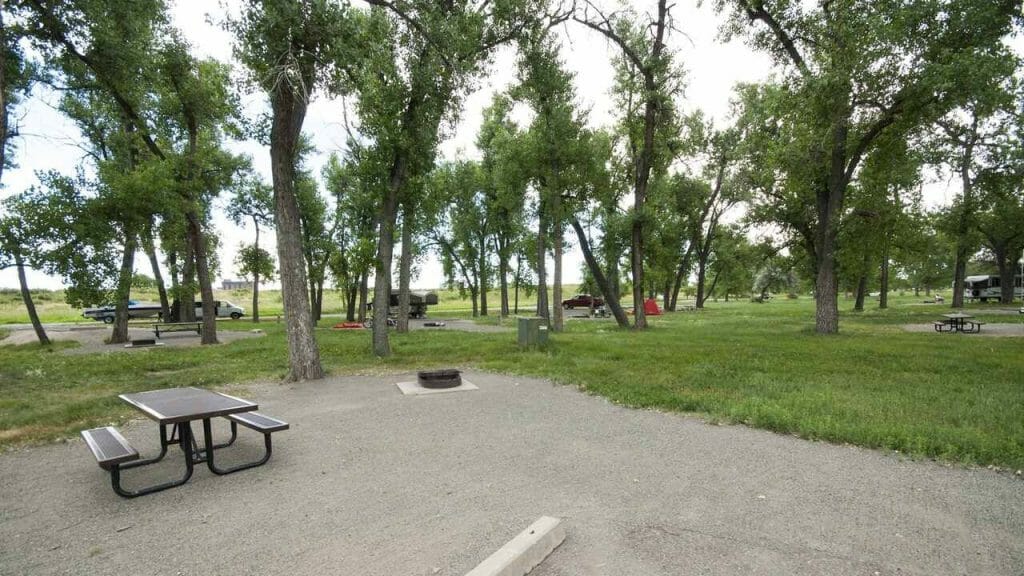 With immediate access to a variety of outdoor recreational activities, the popular Chilatchee Creek Campground on Dannelly Reservoir is an ideal location. Since there are only 33 family-friendly campsites available, you'll really have to book your spot well in advance.
A dump station is also available for your convenience at each of the campground's sites with other facilities such as electricity, laundry, shower and many others. Trekking, bird watching, kayaking, and hunting are all available on the lake's shoreline, which could also be reached from the campground. There's also a boat dock, a salmon processing station, and a sandbox for the kids.
6. Coleman Lake Campground and Recreation Area
The Coleman Lake Recreational Area is a fantastic camping spot in the Talladega Mountains, tucked away in a scenic nook. Each of the campground's 39 sites has access to water and power, as well as modern bathroom facilities.
The 21-acre lake provides fishing, non-motorized boating, and swimming, as well as 29 picnic tables. There are other additional water activities to choose from, in addition to kayaking, canoeing, and paddleboarding.
The Pinhoti Trail, which can also be accessible from the campsite, is a great place to go hiking if you're into that sort of thing. You can spend hours observing birds and other wildlife, while taking in the breathtaking environment.
You might also want to know about these awesome zoos in Alabama.
7. Conecuh National Forest
There is a wide variety of outdoor recreational activities to choose from in the Conecuh National Forest. Also, there is a campground located in the Open Pond Recreation Area. Both rustic and serviced campsites are available at the campground, which features beautiful views of the lake.
From your campsite, you'll be able to go fishing, hiking, and biking. In addition to the 6.3-mile Blue Spring Loop Trail, the Open Pond region features a number of shorter family-friendly routes. For mountain cyclists, the 5.9-mile Bear Lake Loop mountain biking course is ideal.
8. Corinth Recreation Area
The Bankhead National Forest's Corinth Recreation Area on Lake Lewis Smith is a popular camping destination. From March through October, it usually remains open. In this location, you can spend most of your time kayaking or fishing for bass on the lake's extensive beaches.
The park features wide campsites with water and electricity, as well as wheelchair-accessible picnic spots and facilities. Large, shaded campsites are popular with families because of the nearby swimming beach and boat ramp, both of which are convenient for families.
Additionally, the campground serves as a gateway to the Sipsey Wilderness's famed trekking routes, which are recognized for their numerous cascades, cliffs, and canyons.
9. De Soto State Park
De Soto State Park is located at the summit of Lookout Mountain in northeastern Alabama, which provides a spectacular backdrop for an outdoor recreation area. Campers can pick from a wide range of lodging alternatives in the park, including the Improved Campground (which features 94 campsites with full hookups) or one of the park's 18 basic camping areas.
Additionally, the Improved Campground provides additional minor luxuries such as centrally-located facilities, showers (with coin laundry), and pull-through and back-in campsites for any size of RV.
10. Florala State Park
With more than 500 acres of open space, Florala State Park straddles the Alabama and Florida borders and is located on Lake Jackson. Here, they have placed a setup of RVs in some 34 available camping spots, and on the top of that, 28 of these are equipped with full connections. The remaining eight locations are ideal for tent camping.
Also, a cookout area and fire ring are provided at each campsite, as well as flushing toilets, a laundry facility, and showers. The park's spring-fed lake is a popular spot for water sports like swimming, canoeing, and kayaking. There are trekking, cycling, bird watching, and hiking paths for those who like to remain on land.
11. Frank Jackson State Park
One of the best campgrounds in Alabama, Frank Jackson State Park's main appeal is Lake Jackson, which is reported to have good fishing. If you wish to get back in touch with nature, you can spend a few nights with the stars in the campground on-site and maybe even catch a big one.
There are 32 RV campsites with full hookups, free Wi-Fi, and cable TV available at the park, making it ideal for a pleasant family camping experience. The lake is a great place to go swimming or boating if you're not interested in fishing.
12. Gulf State Park
Camping in Gulf State Park is a great experience for everyone who loves the outdoors, but it's especially suitable for families. Families with young children will love the two-mile beach, and the campsite has plenty of room for all kinds of RVs to park with full connection camping grounds. All campsites feature picnic tables and grills, so you may open up your pull-outs.
Moreover, facilities at this campground include modern air-conditioned bathhouses and a swimming pool with splash pad, a camp store, and a wide variety of entertainment activities for all ages. You can do water sports, fishing, hiking, and biking in the park.
Campgrounds are an incredible location to unwind and relax. And here, Alabama's distinctive scenery distinguishes its campgrounds since they provide breathtaking views of the surroundings and a sight of the region's unusual wildlife.