Apart from mountains and canyons, caves of various types are one of the many stunning geological wonders that may be seen in Idaho. The state of Idaho is home to three primary kinds of caves, which are known as corrosion, solution, and lava caves. Daring individuals who do not suffer from claustrophobia will find that visiting any of these caves is an amazing experience.
Although some caves may be reached without much difficulty, you may have a rough ride getting to the more remote ones. It may be necessary to do some additional hiking in order to reach some of these caverns, but if exploring underground tunnels and historical hideaways is your thing, then Idaho is most certainly the place for you to be.
So, take a trip to one of these fascinating caves in Idaho by grabbing a flashlight and a jacket as it'll be freezing in there.
1. Minnetonka Cave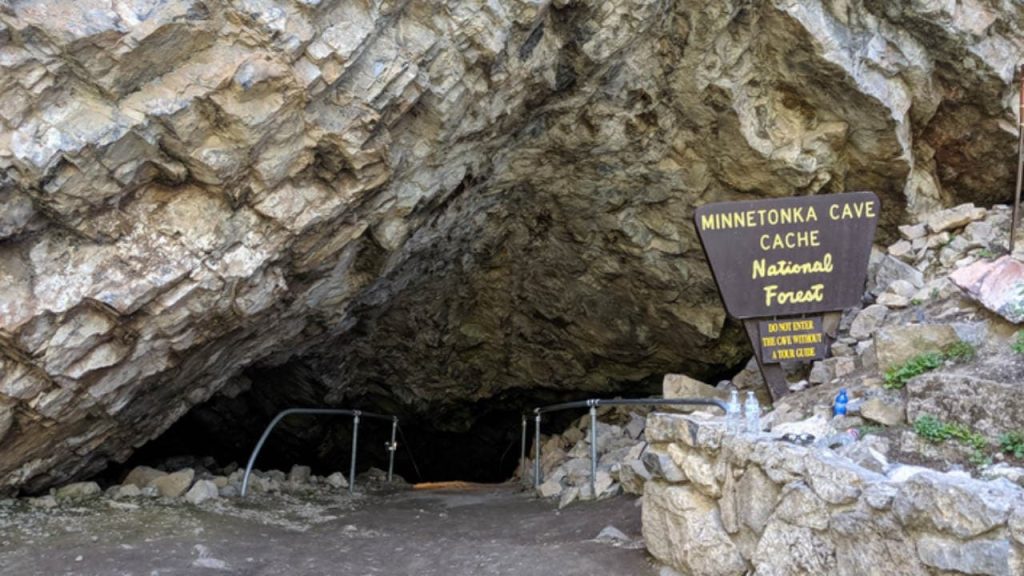 Southern Idaho is home to one of the most well-known and expansive Minnetonka Caves in the country, located in the beautiful St. Charles Canyon. Five different kinds of bats use this area as a winter hibernation home.
The cave has nine rooms filled with stalagmites and stalactites, and can only be explored with the guidance of a knowledgeable guide. You'll need to descend more than 400 steps to get there, though. Also, bring a jacket because the cave stays at a constant 40 degrees Fahrenheit all year long.
2. Hidden Mouth Cave
This secluded cave in Mackay can be reached by climbing up a path that is somewhat short but very steep. Do not be deceived by its small size, as once you enter, you will find that there are three substantial chambers waiting for you to explore.
In the past, locals made use of them as a place to seek shelter. You might even be able to see drawings and other pieces of evidence on the cave walls that prove their presence in the cave thousands of years ago.
3. Niter Ice Cave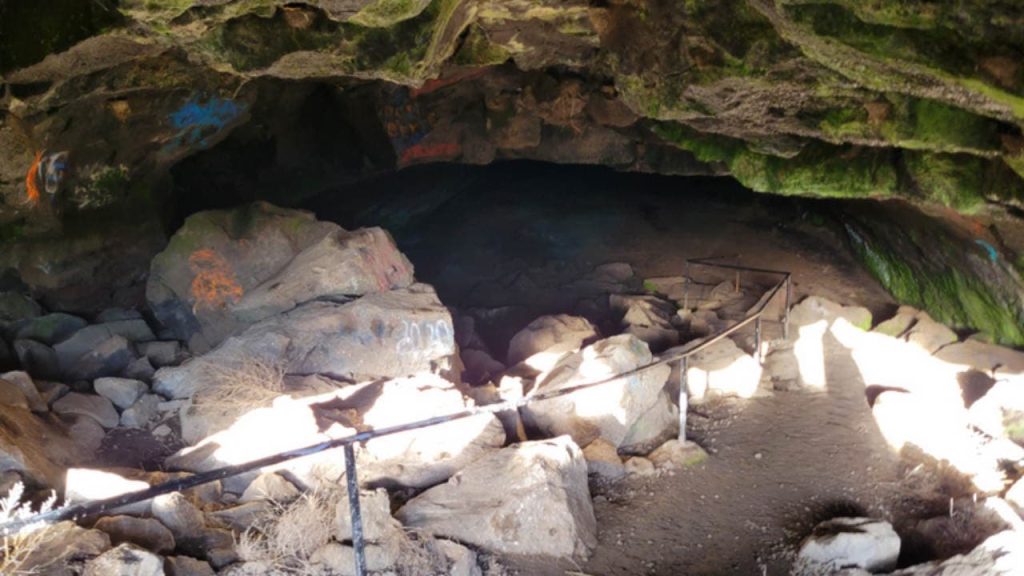 If you're driving on State Road 34, you shouldn't pass up the opportunity to check out this roadside gem. It is a lava tube, and in the past, early settlers and Native Americans used it to store food. From the cave's entrance, you will follow a path that is both sloping and equipped with handrails in order to reach the inside.
Remember to bring your flashlights with you because the interior is completely dark. As it is both chilly and slick, you should dress in layers and wear shoes that can withstand the elements.
These are the best RV parks in Idaho.
4. Mammoth Cave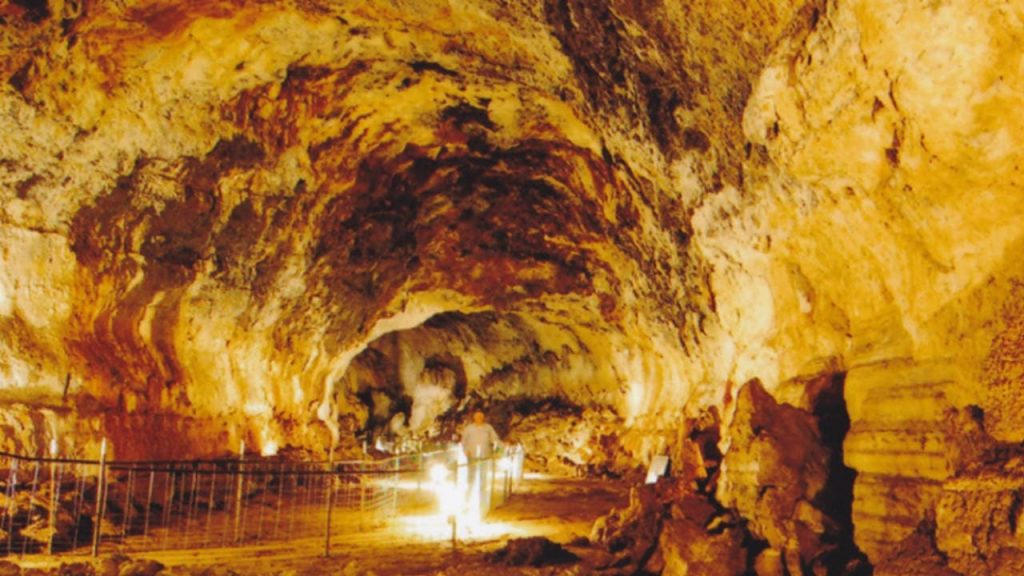 Mammoth Cave is located eight miles to the north of Shoshone and is often regarded as the most extensive network of navigable lava tubes in the world. If you take a self-guided walk along the designated trail that is half a mile long, you will be able to see the interiors of the caves that Native Americans formerly used as a place of refuge and to store food.
At the entryway, you will be given lanterns by the proprietor to assist you in navigating your way through the maze. It is strongly recommended that you bring along some flashlights as well, as it would be extremely difficult to take photographs with only the lanterns. Because the temperature inside remains at 41 degrees Fahrenheit at all times, it is recommended that you bring a light jacket with you.
5. Shoshone Ice Cave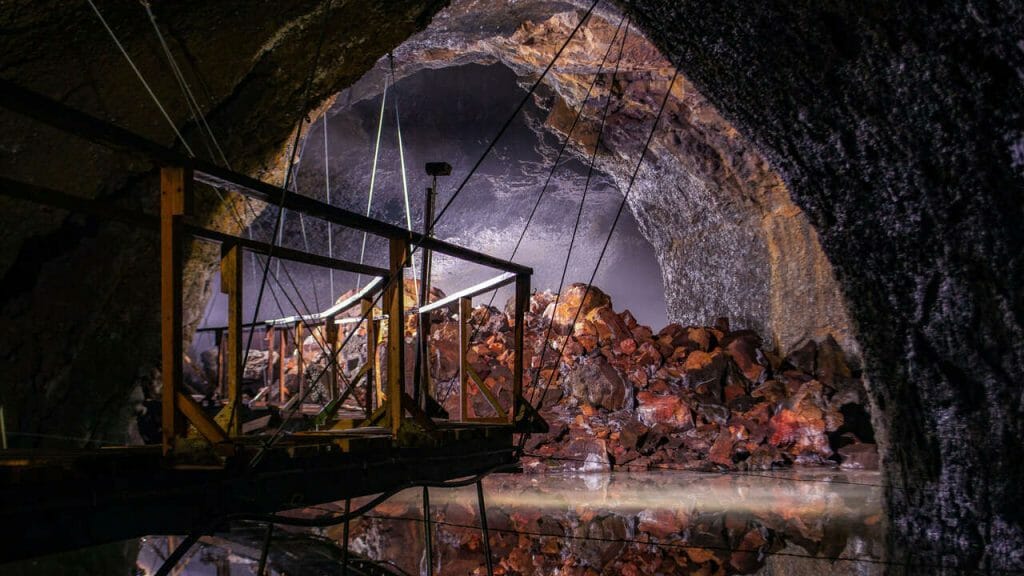 The Shoshone Ice Cave is a significant lava tube that is packed with awe-inspiring ice sculptures. You will descend to the floor, which is approximately 30 meters (about 100 feet) below the surface of the earth throughout the course of a guided tour that lasts one hour.
While you are exploring, you will be given information on the region's geological history and volcanic past. The cave has good lighting and is a fairly neat place to explore. It is strongly recommended that you bring a jacket and wear shoes suitable for hiking.
6. Wilson-Butte Cave
This cave may be found close to Jerome in the center of the volcanic Snake River Plain. Numerous pieces of evidence point to the presence of humans in this region for thousands of years.
It is simple to comprehend why ancient people favored using the cave as their primary site of refuge, given that it had a limited access point and maintained a constant temperature within. If you want to go to this remote location, you should be aware that getting there involves a rocky ride.
Take a look at these wonderful hiking trails in Idaho.
7. Craters of the Moon
The Craters of the Moon National Monument and Preserve is located in south-central Idaho, and it contains approximately 500 caves in addition to a variety of volcanic wonders. Lava tubes, fissure caves, and weathering caves are all types of caves that fall under this category.
You can travel through important lava tubes, such as Indian Tunnel, Boy Scout Cave, and Beauty Cave, by following the Cave Trail. Overall, you will have a unique experience at each stop along the meandering routes and confusing mazes that connect them all.
8. Darby Wind and Ice Caves
The Darby Wind and Ice Caves may be reached from Driggs within an hour and a half. You'll need to take a route of moderate difficulty to get there. After a brief rock climb, you'll reach the cave's depths. As you start exploring the cave, you'll be able to feel the cold wind, for which the cave also got such a name.
While this tunnel does go to Ice Cave, novice cavers are advised to stay away. Squeeze and crawl on your stomach for 0.75 miles. Then, get back on track and walk for a little over a mile along South Fork Darby Canyon. The entrance to the cave requires a climb over some stones and ledges. You might also explore some amazing ice formations using caving techniques.
9. Paris Ice Caves
The end of summer or the beginning of fall is the best time to visit Paris Ice Caves because the paths won't be as slick, and you won't have to worry about getting your feet wet as much. In addition, because the water will have evaporated by this time, you will be able to drive up to the cave entrance and park your vehicle there.
From this point, a path leads downwards gradually until it reaches the bottom, where it will take you through a chamber that is fifty feet tall and has an open ceiling but narrow corridors.
10. Kuna Caves
This not so well-known cave is located in the middle of public BLM land. Once you have arrived at the location, you will notice a steel ladder leading down to the cave's entrance.
Exploring the inside of the cave is an enjoyable experience, despite the fact that the cave walls are covered in graffiti. Because the interior is somewhat dusty, you should carry a flashlight with you and wear a mask to cover your face.
11. Clay Caves
Clay Caves are a network of lava tubes that are located in a remote location. From Twin Falls, it is a thirty-minute journey to get to the caves, which are situated in an isolated location. There is a route that can be taken all the way down to its base from the entrance.
As you travel further inside it, the once-wide passageways will eventually become more cramped. Be very careful not to venture any further into its shadowy depths, as doing so could cause you to become disoriented and lose your path.
Caves of every conceivable size, shape, and color may be found across the state of Idaho. These caves were formed by the same extraordinary geologic processes that sculpted the state's stunning rivers and the breathtaking mountains. So, to explore a rare type of beauty in an environment, you should definitely try to visit these caves in Idaho.