The history of California's cemeteries is diverse, ranging from abandoned pioneer plots to rotting graveyards filled with massive headstones to today's manicured remembrance sites. Whether renowned or unknown, the ancestors are brought to life via their stories in these artifacts.
The cemeteries shed light on how racial prejudices influenced the handling of the deceased. They also include the mysteries that have eluded local scholars.
Today I will talk about some major cemeteries in California that are worth visiting.
1. Holy Cross Cemetery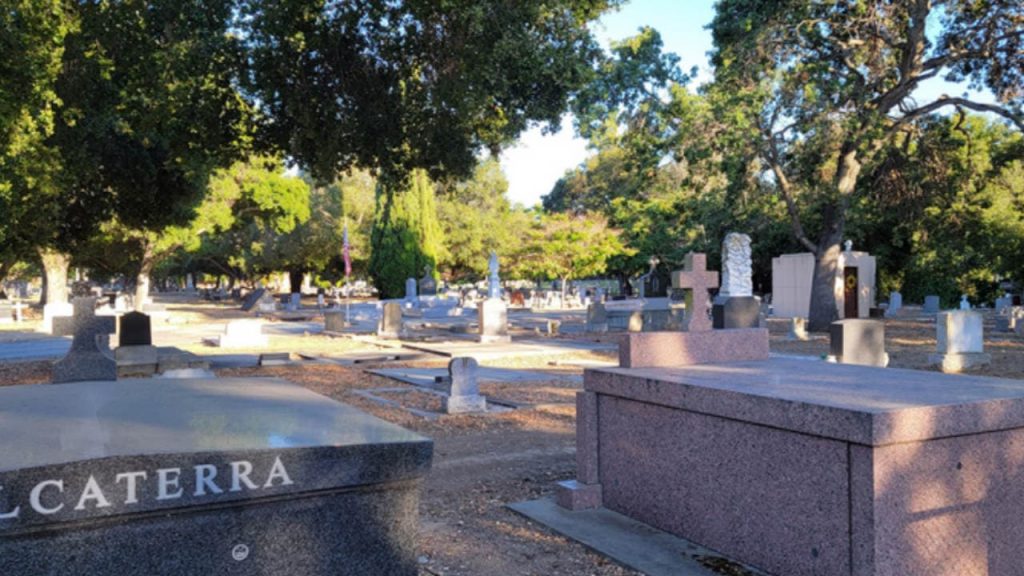 When I inquired on Google for ideas for cemeteries, Holy Cross came up multiple times as a top cemetery in California. If you're heading towards Slauson too rapidly, you could miss this well-kept and expansive Catholic cemetery in the foothills above Culver City.
There are a lot of celebrities buried at Holy Cross. However, it's not as well-known as Hollywood Forever or Forest Lawn. According to Find a Grave, Sharon Tate, Bing Crosby, Rita Hayworth, and Chick Hearn are among the cemetery's 292 "renowned interments."
You'll need one map if you're going grave-hunting at Holy Cross since the roads are curvy and the tombs are just inscriptions in the grassland.
2. Sunnyside Cemetery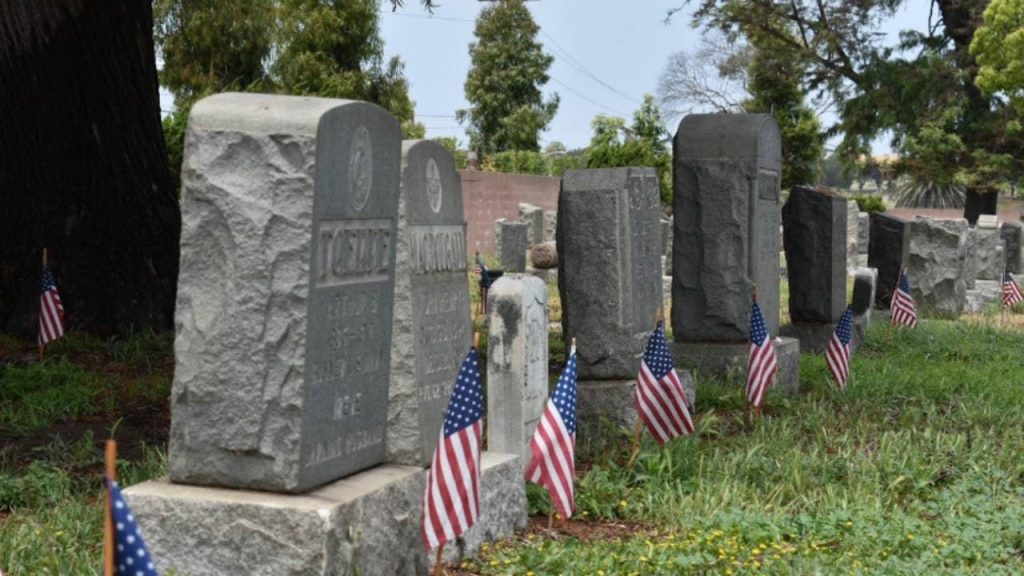 This 108-year-old and one of the major cemeteries in California is a historical monument, but it has been in decline for a long time. According to a recent Long Beach Press-Telegram report, the cemetery's original owner misappropriated over half of the cemetery's endowment in 1994.
After his conviction and sentencing, the cemetery could not recover. Events have taken place in Sunnyside Cemetery throughout the years. The band Xiu Xiu also performed at a Fire Walk With Me show that Long Beach Cinematheque sponsored.
A Historical Cemetery Tour takes place every year around Halloween, during which actors depict individuals buried in the decaying cemetery.
3. Odd Fellows Cemetery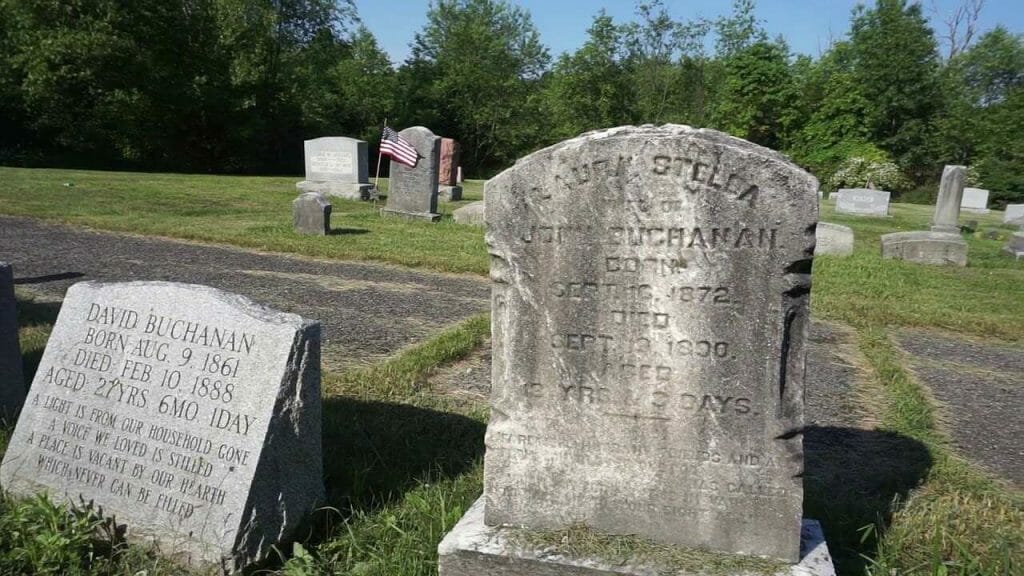 Founded in 18th-century England, the Odd Fellows is a non-profit dedicated to helping those in need, both during their lifetime, and after they pass away. If you're looking for a cemetery in the Boyle Heights neighborhood, you'll discover one that's just as ancient and rambling as any you'll find in the area—and there are several.
Concerning where to place the remains sparked a protracted judicial struggle that became mired in religious disputes about abortion and the constitutional right to secular government. Supreme Court Justice Ruth Bader Ginsburg ultimately decided that, although burial or cremation of unborn children is permitted, it may not include any religious ceremony. As a result, they were laid to rest in a non-religious ceremony at the Odd Fellows Cemetery.
You might also want to try visiting these historical sites in California.
4. Evergreen Cemetery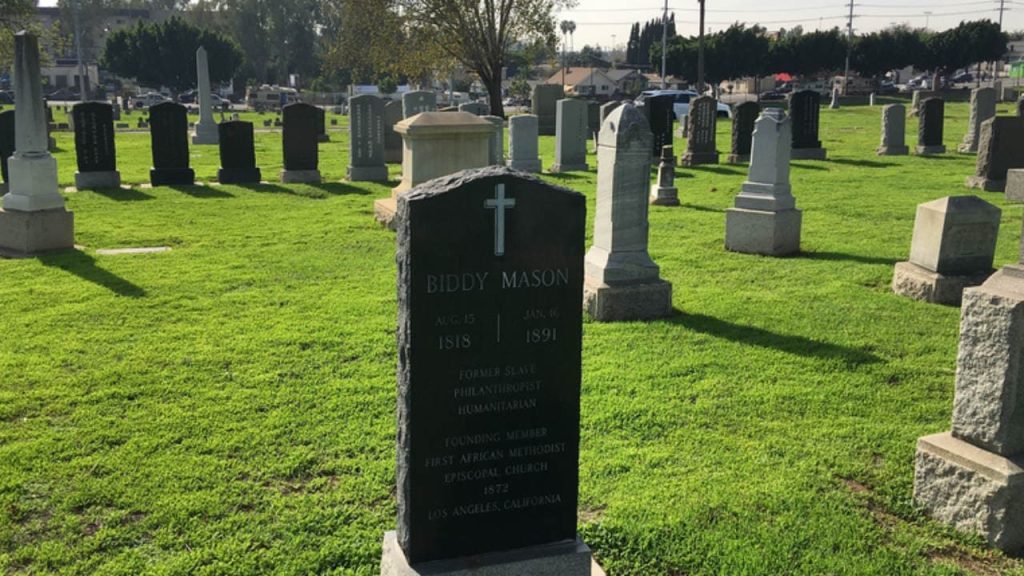 Evergreen Cemetery, one of the city's oldest, is notable for various reasons, not all of which are positive. Although the cemetery permitted African-Americans to be buried on its grounds, its care of the departed Chinese has been less than outstanding, according to a KCET article from 2013.
The Los Angeles Conservancy said that 1,500 unidentified or homeless persons are buried each year at the cemetery, which goes back to 1877. Over the last several years, Evergreen has come under fire for its lack of upkeep.
Again, the L.A. Times stated in 2014 that the cemetery's owner, who also controlled Woodlawn Cemetery in Compton had received accusations of poor conditions and abuse of bequest monies at both cemeteries. Evergreen was first under scrutiny in 2006. It was put on probation before having its license removed in 2010, only to be reinstated many years later.
5. Angelus-Rosedale Cemetery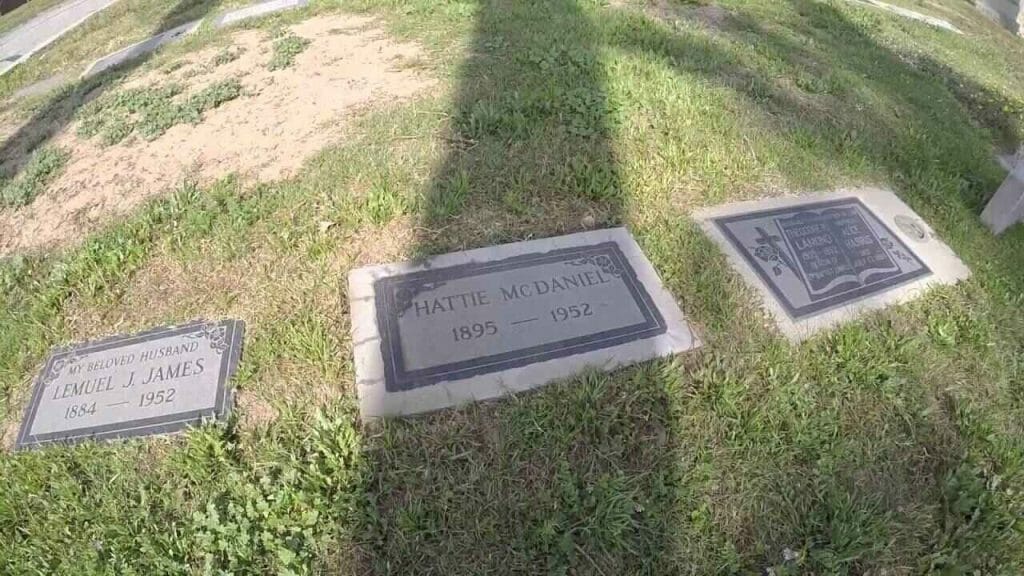 Several worn gravestones and inscriptions at this Pico-Union cemetery go back to the 1800s. The West Adams Heritage Association points out that it would be the first local graveyard with no racial or religious boundaries.
SCPR claimed in 2014 that Allen Allensworth, a formerly enslaved person who served for the Union and became the first African-American colonel, is a legal resident of the cemetery. According to the same narrative, Hattie McDaniel was buried here due to racial discrimination at another cemetery.
6. Hollywood Forever
There are 639 "renowned interments" at this cemetery. However, the same site also adds that more than 46,000 individuals are buried here, making this seem like a lot. Cecil B. DeMille and Jayne Mansfield are just two of the many famous names honored here.
Tomata du Plenti and Johnny Ramone are also buried here. Chris Cornell's funeral was the most current occasion for the cemetery to make headlines. In addition to the Cinespia film series, Masonic Lodge concerts, and the yearly Day of the Dead festival, Hollywood Forever has developed a reputation for its activities.
Make sure to check out these ghost towns in California.
7. Forest Lawn Memorial Park (Glendale)
There have been times when I've wondered whether or not there is a hidden path in Forest Lawn's tomb for Michael Jackson devotees. Even though the late pop diva was buried in a cemetery that isn't available to the public, admirers still go to the site to pay their respects.
There are notable people's graves here, but the artwork that adorns the grounds is much more compelling. Visit the museum on-site and the Great Mausoleum, but don't forget to take a drive and pull over at random places that catch your eye.
8. Founders Memorial Park
Founders Memorial Park is no longer a cemetery in the strictest sense of the word. However, it was formerly home to two adjacent burial grounds. Both Mount Olive and Broadway cemeteries were established in the late 1800s and early 1900s.
Still, they had fallen into disorder by the mid-to-late 1950s, as noted by the Whittier Daily News (WDN). The two cemeteries were transformed into a parka decade later. Even though the graves' markers are long gone, some of their remnants may still be found.
9. Los Angeles Pet Memorial Park and Crematorium
Although my buddy had informed me that the Los Angeles Pet Memorial Park and Crematorium would be heartbreaking, I wasn't quite prepared for how emotionally draining a visit there would be. The flowers were the first thing I noticed. I was surprised to find so many flower displays, some of which were spectacular.
Celebrity clients include Rudolph Valentino's and Charlie Chaplin's beloved dogs and famous animal performers at this cemetery. Despite this, the most heartfelt memorials to ordinary dogs are those that elicit an emotional response.
10. San Fernando Pioneer Memorial Cemetery
The San Fernando Pioneer Memorial Cemetery isn't nearly as ancient as the San Fernando Mission Cemetery. Still, it has been there for more than a century. The ruins of the old Morningside Cemetery are usually off-limits to the public because of the sensitive nature of the site.
You'll need to visit around 9 a.m. and midday on the third Saturday of the month or make another appointment for a trip to see this little cemetery. San Fernando Valley Historical Society says the graveyard had a long history, set in the late 1800s.
However, the Valley's growth reduced its original area. The cemetery was forced to shut down by the Great Depression in the early 1930s. Also, it has been noted by the Historical Society that there are few tombstones left, and an attempt has been made to determine who was buried here.
If you're looking for something nostalgic, you can go to a cemetery. Cemeteries in California are also a great place to see some beautiful or eerie views and learn about the city's rich history.