Most people think of themselves as chefs when they cook in their kitchen. Sometimes we talk while cooking as if we have an audience! It all started with the cooking shows we watched while growing up.
Culinary Schools are the stairs to these dreams. They help and train us to be perfect. We learn how to cook properly, how to decorate the food, how to bake and, most importantly, how to be a Chef. The ultimate dream of being admitted to a culinary school is to become a chef.
Cooks, training cookers, and bakers come to mind when you think about culinary arts. Culinary arts experts have nearly endless career options and promotion opportunities. I have handcrafted the below list of best culinary schools in Arizona for your ease.
1. Arizona Culinary Institute
Call: +13305020177 – Visit Website – View on Map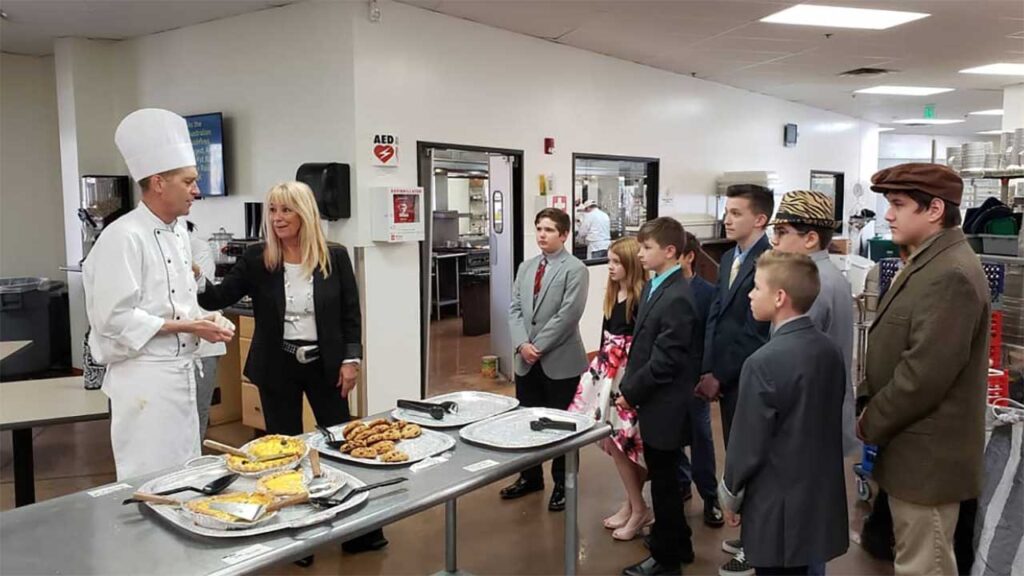 The Arizona Culinary Institute is an 18,000 square-foot building nestled in the sun and in Scottsdale, Arizona. It features five professional kitchens where we offer courses including Basic Culinary Arts, Baking, Meat Fabrication & Saucier, and Expert Baking & Showpieces, all of which are designed to support our diverse workforce.
In an 8-month diploma course, their culinary school curriculum is intended to make the most of your time and resources. Their concept is simple: Students' work best in small groups, where they can get individualized attention from experienced trainers. Their chefs have all been hand-picked and deliver a good and well-balanced set of skills.Students can select between the day (AM) and night (PM) programs.
Both programs are full-time, and class courses must be taken in the order they are mentioned in the curriculum. Students at the Arizona Culinary Institute engage in a paid or unpaid internship for the last six weeks of their degree. Their Placement Director serves as a link between students and companies in the search for an internship that fits their requirements.
The main programs of the Arizona Culinary Institute are:
Culinary Arts, Baking, and Restaurant Management Certificate
Culinary Arts Certificate
Baking and Pastry Certification
2. Phoenix BBQ and Grilling School
Call: +14805020166 – Visit Website – View on Map
People have been learning how to enhance their outdoor cooking at the Phoenix BBQ and Grilling School. Since 1998, their crew has been cooking BBQs and grilling.They have a lot of expertise teaching people to master the skill of cooking on a grill or with a barrel.
Students can barbecue smoked salmon, roast chicken, bacon, chicken, buffalo wings, root crops, stuffed peppers, and a variety of other dishes in this session. This session will be hosted at the Phoenix BBQ and Grilling School from late October to late February, during the colder months of the year, when the weather in Phoenix and the Phoenix neighborhood is perfect for BBQ and grilling. Their facility will hold from 14 to 30 students.
The curriculum of Phoenix BBQ and Grilling School is
4 Hour Private classes with 14 students minimum policy
Private Instructor.
They will provide all types of equipment for the training.
Cost-Effective training
3. Classic Cooking Academy
Call: +14805020177 – Visit Website – View on Map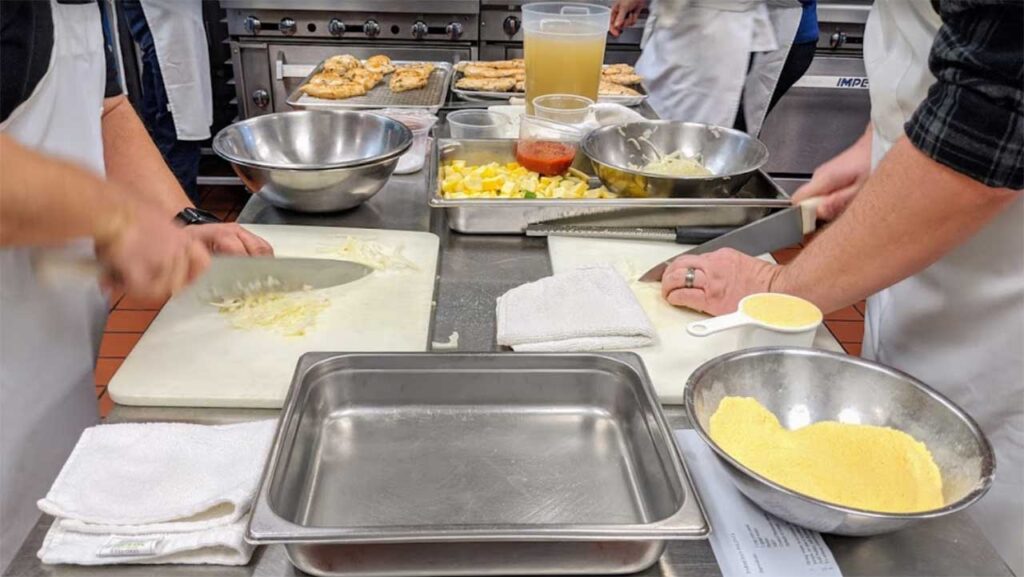 Classic Cooking Academy has more than 16 years of experience as a Culinary Cooking Institution. Learners will be directed through their experiences by highly trained teachers who have a variety of alternatives to select from. Join one of their single cooking sessions, which were cretin the shop, you'll find a huge selection of products for cooking, partying, and Christmas presented to mix hands-on learning and enjoyment, or attend one of their Practical or Pastry Series.
Classic Cooking collaborates with several businesses and enterprises to provide relevant and customized cooking lessons for their customers. Classic Cooking is the place to go if you reside in Phoenix, Scottsdale, Tempe, Chandler, or any other metropolitan region and want to have a great time.
Their Team Building events are perfect, informative, engaging, and appealing; as a result, businesses may choose to reconsider this offer as an informational trip.
If you like dressing up people, then check out these cosmetology schools in Arizona.
4. Sweet Basil Gourmetware & Cooking School & Market Café
Call: +14805965628 – Visit Website – View on Map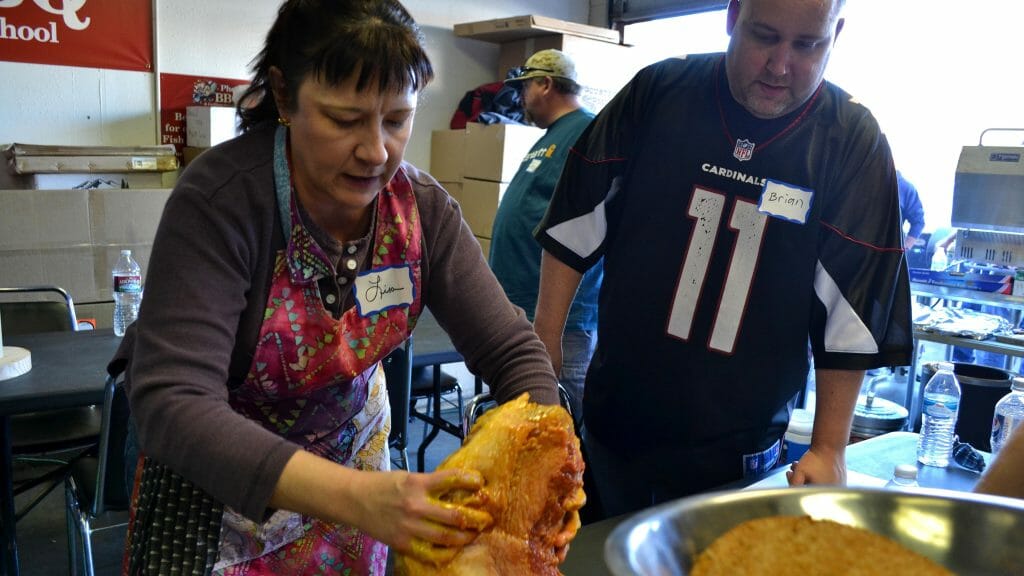 Sweet Basil Gourmetware & Cooking School first opened its doors in 1993, in a small space with only 12 seats for cooking classes. Sweet Basil relocated three doors north five years later to a considerably larger facility with 14 students for hands-on lessons and 26 students for presentations.
Cooking and socializing are made more enjoyable with the addition of sweet basil. Imagine arriving in their kitchen with your friends for your private cooking session, where a highly trained chef is waiting to guide you through the process.
5. Love'n The Kitchen
Love'n the Kitchen is delighted to be the first SubZero-Wolf-sponsored culinary school in Arizona. Connie (the owner), her team, and the chefs have been satisfied with providing customers with safe and healthy surroundings for almost 16 years.
They are now the only culinary school in Arizona to be endorsed by Subzero, Wolf, and Challenge Dairy, among other companies. Cooking organizations, guest chef events, private/custom lessons, and seasonally À la carte classes are all available.
They have cutting-edge, professional equipment as well as a skilled team. Classes are presented through attending conferences with lots of opportunities for participation and questioning. With the help of local Superstar chefs like Kevin Binkley, Beau Macmillan, Lee Hillson and Vincent Guerithault, being willing to be our debut "Guest Chefs", They were given credibility in the foodie scene in the Valley. They want to expand their menu of options for clients to include international food tours and culinary experiences.
The finest way to communicate Love'n the Kitchen is to prepare a home-cooked dinner, and we make it simple and enjoyable.
6. AZ Cake Shoppe
Call: +16023321842 – Visit Website – View on Map
Bonnie and Bryanne Williams, the owners, have over 30 years of combined expertise and enjoy sharing their experiences.They mainly focus on their teaching in cake and cookie-baking, sugar painting, chocolate transfers, food carving lessons are just a few of the things Bryanne and Bonnie Williams cover.
AZ Cake Shoppe teaches you to make Buttercream, Fondant with chocolate buttercream, Panache, Chocolate Mousse, Vanilla Mousse, Raspberry Mousse, Lemon Curd, Raspberry Preserves, Specialty Cake Flavors and more. You can also learn to make Chocolate Turtle, Pumpkin Spice, Dark Chocolate Stout etc. for an additional charge.
Take a look at our list of the best dental schools in Arizona.
7. Whisked Away
Culinary School is a place where people from all backgrounds can get together and enjoy cooking a delicious dinner together.Whether you're a beginner chef or a seasoned pro, there's always something new to learn, dishes to try, and fun to be had in the kitchen. Culinary classes at Whisked Away are interactive.
Each student will begin the session with their own copy of each menu. The recipes will be evaluated before the cooking begins. Since class sizes are small, students receive a lot of individual attention. The greatest way to genuinely learn is to be able to cook what is on the menu.
8. Auguste Escoffier School of Culinary Arts
Call: +18772490305 – Visit Website – View on Map
Whether you're in the restaurant business and want to further your profession or you're a budding chef, Auguste Escoffier School of Culinary Arts can assist. Our online culinary arts programs combine cooking methods with understanding of the food business, allowing you to achieve your ideal job.
Students studying Culinary Arts at Auguste Escoffier School of Culinary Arts are very professional and passionate about their learning and most of them start their own business in restaurants or make their own place to show their talent.
They are renowned for:
campuses in Arizona and are very popular for baking tutorials.
Chef-instructors from top restaurants and food businesses,
Hands-on externships and networking opportunities
9. L'Academic Baking and Cooking School
Call: +14806878888 – Visit Website – View on Map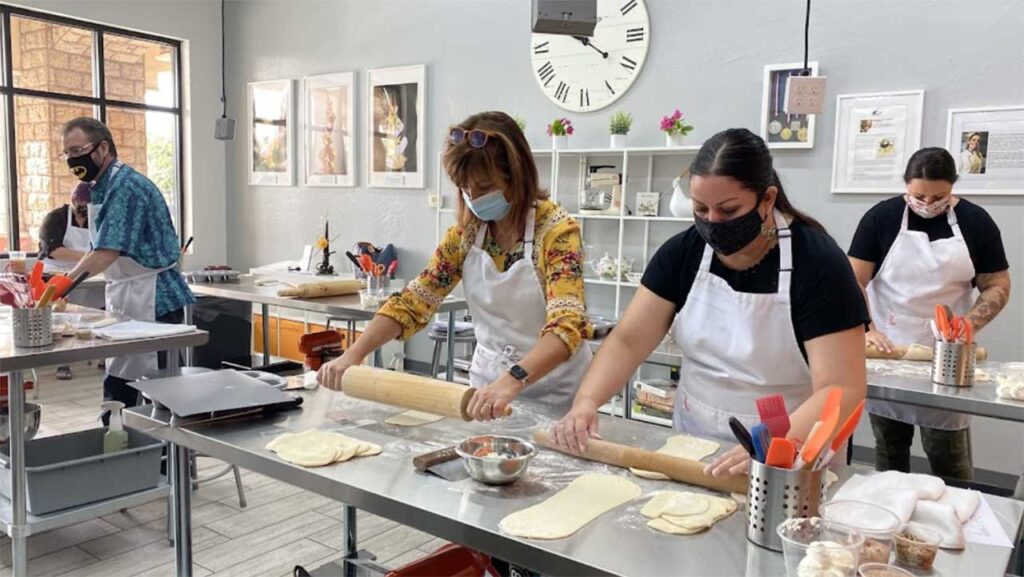 Dan Boman, CEPC, award-winning pastry chef, is the brains behind L'Academic. The American Culinary Federation recognized Chef Dan Pastry as Chef of the Year in 2017. (ACF). In 2009, he earned Gold for Best Chocolate Showpiece in the National Team Pastry Championship in Desert Ridge, as well as a number of other awards for best chef.
No matter what degree of culinary or baking experience our students bring to the table, we at L'Academie are committed to helping them thrive in a safe and comfortable environment. As professional chefs, we strive to be modern and successful by keeping up with the newest food trends and industry methods, so that our students have the information and abilities they require to be great culinarians.
10. Mix Cooking School
Mix Cooking School is located on The Promenade, 4995 S Alma School Road, in the heart of the Fulton Ranch neighborhood. Chandler, Arizona is where we live, study, enjoy, and cook.
For home cooks of all generations, Mix Cooking School offers a unique selection of hands-on culinary courses. We'll teach new techniques and create an easy, comfortable environment to enjoy learning the craft of cooking, from fresh pasta-making to healthy cuisine to rich baking.
Marian Thiel, a renowned cookie designer, will teach you how to make the most amazing, delicious sugar cookies. You'll discover how to prepare royal icing that can withstand even the most difficult cookie designs.
The Methods they cover in Mix Cooking school are:
Rolling, pampering, setting and cutting cookie dough like a professional
Coloring and decorating royal icing
Majoring the correct consistency for icing
Piping bag techniques and methods
Designing with royal icing
11. Cuisine Classique Cooking School
Cuisine Classique Cooking School is committed to creating, encouraging, and inspiring passionate cooks.
This dedication includes the promise to provide quality tools,
classes and instructors in our school and online. Moreover, it uses only
the freshest ingredients in class with many of our vegetables
organically grown just minutes away.
12. The Garden Kitchen – University of Arizona Pima County Coop Ext
The Garden Kitchen empowers the Pima County residents to build community wellness and make healthier choices through food, fitness, and gardening education.
To conclude, a culinary arts school will teach you all the techniques to being a chef in the kitchen. Not only how to cook, but also how to make new recipes, keep the kitchen safe, operate the kitchen effectively, and more. Culinary Schools in Arizona will help you expand your knowledge in several ways. It will not only assist you in becoming a good cook, but it will also provide you with a greater understanding of food, as culture, art, health, and other topics.
So, if you want to be a food artist, then join any of these culinary schools in Arizona. They will guide you to your dream and help you to pursue it as a career.