Hawaii is one of America's unique states, which is famous among tourists all across the world. When you think of sunny weather, scenic coastlines, stunning sandy beaches and vibrant surroundings, then Hawaii is the place that comes to mind all the time.
However, one less-renowned thing about Hawaii is its amazing fishing spots. The state is actually renowned for its delicious seafood, which is one of the biggest attractions for tourists. Thankfully, there are quite a few amazing fishing spots that are booming with fish.
So, the best fishing spots in Hawaii are listed below.
1. South Point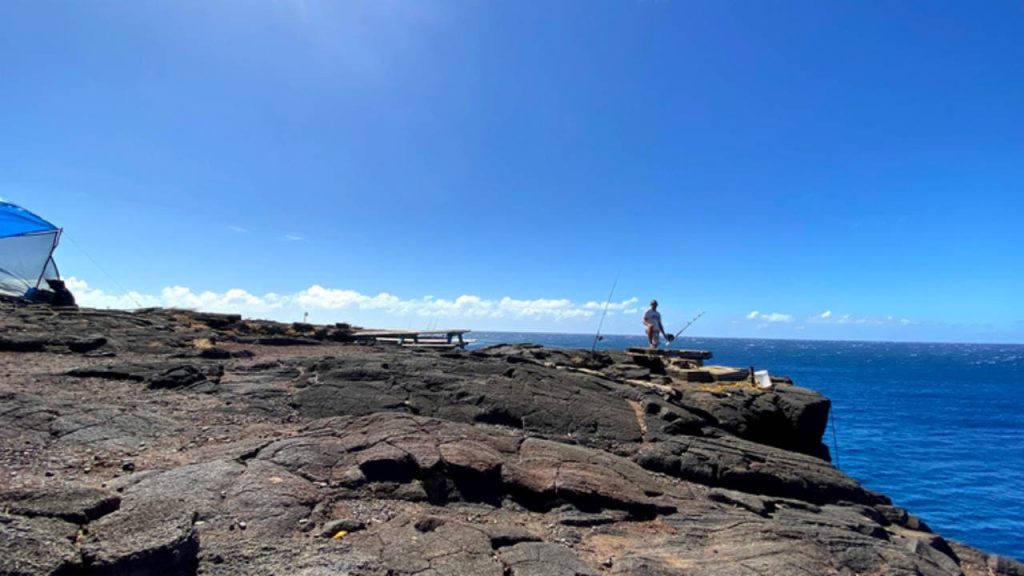 South Point is the southernmost point in the United States, and is one of the best fishing spots in Hawaii. The spot is quite well-known for being a hotspot for red snapper and ulua.
Located on Big Island, South Point itself is quite secluded in nature and offers impressive views of the ocean. South Point is popularly known as Ka Lae, and is a registered national historic landmark. The ocean currents in this area are usually quite strong.
2. Kaena Point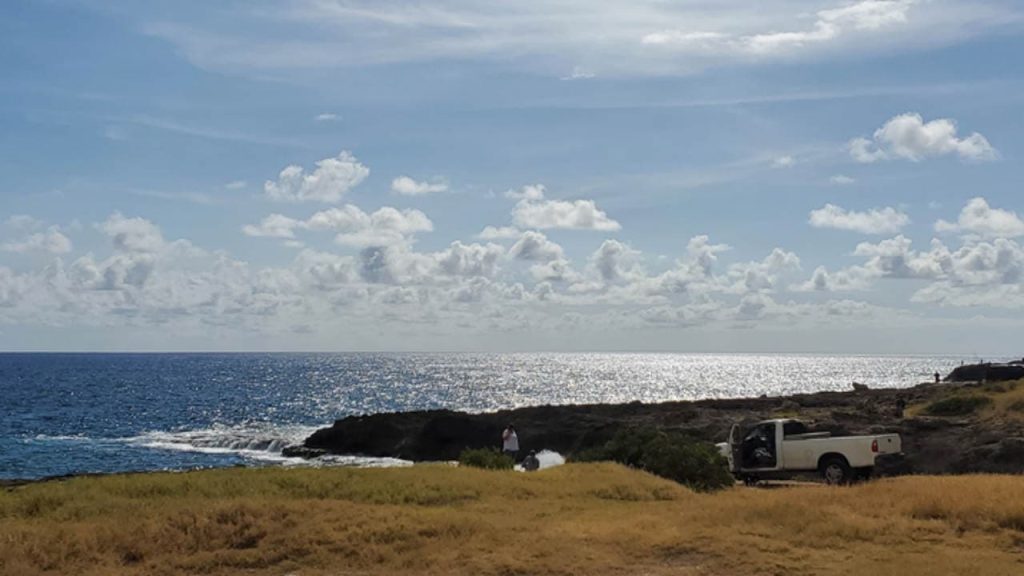 Kaena Point is an amazing fishing spot in Hawaii that consists of 112 miles of coastline for you to fish in. Located in Oahu, it is the best offshore fishing spot in the area, and is also the most popular one as well.
Additionally, the Secluded Kaena Point is full of ulua and numerous other deep-water fishes, and can only be accessed through four-wheelers or on foot.
3. Anahola Bay & River
Anahola Bay & River is situated on Kaui. Both Anahola Bay and Anahola River are full of different varieties of fish. Although the bay and river areas are stunning, the road leading up to this destination is quite a treat as well. Drive through the scenic trails that lead to Anahola Bay & River, and dirt biking opportunities are also available here.
Check out these incredible dairy farms in Hawaii.
4. Makena Landing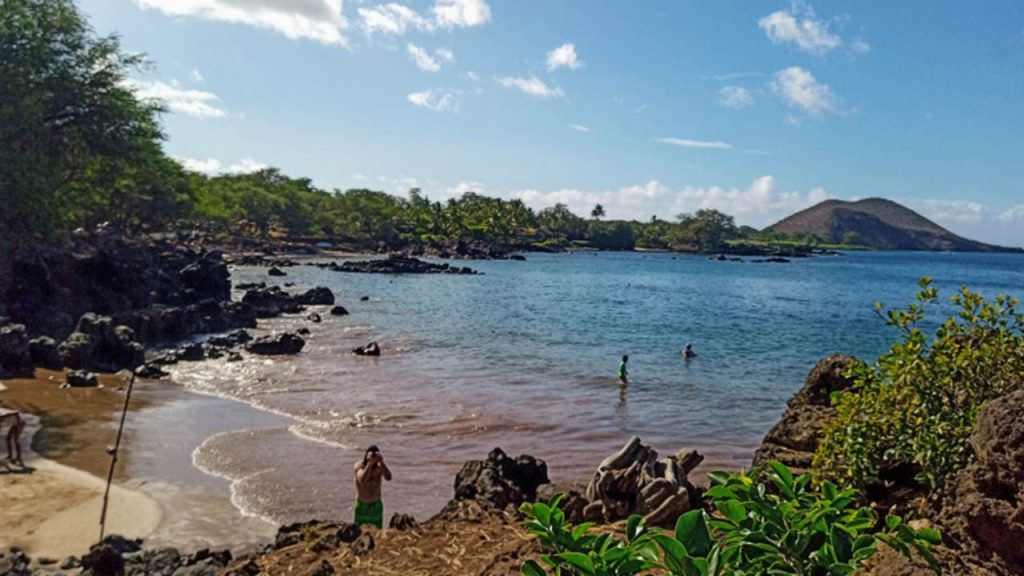 Located in Maui, one of Hawaii's most stunning destinations, Makena Landing is a deep-water fishing spot with lots of options. You can fish from boats or kayaks, and enjoy other coastal amenities like snorkeling and shore dives.
If you want to visit a fishing spot that also treats you with many other coastal amenities, then Makena Landing is the ideal place for you.
5. Kona Coast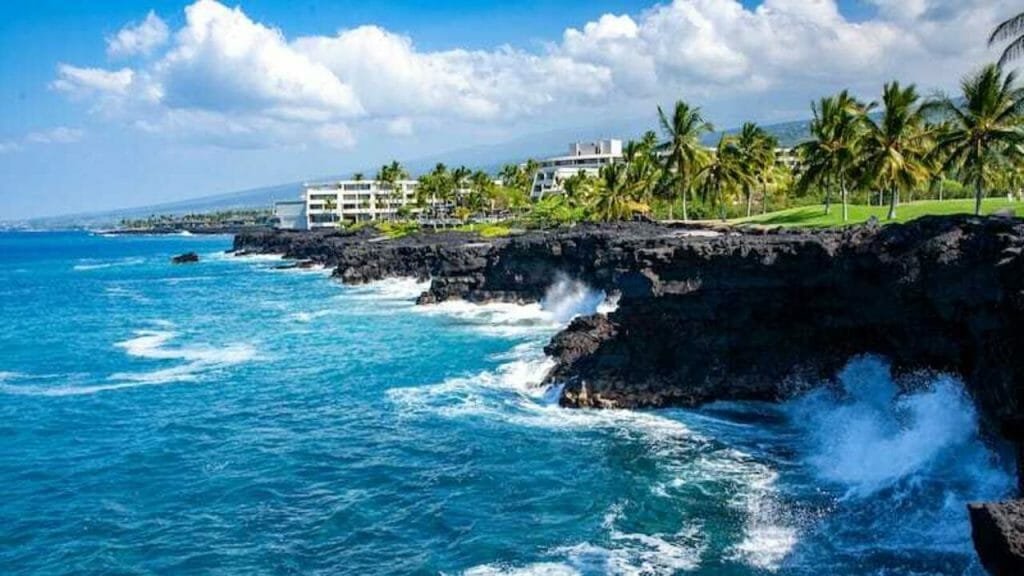 Big Island is full of amazing fishing spots, and Kona Coast is one of its best. Situated on the southwest coast of Hawaii, where there are four fisheries management zones, Kona Coast is the perfect place to fish. Interestingly, fishing activities in this area are only allowed for consumption purposes, and collecting for aquariums is prohibited.
6. Pearl Harbor
Pearl Harbor is an iconic location in Hawaii that is enriched with history. Along with being a historic destination for tourists, it is also a wonderful fishing spot for most of the locals there.
Samoan crab, greenjack and colorful goatfish are all available in Pearl Harbor. The Harbor is situated on the island of Oahu, which itself is renowned for being a fishing hotspot.
Check out these incredible farmers markets in Hawaii.
7. Nawiliwili Harbor
Located in Kauai, Nawiliwili Harbor is just a 10-minute drive away from Lihue Airport. Moreover, you are only allowed to use a net that is wider than 3 feet in this harbor to fish.
However, with all its features and facilities, this beautiful harbor is one of the best shoreline fishing spots in Hawaii, popular among both locals and tourists.
8. Lahaina Beach
One of Maui's most popular beaches, Lahaina Beach is a stunning destination for both relaxation and fishing. Lahaina Beach is one of Hawaii's must-visit spots for tourists due to its incredible amenities and features.
One of the best things about this stunning beach in Maui is that it is an excellent fishing spot. Popular species of fish that can be caught here include triggerfish, parrotfish and needlefish.
9. Kahuku Point
Kahuku Point is an incredibly popular point in Oahu, and is more than just a fishing spot. This beautiful beach attracts tourists from all across the world who want to enjoy all kinds of amenities here. Alongside the tranquil surroundings and beautiful coastline, Kahuku Point is a haven for fisherman.
10. Anini Beach
Situated in Kauai, Anini Beach is one of the most scenic fishing spots in Hawaii. It not only provides the opportunity of fishing, but it also offers you the convenience of a beach.
The lovely surroundings, peaceful environment and lots of fish, these are the things that make Anini Beach one of the best fishing spots in Hawaii.
11. Lake Waiau
Lake Waiau is a high-elevation lake located at 3,970 m above sea level on Mauna Kea, on the island of Hawaiʻi. It is arguably one of the highest lakes in the United States.
Hawaii is full of amazing fishing spots, most of which are beaches, harbors and bay areas, highlighting why the state is so famous for its seafood. If you want to enjoy a relaxing afternoon fishing in wonderful weather, while enjoying stunning views, then these fishing spots in Hawaii are must-visit spots.