Hawaii's culture and heritage is rich and legendary. Also, there are plenty of options for exploring outdoors.
But if you are looking for some indoor fun activities, Hawaii has something for everyone. You can visit the spooky and thrilling haunted houses in Hawaii that are specially designed to pump up your adrenaline.
Check out this list of the top haunted houses in Hawaii.
1. Haunted Trolley Graveyard
Encompassing 24000 square feet of warehouse space, Haunted Trolley Graveyard is created to give one hell of a scary experience.
In fact, the constructors transformed the warehouse to give you a fully immersive spooky adventure. For a memorable night full of scares and laughs, you will find escape rooms, disturbing decorations and Halloween spooks.
2. Ghost Bus Hawaii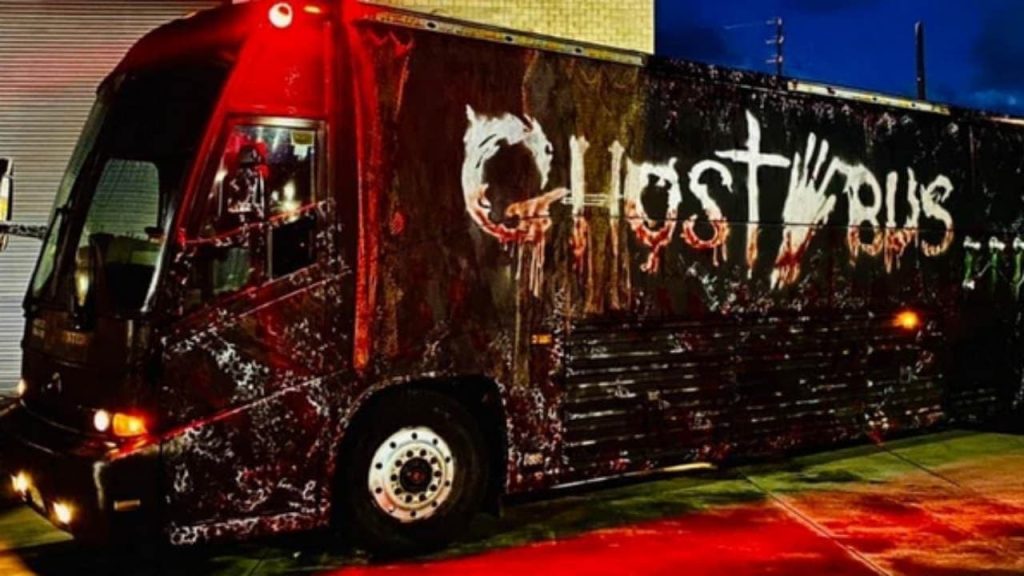 Would you dare to take the scariest ride of your life? Ghost Bus Hawaii is the first ghost bus in the state which is designed to be like a bus from Japan. Constructed with Japan's legendary haunted house specialist, Michaelty Yamaguchi brought the scary legends of Japan to the United States.
The unique "No Need to Walk" haunted house is packed with frightening things in the darkened areas of the cursed bus. It was established in 2021, using all the modern and updated terrifying effects to scare you.
Check out these scary haunted places in Hawaii.
3. Skeleton Key Hawaii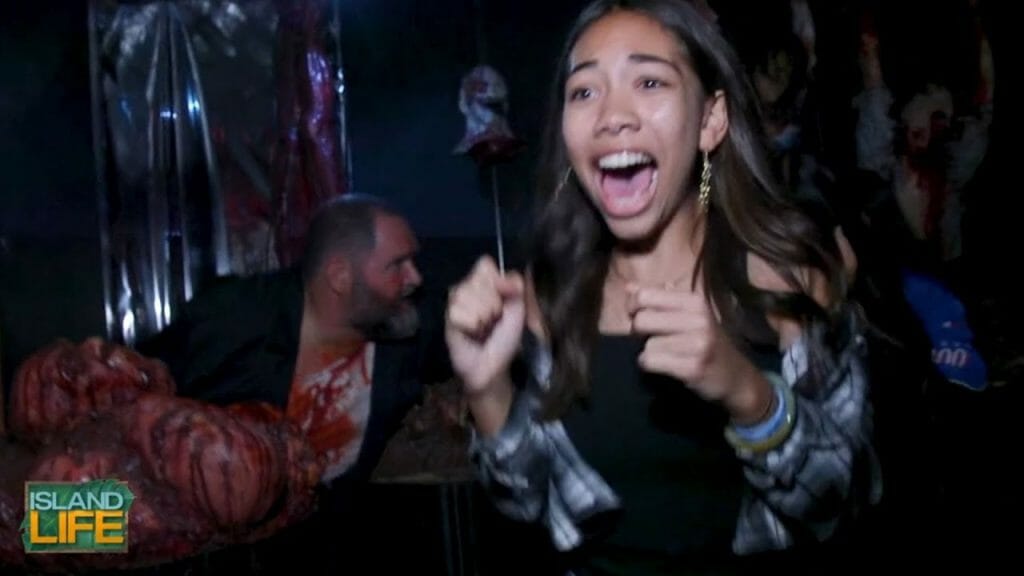 Once you step inside Skeleton Key Hawaii, you will not be able to get out easily. It is a brand new themed haunt created by famous actor Jorge Garcia. During October, the haunted house redesigns according to season. Some scary features of the house are the human and animal hybrids and these creepy creations will make you uncomfortable.
4. Scare Hawaii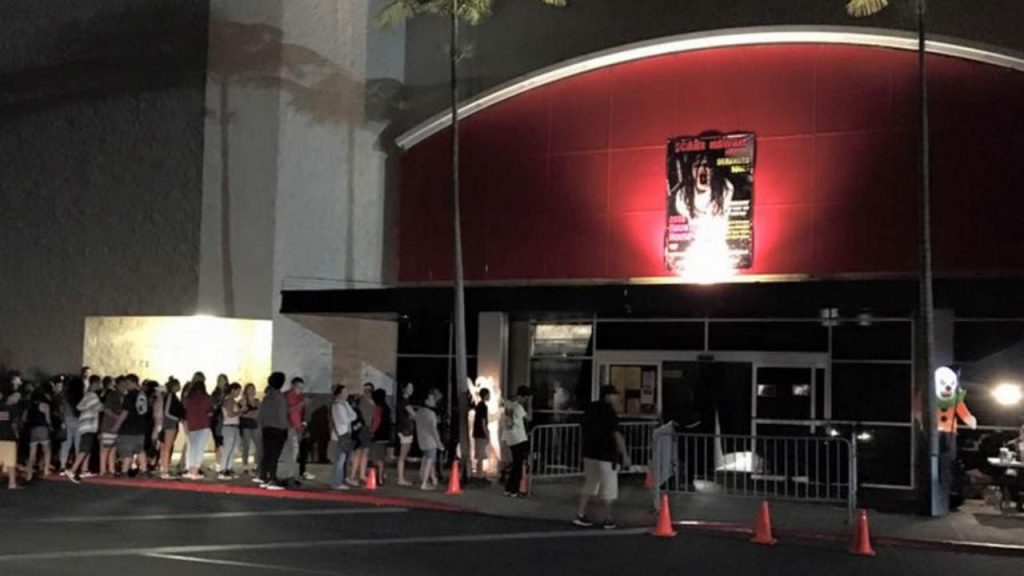 Whether you are a scaredy-cat or not, Scare Hawaii truly tests your defenses and mental shield against the terrifying attractions. The house is designed to tuck at your deepest emotions of fear and surface them. The loud audio, unsettling lighting, fog, and sudden actions by actors will make you scream your heart out.
5. Nightmares Live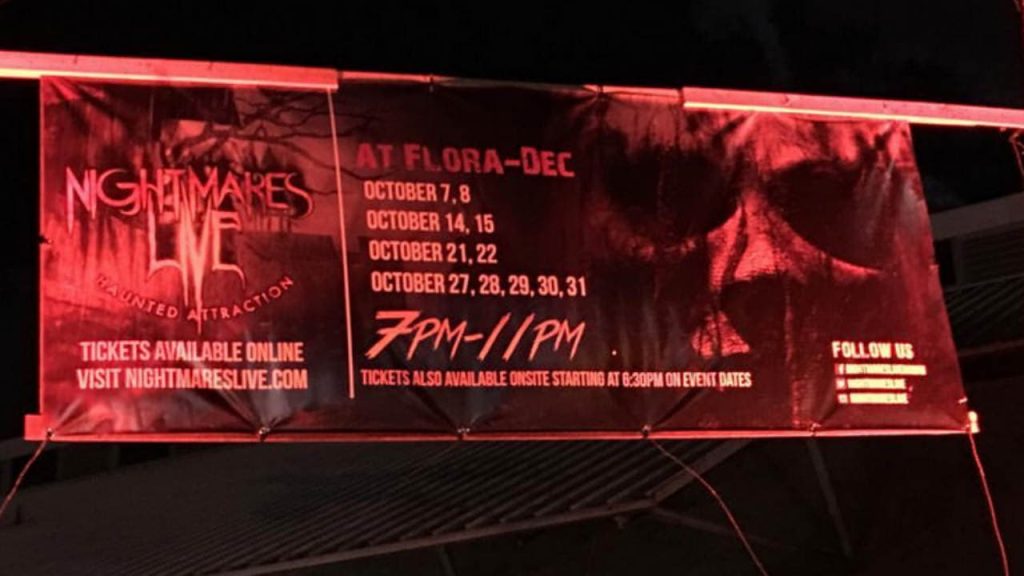 Nightmares Live haunted attraction remains one of the most thrilling places in Hawaii over many years. Scaring thousands of visitors, this professional scary house is made to send chills down your spine. Starting from special effects to loud thunders, you won't be spared from/ any scary act.
6. Haunted Plantation
For a terrifying experience, you have to be brave enough to step inside Haunted Plantation. It is one of the largest and scariest ones in Hawaii. Constructed like real haunted plantations, you will see the supernatural culture and folktales of Hawaii come to life. Be ready to jump in fear while you are here.
7. Big Island Ghost Tours
Big Island Ghost Tours offers a guide through supernatural and afterlife aspects believed by Hawaiians. You will experience haunting through extremely low visibility, flashing lights, special effects and the sudden jumps from the actors.
The place is designed to unlock the deepest fears inside you. It is both physically and mentally draining, so don't underestimate it. Be prepared!
8. Outbreak Experience
Outbreak Experience sets a scary outline of an outbreak where you will get the chills of doom. In groups, you will go through this apocalyptic place.
No matter how hard you try to hide your deepest fears, this haunted attraction will provoke those fears. It is built to haunt you, and you will go through different levels of fear.
9. KOA Theater
KOA Theater is an ideal place for teens and adults to enjoy a walk through a haunted house. The gore design, shrilling screams and creepy creations will frighten you beyond belief. You can also watch scary movies in the theater area. Within a low price, you can have the scare of your life and leave with goosebumps.
10. Scream 808
If you want to be bombarded with paintballs by a zombie, then visit Scream 808. For those who want to enjoy scare as well as have fun, this one fits the bill.
The zombies will attack you from all sides and corner you in a small room, and you will have to run and hide. You will experience thrill and fun in this cool zombie – based color ball shooting place.
11. The King's Trail
The King's Trail is the scariest trail in Hawaii. It was ruled by King Kamehameha from 1795 to 1819, and later this area of the Big Island was deserted. The trail goes by villages on the island and there are many supernatural stories related to it. Many reports were made about disembodied flickering torches, battle cries and creepy chanting.
In Hawaii, you are up for all kinds of relaxing or thrilling activities. For those who enjoy goosebumps and screaming with creeps, these listed haunted houses in Hawaii are the ultimate recreational places.