Here is an interesting fact about Iowa, did you known it is the only state in the United States to be bordered by two navigable rivers. This fact does nothing but simply add to the long list of natural gifts Iowa has been blessed with.
While navigating through streams is an incredible experience, Iowa has stunning navigable hiking trails, which are nestled in the wilderness and mystique of its natural forests, parks and countryside.
If you want to check out the most wonderful hiking trails in Iowa, then have a look at our list.
1. Backbone State Park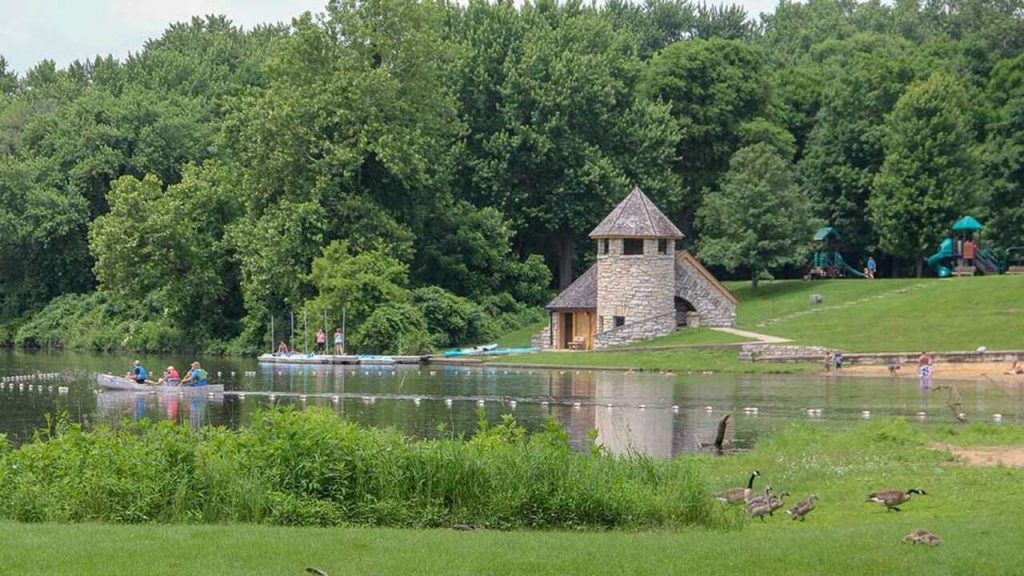 Backbone State Park near Dundee, Iowa, was the state's first state park. The park offers lots of climbing opportunities on its 21 kilometers of rocky, serpentine routes. Backbone State Park should be at the top of your wish list of exciting outdoor activities in Iowa. The craggy dolomite limestone cliffs can even be scaled by climbing or rappelling.
2. Effigy Mounds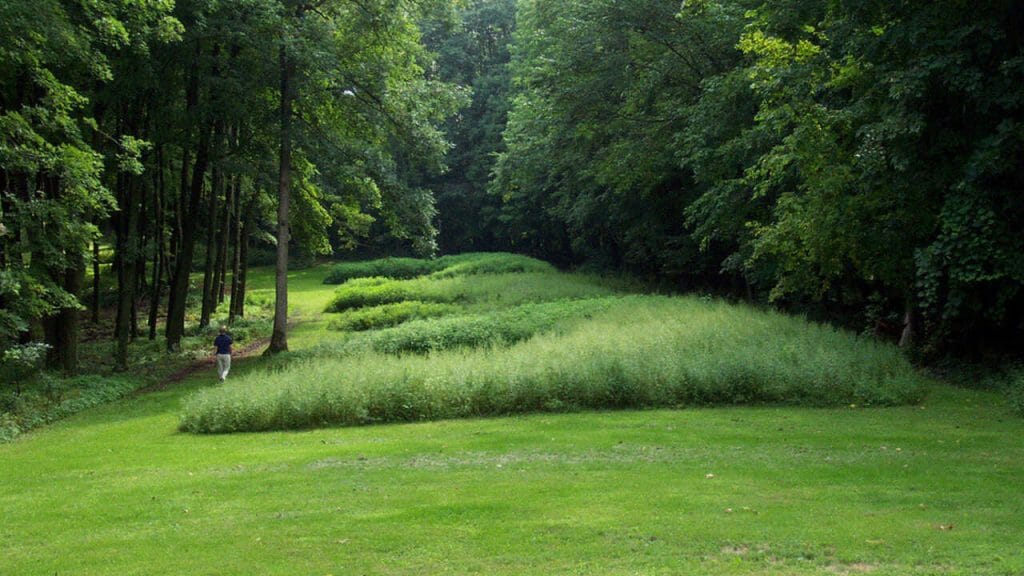 Approximately 200 American Indian hills can be seen at Effigy Mounds, which is a 14-mile trail route in Harpers Ferry. A fascinating location to visit and learn about the local history is the well-known Effigy Mounds. They make up one of the most beautiful places on the Upper Mississippi and a sacred location.
3. Ledges State Park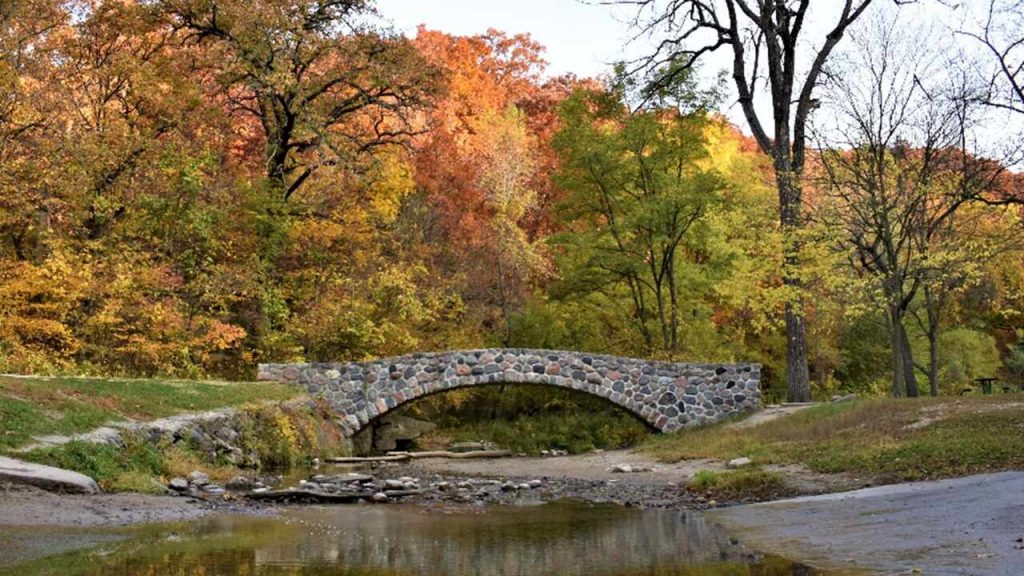 Named for the sandstone "ledges" that rise up to 100 feet around Pea's Creek, this popular park near Boone is home to 13 miles of scenic hiking trails. While most of the trails are steep, a fully accessible interpretive trail around Lost Lake is located at the southern part of the park.
Check out these incredible RV parks in Iowa.
4. Loess Hills State Forest
Iowa's Harrison and Monona Counties are where you'll find Loess Hills. The expansive 11,266-acre park is a great place for hiking, fishing, picnicking, and sight-seeing. The entire family will enjoy visiting this forest, which has some of Iowa's most picturesque paths. You may camp here, go hiking, and explore this amazing place.
5. Maquoketa Caves State Park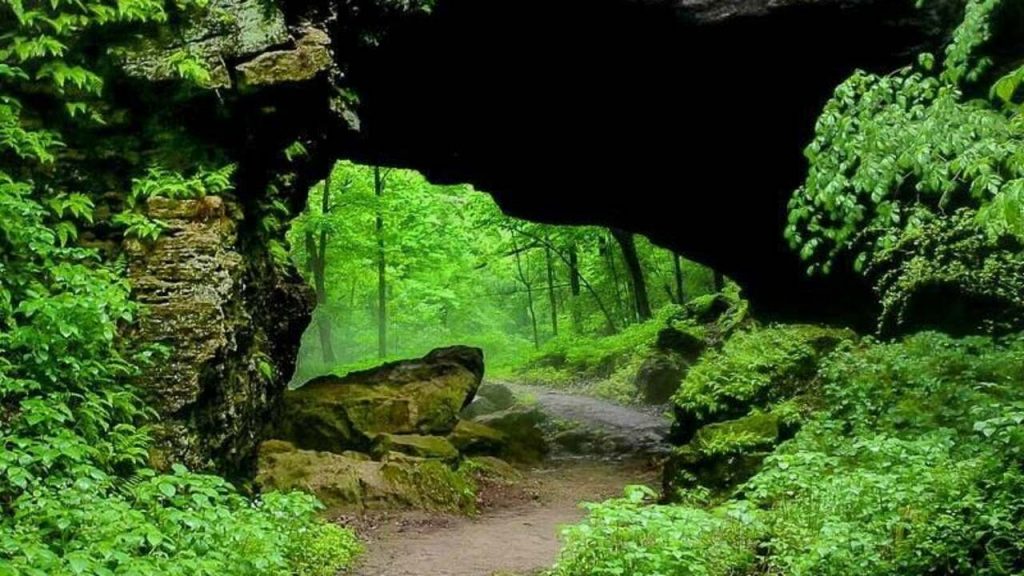 Both locals and visitors to Maquoketa should visit this well-known location. For hikers, campers, and nature lovers, the six miles of trails, stunning forest, and waterfall are ideal. The trekking in these caves is some of the most unusual in Iowa. There are numerous caves to explore, so pack a picnic and have fun.
6. Mines of Spain State Recreation Area
With more than 21 miles of trails, the Mines of Spain near Dubuque is an excellent location for hikers. The terrain is even accessible to cross-country skiers in the winter. There is a lot to discover in the 1,437-acre Mines of Spain State Recreation Area.
One of the nicest trails in the park is the Horseshoe Bluff Interpretive Trail, so be sure to hike it. In Iowa, there are so many fantastic outdoor activities.
Check out these wonderful campgrounds in Iowa.
7. Pikes Peak State Park
Without a doubt, one of the most picturesque spots in Iowa is Pikes Peak, which is located in McGregor. Hikers may view the valley from high bluffs on its routes, taking in some of the most breathtaking vistas in the state.
The Grand Canyon of Iowa has been referred to as Pikes Peak State Park. You'll enjoy camping in addition to hiking and other activities like observing wildlife and birds.
8. Wapsipinicon State Park
Wapsipinicon State Park is located close to Anamosa and was recognized by Fodor's as one of United States' best hike springs." According to Fodor's, the 1.4-mile walk offers the ideal nature experience all along Wapsipinicon River bank. Adults and children can enjoy some playing in the waterways that are located around the park.
9. Ledges State Park Campgrounds
Ledges, a popular destination for hikers and environment lovers, located close to Boone. A 5.4-mile walk, cliff regions, and gorgeous wildflowers may all be found in the park.
The sandstone cliffs that tower over 100 feet high are among Ledges State Park's most recognizable features. Additionally, Peas Creek is crossed by a magnificent stone bridge. Ledges State Park Campgrounds is a fantastic day trip destination because it has so much to offer!
10. Pine Lake State Park
Over 10 miles of trails may be found at Pine Lake State Park in Eldora. 250-year-old white pine trees can be seen on Lower Pine Lake's southern coast. Between both the beachfront and the Hogsback Picnic Area is a natural trail that guides itself.
Trail pamphlets that are accessible at trailheads, campgrounds, and park offices coincide to identified points of interest on the trails.
11. Waubonsie State Park
The trails of Waubonsie State Park offer picturesque vistas with views of four states and are situated close to Hamburg along the Lewis & Clark National Historic Trail. Visitors can gain knowledge about local plants and trees on the well-liked Sunset Ridge Interpretive Trail while also taking in some of the park's spectacular views.
12. Yellow River State Forest
Throughout the past, Iowa's top hiking path was awarded to the "Backpack Trail" at Harpers Ferry's Yellow River State Forest by Outdoor magazine. All year long, the paths are accessible, ranging from easy to difficult.
Iowa is full of stunning, awe-inspiring bike trails, and these are best ones we could come up with you. Make sure to go on a bike run in anyone of these trails to enjoy Iowa's incredible natural beauty.