Alabama is a state of incredible natural beauties and architectural infrastructure. It has become one of the centers of tourism in the US. There are hundreds of beautiful places in Alabama for passing vacations with friends and family.
Here is the list of the most beautiful places in Alabama.
1. Huntsville Botanical Gardens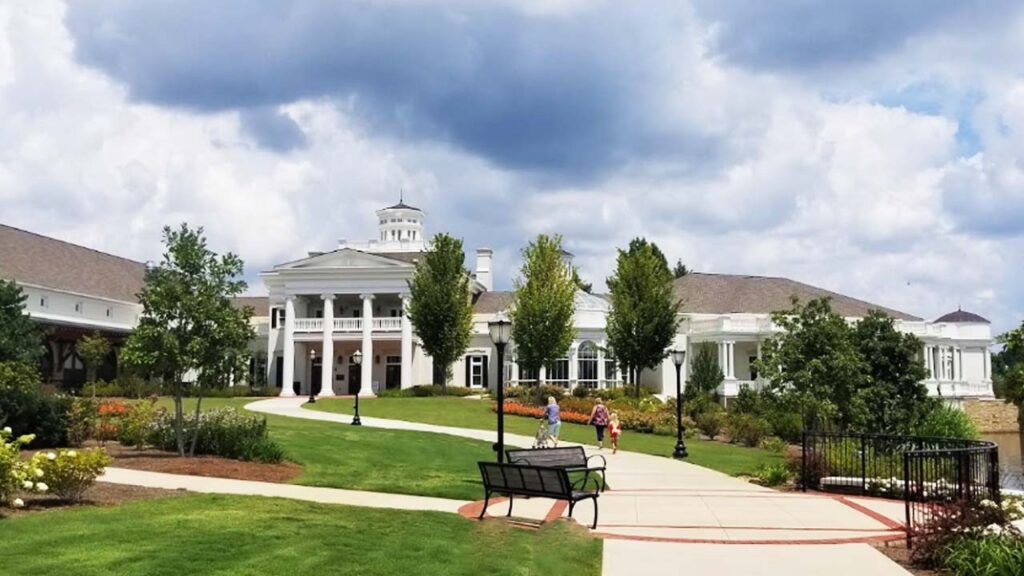 Huntsville Botanical Gardens is one of the beautiful places in Alabama. Its area is 112 acres. The garden is located on Bob Wallace Avenue, Huntsville.
Huntsville Botanical Gardens is fifth on the list of Alabama's fastest-growing tourist attractions, welcoming 307,985 tourists in 2008. You can witness flower displays, woodlands and wildflowers in Huntsville Botanical Gardens.
Moreover, you will see the magnificence of the seasonal butterfly house and the aquatic, annual, daily, fern, herb, perennial, rose and wildflower gardens, as well as the nature trail and collection of the Flowering Dogwood trees here in Huntsville Botanical Gardens.
2. Dauphin Island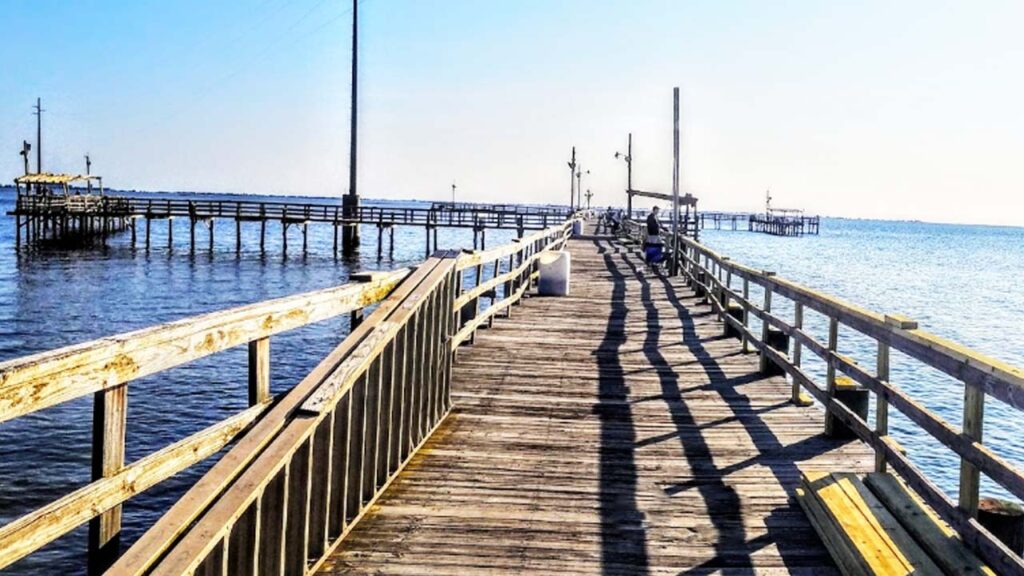 Dauphin Island is another beautiful place in Alabama. The island is widely known for its public beach and stretches of white sand. It is on a Mississippi–Alabama Border islands. Dauphin Island is connected with the Gordon Persons Bridge.
Whenever you visit here, you will find boat ramps, a large public pier that sits on dry land, historic sites, several restaurants, new condominium developments, and numerous private homes, beaches etc. This island is becoming an attraction for fishing lovers too. You can also witness the beauty of birds and the wilderness here on Dauphin Island.
3. Orange Beach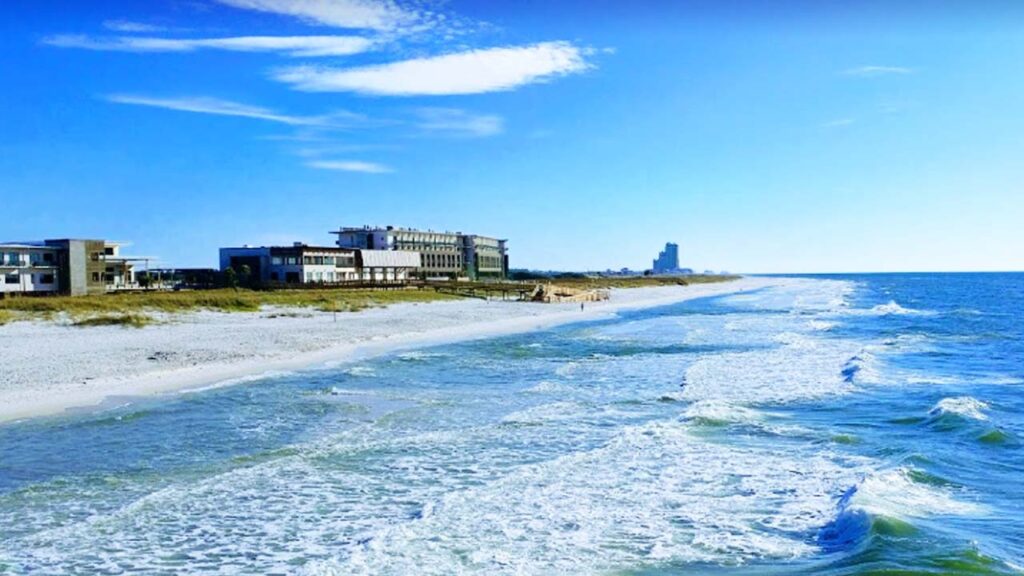 Orange Beach has a fair share of tourist attractions. The Wharf at Orange Beach is the ideal venue for thrill-seekers and family fun.
Here, you're going to experience unique shops and restaurants. Whenever you visit Orange Beach, you must enjoy Alabama's longest zipline course, breakout sports, arcades, charter boat cruises, mini-golf, a Ferris wheel.
Here are the best Beaches in Alabama that you must visit.
4. Florence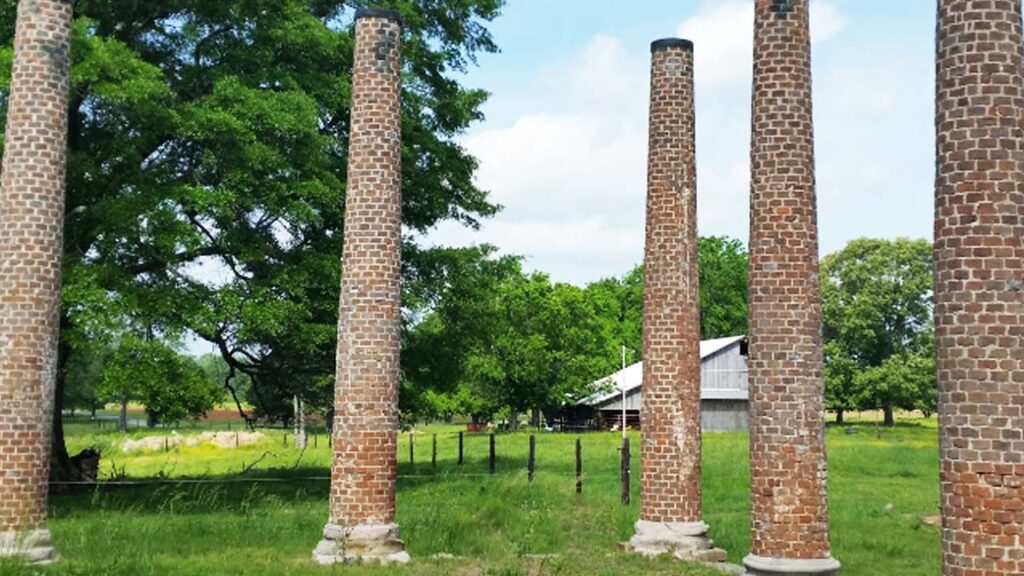 Florence is recognized as an architecture and monuments city because of its numerous architectural beauties. Its area is 69.12 km2. The city draws the attention of millions of visitors every year and a Center of World Heritage Site.
Annual tourism activities include W. C. Handy Music Festival in the summer and the Renaissance Faire in the fall. Landmarks in Florence provide the Rosenbaum House, the only Frank Lloyd Wright-designed home located in Alabama.
5. Chewacla Falls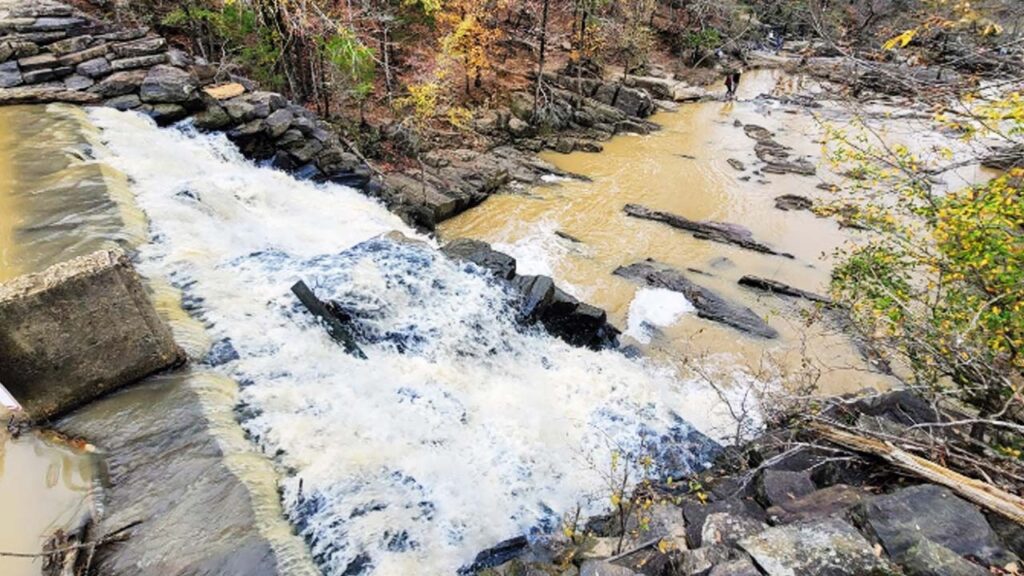 With an area of 696 acres, Chewacla Falls is one of the renowned places of Alabama state. It is situated in Auburn, Lee. There is a lake in its center, Chewacla Lake which is perfect for fishing, swimming, and non-motorized boating. Chewacla Falls is also an ideal day out for family.
6. Cheaha State Park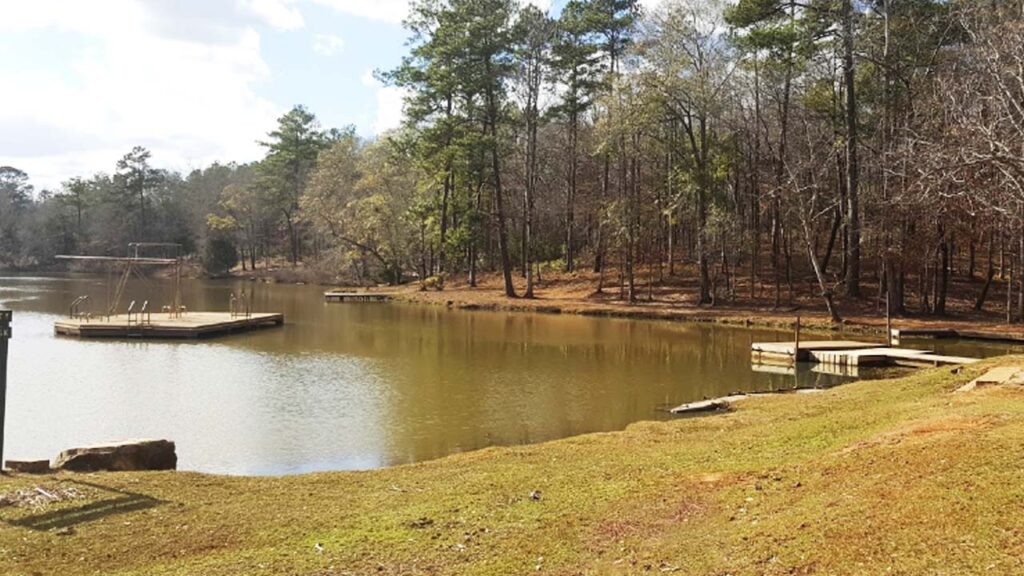 Another beautiful place in northern clay and southwestern Cleburne counties in Alabama, Cheaha State Park, is popularly known as a family recreation spot. It is Alabama's oldest constantly running state park.
You can enjoy lodgings, a restaurant, campsites, and hiking trails in Cheaha State Park. The park covers area of 2,799 acres. Cheaha State Park should be on your list of notable destinations to visit in Alabama if you enjoy some spectacular adventures.
Take a look at these stunning beach resorts in Alabama.
7. Montgomery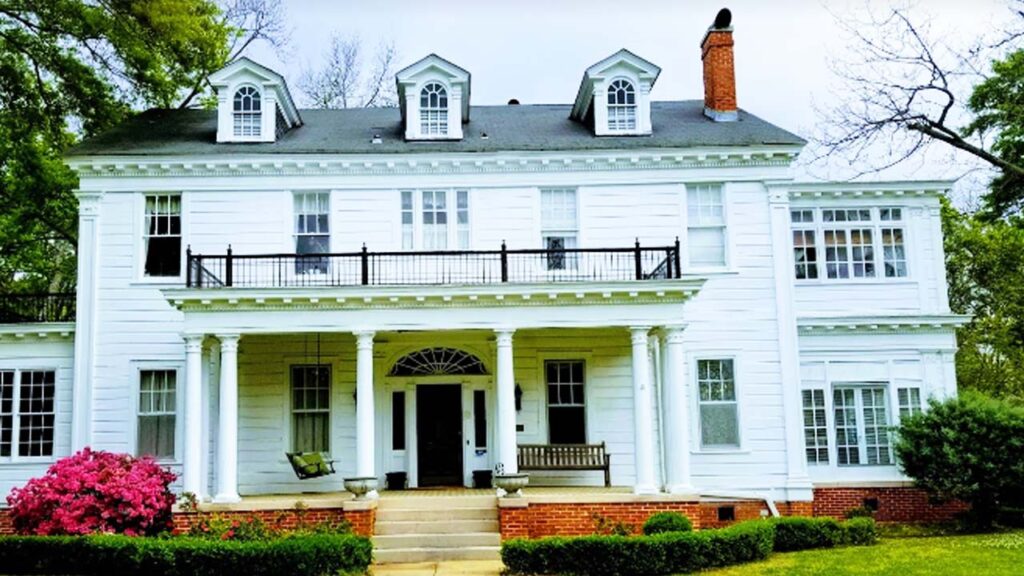 Montgomery is known as the capital city of Alabama state. Covering an area of 420.3 km², it has many cultural and historical landmarks. Montgomery is the place of Dexter Avenue King Memorial Church, Montgomery Bus Boycott, First White House of the Confederacy, Hank Williams Memorial.
You will also witness Alabama War Memorial and Alabama Shakespeare Theater too. Moreover, the State Capital of Montgomery is a beautiful place to visit.
8. Tuscaloosa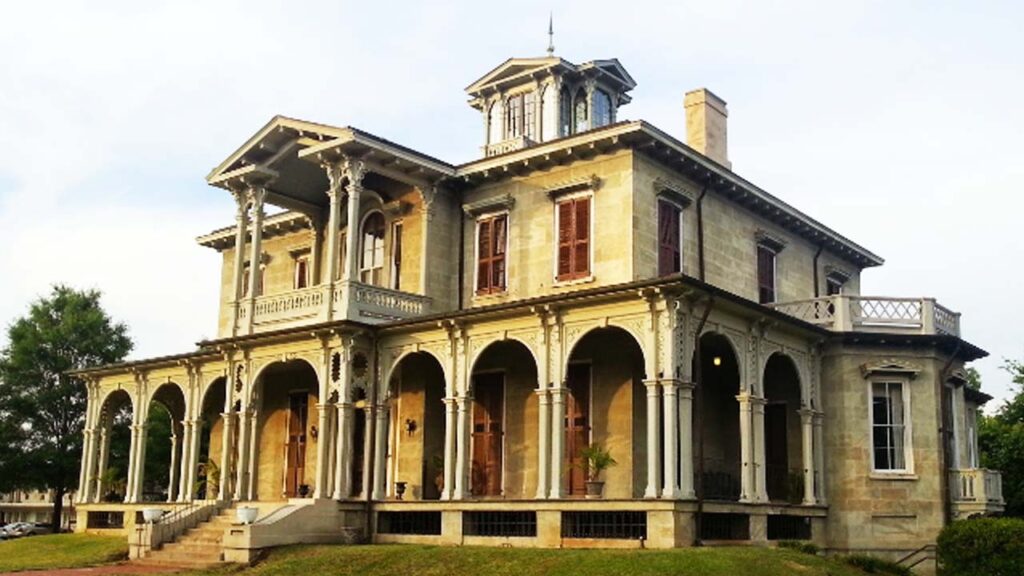 Tuscaloosa is a beautiful place surrounded by the magnificent countryside of Alabama. It is located in the west of Alabama state. The city has a spectacular Museum with Natural History and a large exhibition of fossils and minerals.
Moreover, Tuscaloosa city also makes a perfect base to experience one of the most amazing landscapes Alabama has always had to deliver.
9. Mobile Bay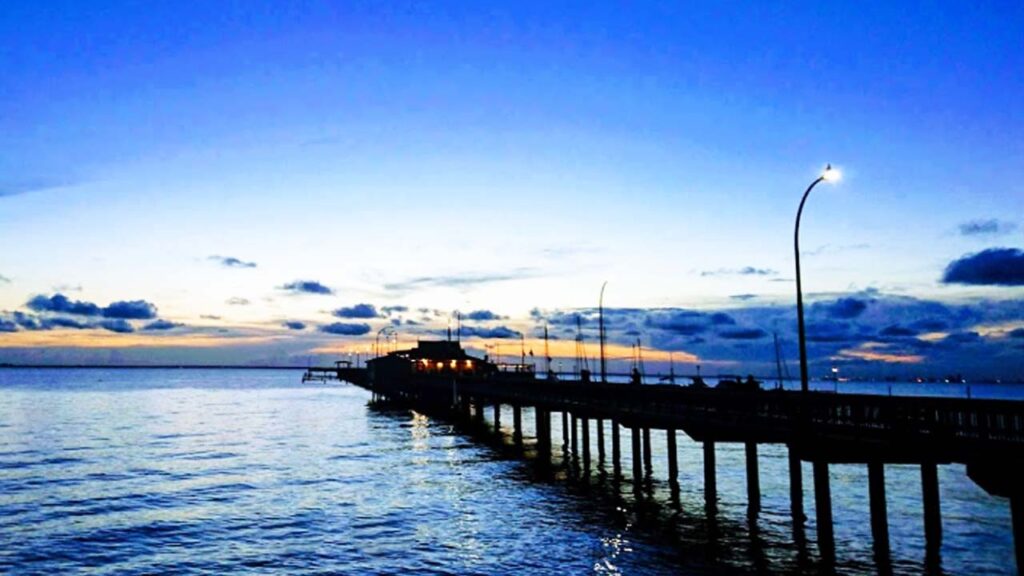 With an area of 1,070 km2, Mobile Bay is a notable travelers destination of Alabama state. It is said to be a beautiful shallow inlet of the Gulf of Mexico.
Also, Mobile Bay is a prominent cultural center and is the house to scores of art museums. If you are a music lover, you are welcome to explore here as well. Cultural enthusiasts visit here because of having an orchestra, professional opera, professional ballet company.
10. Fort Payne Depot Museum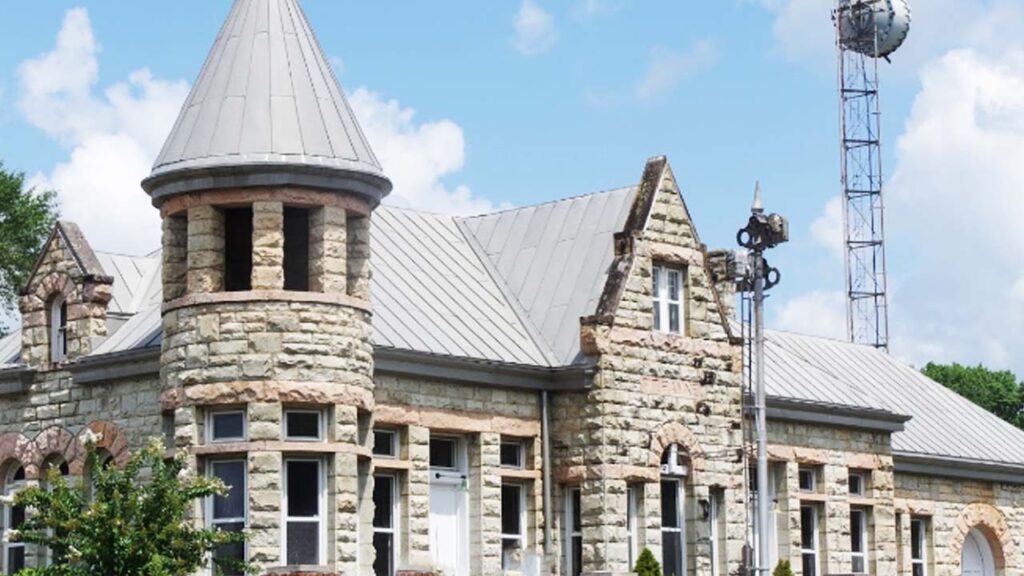 Fort Payne Depot Museum is another Albamas beautiful place having historical and architectural beauties. It covers an area of 0.8 acres. The museum was built back in 1891. Fort Payne Depot Museum is showcasing many Native American artifacts.
One of the beautiful parts of the museum is in its corner, which is a circular tower. The museum was named on the National Register of Historic Places in 1971.
11. Mobile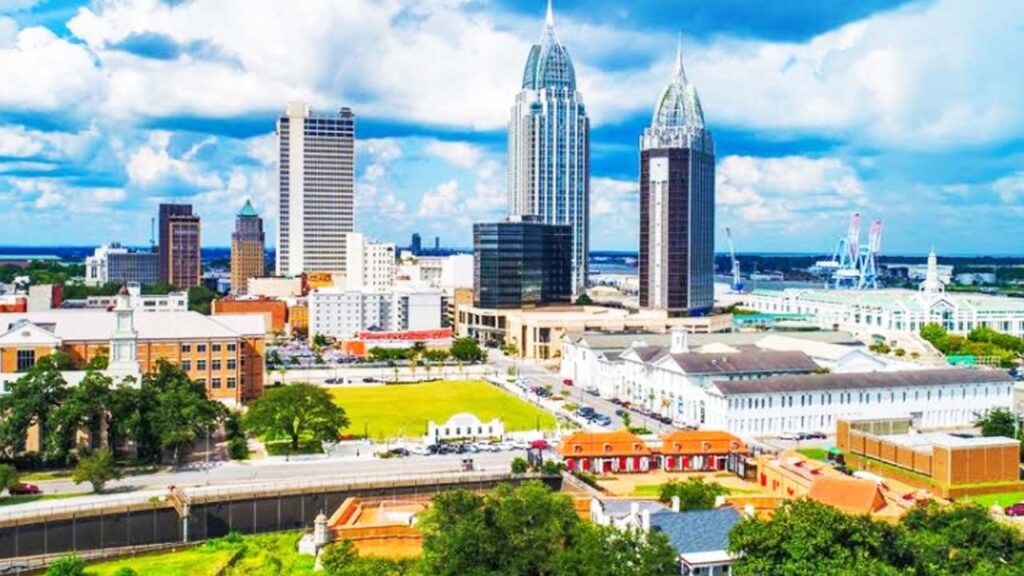 Mobile is a city of magnificent beauties with art museums and other performing creative activities. Its area is 466.34 km2. Whenever you visit Mobile, you must see its art museums, a symphony orchestra, professional opera, professional ballet company and a large historic architecture concentration. They celebrate the Mardi Gras celebrations which is one of the biggest carnivals in the US. There's a lot to see and do in Mobile, and it's worth a visit.
12. Wetumpka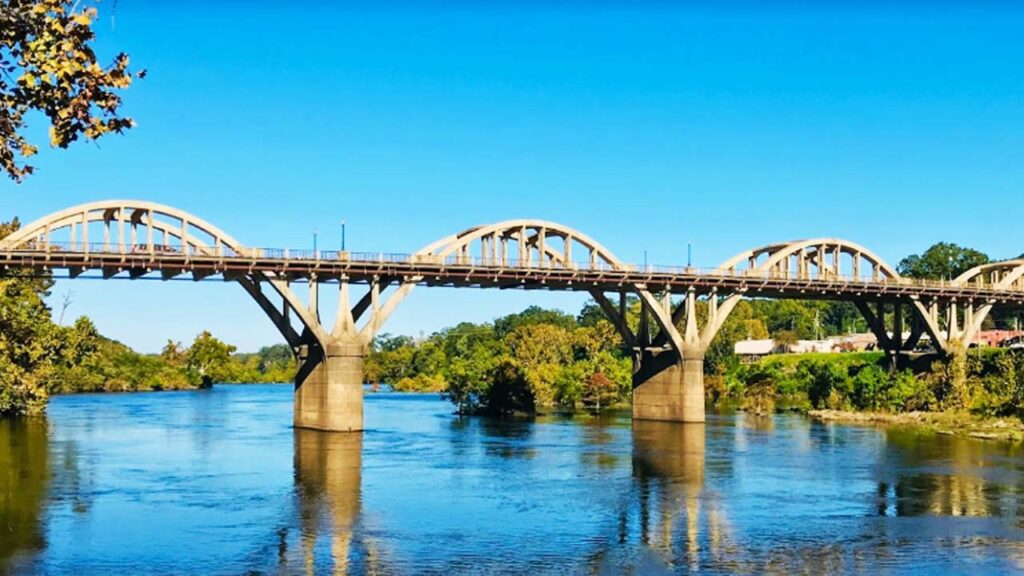 Wetumpka is popularly known for the birthplace of the Alabama River. It is a part of the Montgomery Metropolitan Area. People call Wetumpka a city of Natural Beauty with Wetumpka crater and the Jasmine Hill Gardens, with a full-sized replica of the Temple of Hera of Olympia, Greece.
There are also notable creations found here. Total area of Wetumpka is 29.52 km2. Many travelers visit every year to witness the beauty of Wetumpka.
13. Lake Martin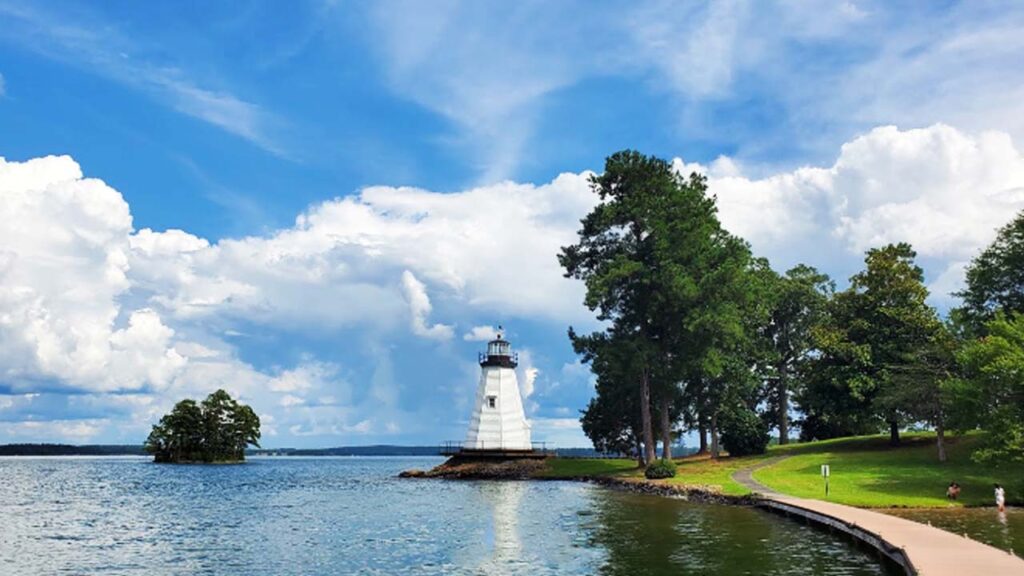 Lake Martin is a spectacular lake that surrounds 44,000 acres with over 750 miles of wooded shoreline. It is situated in Tallapoosa, Elmore and Coosa counties. This magnificent city is formed by the construction of the Martin Dam on the Tallapoosa River. Lake Martin is a great place for swimming, boating, water skiing, camping, and golfing.
Every year many events are hosted here such as fireworks shows, Alexander City Jazz Festival & fishing tournaments etc. You can also witness eagles nests, sand beaches, restaurants, camping areas and popular islands. The site is very famous among people who want to go hiking, water skiing, or kayaking.
14. Gulf Shores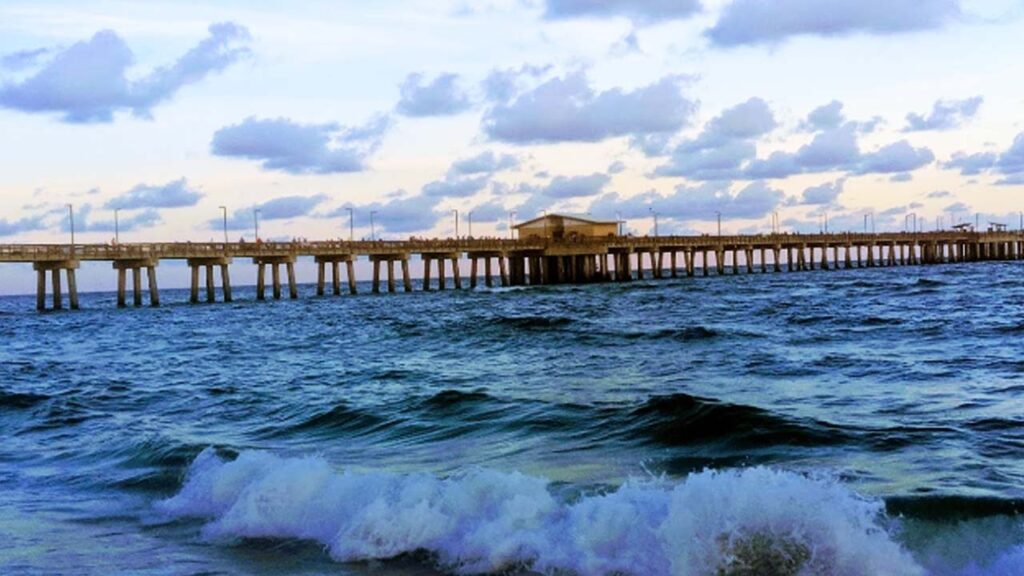 If you are looking for a resort city in Alabama, Gulf Shores is one of them. It is a place for relaxation, fun and adventure. Gulf State Park has a variety of beaches, piers and trails with a golf course and a zip line.
The place is also popular for its white-sand beaches and gorgeous sunsets. You will also find several migratory birds and sea turtles thrive in natural surroundings.
15. Smith Lake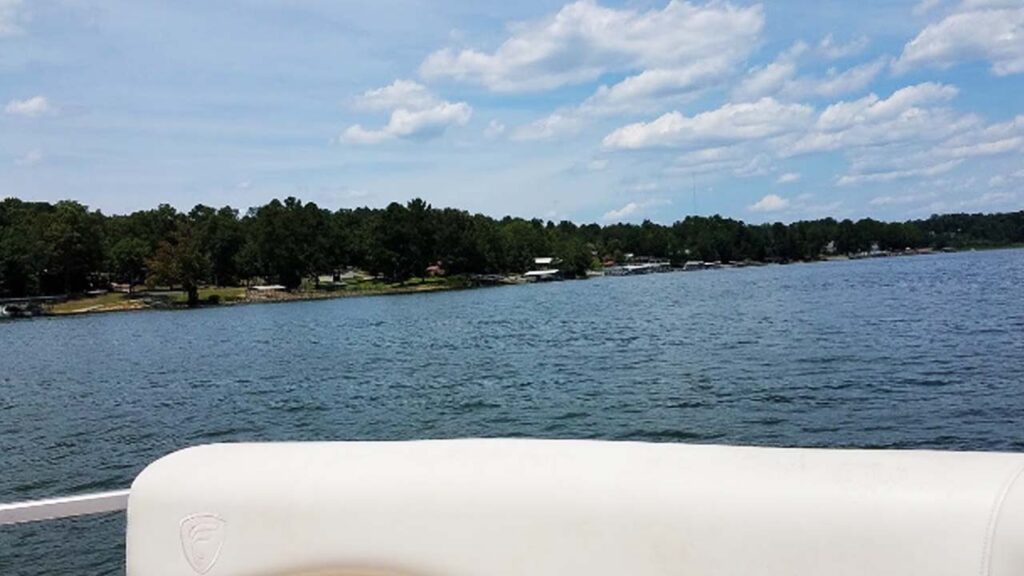 Smith Lake is also a beautiful place located in Sipsey Fork of the Black Warrior River. It covers an area of 21,000 acres. Alabama Power Lake was formed with the building of the Lewis Smith Dam. Smith Lake is considered the deepest lake in Alabama. It's a great place to relax, recreation and exploration, diving, boating, and surfing. Every year many tourists visit there.
16. Gulf Shores
Imagine losing yourself along 32 miles of soft white-sand beaches lapped by the crystal-clear waters of the Gulf of Mexico; Gulf Shores offers all this and a whole lot more. Although the beaches are the main draw-card for an increasing number of vacationers, you will find plenty of other activities to keep the whole family happy.
17. Selma
Located along the beautiful Alabama Riverbanks is one of the country's most historic cities, Selma. This friendly and alluring city is a bastion of cultural heritage and historical places, including the iconic Edmund Pettus Bridge built in 1940. In addition, the region is popular for its role in the American Civil Rights movement, prominently in the "battle of Selma."
18. Gadsden
Gadsden, which is picturesquely sprawled over the Coosa River in Etowah County, was formerly a significant maritime hub. One of the top sights for tourists is often Noccalula Falls Park, where you can enjoy a 90-foot cascade, explore some caverns, and take a leisurely stroll through the Botanical Gardens. Children will enjoy taking the toy railway through the park.
Every year many tourists visit these places. You are also welcome to witness the beauty of Alabama lakes, bridges, buildings and so on!