Summer is the best time to explore exciting swimming holes in Colorado. I have listed down some great waterfalls in Colorado where you can enjoy the splashing sound of waterfalls.
Read out the list, and happy exploring!
1. Adrenaline Falls, Durango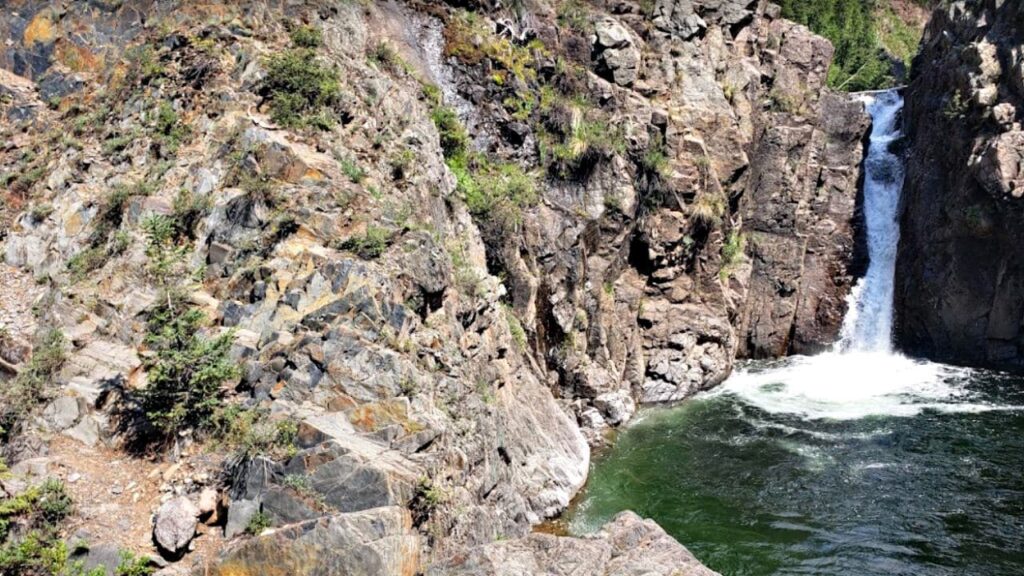 Many of you hear the name of mysterious fall – Adrenaline Falls, Durango. This waterfall in Colorado is blessed with a stunning view of a beautiful waterfall. Along with family or without family, you can enjoy your own time and makes it even more special.
If you want to cool off and relax in a natural pool, you can visit the Adrenaline Falls. It is one of the best-kept secret waterfalls in Colorado. Cliff jumping at this waterfall is a favorite activity. But it would be best if you were more cautious while jumping.
2. North Clear Creek Falls, Lake City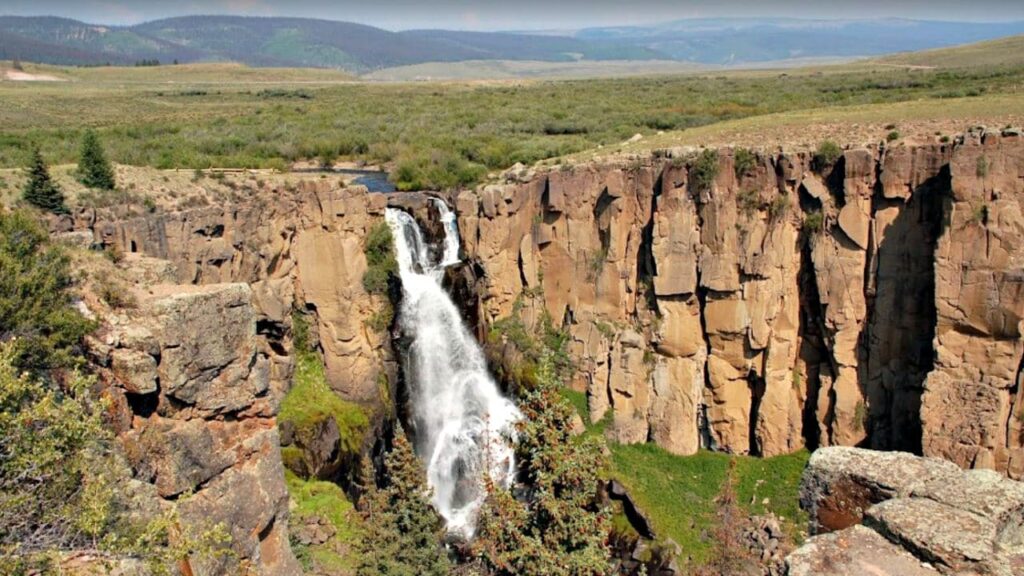 North Clear Creek Falls is an incredible waterfall in Lake City. It provides top-notch visitor facilities, including paved parking suitable for large vehicles, safety railings, picnic tables, restrooms, interpretive signs, and one handicap accessible.
You can also take your pets with you on the leash or the trails. But you cannot camp overnight. The breathtaking view of the North Clear Creek Falls serves you as an excellent photography backdrop. Another bonus point is South Clear Creek Falls.
3. Rifle Falls, Rifle
Rifle Falls State Park is one of the most favorite waterfalls in Colorado. It is situated near Rifle. You can go boating, camping, and fishing on the Western Slope. The rock beauty, greenery, and amazing view of Rifle Falls – will blow your mind.
Visitors can enjoy and explore a wide range of other outdoor activities to make their time even more special. If you are making a plan to go for a trip during the warmest days of summertime – Rifle Falls can be a perfect choice.
You might also like these stunning lakes in Colorado.
4. Seven Falls, Colorado Springs
Suppose you do not want to hike to explore the waterfalls. In that case, you will get an easy solution – visit the Colorado Springs area. So, you do not need to get into an intense scramble. This Seven Falls is the most favorite tourist attraction. It has a staircase, so you can directly go to the top of the falls.
To enjoy the maximum beauty of this waterfall, you should visit summertime. It provides shuttle bus or van service to its visitors to make the parking more simple for the tourists coming here. Also, visitors can park onsite.
5. Ouzel Falls, Estes Park
Rocky Mountain National Park is a popular national park, placed in Colorado. This national park has a mysterious gem – Ouzel Falls, situated on the Wild Basin Trail. It is a perfect option for nature lovers who want to enjoy an incredible waterfall with a natural greenery view.
Ouzel Falls is an impressive waterfall in Colorado that will surely wow nature lover people. If you want to enjoy yourself the most and explore the waterfalls, you should make your trip around the snow melting.
6. Zapata Falls, Mosca
Our next destination is Zapata Falls. It has one of the interesting hiking trails – that is perfect for adventurous travelers. So, if you are adventurous enough and won't mind scrambling over rocks and crossing through ice-cold water to grab the maximum outcome at the end – then this place is a good option for you.
It gives you a natural water hole to relax and chill in. After a hectic day of trekking up and down, settling below the Zapata Falls can wash all of your tiredness. Also, nothing can be perfect to end a day of these colorful natural wonders.
Check out these state parks in Colorado too.
7. Horsetooth Falls, Fort Collins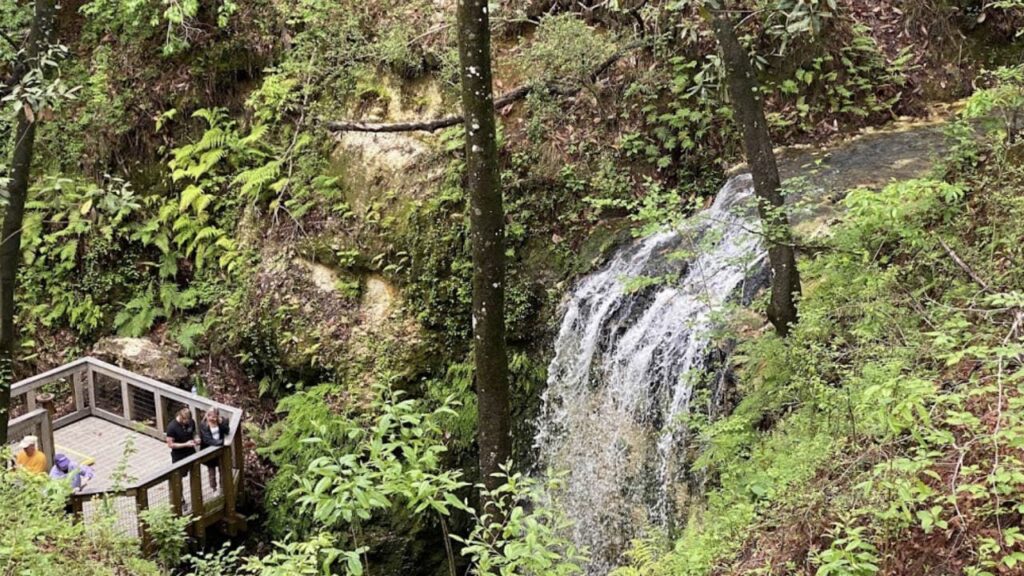 If you are making a plan to visit Fort Collins, then you can explore Horsetooth Falls. It is one of the most amazing places for waterfall hunters to enjoy its natural wonders. It is a large and free-flowing waterfall that flow-on into a small pool. It will be the best decision to come here on the warm summer days.
The most popular recreational activities of this spot include fishing, swimming, boating, picnicking, sailing, water skiing, mountain biking, hiking, horseback riding, etc.
8. Bear Creek Falls, Telluride
If you are planning for a longer hike when exploring Telluride, then Bear Creek Falls is another tourist attraction spot for adventurous people. Bear Creek Falls are not reachable by car. The one and the only way to explore this beautiful fall are to hike.
You will enjoy the tranquil beauty at the end of this hectic hiking. Relax beside the falls and enjoy the sunset with your hiking partners will erase all of your tiredness and soothe your mind. You can also bring your fur buddies on this trip to spend a good quality time.
9. Bridal Veil Falls, Telluride
Bridal Veil Falls – one of the tallest waterfalls in Colorado, standing at 335 ft. The path is easy. This hike will give you an incredible experience. The main tourist attractions of this spot include – river rafting, tubing, fishing, etc.
10. Hanging Lake Waterfall, Glenwood Springs
Our next destination is blessed with unique natural landmarks – Hanging Lake Waterfall! The fall is surrounded by greenery. The hanging lake, for sure, will give you a fairy tale feel. If you plan to hike in the Glenwood Springs area, then Hanging Lake is the most adventurous destination.
11. Treasure Falls, Pagosa Springs
Treasure Falls is best suited for those who like being transported to a mystical world. It is simple to follow the path and arrive at the waterfall. There are many leisure activities that may be engaged in to make your trills even more exciting.
12. Soldier Canyon Falls, Lory State Park
Soldier Canyon Falls is a seasonal waterfall located in Soldier Canyon. However, it is advised that you visit this location in the late spring. This beautiful, little, eye-catching waterfall – which requires very little effort to explore – is well worth the effort. It's a fascinating trek, to be sure.
13. Fish Creek Falls, Steamboat Springs
Another stunning Colorado waterfall – Fish Creek Falls, standing at 280 ft high. It is an interesting place for hiking and seeing the beautiful waterfall. The most popular activities of this spot are ice climbing, hiking, snowshoeing, picnicking, outdoor learning, photography, sightseeing, etc.
14. Boulder Falls, Boulder
Boulder Falls has long been a popular tourist destination, dating back to the 1800s. It is another magnificent waterfall that is surrounded by natural splendor. If you want to ensure that you obtain a parking space, it is best to arrive early in the day.
15. Helen Hunt Falls, Colorado Springs
It is a pretty popular location. You do not need to walk a lot to enjoy Helen Hunt Falls. The waterfall access is available year-round. Also, it does not require any cost. You may even bring your pet buddy.
16. Bridal Veil Falls
Colorado's tallest free-falling waterfall, Bridal Veil Falls, drops 365 feet into a box canyon that is also home to the charming mountain town of Telluride, known for its epic skiing and festivals. Bridal Veil Falls can be reached via a short but steep 1.8-mile hike that gains 1,200 feet in elevation on rocky terrain.
To access the trail, head east through Telluride on Colorado Ave. You'll pass the old Pandora Mill on the left, then look for the dirt road marked "County Road." The trail is also open to cyclists.
17. Seven Falls
Just outside Colorado Springs, Seven Falls is one of the most touristy waterfalls in Colorado but none-the-less impressive. Here, the water tumbles 181 feet down a canyon in seven segments (hence the name). Seven Falls are also the most accessible of natural attractions – you can reach the top in an elevator built into the mountain!
Waterfalls may nearly always be seen on a stroll through Colorado's countryside. Some are little, inconspicuous sanctuaries hidden away along a lovely route, while others are significant sights in and of themselves. They may be found in many kinds of settings. So, I can guarantee you that the waterfalls mentioned above are worth a visit.