Everybody has experienced the desire to escape to a more scenic setting. What a dream come true it would be if all of life's luxuries were within a short stroll from our front door, right where we can share them with our loved ones. If you have a lot of money and want to live a lavish lifestyle with a great view, Delaware is one of the best places to go.
Below I have compiled a special list of the best and most expensive cities in Delaware specifically for you.
1. Bethany Beach
(View on Map)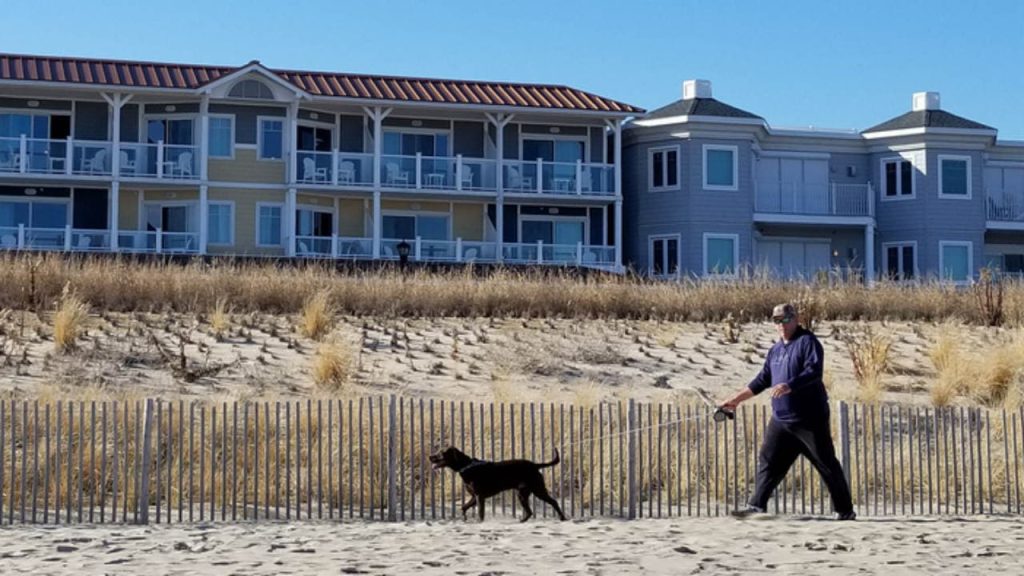 One of the richest towns in Delaware is Bethany Beach, a small coastal town in Sussex County. Known for its wide, clean beaches and serene environment, it's a popular tourist destination for families. Moreover, Bethany Beach, South Bethany, and Fenwick Island are sometimes referred to as the "Quiet Resorts" for this very reason.
In the height of summer, the population of the town swells to as many as 15,000. Residents of Bethany Beach appreciate its many dining and shopping options, all of which can be reached on foot. Luxury beachfront properties in this area are in high demand from A-listers, and can fetch prices of $1 million or more.
2. Rehoboth Beach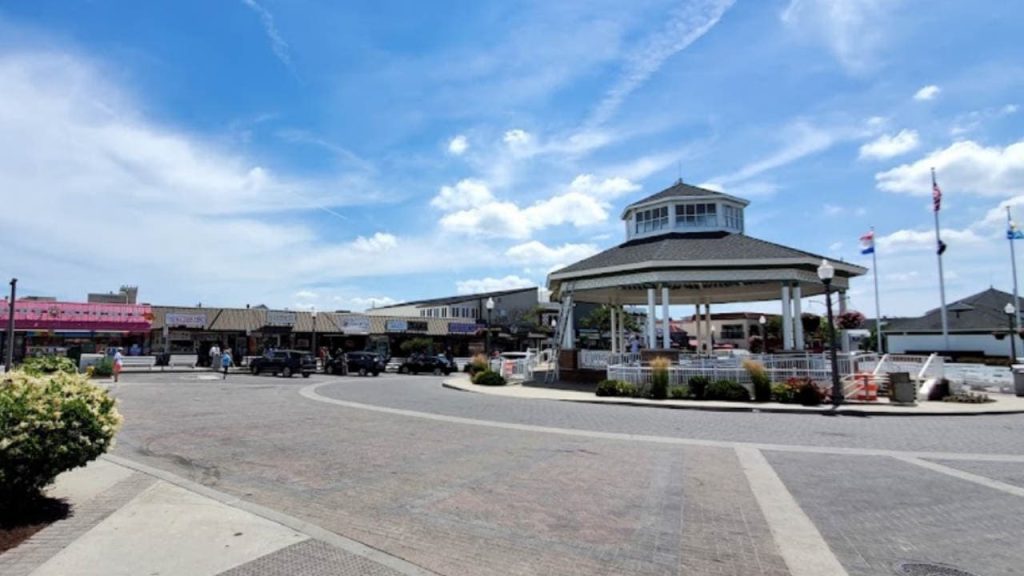 If you're wondering which is the most expensive area in Delaware, Rehoboth Beach isn't far behind Bethany Beach. The town goes by the moniker of "The Nation's Summer Capital" due to its 25,000+ visitors from the surrounding states.
Tourists flock to the Rehoboth Beach Boardwalk, a one-mile wooden boardwalk with restaurants, shops, amusements, and attractions. The absence of sales tax makes their trip even sweeter. However, Rehoboth Beach isn't just a seasonal beach town, and its central location between Philadelphia and Washington D.C. makes it a popular option for retirees.
3. Lewes
Lewes, along with its neighbor Rehoboth Beach, is considered to be one of the most important communities in Sussex County, which is located in Delaware's well-known Cape Region. The historic area, museums, bed and breakfasts, good restaurants, and a variety of fine stores may all be found within a half-square-mile radius of one another.
Year-round residents are mostly retirees and second homeowners from Baltimore, Washington, Wilmington, and Philadelphia. In the summer months, the population swells as tourists enjoy the pristine beaches and Cape Henlopen State Park.
You might also enjoy knowing about the richest person in Delaware.
4. Selbyville
Also in Sussex County, Selbyville is known as the "Gateway to the Beaches" due to its location a few miles from the Atlantic Ocean. If you're looking for rich neighborhoods in Delaware, Selbyville may fit the bill. Residents enjoy easy beach access without the seasonal tourist influx.
With a history stretching back to 1778, there are still many historical homes and buildings throughout the community to enjoy. A majority of the residences in Selbyville are detached homes, while row houses are still present.
5. Ocean View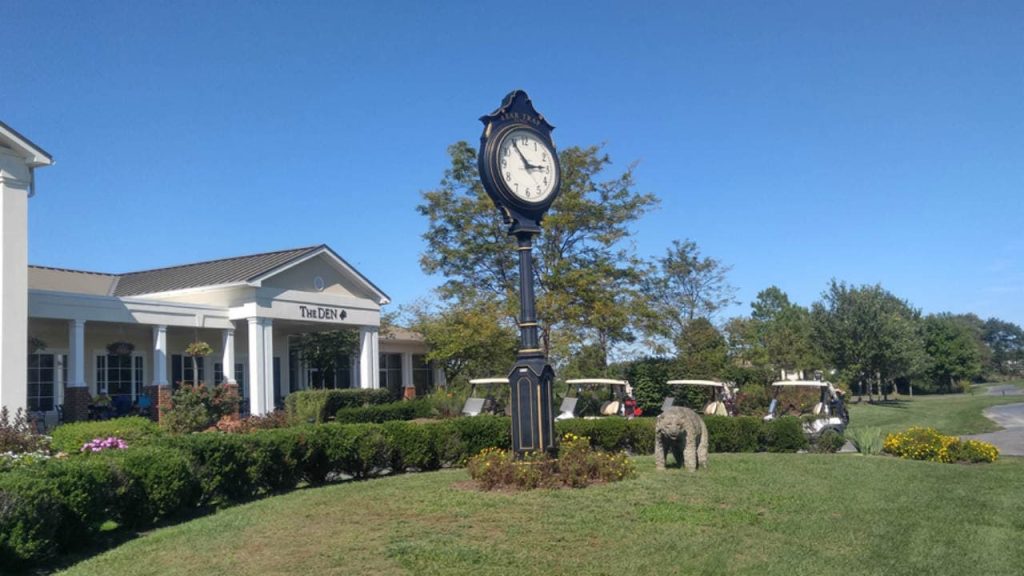 Often referred to as a "bedroom community" for Bethany Beach, Ocean View is a suburban town in Sussex County located just a few minutes from the neighboring resort. This town has a variety of planned and gated communities to meet the needs of its large retiree population.
It definitely qualifies as one of the rich neighborhoods in Delaware. Although these properties offer luxury and amenities, they typically come with a high price tag. You'll find a slow pace of life, and the perfect combination of small-town charm and casual beach living.
6. Millville
Millville is more costly than most other cities in Delaware. Rents are over $3,000 per month while the median property price is $335,900. In comparison to the national median rent of $1,604, it is nearly double.
Get to know about the most expensive houses in Delaware.
7. Milford
Sometimes referred to as a hidden gem, Milford is a city in Kent and Sussex Counties that has a rich history. Living in Milford means that you get to have a relaxed lifestyle with beaches nearby.
With many restaurants, boutiques and festivals like Bug & Bud Festival, Riverwalk Freedom Festival, Ladybug Music Festival, etc., Milford keeps its residents and tourists entertained all year round.
8. Newark
Just south of Delaware, Newark is a heavily car-dependent city, and it also has some of the highest gas prices in the country. In 2022, gas prices rose to $8.20 per gallon. The $60,767 average annual wage is lower than some cities on this list, making Newark feel even more expensive than its high prices imply.
9. Millsboro
In Millsboro, long commutes are common, and the average can expect to spend an additional dollar per gallon on gas compared with the national average, increasing the cost of living in Delaware. Car insurance adds an additional $1,264 per year. The relatively low average income of about $50,931 in Millsboro makes the city even less affordable.
10. Bridgeville
Anyone looking to escape high prices in the Bay Area will find little respite in Bridgeville, located within commuting distance of Rehoboth Beach and Ocean View. Everything in Bridgeville is expensive, including median home prices that are more than $312,000.
11. Greenville
In the state of South Carolina, you'll find Greenville. It's home to the Greenville County Museum of Art, with works by Southern artists spanning many centuries. At the Upcountry History Museum, you may learn about the past and present of upstate South Carolina through interactive exhibits. Gardens beside the river, a suspension bridge, and a view of a waterfall may all be found at Falls Park on the Reedy. Located to the north of Paris, Paris Mountain State Park features a network of multi-use trails that pass by lakes and up and down hills.
12. Henlopen Acres
Henlopen Acres is a municipality located in Sussex County, Delaware, United States. It is the 3rd largest established city in the state of Delaware and is located to the northwest of Rehoboth Beach. The population of the town was counted at 122 during the census taken in 2010, representing a decline of 12.2% since the census taken in the year 2000.
Some of the most costly cities in the United States are located in Delaware, helping to fuel the state's large economy. Bethany Beach, Selbyville, and Millville are just a few examples of the many towns that offer opulent living conditions, plentiful employment options, first-rate public services, and access to global markets.