Have you ever walked across a house that looks too stunning to be a normal family home? Well, there are plenty of those in most states across the United States and Iowa is no different.
The eye-catching, headline-making properties take a fortune to build and even more to buy. Due to their high prices, only the richest societies can afford to reside in them.
So, these are the most expensive houses in Iowa.
1. 1000 Tulip Tree Lane, West Des Moines
This estate, which was constructed in 1993 and features 5 bedrooms and 11 bathrooms, is nearly ideal in every way. With a lot size of 5.25 acres and a livable area of 9,000 square feet, there is more than enough space to have people over, host parties, and live a life that is free from stress.
However, in order to own it, you would need to spend about 5 million dollars! For this kind of money, you would have an interior design that is of the highest caliber, a wine cellar, and views that have won awards.
Price: $4.9 million
2. 6809 Lake Shore Drive, Okoboji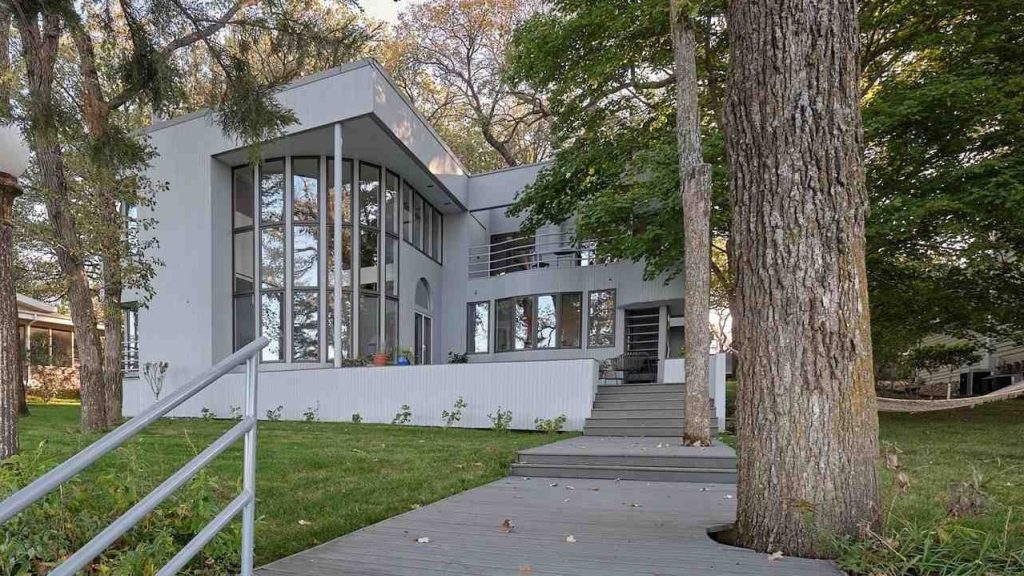 You aren't quite ready to buy a house for $5 million just yet, are you? Then make sure to take a closer look at this charming home that is situated in Okoboji. Even though it is on the smaller side (3,300 square feet of livable space and 0.57 acres of land), there is plenty space for a large family to live there. The home was just just sold. The heating is taken care of by forced air and fireplaces, while the cooling is handled by central air. The most appealing features of this home are, without a doubt, its balcony, patio, and convenient proximity to a lake.
Price: $3.2 million
3. 19770 Mynster Springs Road, Council Bluffs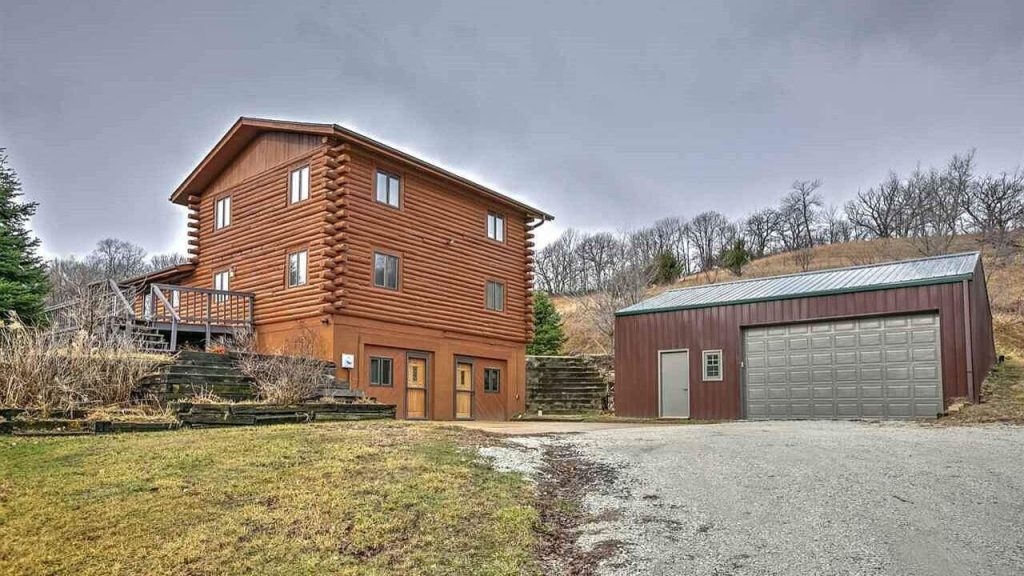 This 6,000-square-foot house in Council Bluffs is the most expensive house currently listed in Iowa. It comes with a fabulous mansion which shows you why it has such a high listed price. The house costs around $3 million and consists of four bedrooms and four bathrooms. The house offers a rustic, peaceful aesthetic.
Price: $3 million
4. 1545 Glen Oaks Drive, West Des Moines
In addition to being close to a renowned golf club, this classy residence is situated in the Glen Oaks neighborhood of the West Des Moines suburban city. The house has 2,500 cozy square feet of stunning accommodation spaces that come with an excellent interior. Although the master suite and the other 3 bedrooms are the main attractions of this wonderful house.
Price: $1.5 million
5. 2612 Diamondwood Drive SE, Cedar Rapids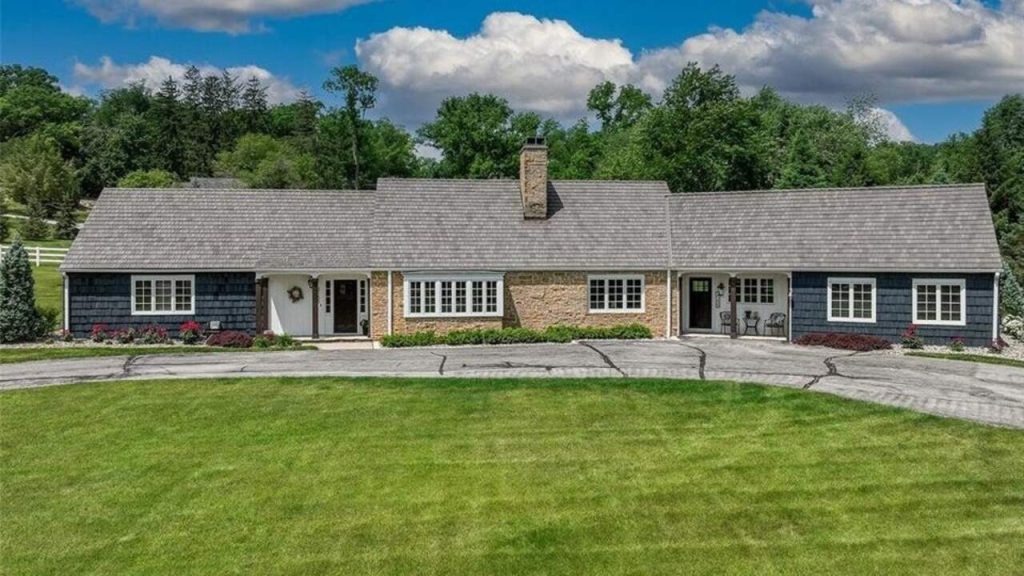 For a hefty sum of money, you might own this elegant Cedar Rapids mansion with magnificent interiors that include living rooms with fireplaces and chandeliers. Moreover, there are beautiful gardens that look like parks and full-sized, well-maintained sports courts. It has six bedrooms and all of them come with stunning views.
Price: $1.5 million
These are the richest person in Iowa.
6. 201 Ferson Avenue, Iowa City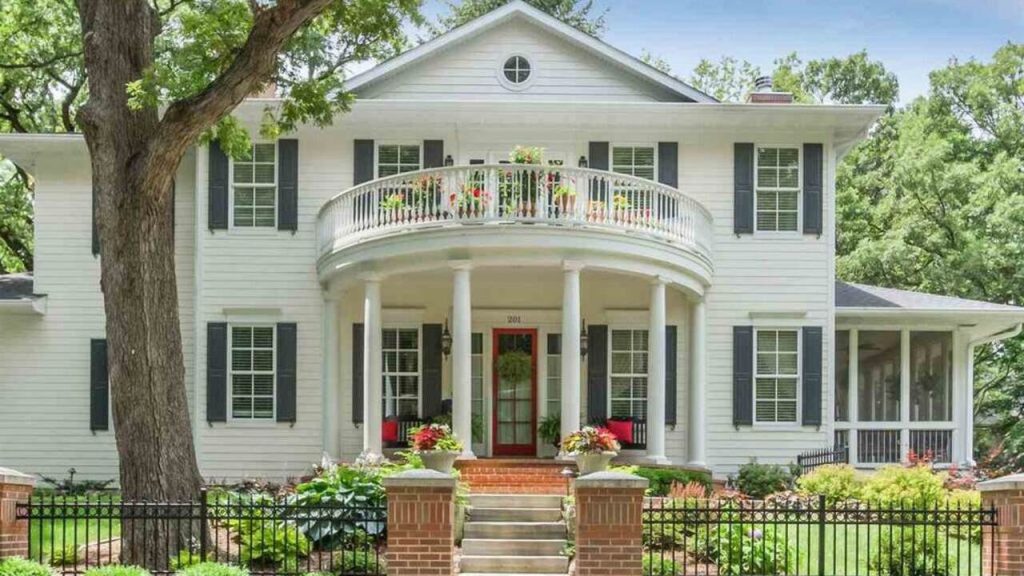 This super expensive home in Iowa City's Manville Heights community has about 6,000 square feet of total area. Not only is there enough space for big families, but also for frequent guests having 5 bedrooms and baths. Larger parties can be accommodated by the spacious kitchenette, and the pleasant setting invites the celebration to spill outside.
Price: $1.5 million
7. 321 Forest Road, Davenport
This top-class house is situated in Davenport and offers stunning views of the river, a renovated kitchenette with walnut cabinetry, and built-in cinema on the whole 3rd floor. This 6,500 square foot property is ideal for gathering and partying, and it also has a billiard board, a reception hall and lots of lush green open spaces.
Price: $1.275
8. 4101 Plumwood Drive, West Des Moines
The 2,600 square foot house, which is situated in the peaceful Quail Park area, has a garage that can fit 6 cars. Moreover, it has a sizable swimming pool and a sizable terrace. The house features 4 bedrooms and 5 bathrooms and is ideal for entertaining guests or raising a family.
Price: $1 million
Check out these reliable law firms in Iowa.
9. 16555 Rolling Hills Drive, Dubuque
This 8,000-square-foot mansion is perfect for outdoor enthusiasts as it lies on more than 10 acres of green land and provides accessibility to a number of scenic trails and picturesque vistas. For those who enjoy partying, this home is ideal, and it has a private driveway and guarded entrance. Moreover, there are 4 bedrooms, 4 baths and lots of outdoor space, such as a large patio.
Price: $1 million
10. Morningside Avenue, Sioux City
The 6,600-square-foot house, which sits on 7 acres of parcel of land in Iowa's northern side, offers peaceful settings in addition to its wonderfully cozy interior. Regardless of whether you're a golf enthusiast, the view of the Whispering Creek Golf Course is beautiful and serene, which is nearby.
Price: $850,000
11. S. Main Street, Burlington
This incredible house features five bedrooms, five bathrooms and is a property with a fantastic riverfront view. It is situated in Burlington and is available for sale for less than a million. The property has a spacious and expansive kitchen ideal for preparing and entertaining big numbers of people. The house has more than 4,000 square feet of area distributed throughout 3 distinct floors.
Price: $800,000
12. 708 Foster Drive, Des Moines
This magnificent residence, which was built during the 1930s, has a classic style. Its first-level master room is really worth every penny due to its luxurious features and designs. This residence in Foster Drive has 4,650 square feet of area, a marble entrance, and is bordered by lovely landscape and a delightful community.
Price: $800,000
Iowa might not have the listing prices of states like California, Florida or Texas. However, unlike those places, the property prices in this state are also cheaper. The houses mentioned above all require you to be at least a millionaire to be able to afford them, but most of them are actually worth the price.