Most people's most valuable financial asset is their home. They provide shelter and a foundation for your future. Some houses, on the other hand, provide much more than just shelter and convenience. They provide sumptuous accommodations, extravagant décor, opulent interiors, and large garages.
However, none of these homes are inexpensive. In fact, only about one or two percent of Indiana's overall population can afford luxury residences constructed for multimillionaires and billionaires.
According to prices of listings on Zillow, these are the most expensive houses in Indiana.
1. 10285 W Youth Camp Rd, Columbus ($30 million)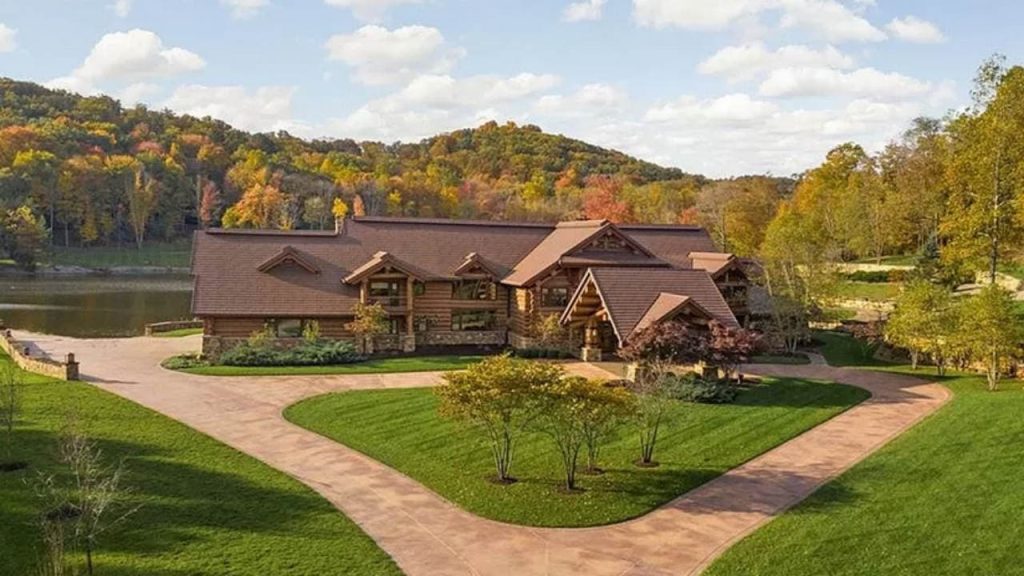 This luxury mansion in Columbus, is the most expensive house in Indiana, boasting 6 bedrooms and 11 bathrooms. Built in 2011, this huge 20,000-square-feet waterfront house has four attached garages for parking. Furthermore, the primary residence is surrounded by beautifully organized trees and gardens.
2. 2738 E Shore Dr., Culver ($16.5 million)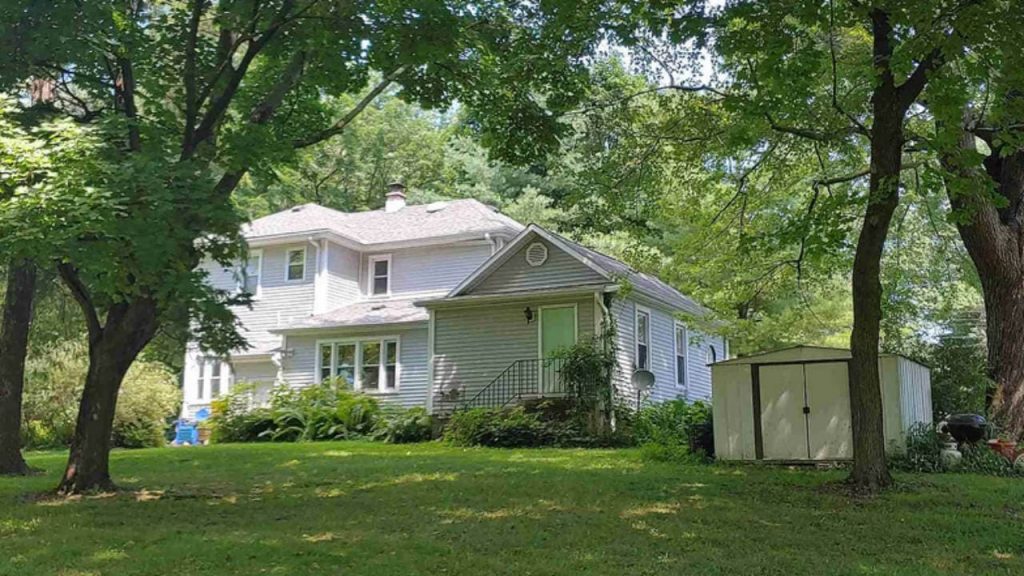 Built in 1880, this 140-year-old luxurious home in Indiana is also one of the most well-designed houses in the state. This 6,000-square-feet house consists of nine bathrooms and four bedrooms. The house has a great heating system and a cooling system as well. The whole property features one primary residence, four cabins and one cottage.
3. 9303 E 1100 N, Syracuse ($11 million)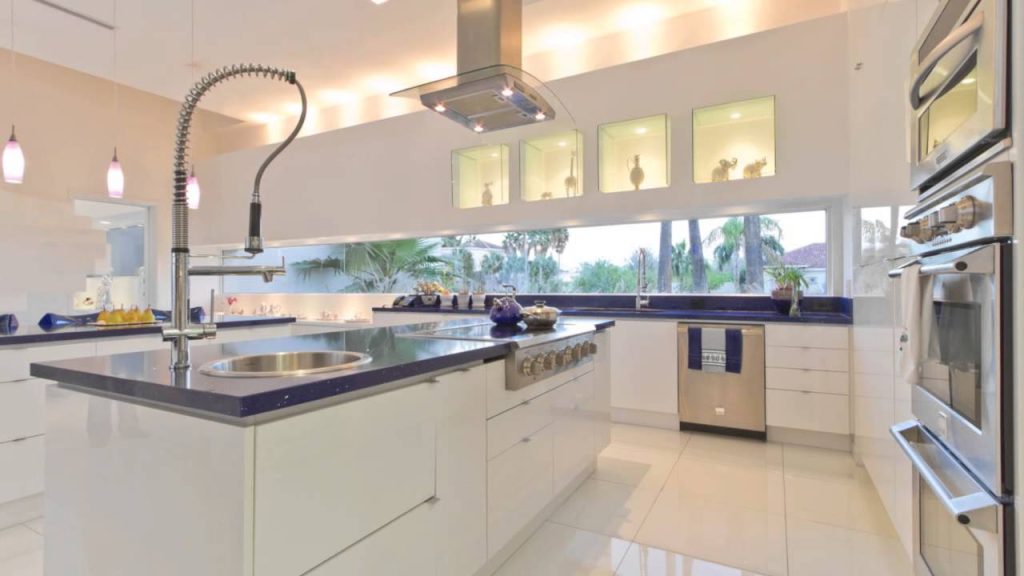 This house in Indiana offers an excellent view and a lovely lakefront setting. Listed as one of the most expensive houses in Indiana, there are 2 bathrooms and 7 bedrooms overall in this home, along with lovely garden areas.
Check out the tallest buildings in Indiana.
4. 5799 Sunset Ln, Indianapolis ($8.5 million)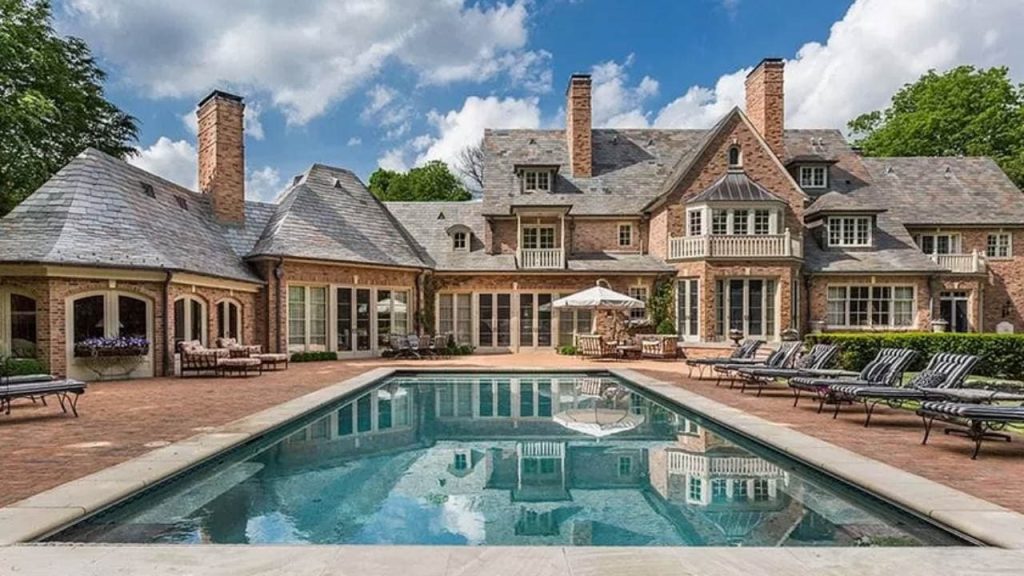 There are 6 bedrooms and 10 bathrooms in this incredible home, situated in the state capital. Alongside the luxurious interior of the house and wonderful accommodation facilities, this house also has a massive swimming pool, poolside seating arrangements and a big garage. Moreover, the house has fireplaces that date back to the 1600s, which is really fascinating.
5. 300 Boyd East Blvd, La Porte ($8.5 million)
Inside the City of LaPorte, there is a unique 217-acre property with great geographical benefits. Moreover, governmental services are easily accessible in this area. Over 180 acres of level terrain is available, offering ample room for practically any industrial operations as well.
6. 3413 S Wallick Road, Peru ($6.9 million)
This incredible house in Indiana has twice the number of bathrooms as bedrooms; it consists of 13 stunning bathrooms and 7 fancy bedrooms. Moreover, its massive garage can fit eight separate cars. This parking space is located in the guest house area that also has an auto pavilion.
These are the richest person in Indiana.
7. 1425 Castania Way, Indianapolis ($6.5 million)
There are 5 bedrooms and 7 bathrooms in this house, situated in the heart of the capital. It features a spacious floor concept and 18 separate rooms, based on the property description. The Asian-inspired design is perhaps the most appealing aspect of this house. The stunning Asian decor greets guests as soon as you enter the building.
8. 5916 N 300 W, Fremont ($5.7 million)
Despite its jaw-dropping price, the house has only four bedrooms, but is situated in a secure lakefront location. The property consists of a principal residence, a coach home with a fitness center and locker rooms, and a big guest house.
9. 9950 Spring Mill Rd, Indianapolis ($4 million)
There are 3 bathrooms and 5 bedrooms in this luxury house in Indianapolis. However, this four-million-dollar home can't match up against most houses on this in terms of accommodation. It still features a wonderful pool, a sizable terrace and a huge garage big enough to house four automobiles.
10. 3405 Lake Shore Dr., Michigan City ($4 million)
There are 7 bathrooms and 5 bedrooms in this stunning all-white-interior mansion. Additionally, there is an elevator inside the mansion as well. Another excellent addition are the steam and dry showers in this house. The walls of the house are full of awe-inspiring abstract paintings.
11. 10606 Brooks School Rd, Fishers ($3.65 million)
The private residence in Fishers features six bedrooms and seven bathrooms. The bedrooms are set up in an organized way that would appeal to most clients. Instead of being crammed together, the furnishings are nicely spaced out. The mansion also features multiple dining rooms as well.
12. 415 Springwood Dr., Carmel ($3.65 million)
This mansion comprises 7 bathrooms and 5 luxury bedrooms. The swimming pool is a perfect family-size pool, in front of the house. If you want to live in this mansion, then you must certainly enjoy stairs because there are plenty of them. Within this house, there is a cinema, a wine vault, a fitness center and much more.
13. 3650 Spring Hollow Rd, Indianapolis ($3.5 million)
Both the exterior and interior of this mansion are stunning. It features nine bathrooms and eight bedrooms, and is a 2-story residence. Situated in the state capital, Indianapolis, this house offers amazing accommodation and geographical benefits.
Buying one of these houses is something most people in Indiana don't even dream of. However, the relatively low value of homes in Indiana compared to the national average means, the luxury homes mentioned above offer more value for money than most luxury homes in most other states.