Iowa is a beautiful, peaceful Midwestern state in the United States, known for its heritage and natural beauty. However, Iowa has a proud history of industrialization and agriculture. In fact, some of the largest companies in the state are agricultural and manufacturing industries.
Iowa might not have as many globally renowned billionaires as most other states in the US, but it does have smart, crafty businessmen and investors.
So, the richest person in Iowa are listed below.
1. Harry Stine – $6.7 Billion
Harry Stine is by far the richest person in Iowa, and it's not even close. Being the owner and the founder of Stine Seed, the biggest private seed company in the world, Stine's company has been revolutionizing cultivation all across the United States. The 81-year-old is also the owner of International Oilseed Distribution company as well, making him the most renowned billionaire in Iowa.
2. Dennis Albaugh – $1.5 Billion
One of Iowa's most well-known businessmen, Dennis Albaugh, is also one of the richest people in Iowa. This business magnate founded and is the head of the chemical and fertilizer firm, Albaugh LLC, named after him. Moreover, Dennis Albaugh has one of the largest collections of Chevrolet luxury vehicles in the US and collects cars and other cars as well.
3. Daniel Joseph Houston – $36 million
The Chairman, President and CEO of Principal Financial Group, Daniel J. Houston, is one of the most renowned CEOs in Iowa, and also one of its richest residents. He is in charge of the overall management of Principal Financial Group. Prior to taking on his present position in 2015, he was appointed president and chief operations officer in 2014, highlighting his importance to this company.
Check out these incredible golf resorts in Iowa.
4. Steve Lacy – $35 million
Steve Lacy is a former executive of a major media organization from the United States. Between 2009 and 2019, Lacy worked as the executive chairman of the publicly-traded company. The company is an Iowa-based publisher, broadcaster, and social media company called Meredith Corporation.
5. Matt Strawn – $14 million
Matt Strawn was born in a family of farmers in a small town in Iowa. His rise to fame and wealth has been nothing short of a fairy tale. Strawn majored in journalism, political science and mass communication under his BA degree from the University of Iowa and received his JD degree from Columbus School of Law. Matt Strawn is only the third-ever CEO of Iowa Lottery in its 30-plus years of existence.
6. Tim Yaggi – Undisclosed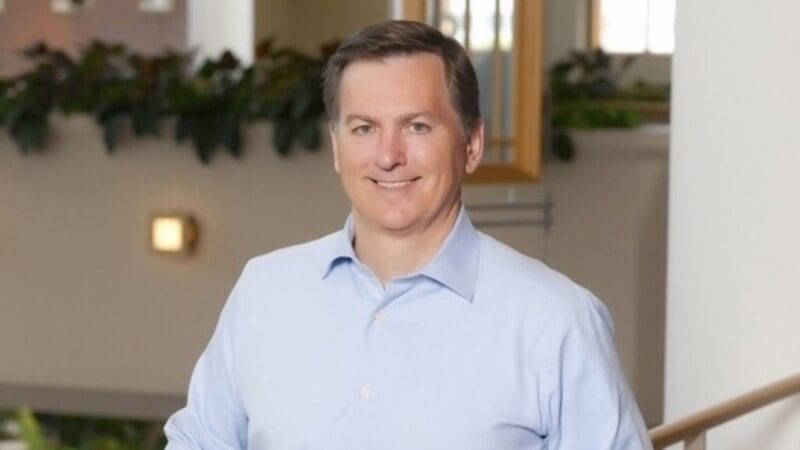 Tim Yaggi was selected to serve on the Board of Directors and was also named the president and chief executive officer of Pella Corporation. Yaggi previously worked for Tempur Sealy International as its COO and Acting President and CEO as well. He oversaw the expansion and smooth merger of the recently purchased Sealy Corporation.
Check out these reliable law firms in Iowa.
7. Randy Edeker – Undisclosed
From 2012, Randy Edeker has served as chairman and CEO of Hy-Vee, one of the biggest supermarket companies in the Midwest. From 2012 until 2021, Edeker served as the president as well. He is a 40-year veteran in this company, and started working here during the 1980s as a part-time employee. Randy Edeker rose swiftly through the rankings at Hy-Vee, serving at locations all throughout the Midwest.
8. Chuck Grassley – $5 million
Chuck Grassley is the senior senator from Iowa and serves as the vice president pro tempore of the United States Senate at the present time. His initial foray into politics was spent in the House of Representatives, where he served for a total of eight years until being elected to the Senate in the year 1980. As of the 3rd of January 2019, Chuck is the most senior senator of the Republican party and is currently the third person in line to become president.
9. Joey Jordson – $5 million
Joey Jordison is the stage name given to multi-instrumentalist, songwriter, and record producer Nathan Jonas Jordison, who is best known as Joey Jordison in the United States. The American heavy metal band Slipknot, in which he plays the drums, is largely responsible for bringing him to public attention. In addition to this, he is well-known in the American Horror Punk community for his work as the guitarist for the band Murderdolls. In 1995, not long after the formation of Slipknot, he became a member of the band.
10. Bruce Rastetter – Undisclosed
Heartland Pork Enterprises is the result of Bruce Rastetter's consolidation of his pork, infrastructure and food management operations. In the early 2000s, he founded Hawkeye Energy Holdings, which is currently among the biggest pure-play ethanol manufacturers in the country. Rastetter has also contributed over $1.5 million to Republican political leaders.
11. Pete Brownell – Undisclosed
Business tycoon Peter Royce Brownell is from the state of Iowa, where he serves as the chairman of an Iowa-based company called Brownells. It is a retailer of ammunition, equipment and accessories for firearms that is situated in Grinnell. Additionally, Brownell serves as CEO for 2nd Adventure Group, the parent company of Brownell, and is also a well-documented philanthropist.
12. Frank Chiodo – Undisclosed
A well-known political figure from the United States, Frank J. Chiodo is from a small town in Iowa. Born in Iowa's state capital, Des Moines, he graduated from Grandview College. Frank Chiodo is an entrepreneur, business tycoon and a politician. He represented Iowa as part of the Democratic Party in the House from 1997 until 2005.
13. Shawn Johnson – Undisclosed
She was victorious at the Olympic Games in 2008 in the competitions for floor exercise, team all-around, balance beam, and all-around. In 2009, Shawn was crowned champion of Dancing with the Stars Season 8. Johnson's final place in the competition was fourth overall, with a second place result on the floor and a first place finish on the balancing beam.
Shawn did not make the national team when she was younger because her coach did not submit a video of her playing to the person in charge of selecting players for the national team. However, in 2005, her coach did submit a video of her playing to the person in charge of selecting players for the national team.
Iowa's agriculture industry has a massive impact on its economy which can be seen by noticing the fact that Iowa's richest two people are both founders of agricultural companies. Especially, Harry Stine, who has gained a worldwide reputation due to his company's revolutionary service and is Iowa's richest person by a good distance.