Numerous luxurious estates may be found tucked away in the state of Colorado's mountains and canyons, and the state's picture-perfect nature provides residents of luxury homes with breathtaking vistas.
There are mansions worth a million dollars or more hidden among the glistening lakes of Vail and all around the Bridal Veil Falls in Telluride. Many celebrities and billionaires own these mansions.
Below is a list of the top most expensive homes in Colorado.
1. 10080 Castle Creek Road, Aspen – $80 Million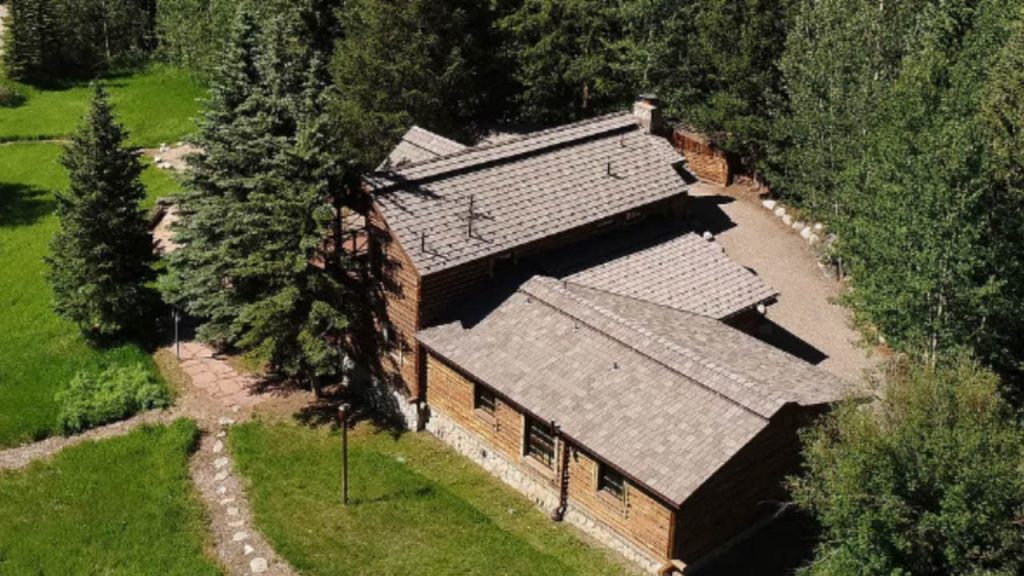 Also referred to as Elk Mountain Lodge, Bill Koch is the owner of this property, which spans 83 acres and includes four individual houses. The main home is 15,000 square feet and features 8 bedrooms, a dining room with seating for 20, and a kitchen that is of professional standard and features 2 islands.
The big room has the rustic charm of a typical ski lodge thanks to the towering granite fireplaces and antler chandeliers. The space also includes enormous windows that provide a stunning panorama of the surrounding mountains.
Moreover, the cabin, which is 2,917 square feet and consists of 4 bedrooms and 4 bathrooms, is housed in a separate structure that has a 2,351 square feet sports court.
2. 1000 Watson Divide Road, Snowmass – $60 Million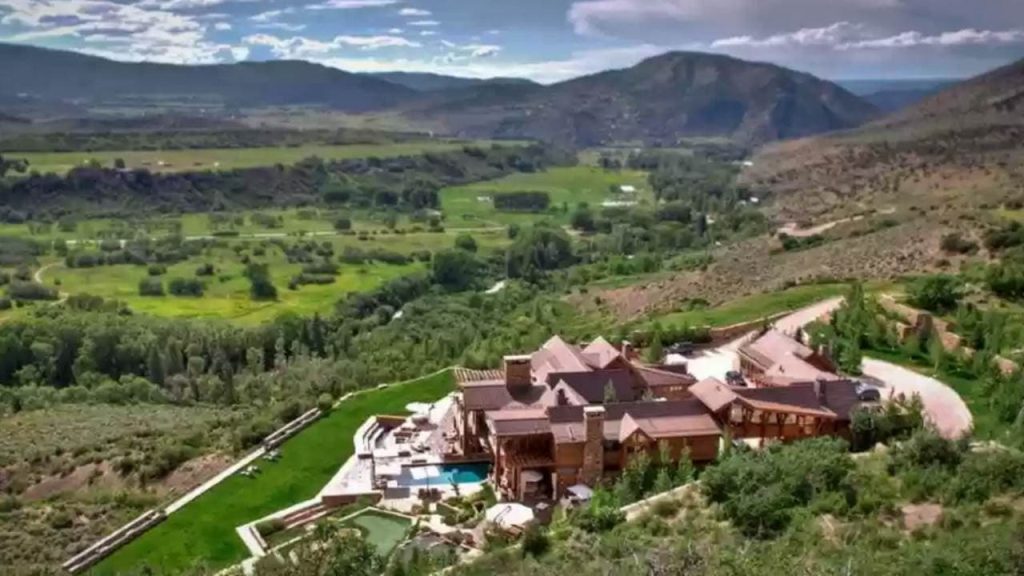 Known as the Four Peaks Ranch, it is a mansion that spans 18,000 square feet and features 7 bedrooms, 6 bathrooms, and 15 miles of hiking paths throughout its 876 acres of land. The property features an indoor/outdoor pool with a planetarium-style ceiling covering the interior section of the pool, in addition to a private beach with a waterfall that falls into three distinct bathing ponds.
Moreover, there are two outdoor kitchens that are fully equipped, a pizza oven made of brick, two outdoor fires, and four fire pits. There is also a movie theater as well as a tepee that is fully equipped and has gas heating.
3. 115 Francisco Way, Telluride – $59 Million
Tom Cruise is the proud owner of the third most expensive property in the state of Colorado. The 10,000 square feet property, which stands on 300 acres, features private pathways and controlled access to the adjacent National Forest, and looks out over the region's peaks that are 14,000 feet high.
The primary residence features a total of 4 bedrooms, 6 bathrooms, and a fitness area. In addition, there is a guesthouse on the property that is 1,600 square feet in size and contains three bedrooms as well as three complete bathrooms.
You might also be interested to know about the richest person in Colorado.
4. 41 Popcorn Lane, Aspen – $50 Million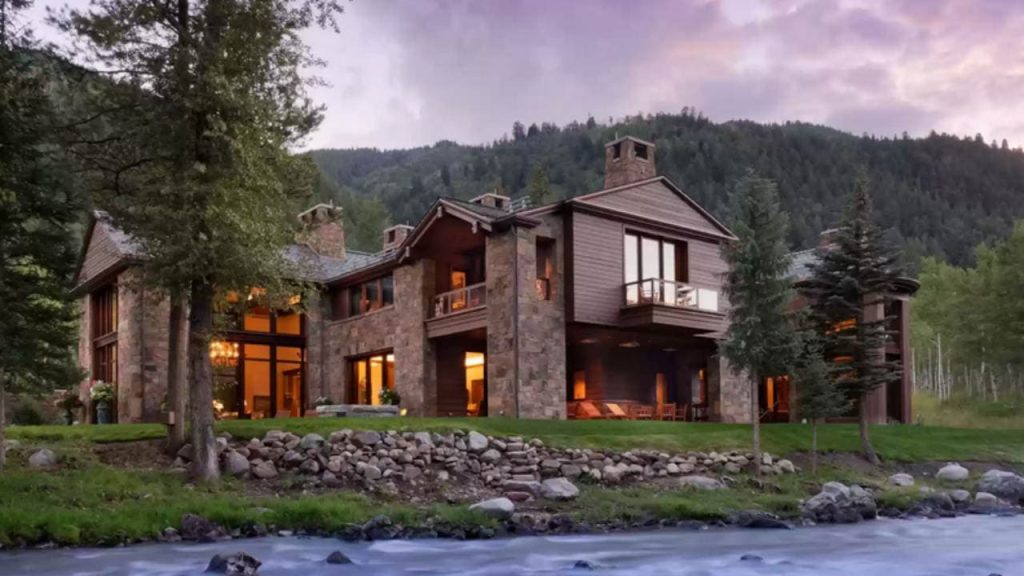 This three-building estate is situated along the Roaring Fork River on 10.5 acres, and it features more than 17,000 square feet of heated living area between its three structures. The main home is 13,000 square feet and features five bedrooms, a cinema room, a chef's kitchen, and a butler's pantry with a walk-in wine cabinet.
A few of the interior design highlights include floor-to-ceiling windows, countertops made of blue bahia granite, and flooring made of reclaimed Belgian black stone. Moreover, the inside is furnished with exquisite antiques, all of which are included in the purchase price. There is also a caretaker's home that only has one bedroom and a guest house that has two bedrooms.
5. 3448 Woody Creek Road, Snowmass – $50 Million
There are ten house plots located on Circle R Ranch's 244 acres of land, which are located near to the National Forest. The property has six single-family residences designed in a rustic style, with a total floor area of 22,165 square feet.
There are agricultural buildings, barns, and storage facilities located on the premises. Among the amenities, there is a swimming pool, a playground, and tennis courts. In addition, there is a private tree farm as well as hay fields that have been irrigated. Because the ranch is classified as agricultural land, it is eligible for large tax breaks.
6. 200 Sabin Drive, Aspen – $49.5 Million
The Summit House rests at the top of Red Mountain and features an 18,000 square feet main house with 7 bedrooms and 11 baths. A private apartment is available for staff and a separate 4,150 square feet building with a deck is also situated next to the main house.
Here, expansive floor-to-ceiling windows provide fabulous views of the Rocky Mountains. Moreover, an adult playroom, clubroom, formal dining room, upper lounge and pool offer both casual and formal spaces for entertainment.
Learn more about the law firms in Colorado.
7. 2800 West Buttermilk Road, Aspen – $49 million
Also known as Mopani Estates, it is situated on Buttermilk Mountain and has a total area of 45 acres. The primary residence of Mopani Estates spans 13,500 square feet.
The property has 8 bedrooms and 11 bathrooms, as well as a wine cellar, stone worktops imported from Italy, chandeliers created just for the residence, and a pivoting glass entrance door that is 10 feet tall.
8. 343 Willoughby Way, Aspen – $42.5 Million
This home is designed in a contemporary style and features 9,600 square feet of living area. Additionally, there are 6 bathrooms, 5 bedrooms, and a three-car garage.
A few of the facilities that are provided include a gourmet kitchen, a wine cellar with 2,000 bottles, numerous fireplaces, a fitness center, a steam room, and a cinema room. There is also a wall made of glass that pulls away, revealing an outside patio complete with a fire pit, a hot tub, and a pool.
9. 109 Willoughby Way, Aspen – $39.7 Million
This mansion has a total living space of 11,437 square feet and contains a total of 8 bathrooms and 6 bedrooms. It is surrounded by private ponds, streams, and waterfalls. The inside and outside of the residence are accented with elements made of dry-piled stone and glass.
There are many fireplaces located around the property. Via windows that go from floor to ceiling, Aspen Mountain can be seen in all its splendor. In addition, there is also a pool, a steam room, and a hot tub.
10. 851 Wilson Way, Telluride – $39.1 Million
This 35-acre home overlooks a private pond and is located in the middle of rolling meadows as well as peaks that are above 14,000 feet in elevation.
The residence features luxurious components such as Italian marble, blue stone, and granite, and it has a total of 9 bathrooms and 6 bedrooms. Moreover, a fitness center, an indoor and outdoor spa, a hair salon, a theater, and fire rings can also be found here.
11. 1195 Via La Favorita, Vail, CO – $29.5 million
This nearly 13,000 square foot Italian-style villa, which is known as "II Podere," is situated on 230 acres of property and offers views in all directions of the Vail Valley. In addition to the main house, which features seven bedrooms and eight bathrooms, there is also a guest cottage on the property that features one bedroom and one bathroom.
12. 301 Lake Avenue, Aspen, CO – $28.75 million
In spite of the fact that this home is brand new, the photographs that are currently accessible do not do it credit. Brick, steel, and wood were all used in the building process of the 9,527 square foot home that was erected. On the interior, there are a total of five bedrooms, six bathrooms, and a massive great area measuring 43 square feet by 43 square feet that is excellent for hosting gatherings.
13. 107 Rockledge Rd., Vail, CO – $28 million
This 11,509 square foot home was constructed in 2007 and was recognized as Mountain Living's Home of the Year in 2010. It is situated on a little more than a half acre of property. The house has seven bedrooms, eight full bathrooms, and two half bathrooms in addition to its magnificent glass entry hall that is 42 feet high and offers exquisite views of the surrounding woodlands. In total, the mansion has ten bathrooms.
The state of Colorado is one of the most desirable places to live because of its picture-perfect landscape, abundance of world-class ski resorts, and vibrant cultural scene. Along with the beautiful scenery in Colorado's luxury residences, other facilities like ski-in/ski-out access, golf courses, and movie theaters can also be enjoyed, which makes it worth the money.