The state of Illinois is known for more than just its gutbomb pizza and salad-topped hot dogs when it comes to its signature foods. It is also a culinary expedition waiting to be explored, replete with Polish, Latino, Italian, and Pakistani cuisine, all thanks to the diverse people.
So, now is the time to dig in and learn about the signature and most popular food in Illinois.
1. Chicago-Style Deep Dish Pizza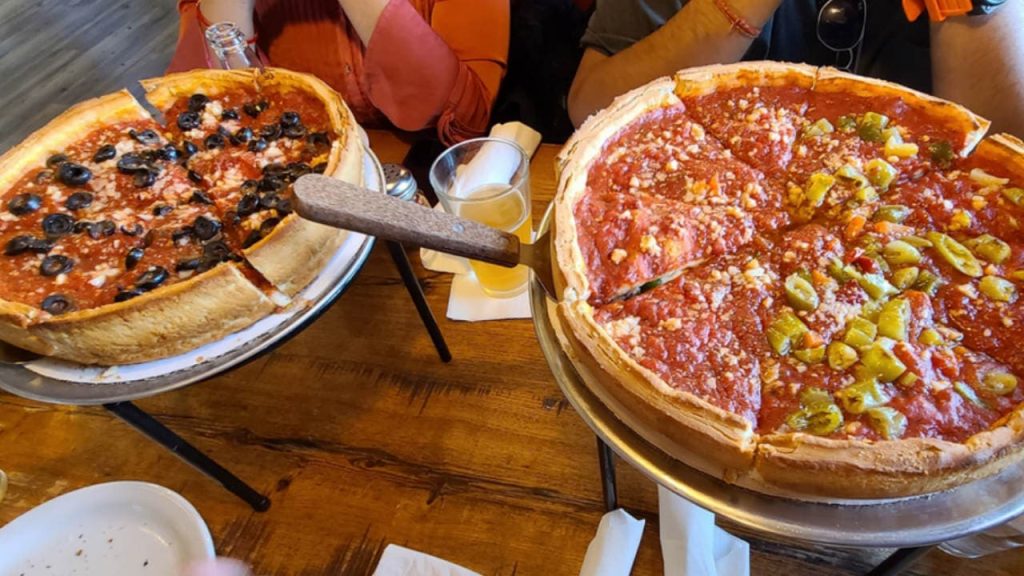 This special dish should be recognized as one of the most popular and special dishes in Illinois. And it has even a history actually!
Immigrants from Naples moved to the United States in the late 19th and early 20th centuries in quest of economic opportunity. It wasn't long until their offspring, Ike Sewell and Ric Riccardo, launched Pizzeria Uno in Chicago, providing a novel style of pizza with a deeper dish, inverted layers of cheese, meat, and tomatoes, and a crunchy crust.
Chicago-style deep dish pizza has evolved from the food of newcomers to become a symbol of the city's history and identity. Its worldwide fame is attested by the existence of an annual holiday dedicated to deep dish pizza on April 5, National Deep Dish Pizza Day.
2. Bacon-Wrapped Chorizo-Stuffed Dates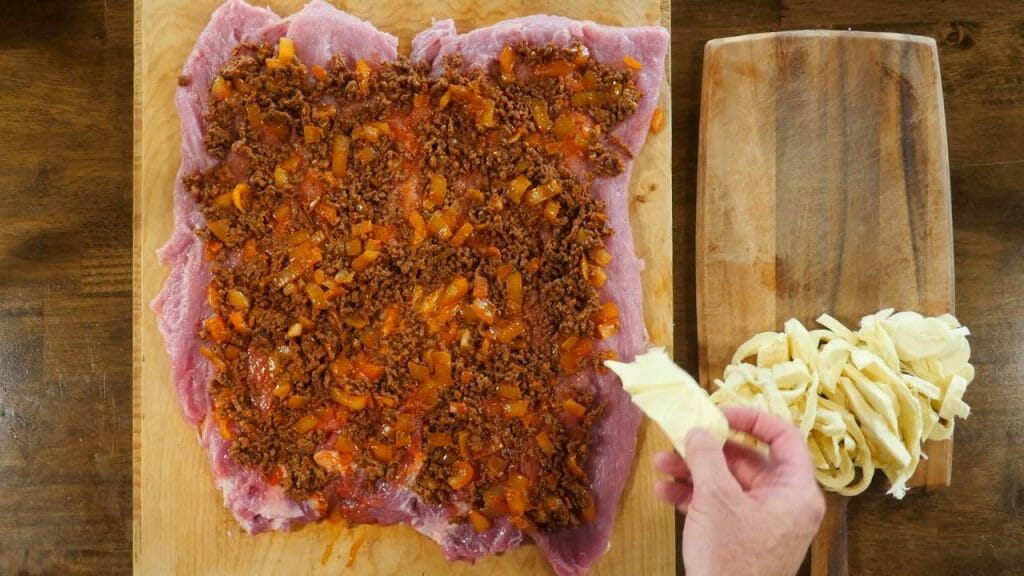 Chicago has a dynamic food culture, with thousands of eateries and a constantly evolving reputation. Every day, hundreds of new meals are added to menus all across the world. Bacon-wrapped dates are a staple at Avec and are among the restaurant's most recognizable offerings, alongside deep-dish pizza and hot dogs.
The famous Devil's on Horseback gets a Mediterranean twist by adding chorizo to the sweet, caramelized fruit. Dates are traditionally served dry on a toothpick, but here they swim in a piquillo-pepper tomato sauce that has diners swooning.
3. Italian Beef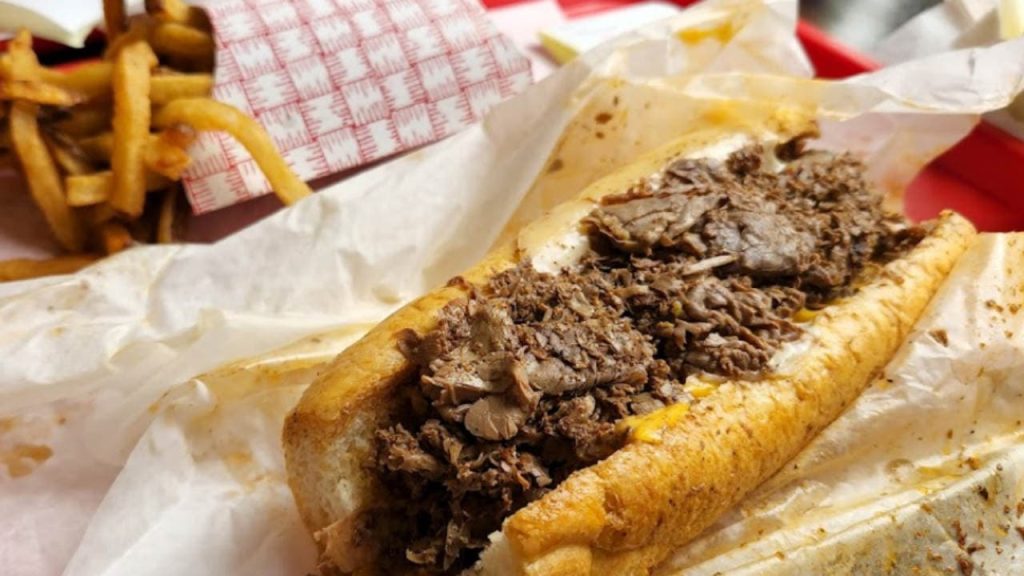 A classic Chicagoan sandwich, the Italian beef is made with thin slices of roast beef that have been seasoned and layered on a dense and chewy Italian-style bread, then topped with either pickled giardiniera relish or roasted green bell peppers. A common practice is to dip the sandwich in jus, either at one end, both ends, or all over.
Cheese, either mozzarella or cheddar, may be added to the sandwich as well. The creation of the Italian beef sandwich has been the subject of at least three competing mythologies. It is commonly believed that Al Ferreri, of Al's Beef restaurant fame, and his family came up with the idea during the outset of World War II.
You might also want try visiting these beautiful dairy farms in Illinois.
4. The Original Maid-Rite Sandwich
Despite the fact that Fred Angell established the first Maid-Rite in Muscatine, Iowa, in 1926, generations of Illinoisans have made a point of stopping at a Maid-Rite on their journey to the quad cities or the historic Abe Lincoln sites in Springfield.
Many customers look for the "original" Maid-Rite, which is the fluffy bun stuffed with spicy ground beef. The rich beefiness of the Maid-Rite is front and center, complemented with a sour pickle or two, and is often compared to the flavor of a sloppy joe, but the latter is typically covered in a sickly tomato-based sauce that completely obscures any trace of meat.
5. Chicago Thin Crust Pizza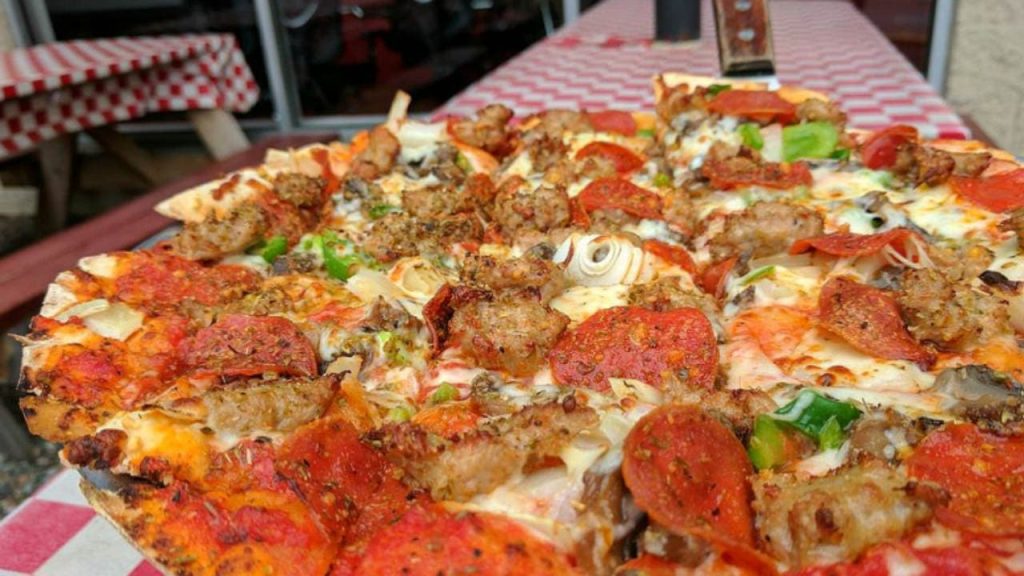 Crispy, nearly cracker-thin crust isn't the only standout ingredient on this Chicago-style pizza; the sauce is full of herbs and spices, and the mozzarella is shredded thick. You can also add things like pepperoni, Italian sausage, peppers, onions, mushrooms, black olives, bacon, prosciutto, and other vegetables to your pizza. Favored by locals, Chicago's thin crust is often sliced into squares (the so-called box cut, tavern-style, or party cut).
6. Apple Fritter
It's likely that when you think of apple fritters, you picture bite-sized pieces of dough that have been glazed and dried, with perhaps one apple chunk sprinkled inside. The Old Fashioned Donuts version is deep-fried, so as you pull it apart, it crumbles into wet gossamer threads and reveals chopped, cinnamon-coated pieces of apple. Also, it's size can provide for a family of four.
Make sure to also check out the best farmer markets in Illinois.
7. Maxwell Street Polish
Famous Chicago street cuisine, the Maxwell Street Polish sandwich, is reported to have been invented in 1943 by Macedonian immigrant Jimmy Stefanovic, who maintained a hot dog stand in the area now known as Jim's Original on Maxwell Street.
Polish sausage is grilled or fried, then piled on a bun with grilled onions, yellow mustard, and (optionally) pickled green sport peppers. The Maxwell Street Polish is a must-have at any Chicago hot dog stand.
8. Grand Champion Baby Back Ribs
Mike Mills and the Apple City Barbecue crew dominated the Memphis in May World Championship Barbecue Cooking Contest in the 1990s, taking home four world titles and three grand world titles.
Mills subsequently began to expand his business interests into the restaurant industry, opening locations in Las Vegas, Illinois, and New York. Mills' champion slab of baby backs, dusted with Magic Dust and slow-smoked over apple and cherry woods for six hours, is served in the original restaurant in Murphysboro, Illinois.
9. Cemita Atomica
The cemita is a type of Mexican sandwich that is often only found in Puebla. Owner Tony Anteliz of Cemitas Puebla had a craving for these sandwiches while living in Chicago and traveling to his ancestral home in Mexico. So he set out to recreate them in Illinois.
The fried, breaded Milanese-style pork, roast pork, and ham in a crusty, sesame-seeded bun from his in-house bakery has made him a local legend. Meats are topped with a Mexican cheese similar to mozzarella, chipotle pineapple sauce, avocado, and papalo, a spicy citrus herb produced by Anteliz's family, when it's in season.
10. The Horseshoe
Chef Joe Schweska of the Leland Hotel in 1920 popularized the Horseshoe as a drunk-food dare by placing two thick slices of bread on a sizzle plate (the anvil), topping them with a thick slice of horseshoe-shaped ham and French fries (the nails), and then dousing the whole thing in a white sharp-cheddar sauce reminiscent of Welsh rarebit.
Now, you can have one at pretty much any decent eatery in Springfield, Illinois; however, the ingredients usually include nuclear yellow cheese, frozen fries, and a wide selection of meats including corned beef, ground beef, Italian sausage, bacon, or steak. Hash browns can replace the fries in the breakfast version.
11. Prairie Plates
When it comes to iconic food, Illinois is more than gut-bomb pizza and salad-topped hot dogs. Thanks to a diverse population, it's also a culinary odyssey waiting to be discovered, rife with Polish, Latino, Italian and Pakistani-inspired fare. So dig in and discover the iconic dishes of Illinois.
If you are currently on vacation in Illinois or have plans to go there soon, be sure to include eating these famous foods in your checklist.