Food represents the culture, history, local specialties, art and more. In Indiana, it might be hard to pin down which are the exact foods that are authentically representing the food scene of the state. But there are a few foods which are very popular in restaurants and homes. These dishes are not only delicious, they also present the humble state.
For knowing more about the Hoosiers flavors, read this list of the most popular foods in Indiana.
1. Biscuits and Gravy
Biscuits and Gravy is a dish that features Indiana's traditional variety in food. Split and topped with delicious sausage gravy, the fresh baked biscuits create a fantastic dish.
Originally it was served in the Oasis Diner in 1954, and later it was restored and reopened in 2014. Biscuits loaded with the gravy pile include home fries, two eggs, some fried bacon and cheese.
2. Coney Dog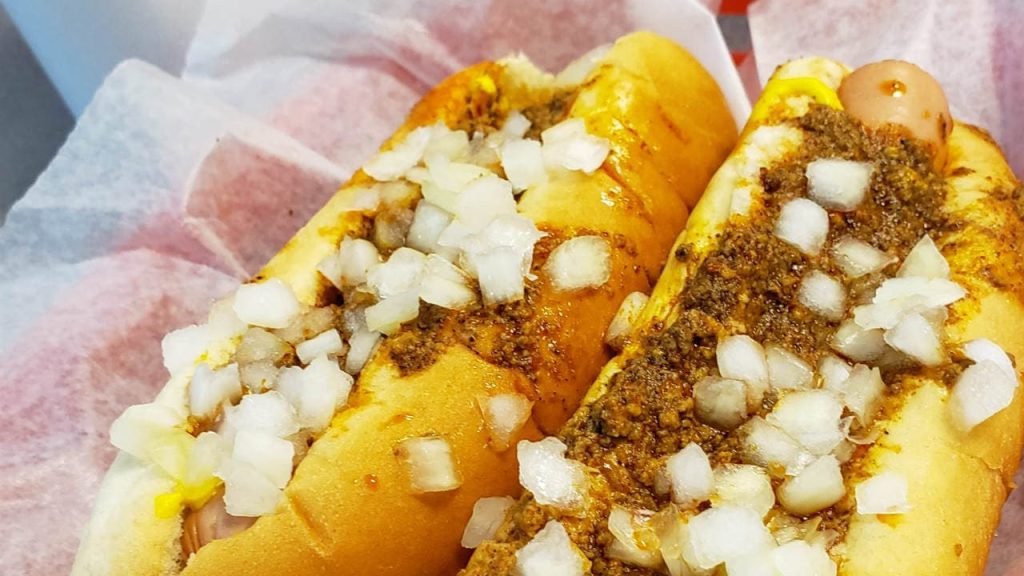 Right in Fort Wayne's Famous Coney Island, Coney Dog became a part of the culinary heritage of the city. The family which started serving Coney Dogs has been operating for over a century. The hot dogs are topped with a variety of sauces according to the choice of the customer. Onions and mustard uplift the taste and a bottle of coke is the perfect match with the hot dogs.
3. Breaded Pork Tenderloin Sandwich
Almost every resident of Indiana knows that Breaded Pork Tenderloin Sandwich is one of the most popular food items in the state. Consisted with deep-fried pork tenderloin inside a bun along with onion, tomato and lettuce makes this scrumptious sandwich. Once you take a bite, you will lose track of time. It is best to add french fries and coleslaw to enhance the taste.
These are the best dairy farms in Indiana.
4. Popcorn
Indiana is one of the top popcorn producers in the country. So with its number of companies, popcorn has become a popular food. In the popcorn production business, the companies create a lot of creative flavors.
One of the favorite ones in Indiana is the Just Pop In brand which is a gourmet popcorn. This local favorite has a variety of flavors including pizza, cookies, local beer and more.
5. Roast Beef Manhattan
Roast Beef Manhattan is a dish originated in the 1940s at a downtown Indianapolis deli. According to locals, this item is a mouthwatering dish that none can resist.
Roasted beef sandwich on white bread that is served with a scoop of mashed potatoes in the middle is cut diagonally. Lastly, the sandwich is covered with gravy and surely your appetite will be satisfied.
6. Shrimp Cocktail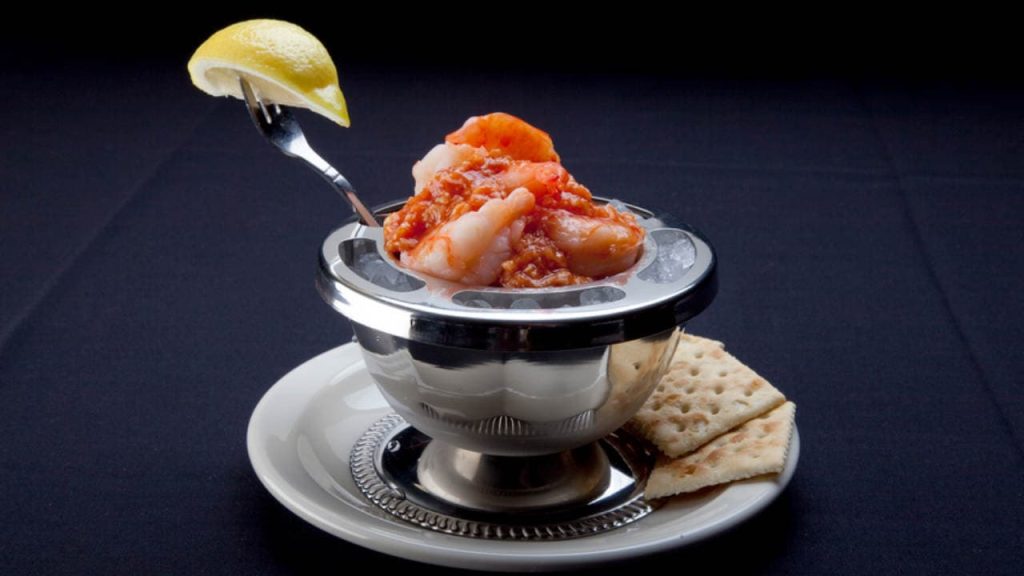 Shrimp Cocktail is one of the most popular items served at St. Elmo Steak House. This restaurant is also one of the most well known restaurants in Indianapolis.
They serve the shrimp as one of the demanding appetizers. Since 1902, this restaurant has gained a lot of popularity because of this dish. Many celebrities have also added pictures with this dish which is a shrimp served with notoriously fiery cocktail sauce.
Check out these farmers markets in Indiana.
7. Sweet Corn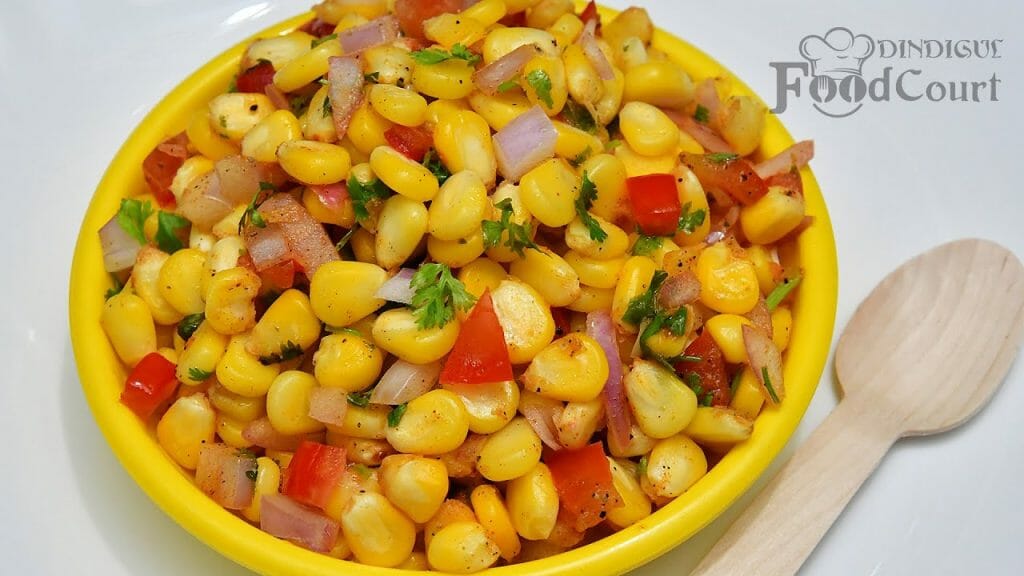 Hoosiers anxiously wait for July so that they can enjoy eating sweet corn. During summer, this tasty food arrives and has become one of the quintessential Indiana crops. The farmer markets buzz with the demand for sweet corn. Many dishes are prepared with sweet corn like sweet corn soup, gravy and more. Circle City Soups serves My Dad's Sweet Corn Chowder, which is one of the favorite dishes for the locals.
8. Sugar Cream Pie
From the German and Dutch immigrants, Sugar Cream Pie arrived back in the 1800s in Indiana. The recipe includes flour, sugar, vanilla, cream and nutmeg to make this delicious pie.
Presently, almost all the restaurants in the state add this pie to their menu because of its popularity. Wick's Pies in Winchester makes over 750,000 pies annually which are distributed throughout the state. If you visit Zionsville, then for a luscious version of the pie you can try at My Sugar Pie.
9. Fried Bologna Sandwich
Fried Bologna Sandwich is a homey sandwich which has become a part of the local cuisine. It is an item of late night diners and lunches for children. This classic sandwich is made with sliced pan fried deli bologna served between white bread. Many celebrities and native Indiana people love and promote the sandwich when they visit other states.
10. Persimmon Pudding
Persimmon pudding is a mouthwatering dessert which tastes like a moist cake. This pudding is squishy and made with the pulp of wild persimmons.
Also, a popular item in Japanese cuisine, this pudding can be found ready-made in supermarkets. During the dinners and festivals, hosts include the Persimmon pudding as it is such a popular dessert of the state.
11. Breaded Pork Tenderloin Sandwich
This sandwich is the perfect combination of savory and sweet, with a crispy exterior and a juicy, tender interior.
The pork tenderloin is coated in a breading made from breadcrumbs and cornmeal, giving it a satisfying crunch with every bite. 
Even if you did not grow up in Indiana, you can enjoy the essence of delicious foods of this state. So when you visit Indiana, don't forget to try out any or all of the listed most popular foods in Indiana and get the exquisite tastes that you will definitely love.