The history of amusement parks began a century ago when people started to have much more leisure time due to the Industrial Revolution. In today's world amusement park to us means Disney World and Disneyland. However, the tradition began one hundred years before Disneyland was established in 1955.
In this list, we are going to explore some very old amusement parks which are still running and includes their original rides. These amusement parks mainly run in the summer through early fall. For certain American people, summer vacation is all about amusement parks. Let's enjoy some 19th-century original amusement parks which paved the way for gravity-defying and high-tech rides of today's parks.
List of Oldest Amusement Parks in the US
1. Lake Compounce, Connecticut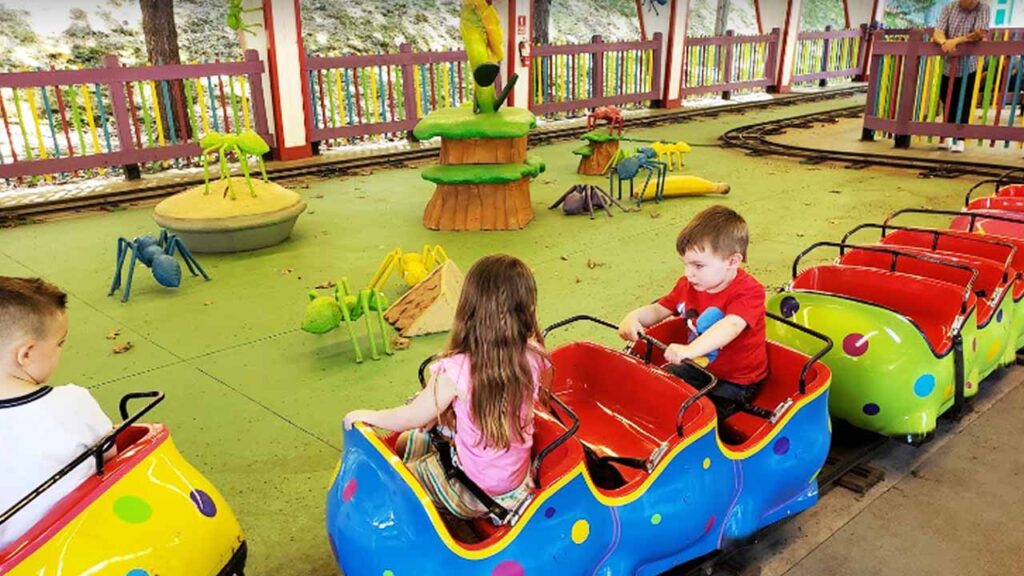 Back in 1846, Gad Norton opened a public picnic park on the family lakeshore in Bristle Connecticut. It is the first oldest amusement work in the US. Lake Compunce then offered as a picnic spot, swimming and boating. Later amphitheatre for concerts, the carousel was also added to the park. The carousel is still operational. The amusement park changed its owner many times. In 1987 it was owned by the Joseph Entertainment that are more concern to hold concert than family amusements.
The park has 55 attractions including 13 roller coasters. It is the home of Boulder Dash known as the world's No. 1 wooden coaster. The park is open from May to December as a seasonal park.Kenny Wood Entertainment acquired Lake Compounce in 1996 and focus to return it as a family amusement and thrill rides. The last known owner of this park is Parques Reunidos who acquired the park in 2007. Even though the owner changes several times, the park still goes by its original name after 170 years.
Six Flags New England, Massachusetts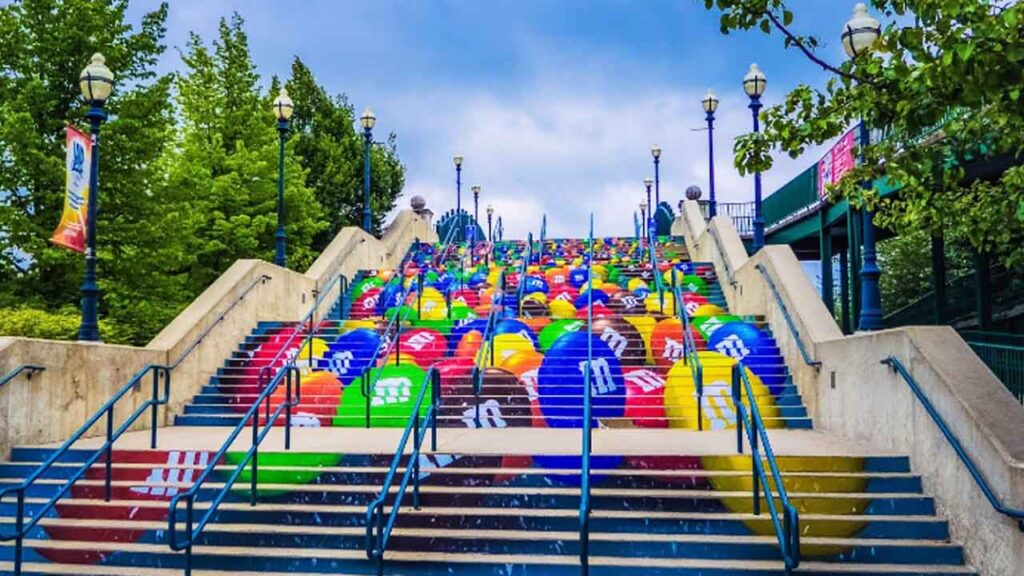 Six Flag New England was known as Gallup's Grove. Then it was changed to Riverside Park after the rides were added. The park was named Six Flags New England after its current owner, Premier Parks acquired the Six Flags chain in 2000.
In 1912, The Giant Dip roller coaster was added as a ride. The Illinois Carousel is still operated right at the entrance of the amusement park since 1909. It has 63 rides and 12 roller coasters. As a seasonal park, it is opened from April to late December. Though it is the third oldest amusement park in the US it was closed in 1933 after the financial ruin of the Wall Street Crash in 1929.
Amusement parks mainly work as a way of recreation place in our busy lives. Children and teenagers still love to go there during their summer vacation. After a cold winter; summer always brings back the festive look in the air along with extreme rides in the amusement parks.
3. CEDAR POINT, OHIO
On the banks of Lake Erie, the Cedar Point amusement park in Sandusky, Ohio first opened its doors in 1870 as a beer garden, bathhouse, and dance hall. Prior to the construction of a causeway in the 1950s, visitors would arrive at the resort via riverboat ferry. In 1892, the Switchback Railway became the world's first roller coaster once it was constructed.
4. Idlewild and Soak Zone, Pennsylvania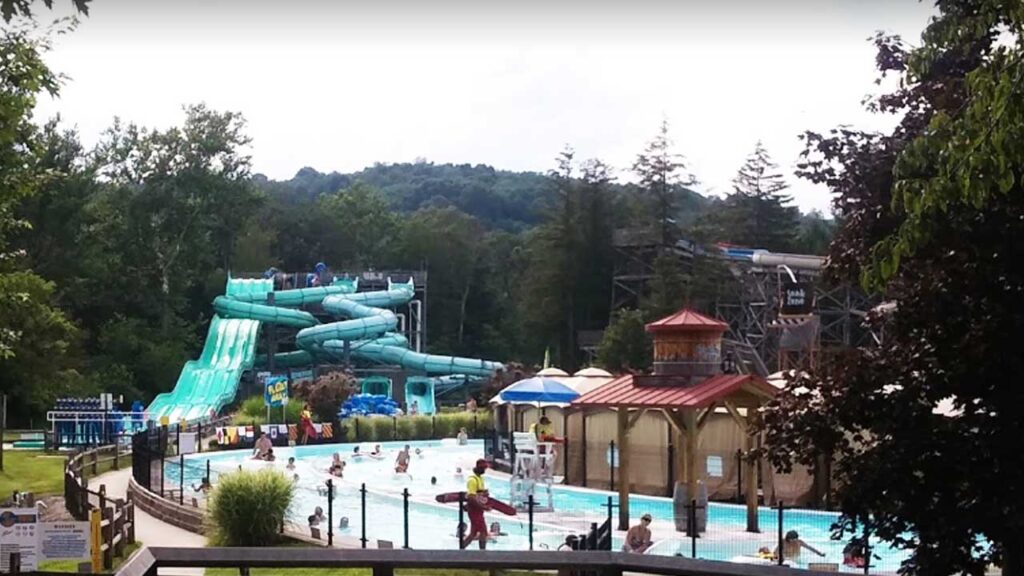 In 1878, Idlewild and Soak Zone was opened as the fourth oldest amusement park in the US. Since 2010 it is awarded Golden Ticket Award for becoming the best children's park every year. This popular park has not seen any new rides since 1930.
It is a seasonal park like other oldest amusement parks in the US and opened from May to October. It has 40 rides and only 2 roller Coasters. The park originally had a campground, a large hall, picnic tables, and an artificial lake was built for boating under the agreement between landowner William Darlington and Judge Thomas Mellon, owner of the Ligonier Valley Railroad. Later the ride was added as a family amusement park.
5. Seabreeze Amusement Park, New York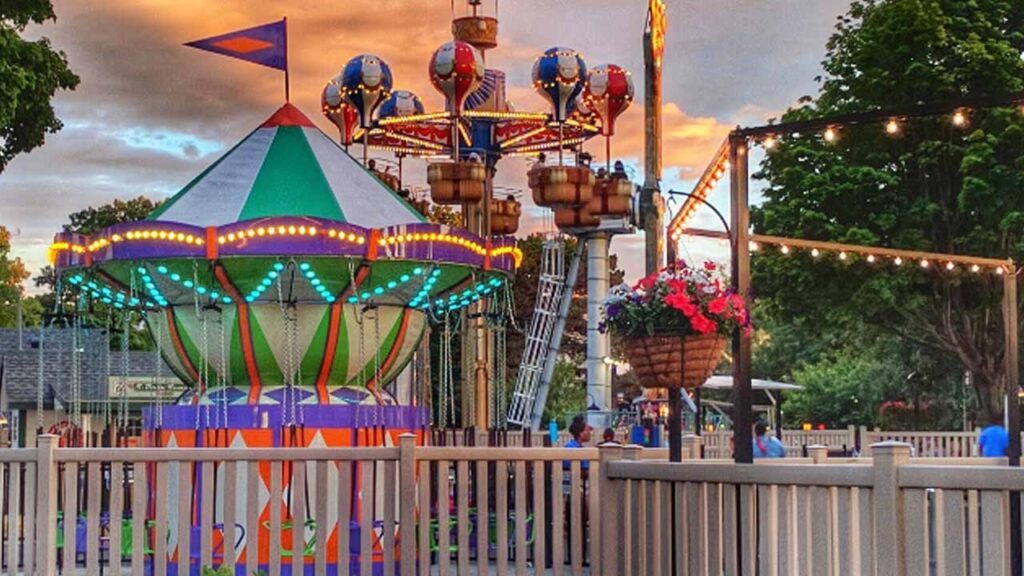 Initially created as a recreational park in 1879, Seabreeze Amusement Park is the fifth oldest amusement park in the US. The first carousel was added as part of the park's ride back in 1900. The park was expanded and the iconic Jack Rabbit Coaster was added which is still operational. The park has 35 rides including four roller coasters. In recent years the park is upgraded and now it has a Hydro Racer waterslide Complex and a Whirlwind spinning coaster. The park is opened from May to September. The Long family descendants are still running the park since 1900.
6. Dorney Park Wildwater Kingdom, Pennsylvania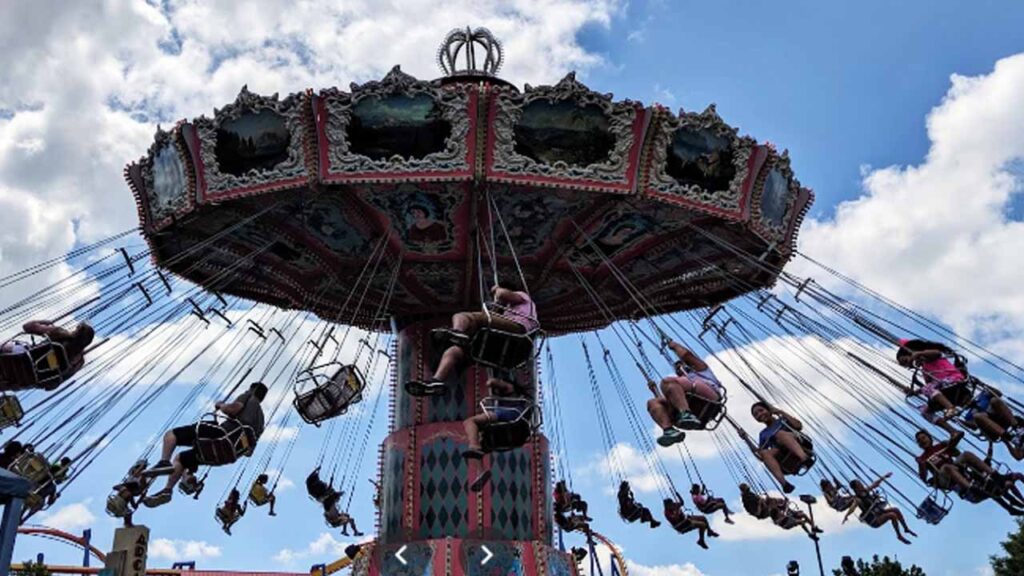 Officially, in 1884 Dorney Park Wildwater Kingdom was established. However, the original owner Solomon Dorney opened a fish hatchery later which works as a public attraction. He even opened a petting zoo and added rides, game, refreshment stands, a hotel along a restaurant. to officially opened it as Dorney's Trout Ponds and Summer Resort.
The park is opened from May to October and has 47 rides including 7 roller coasters. Thunderhawk is one of the oldest roller coasters in the world which is resided in this very amusement park.
7. Coney Island, Ohio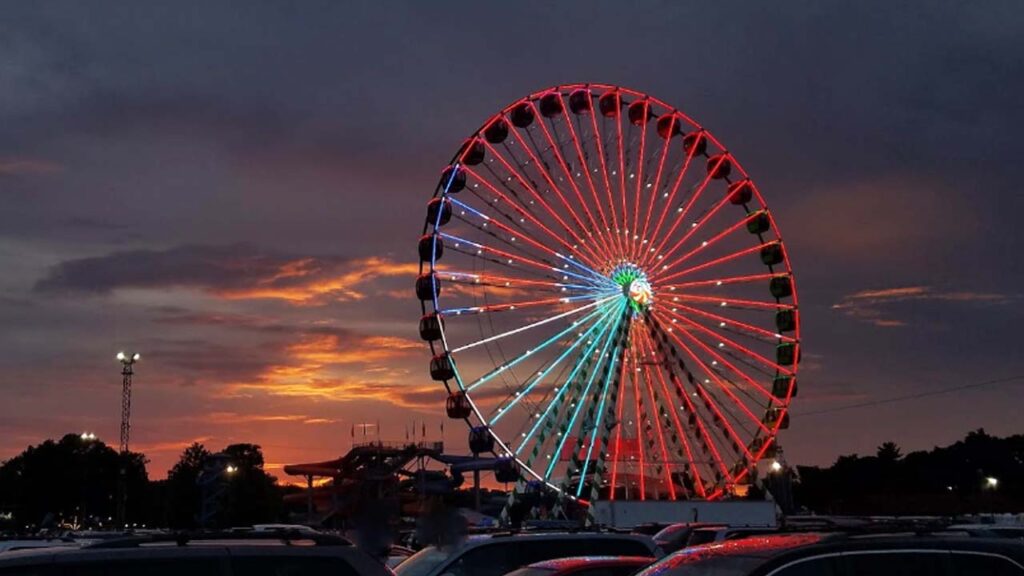 Opened in 1886 Ohio, Coney Island is the seventh oldest amusement park in the US. It had a long name which was shortened to Coney Island. New attractions as well as Lake Como was built in 1893. Later in 1911, Coney Island had its first roller coaster as well as other attractions. It has 24 rides but only one roller coaster. However, the park used to have many roller coasters yet now it has only one named the Python.
It remained open from May to October as a seasonal amusement park.
8. Lagoon, Utah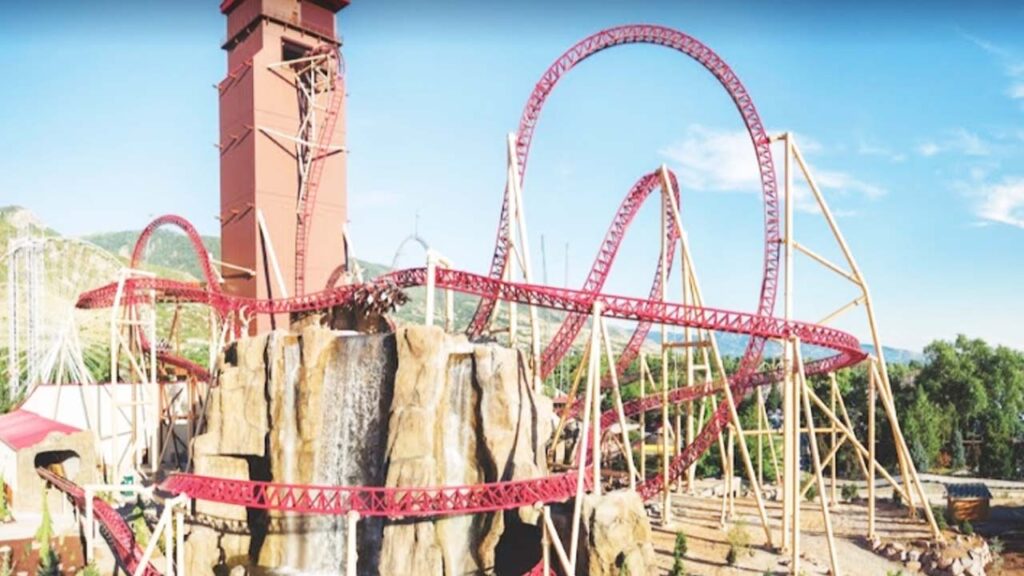 Opened in 1886, Lagoon is the eighth oldest amusement park in the US. As it was located on the Great Salt Lake's shore it was called Lake Park.
It has 53 attractions including 10 unique roller coasters. The recent addition is the Cannibal which is a 63.4 meters tower along with a 114 degree inverted dive – speeded up to 70 mph. It added more attraction in the later years after it was burned down in 1953. It is opened from late March to October.
9. Arnold's Park, Iowa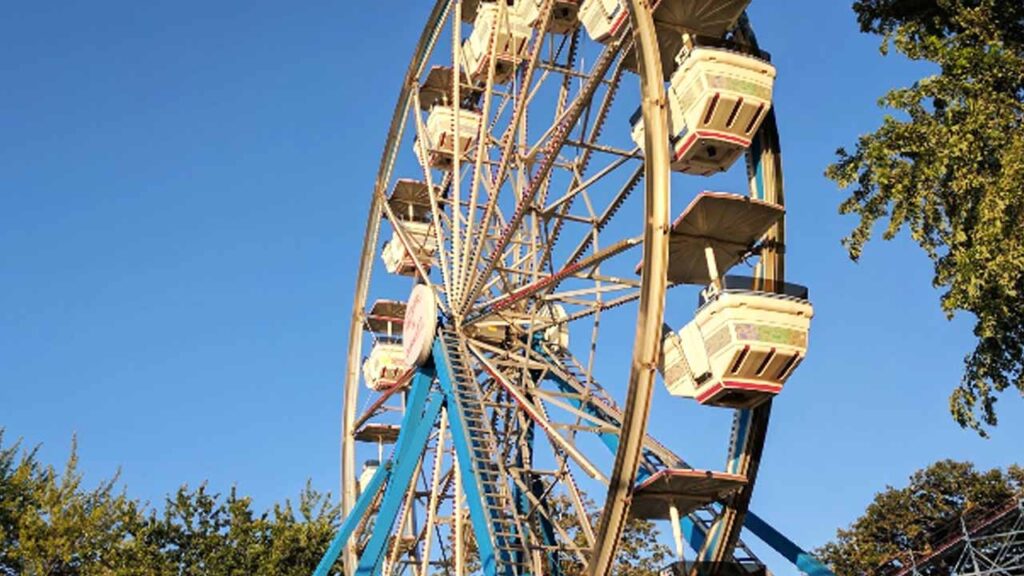 Arnolds Park is the ninth oldest amusement park in the US which started its journey with a wooden 60-foot toboggan style waterslide in the West Lake Okobaji's south shore. The Owner Wesley Arnold established it in 1889. Later he built a hotel and many more rides until he died in 1905.
The park has 30 plus rides and a museum named Maritime Museum which has some rare artifacts about Great Lakes in Iowa. It stays open from May to September.
The park was briefly closed in 1988 and later purchased by a group of investors. Again in 1999, it was saved from being closed again by raising $7.25 million.
10. Conneaut Lake Park, Pennsylvania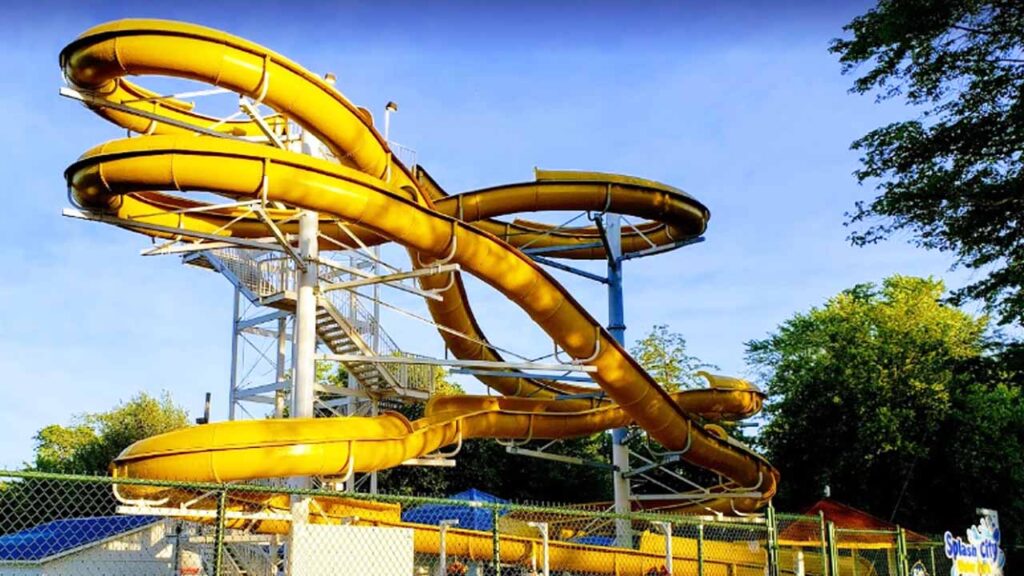 Opened in 1892, Conneaut Lake Park is the last oldest amusement park on our list which was opened as an Exposition Park. Although the park is being operational for 126 years, it doesn't lose its 19th century's charm. The very first ride added in the park was a carousel and later the park had a "3-way Figure 8-toboggan Slide" roller coaster. The park also contains a hotel that retains a wing from the original one. The park has 27 rides including 3 roller coasters. It remains open from May to October.
11. LAKEMONT PARK, PENNSYLVANIA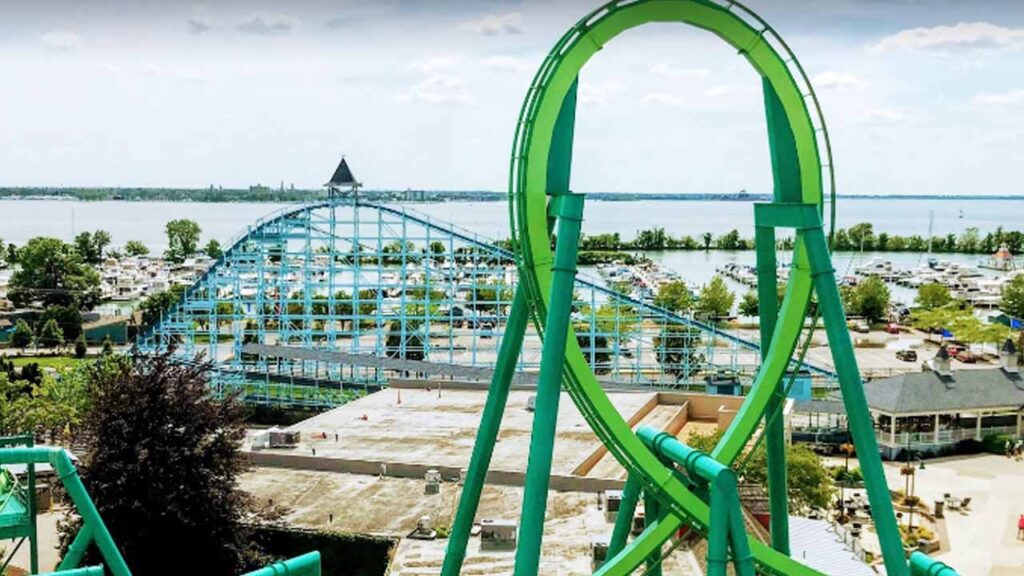 LAKEMONT PARK has 18 different impressive roller coasters. It is also known for its variety of family-friendly rides and a waterpark. The amusement park has 6 different types of roller coaster that are taller than 61 meters. The Switchback Railway was the very first roller coaster opened in 1892 that reached the top speed of 10mph. In 2018, Cedar point opened the fastest, longest, speediest, tallest, and steepest hybrid rollercoaster – Steel Vengeance which still now one of its kind.
The park has 71 rides including 18 roller coasters. It is opened from May – October.
Looking for more similar articles? Check these out: