From Texas to California or Portland and Westcoast to South Dakota, Skateparks can be found throughout the United States. In the 21st century, one of the most popular extremes is Skateboarding. Back in 1950, young adults used to surf on wooden boards in the street. There was no skatepark! If you love skating, the largest skateparks are a haven for you. You may I want to write them down in your checklist and visited them one by one.
Here I gather the 12 largest skateparks in the US with their amazing history. Some may be new, and some are olds; however, every one of these has its epic street courses and excellent locations and facilities designed only for skaters.
Let's have a tour with me in these amazing skateparks:
1. North Houston, TX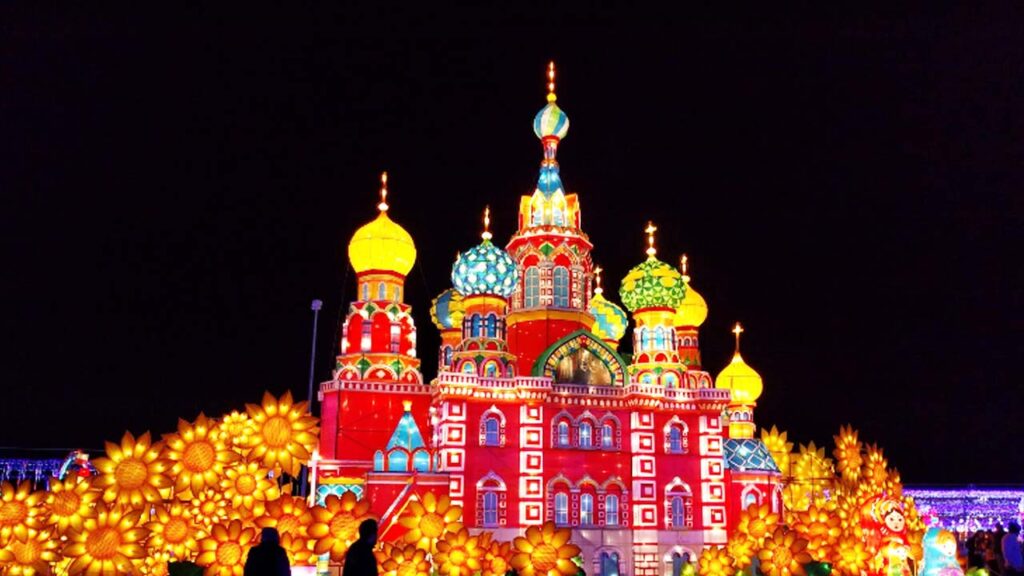 North Houston Skatepark is the largest skatepark in the US which was opened in 2014. It is a 78000 sqft—Skatepark near Spring in North Houston. With a 20 ft full pipe, 10 ft deep bowl, a 12'ft vertical lamp, and a snake run pathway, this park is designed for skaters by skaters. It also has an adjacent park to meet the needs of children who are sight and hearing impaired, autistic, or wheelchair-bound in the memory of Dylan Newman, who was a victim of child abuse. Also, it has a community centre, public art, walkways, and walking trails.
2. Lake Cunningham Regional Skatepark, CA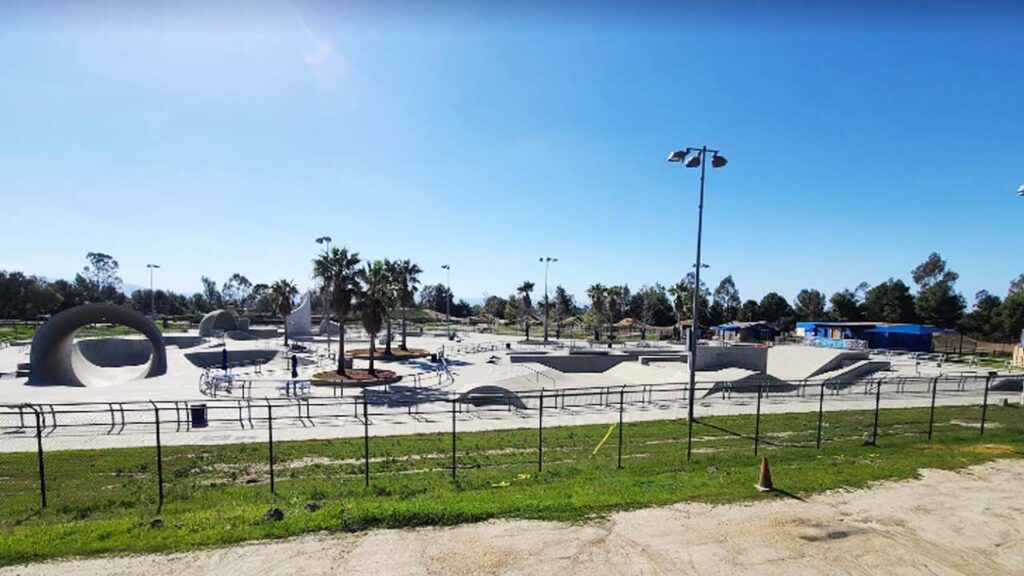 California is famous for many things. Lake Cunningham Regional Skatepark is one of them as it is featuring the tallest vert wall, the world's most giant cradle, and the largest full pipe, relaunched in 1993. It has a lighting trail around the 11 skating bowls to illuminate the park. The park operates on Wednesday, Saturday, and Thursday.
3. Craig Ranch Skatepark, NV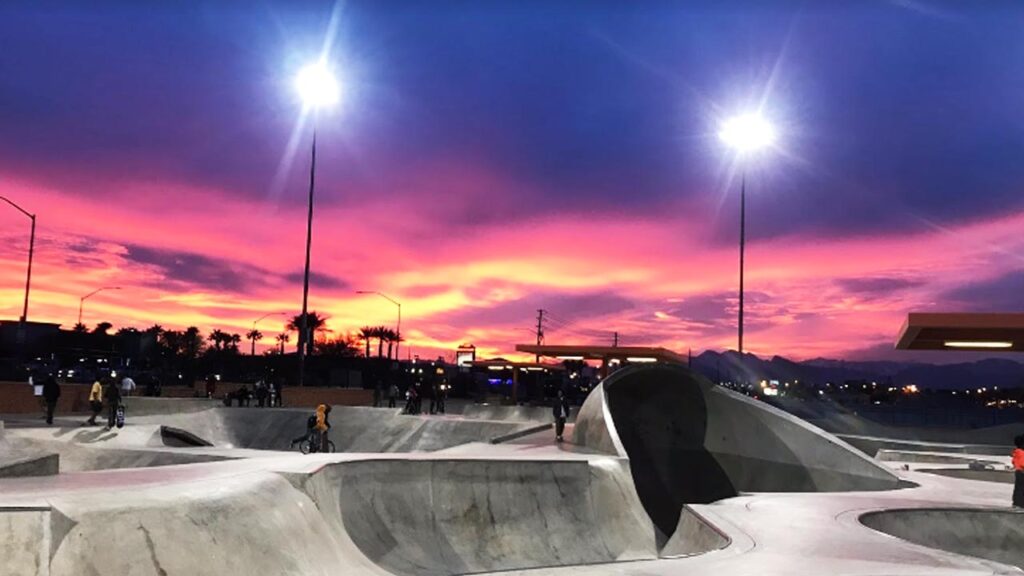 Nevada is well known for its night-life and gaming zones; however, Craig Ranch Skatepark becomes Nevada's pride after its opening in 2014. Incredibly well built concrete park is the massive size of 65000 sqft. It is the third-largest skatepark in the US. It has some unique obstacle and a diverse layout, which seems to go on and on, situated in Las Vegas!
The centrepiece of this park is bowls and transitions, as well as the well-designed street section. There is a dome of a cradle, ramps, boxes along with four huge bowls with different shapes to play on.
As a skater, you must at least once check out this vast park. The park is open from Monday to Thursday, 6.00 am to 11.00 pm.
You might also like to know about the largest planetariums in the US.
4. Etnies Skatepark, CA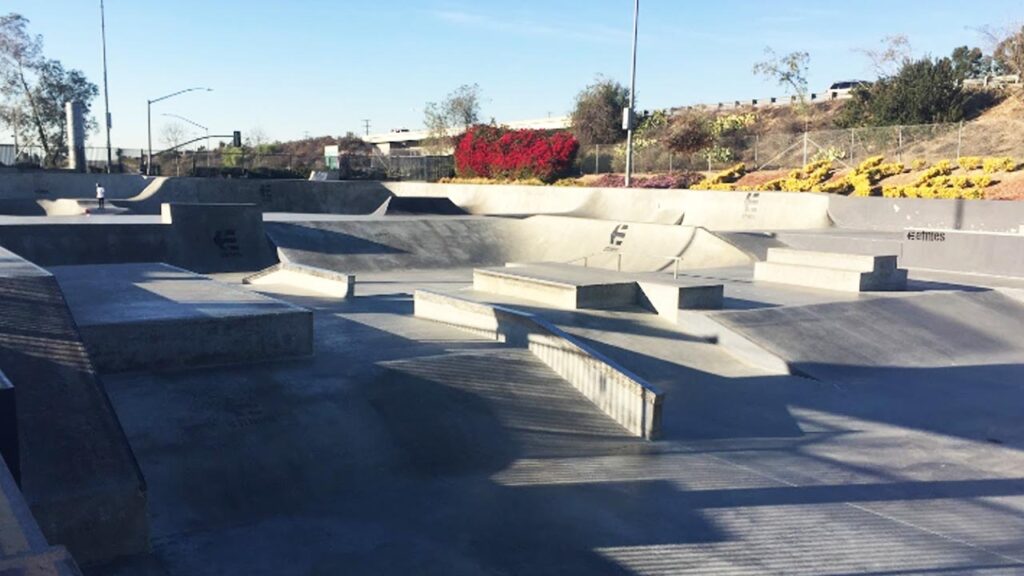 With an area of over 62000 sqft, Etnies Skatepark of Lake Forest is a public skatepark and the fourth-largest skatepark in the US. It was opened in 2003. Each year more than 60000 visitors visit the park.
Like many other parks, it has Bowls, ramps, ledges and accessible streets.
The skatepark is operated strictly by City Lake Forest. The skatepark provides free identification card to its residents and $15 for non-residual individuals. This park is unique for its various events include summer camp, skateboard camps, skateboarding classes, programming, fundraising, movie screening, and film camps.
5. Denver Skatepark, CO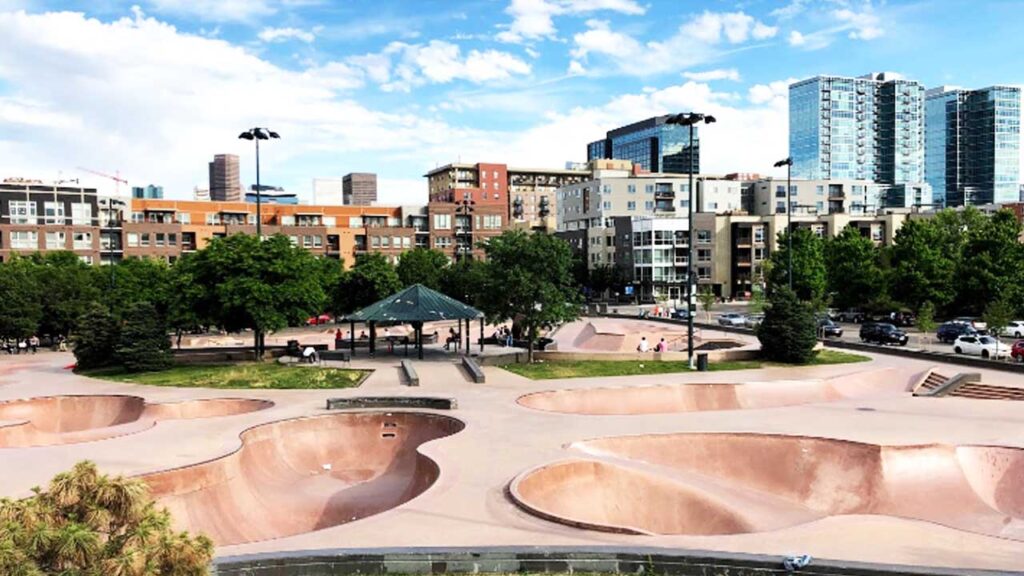 North of Downtown Denver, right on the Platte River, Denver skatepark is situated. It is the fifth-largest skatepark in the US. It is pretty famous on the west coast. Since the park has a beautiful view like a sunset over the Rocky Mountains, it is 60000 sqft which offers challenges for the players:
The entire north covers the challenging concrete bowls fit for all levels.
The south side covers the street courses with ramps, rails, stairs, and platforms.
The east side covers a second section with huge ramps surrounded by railings and ledges.
It's a free zone where you can skate however you want regardless of your style and skill level. The park is free for everyone who loves to skate and open every day from 5.00 am to 11.00 pm.
6. DC Shoes Foundation Skatepark, OH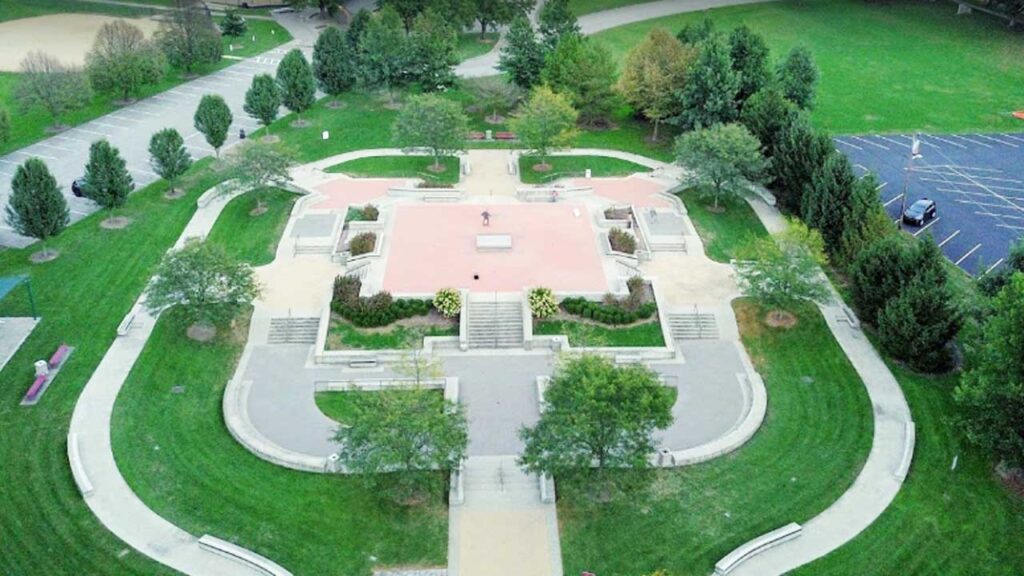 In the north-central part of the country, in Ohio state, Rob Dyrdek-DC SHoes Foundation Skatepark is situated as the sixth-largest skatepark in the US. It is the very first skate plaza founded by pro skater Rob Dyrdek with the partnership of DC-Shoes Foundation. It is a 42000 sqft multipurpose park that resembles a public square.
The park consists of a lot of ledges, benches, rails, ramps to give the aesthetic appeal to people. It is favourable for street-style skaters. The park is free, and they are no law to wear protective gears and open till dusk.
Check out these biggest ferris wheel in the US.
7. Arvada Skatepark, CO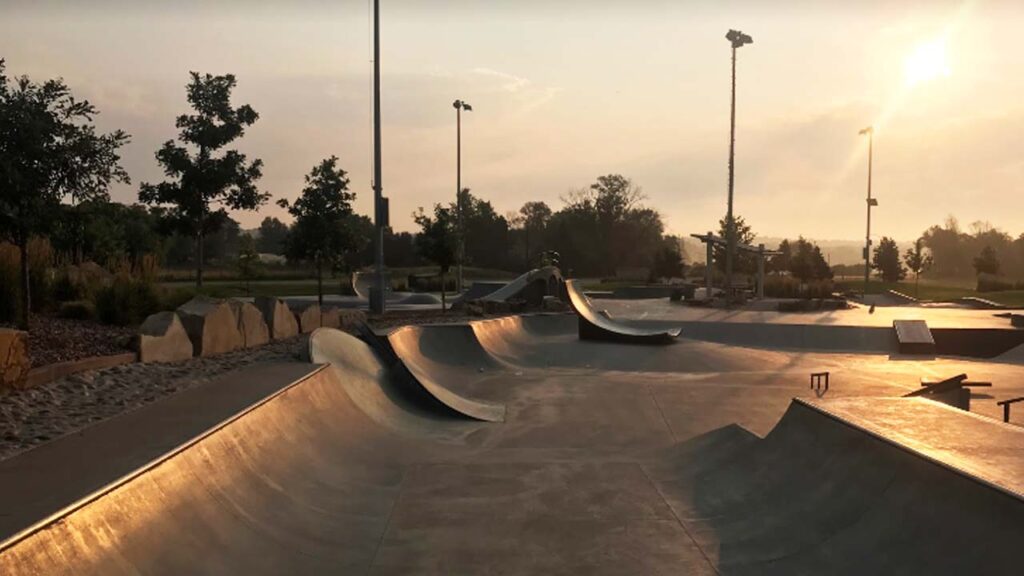 Known for its Skating events, Arvada Skatepark was built by Team Pain. It is the seventh-largest skatepark in the US, with a surface area of 40800 sqft. It was opened in 2012.
This park accommodates every level of a skater as well as the spectators viewing pleasure. The park mainly consists of one large and intermediate bowl, street obstacle, beginner area, a sizeable multi-level snake run and plaza sections with sculpture features, and many more. It's a free skating zone every day, which has become a delightful destination for all to enjoy.
8. Kirtsis Skatepark, OR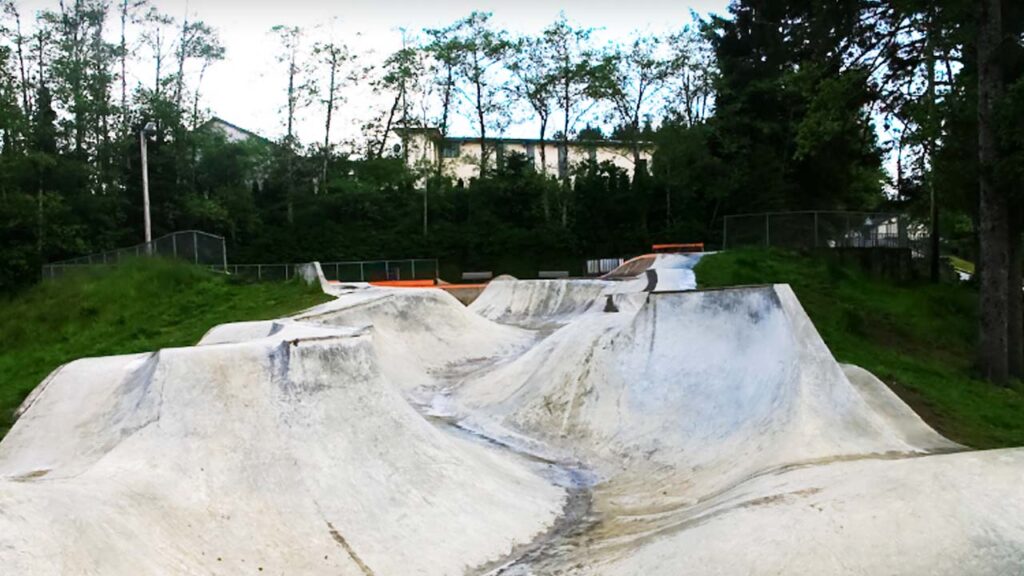 There may be few top skateparks in Oregon, but none is like Kirtsis Skatepark. Over 40000 sqft in size, it is called the "Gnarliest skatepark in America". It is the eighth-largest skatepark in the US and one of the largest in Oregon.
It is recommended to wear protective gears as there is a lot of incredible speed lines and four separate bowls, which is known for their uniqueness. The bowls have names – the Moguls, the Swimming Pool, the Snake Run, and finally the Cradle and half-pipe, which is partially covered to get protection from bad weather.
9. Vans Off The Wall Skatepark, CA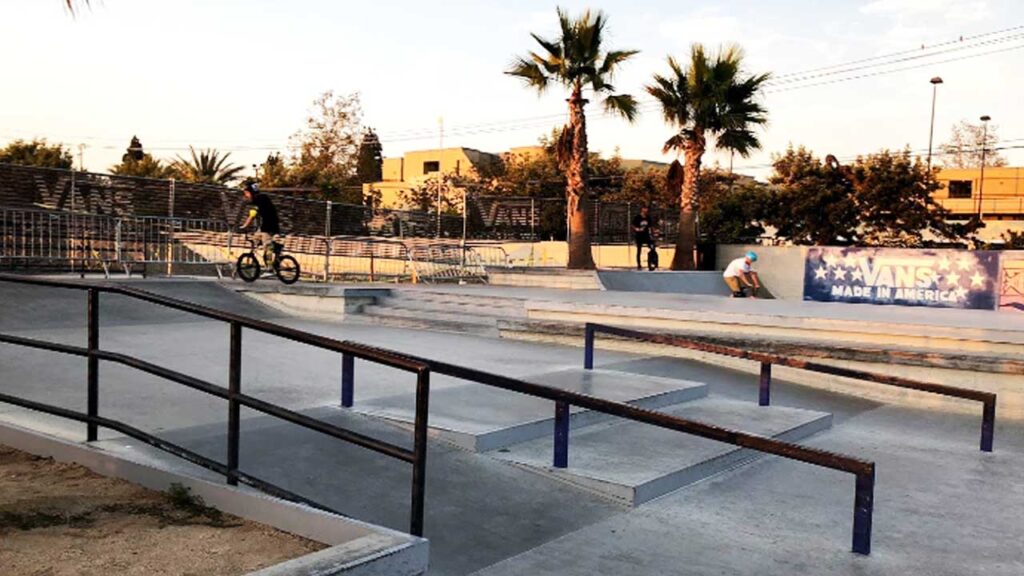 Vans Off the Wall Skatepark, which is also known as Vans Skatepark, is the ninth-largest skatepark in the US with a size of 40000 sqft. It is both an indoor and outdoor skatepark that opened in 1999.
Including a 20000 sqft indoor street course which contains obstacle like stair sets, rails, banks, ledges and manual pads, the park also has some sections for beginners to develop their skills. Height from five to nine feet and 80 ft wide mini ramp is in the indoors to hone your skills to go to the outdoor courses.
The skatepark is free for all; however, minimal protective gear is a must.
You might like to know about the best places to surf in the US.
10. Dave Armstrong Extreme Park, KY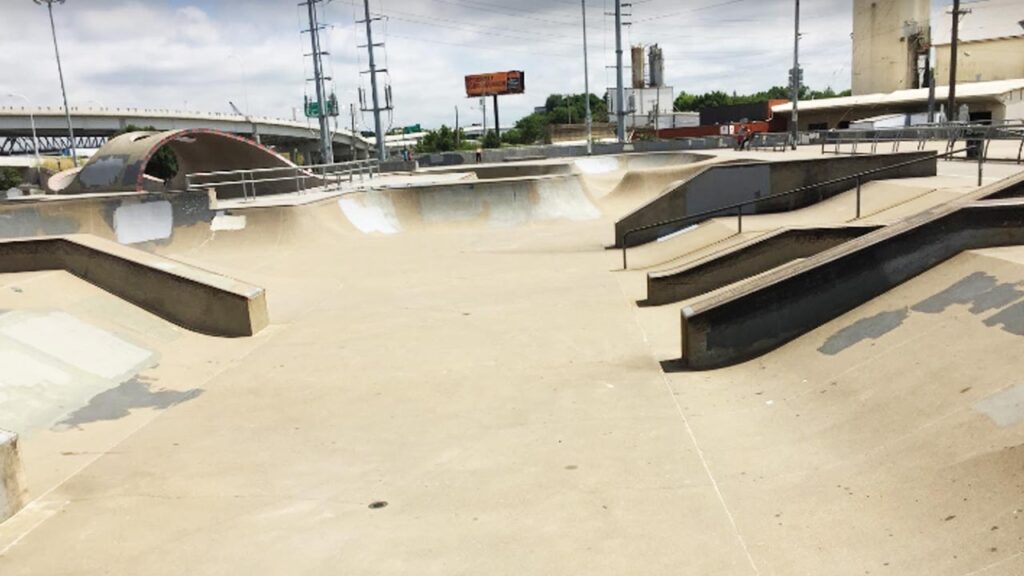 Outside downtown Louisville, Dave Armstrong Extreme Park is located. It was formerly known as Louisville Extreme. Roughly 40000 sqft in size, it is the tenth-largest skatepark in the US. After featured in Tony Hawk's gigantic skatepark tour, it gained national attention as a challenging park of all times.
Still today, it is known for its monstrous full pipe along with two 11-ft bowls, four 8-foot and 6-foot bowls, respectively, as well as a 6-foot flat bank and plenty of ledges, rails, lines and a street course.
Moreover, This park is open 24/7 and free of charges. Skate to your heart contents at any time you want.
11. Kona skatepark, FL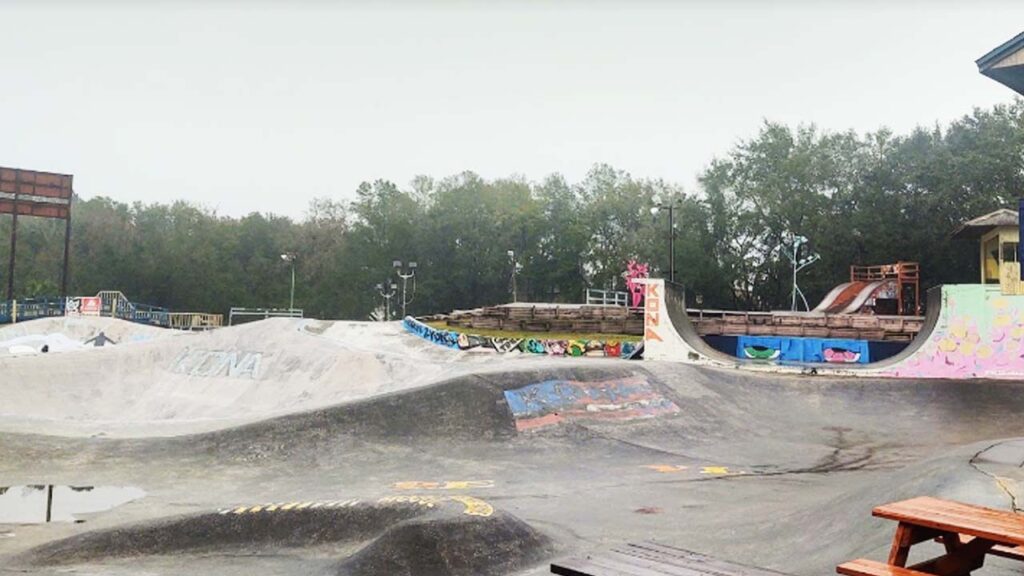 Since 1970, Kona Skatepark is the oldest private skateparks in the US still running. The park went through a lot, including bankruptcy. It is the eleventh-largest skatepark in the US with a size of 30000 sqft. The Ramos family helped it to be reopened again in 1979. It was considered a safe playground for the kids to experience their youth.
The park has featured multiple paths in snake run and also ramps and half-pipes. There is an admission fee, and the operation is limited. Also, protective gears are recommended.
12. Gabe Nesbitt Skatepark, TX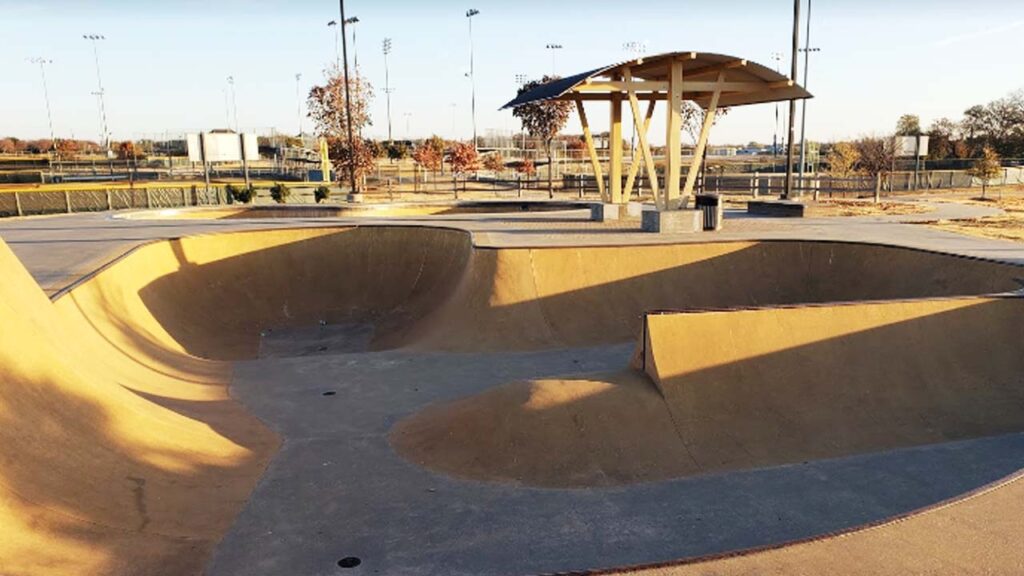 One of the largest Skatepark in the Texas region is Gabe Nesbitt Skatepark. It is the twelfth-largest skatepark with roughly 30000 sqft of surface area. With the visitation of more than 1000 skaters per week, the park provides its best environments for everyone.
The skatepark has a shade structure for the skaters to protect them from the weather, especially the summer month's scorching sun.
There is a "skateable" art structure near the entrance and pool coping, pool stairs, tile, and a replica swimming pool. The park also includes varus skate settings, including a multi-level bowl.
13. Burnside Skatepark, OR
In Portland, Oregon, in the United States, you'll find a do-it-yourself concrete skatepark known as the Burnside Skatepark. The Burnside skatepark was the first Do It Yourself project of its kind. It can be found underneath the Burnside Bridge's eastern terminus pier. Before the city of Portland agreed to allow it to function as a public skatepark, the undertaking was launched without the city's authorization.
Before all these great skateparks, skateboarders used to build structures in their backyards or underdeveloped or unclaimed vacant areas. They even organized and founded companies and made a name for themselves. Somehow, people think that only rebellious and street gangs are band together in this types of place. However opposite can be true also. If you are a sports lover, try this game. It may give you the joy and relief of some stress you were hoping for.