The United States provides a large number of scenic areas that are perfect for eloping couples to choose from. Even yet, truly dealing with everything could be a little bit of a challenge for you. When planning an elopement, there are a lot of things to think about and take into account.
So, I've compiled a list of some of the best places to Elope in the US. 
1. Rocky Mountain National Park, CO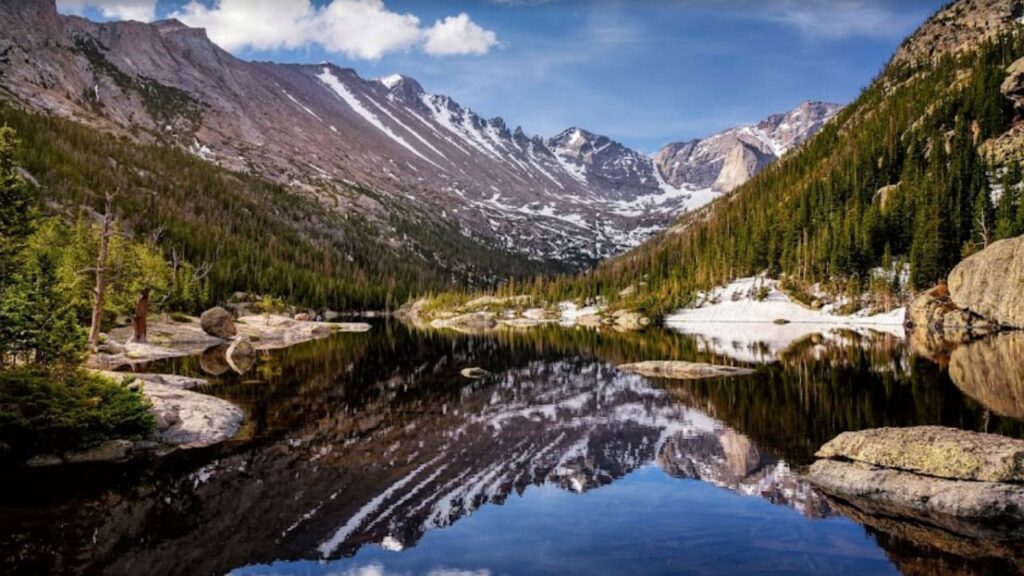 Colorado is one of the best places to Elope in the US, making it an ideal location for elopement. Rocky Mountain National Park, located about 70 miles from Denver, is a spectacular wilderness region with 350 miles of trails, 150 lakes, and 450 miles of streams and rivers.
Couples enjoying the grandeur of the Western wilderness have a plethora of possibilities here, including glittering alpine lakes, sweeping mountains, and pine woods, all of which give a long range of options for the traditional Colorado elopement experience.
Silver Dollar Lake, Sapphire Point, Lake Isabelle, and 3M Curve are among my favorites.
2. Moab, UT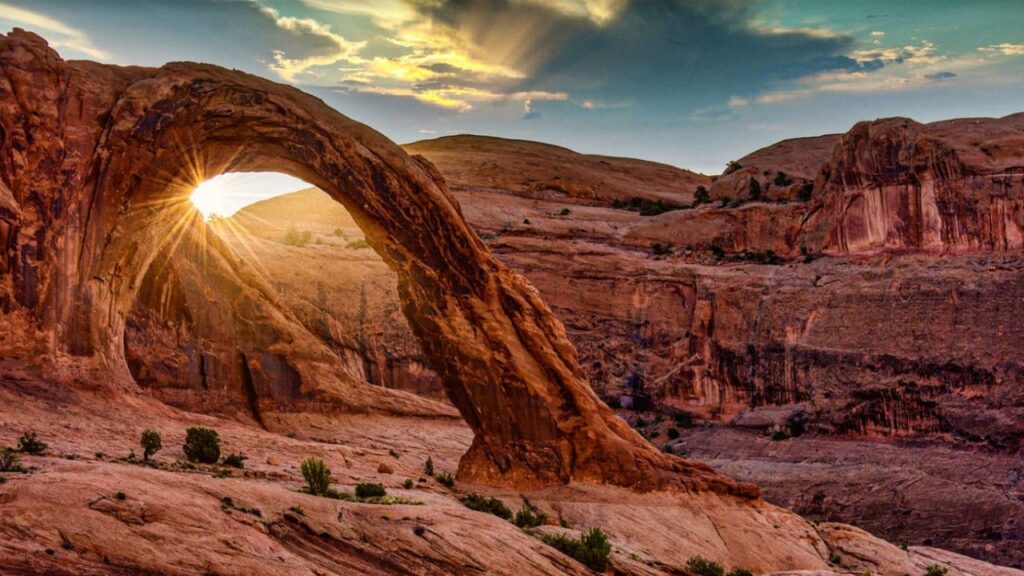 The little town of Moab serves as a gateway to the southern desert's surreal red rock formations and enormous mesas. Arches National Park and Southern Utah National Park are both located just outside of Moab.
Massive arches and rocks make a wonderful backdrop for a ceremony and the ideal spot for a Utah elopement after a nice trek. The red cliffs and desert surroundings provide stunning wedding images, making it a unique place to elope.
3. Eden Roc Miami Beach Resort, FL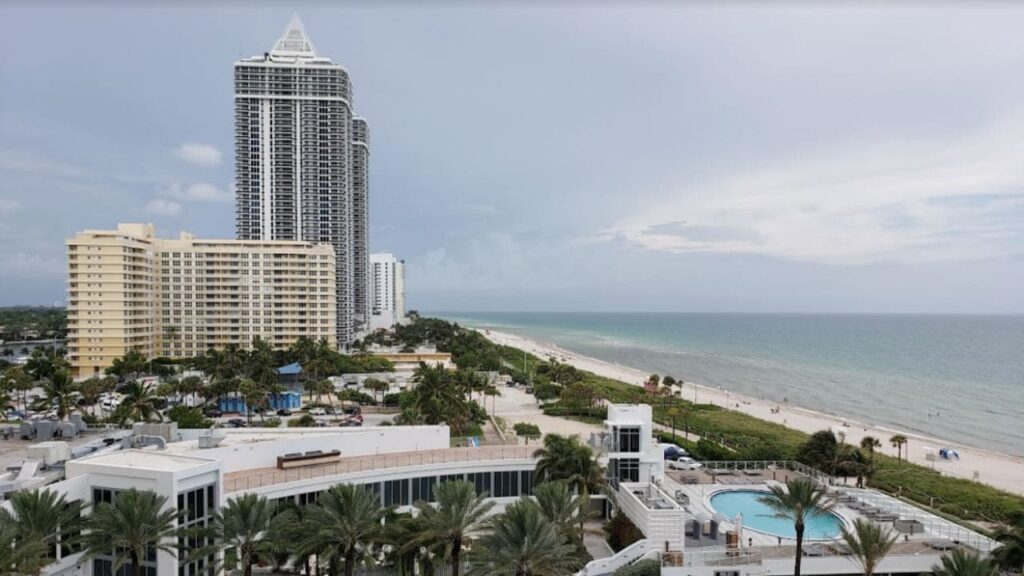 Where did your restlessness lead you on your first journey together at the start of your relationship? Probably to the beach, where you can continue your I-can't-get-enough-of-you feelings in a lovely, breezy way.
Eden Roc Miami Beach Resort is one of the best places to Elope in the US for the same whimsical atmosphere, replete with white beaches and azure oceans. You can take your vows on the beach outside the complex or on the spa terrace beneath the full moon.
Instead of having to choose between chicken, fish, or steak, you may dine at the onsite Nobu dining before retiring to your newlywed honeymoon room.
You can also have a look at these longest beaches in the US.
4. Bourbon Orleans Hotel, LA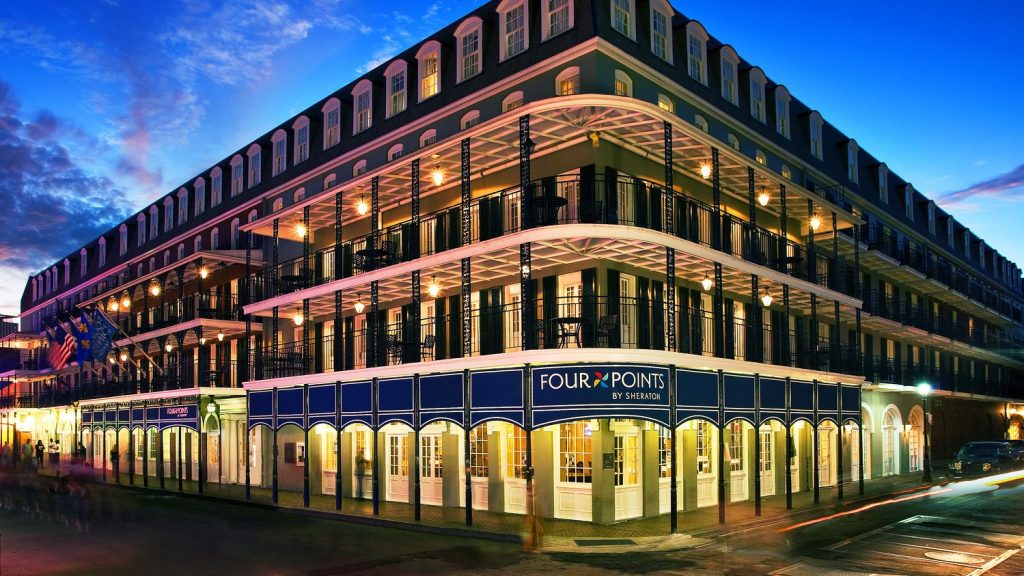 The Big Easy is a simple destination to fall in love with. It has centuries of history and gastronomic tastes that make your mouth water just thinking about them. Consider being married at this motel before road traveling to Charleston, Savannah, and other must-see sites on your honeymoon.
You'll see this portion of the South. The Bourbon Orleans is located in the middle of the French Quarter, behind the country's oldest cathedral, St. Louis Cathedral.
Have the hotel organize a second line as you dance along the sidewalks, right into the beginning of your joyful life together, when you've said your "I do's" at the charming onsite St. Ann Cottage.
5. City Park, New Orleans
City Park in New Orleans is the ideal site for an elopement since it is both lovely and historically significant. You won't run out of scenic backgrounds with a 1,300-acre paradise consisting of centuries-old oak trees, lakes, a fragrant rose garden, a magnificent greenhouse, and antique statues.
The Langlois Bridge in the park also offers an excellent background for exchanging vows. After your ceremony, take some photos and take a stroll in the greenhouse. This charming site will appeal to nature enthusiasts and green thumbs alike.
6. The St. Regis Aspen Resort, CO
If you and your soon-to-be husband share a passion for skiing, consider holding your wedding ceremony in Aspen, Colorado.
With Instagram-worthy vistas, top-notch dining options, and a fireplace in practically every room, it's about as magical as it gets. In addition, if you want to say "I do" and then run down a mountain, the site is ideal.
7. Spruce Peak, VT
Eloping makes better sense than a large wedding for many people getting married for the second time. It might be challenging to plan a party around everyone's hectic schedule, especially when kids are involved. Consider the kid-friendly Lodge at Spruce Peak in Vermont if you want your immediate family to be included and have at least an afternoon to celebrate your affection.
It's not only a lovely location and one of the best places to Elope in the US, but it's also reasonably priced when compared to other resorts in the region. Your children can run around freely, you can exchange vows, and then everyone can go riding or zip line in the winter or summer.
8. Tybee Island, GA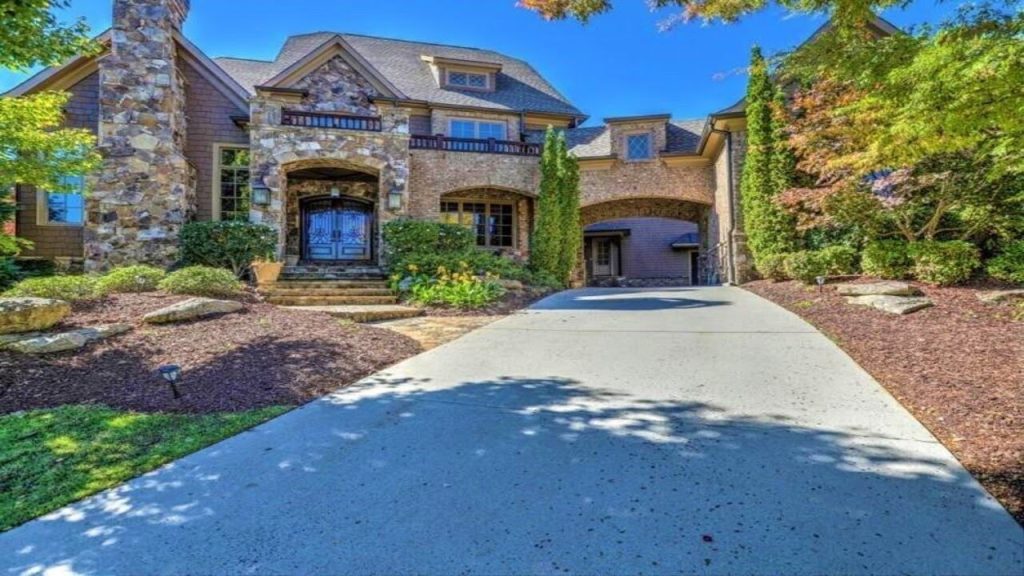 If you're planning an elopement in Savannah, Tybee Island, a picturesque maritime location about 20 minutes from uptown Savannah, is a good option.
Clean sand beaches line the island, and the historic Tybee Castle – once America's highest structure – towers above the water. Tybee Island combines the solitude of the seaside with the charm of a tiny town in one stunning setting. The sunsets alone are incentive enough to host a lovely seaside wedding.
9. City Hall, CA
San Francisco's City Hall is a genuinely excellent construction with an ornate structure and glamorous style. It is an iconic spot to preserve your San Francisco elopement.
It's a venue that gives the appropriate stability of ease and elegance. It's domestic to such many stunning areas to protect a ceremony, just like the constructing's stunning entrance, Hall's big marble and sandstone Grand Staircase, and the sunny and spacious Rotunda on the second floor.
10. Sanderling Resort, NC
The beachy area of North Carolina has a charming and romantic feel. The seductive sound of the sea and the sweet Southern somethings' from residents will capture you and your wife's heart even on the harshest winter days.
Hence it tops my list of the best places to Elope in the US. The Sanderling Resort in Duck, NC, offers six distinct elopement packages, with several of them accommodating up to 20 guests on a patio, a ballroom, or whatever suits your fancy. You may enjoy the spa, the huge fire pits and dine at the AAA.
Four-Diamond Kimball's Kitchen is a healthy, local supper after you put on the rings and close the deal with a kiss.
11. Gateway Canyons Resort & Spa, CO
Consider Gateway Canyons Resort & Spa in Colorado one of the best places to Elope in the US that wants all the feelings of a rural, woodsy retreat but wants their ceremony to be a little more high-end.
When you envision a sunset ceremony shot with a rainbow of pinks, oranges, and reds, this is precisely what you'll see when you visit this site with near-year-round sunshine.
For an additional fee, you may have your elopement ceremony flown to the top of one of the area's most secluded and scenic mesas. The resort also has various indoor and outdoor locations for a more relaxed wedding.
12. Bogus Basin, ID
You may not know this hidden treasure, but trust me when I tell you that your Idaho elopement will seem like something out of a storybook. The Arrowleaf Balsamroot wildflowers light up Boise's natural undulating hillsides with dazzling flashes of yellow and green in the spring.
With over 190 miles of trails, you may hike, mountain bike, stroll, or drive to the chosen ceremony venue and say "I do" just as the high-desert sunsets, with panoramic vistas you won't soon forget. And, because it's only a half-hour drive from Boise, you can enjoy the best of both worlds by visiting this artistic, urban mountain town.
13. Waldorf Astoria Las Vegas, NV
In Sin City, quick marriages are practically an everyday occurrence. While they might have a bad connotation, eloping here is not a spur-of-the-moment choice. Instead, when you book your ceremony at this five-star hotel, you may have a little wedding with a lot of amenities.
You may take the town by storm with magnificent locations and discounts for newlyweds. Alternatively, you might stay inside and snuggle. It's your big day, so make it your own!
14. Central Park, NY
The best places to Elope in the US of New York City areas thrilling as it is gorgeous, and Central Park is a must-see wedding location. Central Park offers no shortage of places for the traditional New York City elopement, with over 800 acres of space.
Treehouse for Dreaming and Wagner Cove both provide wonderful, secluded gazebos that will transport you to another world; Bethesda Terrace, as well as historic Bow Bridge, are ideal locations for a multitude of observers to clap and applaud. Central Park offers everything, whether you want to feel miles away from civilization or right during city life.
15. Hilton Waikoloa Village, HI
When you pick Hawaii for your 'let's get Maui-ed' excursion, you may combine your wedding and honeymoon into one trip. The 'Me Ke Aloha' package at this beautiful resort includes ceremonial leis, guitar, or violin soloists, a professional ukulele, and a private staff to attend to your requirements.
You may select from cliffside gardens, a modest onsite wedding chapel, or an open sea terrace, to mention a few, thanks to its location on the volcanic coastline. Consider seeing the stars arise from a private food experience at Buddha Point, complete with flaming torches and waves lapping at your toes, for a post-ceremony party you'll never forget.
There might be various purposes for elopement. If you choose your destinations, the places mentioned above might help you out in your difficult times.