California is one of the pioneer cities of skateboarding in the world, and is home to the most iconic skateparks. Incredibly, every city in the state has at least one or two skateparks or skateboarding facilities due to the popularity of skating in the state.
Skateboarding shoe brands like Vans and Converse, two of the most popular shoe brands in the state, have shown extensive support for skateboarding in California. The cities and beaches in this state are home to stunning skateparks that offer skaters world-class skating features.
The most remarkable skateparks in California are listed below.
1. Venice Beach Skatepark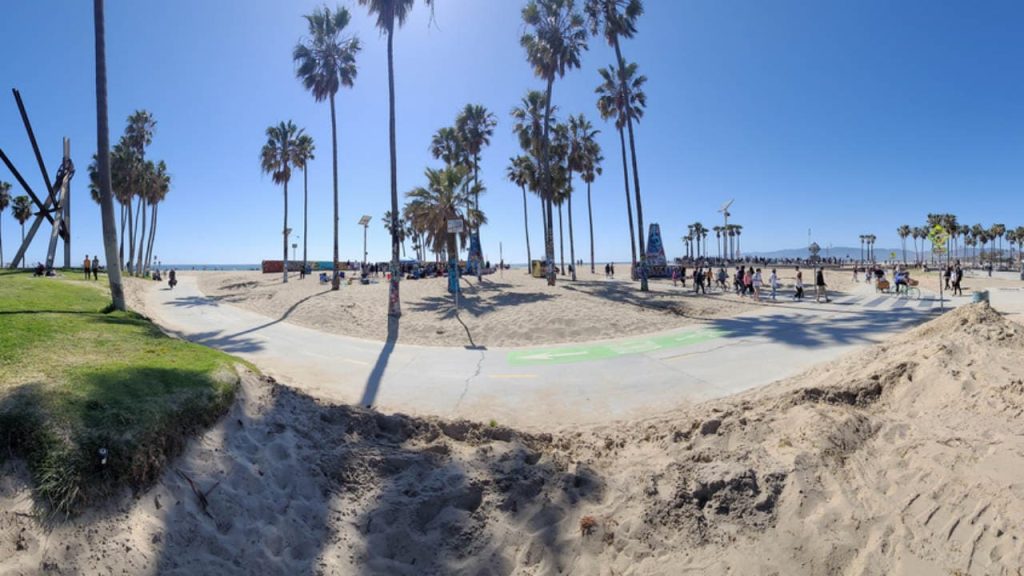 Venice Beach Skatepark is the most popular skatepark in California. Located in Venice Beach, it is one of the most popular tourist destinations in the area. Venice Beach itself has a rich history of skateboarding that is only enhanced by this skatepark.
It features moderately steep transitions that are perfectly suited for both professionals and beginners. Furthermore, Venice Beach Skatepark also features a pool section and a street course section as well.
2. Lake Cunningham Regional Skate Park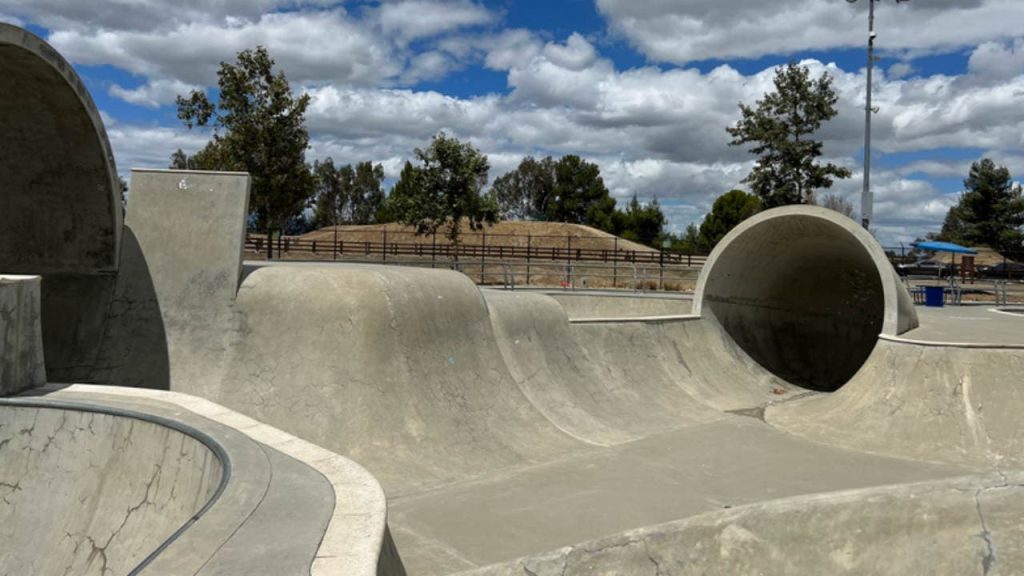 Lake Cunningham Regional Skate Park is one of the biggest skateparks in California, encompassing an area of over 68,000 square feet. Most of this massive area consists of a tall vert wall, a massive cradle, a full pipe and other skateboarding facilities. It is located in the city of San Jose, where skateboarding is incredibly popular among young boys and girls, and offers affordable costs.
3. Houghton Skatepark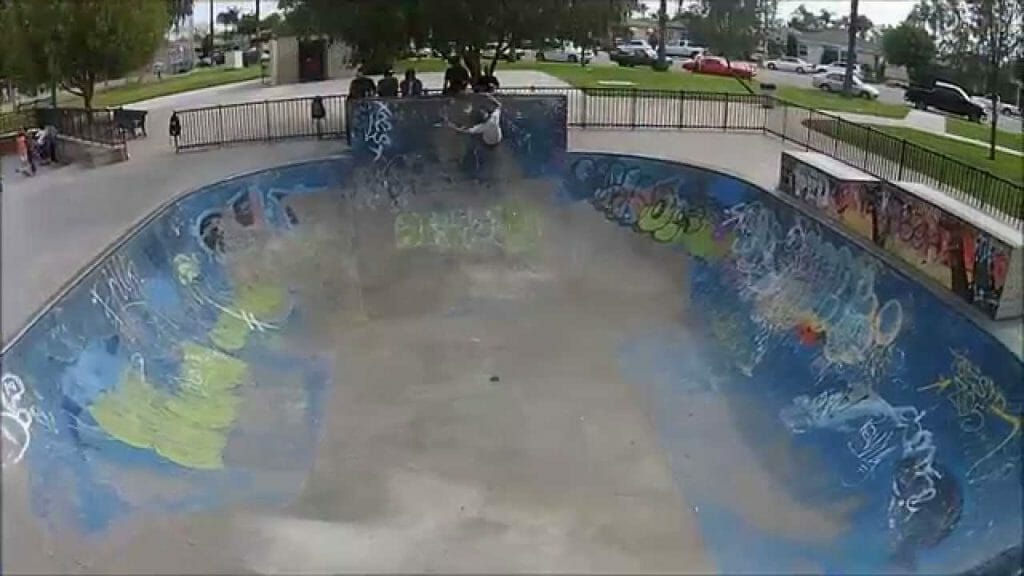 Located in Long Beach, a place synonymous with its amazing skateboarding culture, Houghton Skatepark is one of the best skateparks for skateboarding fanatics.
Many skateboarding legends still visit this park to skate, making it a very attractive option among fans. The transitions and skating features of this park are really suited for professional skateboards or experts.
You might also enjoy visiting the best amusement parks in California.
4. Vans "Off the Wall" Skatepark
Named after the iconic sneaker brand, Vans, Vans "Off the Wall" Skatepark is one of the best and most popular skateparks in California. It is highly popular among sneaker heads and skateboarders that love and wear Vans.
The relationship of this park with one of the most iconic skateboard shoe brands in the world, sets it apart from the rest in terms of popularity. Vans "Off the Wall" Skatepark is located in Huntington Beach, California.
5. Fremont Skate Park
Located in Fremont, Fremont Skate Park is a skateboard facility located near the Aqua Adventure Waterpark. The park consists of street courses, as well as a fun bowl course for transition skating. It is one of the most highly-rated skateparks in California and was designed by a nationally acclaimed designing company called Wormhoudt, Inc.
6. Encinitas Skate Park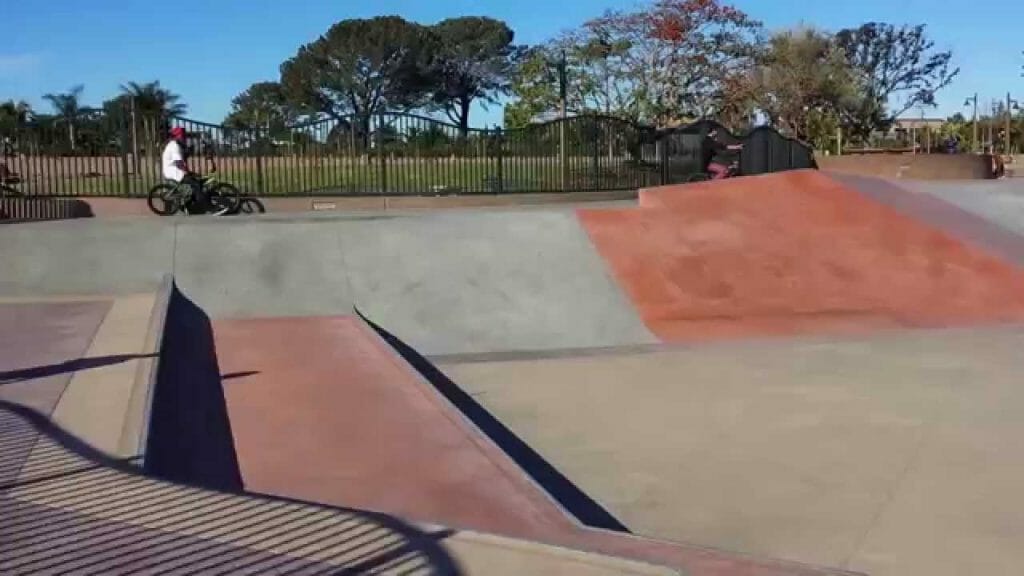 Located in San Diego, it is one of the best outdoor delights in the city. Even though it is a street-focused skatepark, it is suited really well for transition skating. In fact, it consists of exciting bowls that are perfect for transition skaters. Furthermore, Encinitas Skate Park is a massive 44-acre skatepark that is also known as Pood's Park.
Learn more about the best campgrounds in California.
7. Pedlow Field Skate Park
Pedlow Field Skate Park is a skatepark in Los Angeles that was the first public skatepark in the city during the time of its opening in 2001. Since then, it has come a long way in terms of both developing features and gaining popularity. It features a 20,000 square feet area that consists of a large pool, snake-run bowls, rails, pyramids and more.
8. Alameda Skatepark
Alameda Skatepark is the only skatepark in the city of Alameda, and is also referred to as City View Skatepark by locals. It is located near the Bay Area, giving the visitors of this park an awe-inspiring view while skating, and is one of the best outdoor parks in the city. Alameda Skatepark is primarily a skatepark designed for beginners and families to visit and have a relaxing afternoon.
9. Tanzanite Skate Park
Located in Sacramento, Tanzanite Skate Park is 16,000 square feet and was designed in a beautiful way by iconic skatepark designer Wally Hollyday. Tanzanite Skate Park has bowls for aerial options, which are suited perfectly for beginners or professionals.
10. Bixby Skatepark Long Beach
Bixby Skatepark Long Beach is a legendary skatepark in California's famed Long Beach. Situated in a place which is famous for its rich skateboarding heritage, Bixby Skatepark Long Beach manages to highlight that culture really well.
It has frames, ledges, rails, pads and many other features. Although it is a professionally built skatepark, it has an interesting DIY feel to it due to its design and location.
11. The Cove Skatepark
Located in Memorial Park in Santa Monica, The Cove Skatepark is a feature-packed skatepark in California. It offers visitors a wide range of skating features that include skating bowls, ramps, stairs, over-vert bowls and a pool. Moreover, this skatepark has a total area of 20,000 square feet, most of which is covered by skateboarding facilities.
12. Curt Pernice Skate Park
Renowned for its stunning pool, Curt Pernice Skate Park is one of the most well-known skateparks in California, especially around the San Francisco area.
It is situated in Ripon, which is quite close to San Francisco, and features a range of skateboarding facilities like half pipes, boxes, pyramids and rails. Moreover, Curt Pernice Skate Park has a total area of 30,000 square feet.
If you are looking to visit one of California's most iconic skateparks, then skateparks like Venice Beach Skatepark, Lake Cunningham Regional Skate Park and Vans "Off the Wall" skatepark are must-visit. On the other hand, skateparks like Bixby Skatepark Long Beach and Stoner Skate Park are the best street-focused skateparks in California.