Illinois does not lack parks; throughout the state, there are plenty of parks where you can enjoy a walk or relaxing time. But what to do if you are a skater? For the skating lovers, Illinois offers several skateparks that are beautifully constructed and maintained.
Just so that you can find your skating location easily, here is the list of the best skateparks in Illinois.
1. La Villita Park Skatepark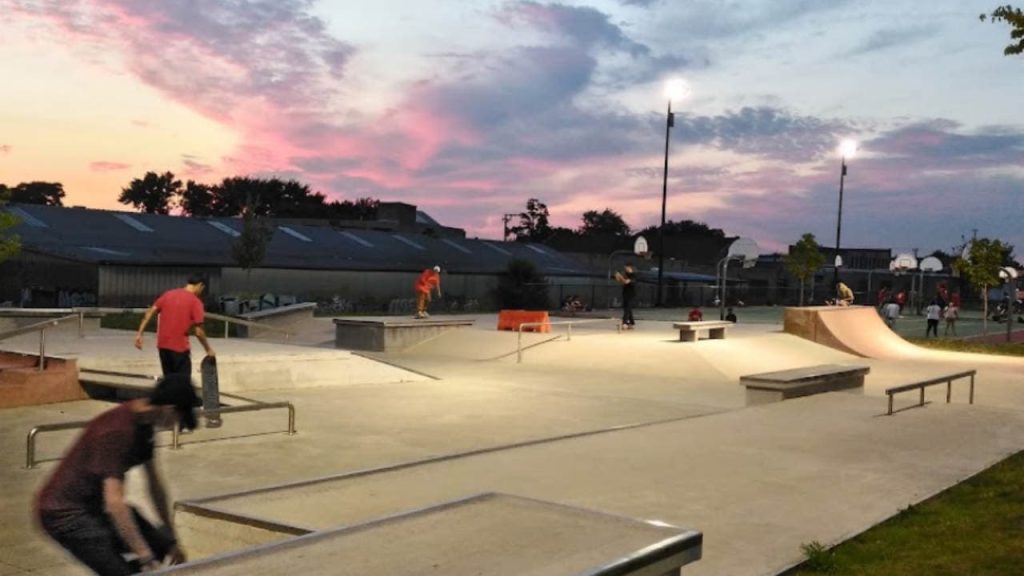 Encompassing 10000 square feet, La Villita Skatepark is a well-designed skatepark. Built in 2014, this skatepark was designed and built by Spohn Ranch. There are manual pads, stair sets, rails, out ledges, hubba ledges, pole jam and more in the skatepark. Because of the variety of stair sets, it is fantastic to skate here.
2. Grant Park Skatepark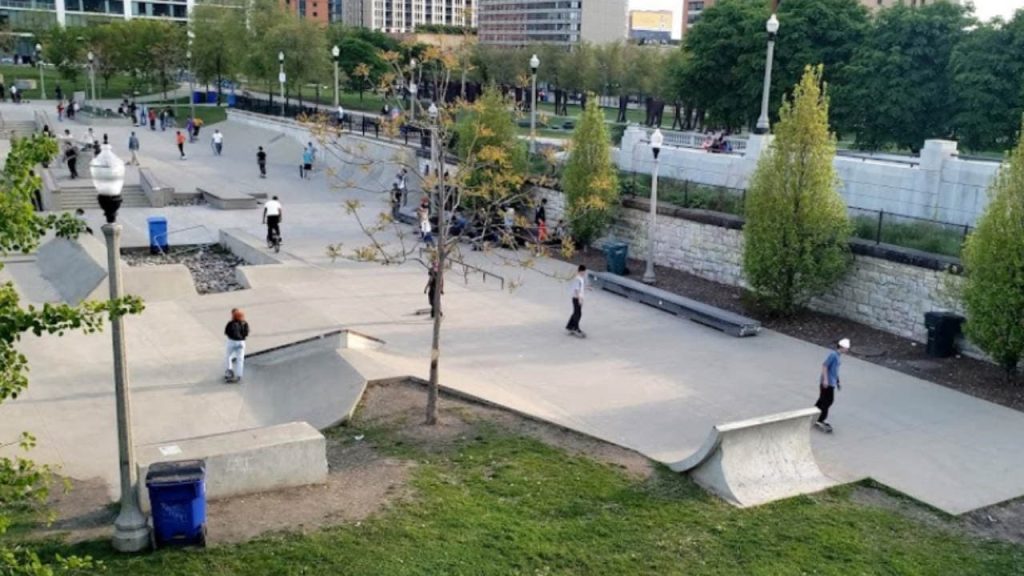 Illinois's one of the best skateparks is the Grant Park Skatepark. Right in downtown Chicago, this park is equipped with different facilities for skaters. On 3 acres of land, this park has a variety of rails, quarter pipes, ledges of all types and sizes, and more. You can find this park in the southern part of Grant Park and while skating, enjoy the magnificent views as well.
3. Ed Day Memorial (Gibson) Skatepark
Well known as "Gibson", Ed Day Memorial is a fantastic 4,000 square foot concrete playground. Designed by Spohn Ranch, this awesome park has all the features you can ask for. Starting from two flat bars to an open-ended bowl, this park is one of a kind.
You might also like to have fun in the best amusement parks in Illinois.
4. Milestone Park Skatepark
With its multiple facilities, Milestone Park Skatepark is one of the coolest small skateparks in the state. Even with its small size, it is packed with all kinds of facilities like A-frame ledge, quarter pipes, flat gap, and mini ramp. The ramp is where you can try a lot of stunts and enjoy a cool vibe.
5. Iles Park Skatepark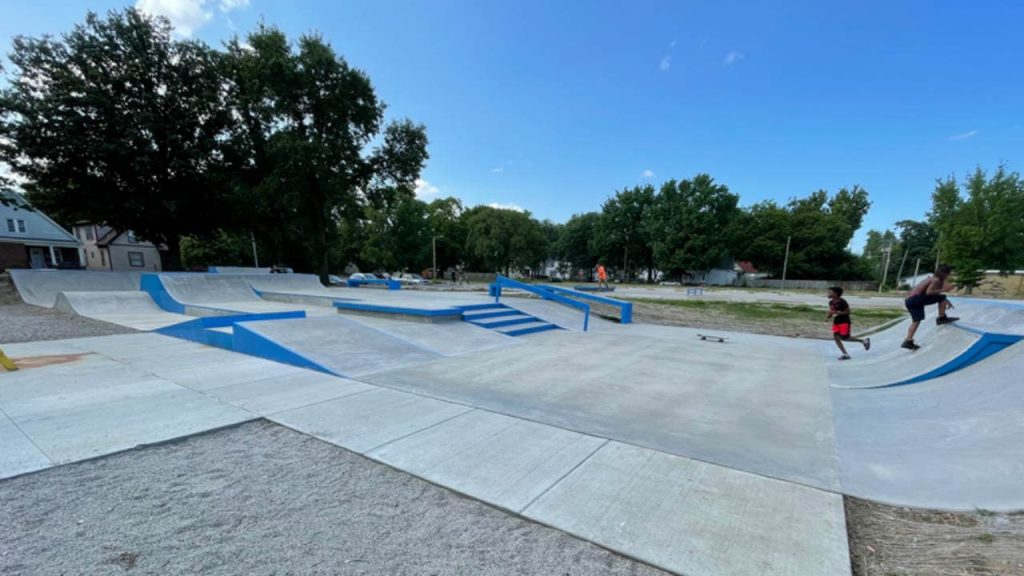 Iles Park Skatepark is the newest addition to the list. In 2021, this skatepark was built with a range of facilities for an enjoyable skating experience. Some features are a mini ramp with a roll in, hubba ledge, quarter pipes and a down ledge. Because of the smaller sides, it is convenient for beginners to adjust to the design and flow of the park.
6. Elk Grove Village Skatepark
Constructed in 2019, Elk Grove Village Skatepark is an amazing option to skate at any time of the day. List of some unique features found in this skatepark are flat ledges, A-frame rail, flat banks, kicker ramps with a gap, and even a mini ramp to flex stunts. Variety of skaters will enjoy skating here for hours.
Enjoy camping with family and friends at the best campgrounds in Illinois.
7. Laramie Park Skatepark
Laramie Park Skatepark is the best and go-to place for transition skaters. This facility of 4000 square feet has a big nice bowl in the middle which ranges from 3 to 6 feet. This is the best place to try flying stunts. Additionally, to improve your bowl and build up skills, you need to try this skatepark.
8. Dudley Skatepark
For all levels of skateboarders, Dudley Skatepark is the go-to skating park. This 6,500 square foot started out as a place for seasoned veteran players. But later it gained popularity for its unique construction. The two pyramids are the main highlights of this skatepark. There are also quarter pipes, a five stair with a handrail, and hubba ledges.
9. Jewett Park (Deerfield) Skatepark
Built by Spohn Ranch, Jewett Park Skatepark is among the newly built skatepark. It is also called "Deerfield". Here, the smooth and buttery concrete makes it ideal to skate smoothly and ace at it. Built in 2020, the skatepark is featured with top features like the euro gap, manual pads and quarter pipes with extensions.
10. Hickory Hills Skatepark
Hickory Hills Skatepark is a well-structured skatepark built in 2020. For street skaters, this is the ideal place to try out skating. With its challenging obstacles and variety of features, street skaters enjoy adapting to the design. Kicker to flat bar, pole jam, flat and out ledges are some of this 6,000 square foot skatepark's features.
11. Wheaton Skatepark
With a huge area of 11,000 square feet, Wheaton Skatepark is the best place for both beginners and advanced skateboarders. With its A-frame with a rail, bank, flat ground and other notable features, this skatepark guarantees you to learn and practice your skating skills and gives you the best experience.
12. Asylum Skate Park
Asylum Skate Park is Chicagoland's BEST indoor skatepark built by skaters for skaters. Learn new tricks, skate with your friends, listen to Music, Skateboard, eat delicious foods and much more in this stunning skate park in Illinois.
In Illinois street skating is very popular but to provide the best environment for skating, the state has constructed several skateparks. Following the street-style skatepark design, the parks are amazing spots for skating for any level skater. This list of the top skateparks in Illinois is for you if you're looking for a new skating area.