The stunning scenery and abundance of natural amenities in Iowa are well known. Iowa's natural landscape includes secluded forests, verdant plains, peaceful streams, and picturesque peaks. This is the reason why outdoor, leisure activities and sports are so well-liked in Iowa.
Outdoor skating is one of the most well-liked leisure activities in Iowa, and this state has a ton of fantastic skating facilities. The skateparks in Iowa are not merely places to unwind; they also serve as a symbol of the state's skating scene.
Following is a list of the top skateparks in Iowa.
1. Lauridsen Skatepark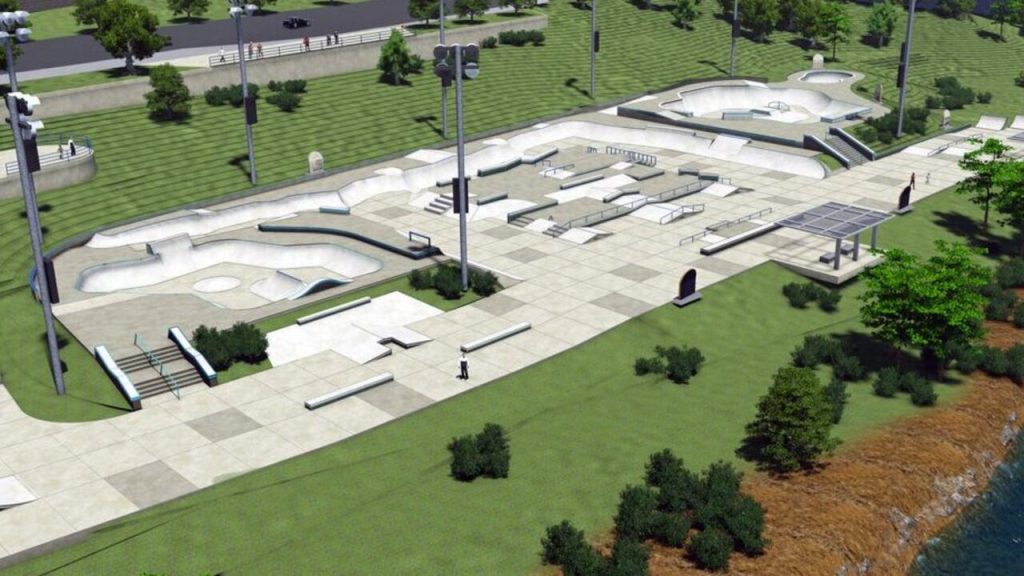 The largest skatepark in the nation will be constructed in Des Moines in the spring of 2021 and measure 88,000 square feet. It has a "WOW" sculpture that can be skated that is 80 feet long, 12 feet tall, and 4 feet wide in addition to a 15-stair set with hand rails, a snake run, a junior flow bowl, and competitive street and park courses.
2. Oskaloosa Skatepark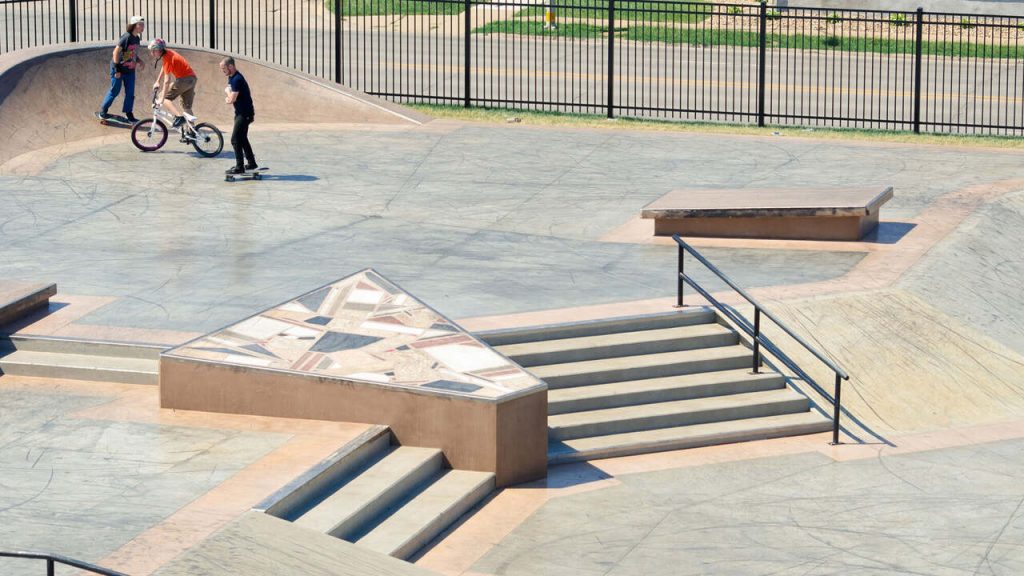 This skate park was constructed as a part of a downtown Oskaloosa rehabilitation project. It is a lively and colorful community area. This skatepark doubles as an urban plaza and features a cutting-edge lighting system, spectator seats, and a variety of stairs, bowls, and ramps. This standout skatepark in Iowa is definitely a must-visit.
3. Iowa City Skatepark
This space offers over 11,000 square feet complete with bowls, grinding rails and a large mix of skaters of all learning levels. Iowa City Skatepark is one of the most popular skateparks in Iowa. Located in Iowa City, it tends to attract a very diverse range of skateboarders.
In operation since 2002, this massive skate park has bowls, grinding rails and often a large mix of skilled skaters.
Check out these awe-inspiring bike trails in Iowa.
4. Ames Skatepark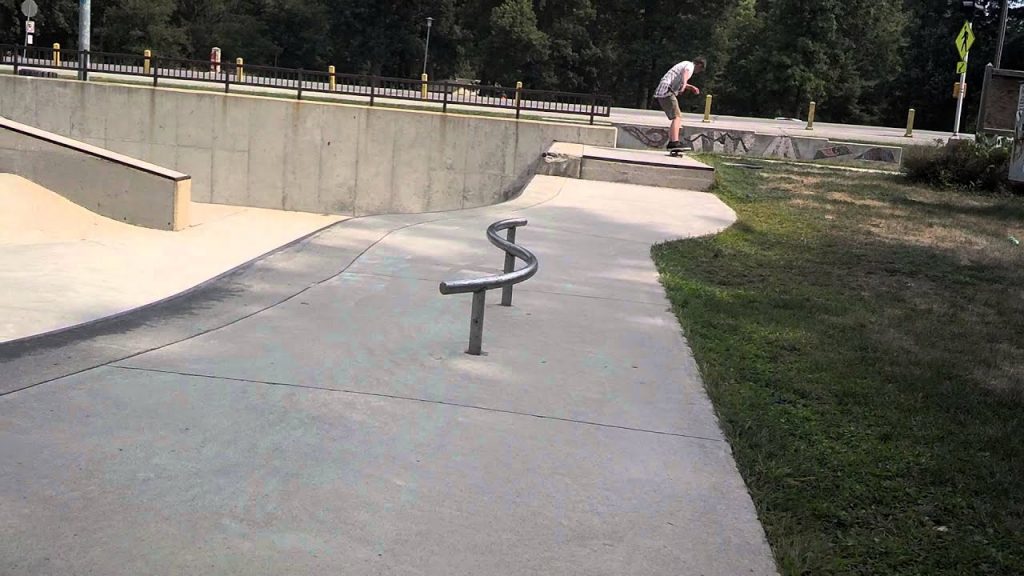 Ames Skatepark is one of the best skateparks in Iowa consisting of rails, ramps, bowl and numerous other thrilling obstacles. It features nearly 10,000 square feet with grinding rails, ramps and stairs. Bikes are not allowed at this gem of a skate park, and skating is welcomed from dawn to 10:30 at night.
5. Prairie Ridge Skate Park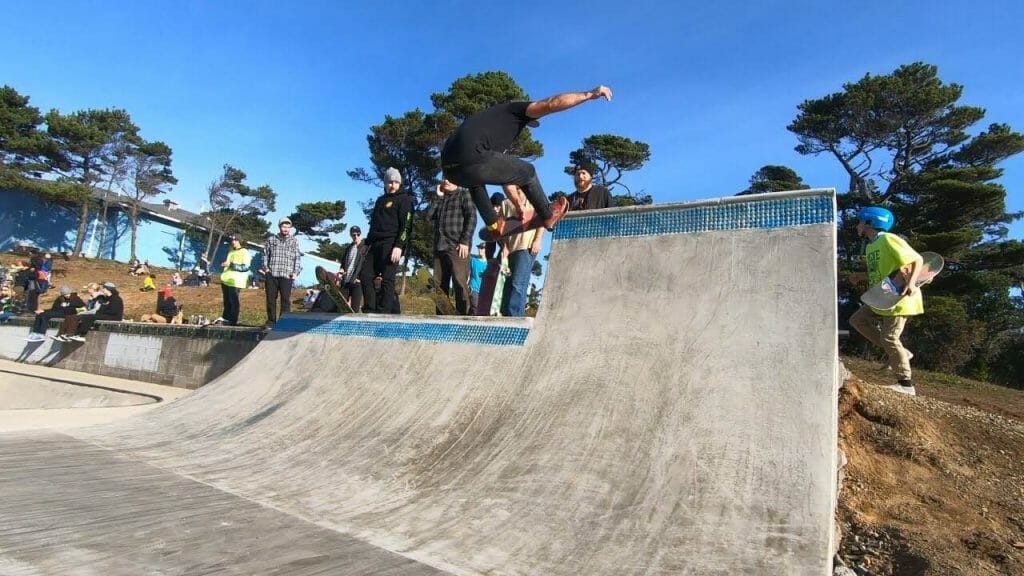 The Prairie Ridge Skate Park is a contemporary location with all the skating conveniences, situated next to the Prairie Ridge Aquatic Center on Prairie Ridge Drive. The Prairie Ridge Skate Park is the ideal location to hone your skating abilities. It has a 15-foot diameter bowl with 6-foot walls, two sizes of quarter pipes, grinding rails, and a 4-foot pyramid.
6. Cedar Falls Skatepark
A hidden skateboarding jewel with two quarter pipes, a grind box, and a half pyramid with a ledge, the Cedar Falls Skatepark was built in 2000. The Cedar Falls Skatepark is an excellent place to practice new tricks if you're wanting to improve your skating. Skaters of any and all abilities can love it.
Take a look at these thrilling these thrilling ziplines in Iowa.
7. Riverside Skatepark
Nine steel obstructions and ramps, including a half pipe and handrails, are included in this distinctive skatepark in Cedar Rapids. Additionally, it contains one of just two "the works" ramp groupings that the manufacturers installed in the United States. This skatepark is located in Waterloo, Iowa.
8. Muscatine Skate Park
Since its opening in 2003, the Muscatine Skate Park in Musser Park has given skateboarders, inline skaters, and BMX riders the chance to advance their abilities. The Muscatine Skate Park, which contains a stunt and obstacle area, an inline skating rink, and plenty of parking, even has lighting so it can stay open until 11:00 p.m.
9. Broadway Skatepark
Skateboarders and inline skaters may enjoy a snake run, four-foot bowl, fun box, rails, stairs, and quarter pipers at Broadway Skatepark, which is located in Council Bluffs. Although skateboarding is very popular here, bikes are not permitted.
10. OB Nelson Skatepark
Multi-level bowls with a waterfalls, headstone extensions, several hips, ledges, rails, and a curving manual pad are all part of the incredible OB Nelson Skatepark. Moreover, this is a 4,000-square-foot skatepark located in Fairfield area of Iowa.
11. Davenport Skatepark
The Davenport Skate Park is located at 750 Park St. in Davenport, WA. Ramps, rails, bridges and much more are in offer here for skating enthusiasts. The Skate Park is open daily and closes as dusk, and is situated in Centennial Park.
From the above list, you can clearly see that Iowa has some amazing options when it comes to skateboarding. Which one is the best among them is subjective and depends a lot on your preference.