Hawaii doesn't just have breathtaking views and golden sandy beaches. It is also home to famous ditches and these ditches play a significant role in producing legendary skaters, like the famous Jaime Reyes.
If you want to enjoy a skate-cation destination, then here is the list of the most wonderful skateparks in Hawaii that you need to visit.
1. Banzai Skatepark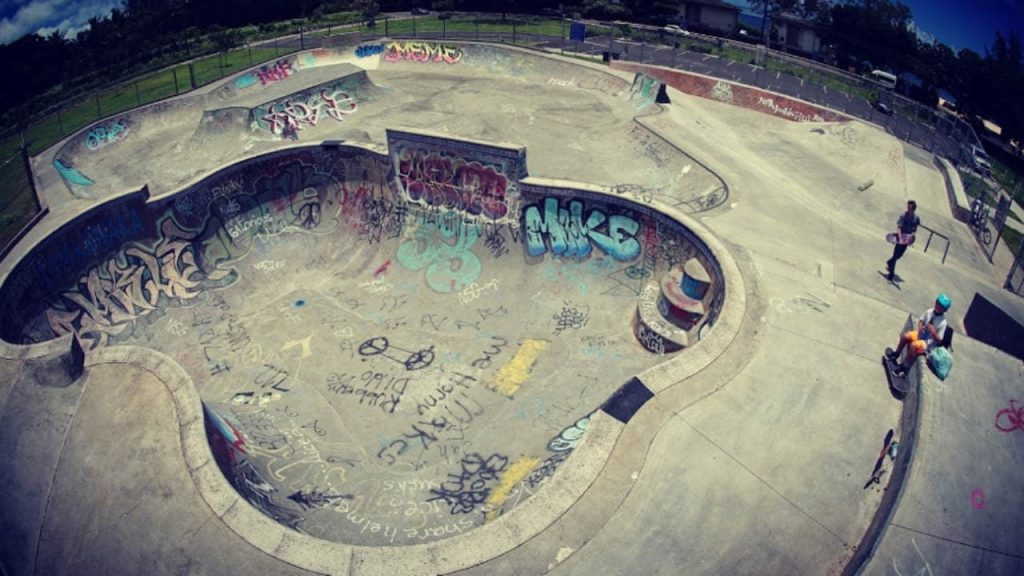 Nestled between the greenery of Haleiwa, Hawaii, is the Banzai Skate park. Right in front of Banzai Skate park, you will find the shop Skate Supply Hawaii; they will provide the best skate gear. Noah Montes is the owner who runs it himself and shows a few tricks he has learned along the way. So don't forget to nudge for a few tips and tricks and try them yourself.
2. Wallows Ditch
One of the classic Hawaiian spots is the Wallows Ditch. It is famous because of the Bones Brigade video 'The Search for Animal Chin'. As there are several sections in the ditch, you can skate according to your level. There are multiple gaps in the bank and for those who want thrilling skating experience, they can try stunts in the banks which are steeper than they look.
3. Makiki Skatepark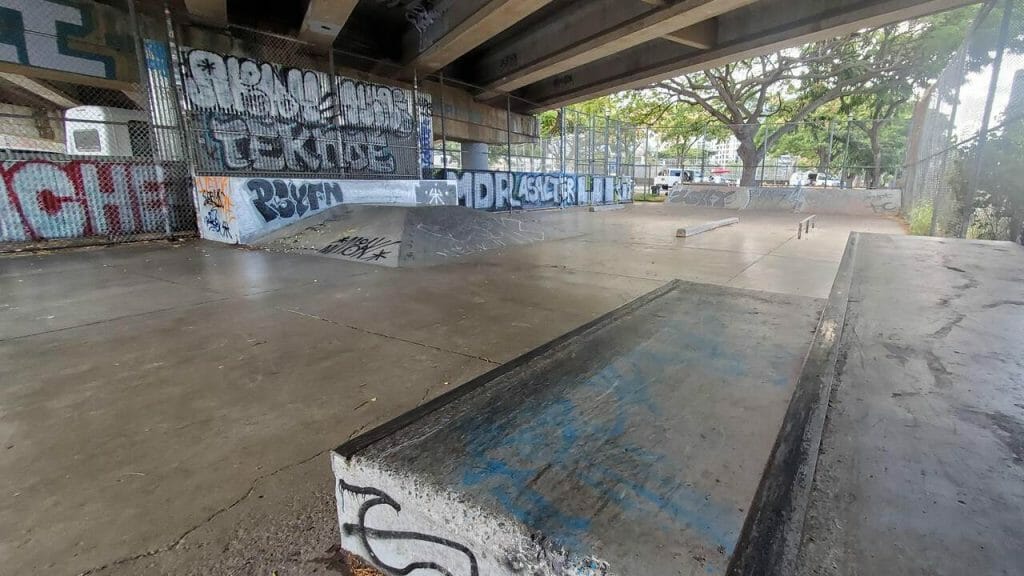 Makiki Skatepark is a fun cement park with a great ditch-style flow for you to skate. There are flow lines and several benches are at the side so that parents or guardians can watch while the little ones skate. Everyday lots of girls and boys come to skate and show off their skills.
Have a wonderful day in these amusement parks in Hawaii!
4. Abel's Skatepark
For a perfect skate session, you need to visit Abel's Skate Park. One of the prime attractions of enjoying skating in this park is the natural beauty you can observe. After a sweaty skating time, you can enjoy a cool ice cream or even do casual dining nearby. There is ample scope for parking, so you can bring your vehicle easily.
5. West Maui Skatepark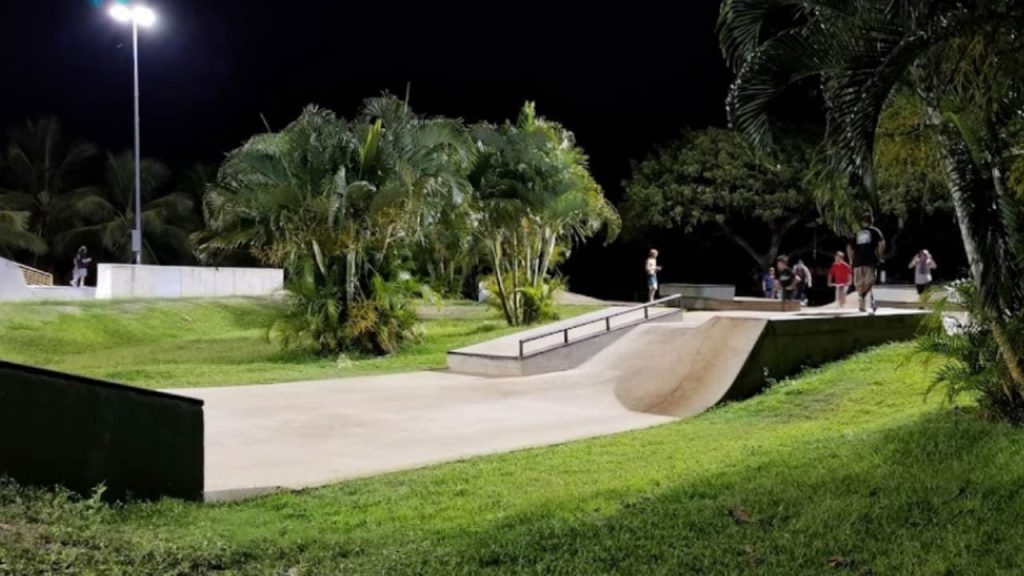 Right in Lahaina, West Maui Skate Park is a beautiful skating area. The plane area is a great place to skate and enjoy the natural view as well. You can also consider mini and full bowl sections to try out different stunts. In the skatepark, there are tons of other features to explore as well.
6. Hawaii Kai Skatepark
You will find Hawaii Kai Skate park on the East side of Oahu. With its fun lines and flowy transitions, it is a great place to skate any time of the day. The place is clean and shaded by trees to keep you away from the scorching heat. After a fantastic skating time, you can go surfing right in downtown Waikiki.
Make sure to also check out the best RV parks in Hawaii.
7. Pukalani Skatepark
When you visit Pukalani, whether you skate or not, you must visit the Pukalani Skate Park. Not only is it a nice place to skate, there is also ample space to enjoy a walk. Because of its convenient location, the park provides great views. It also features good lines that connect the bowl. So it is safe to try out stunts and enrich your skills.
8. Aala Skatepark
The oldest skate park in Waikiki is the Aala Skatepark. Initially, it was a local park which was developed into a skate park later. The famous Jaime Reye used to often do her 360 flip in this skatepark, and it even made the cover of a 1994 Thrasher.
9. Kapolei Skatepark
With its good bowls, Kopolei Skatepark is one of the favorite parks to skate in Oahu. Some mentionable aspects of this skate park are the 9′ amoeba pool, 10′ keyhole bowl with vert and an 8.5′ egg bowl. People enjoy long sessions in this park and the street section is featured with banks, handrails and hubbas.
10. Kāne'ohe Skatepark
Because the place is technically equipped with gaps, rails, small stairs and boxes, Kāne'ohe Skatepark is the perfect choice for kids who want to learn to skate or improve their skating skills. There is also a tennis court nearby. Moreover, right across the road, there is a swimming pool for enjoying a dip after skating.
11. Skatepark Mililani
Nestled in Kuahelani Avenue, Mililani, you will find Skatepark Mililani where any level of skater can come and enjoy skating. The area is developed with specially designed rails, flow boards and smooth transition areas to enjoy skating relentlessly. Also, there is a restaurant nearby to ravish a meal after a long skating session.
12. Hickam Skate Hangar
Located in Joint Base Pearl Harbor-Hickam, Hawaii, Hickam Skate Hangar is a must-skate place. The place encompasses a large area, and you can even rent equipment on an hourly basis. Besides the ramps and stairs to skate freely, there is also a spectator bench for those who enjoy watching skating. Both beginners and experts will enjoy skating here.
13. Ewa Beach Skatepark
Whether you like thrilling skating experiences or like watching skating, you will enjoy going to Ewa Beach Skate Park. From beginners to pro skaters, people come here and practice skating relentlessly. Although in the area, it often rains, you will get accustomed to the rain eventually.
There is no surprise that Hawaii offers a range of scopes for outdoor activities. Besides surfing, swimming and eating, you can enjoy skating to your heart's content. With this list of the top skate parks in Hawaii, you can find your destination for skating nonchalantly.