Do snowy terrains and landscapes intrigue you? Well, snow is usually accompanied by lots of other problems as well that make it hard to have fun. However, one of the most popular ways of having a good time in the snow is skiing.
Unfortunately, it doesn't snow every month, only on a seasonal basis in most places. That is why ski resorts are so popular among winter sport lovers. Even though Illinois is not full of ski resorts, there are a few which offer all the convenience and entertainment facilities of world-class ski resorts.
So, the most wonderful ski resorts in Illinois are listed below.
1. Chestnut Mountain Resort
Call: +18003971320 – Visit Website – View on Map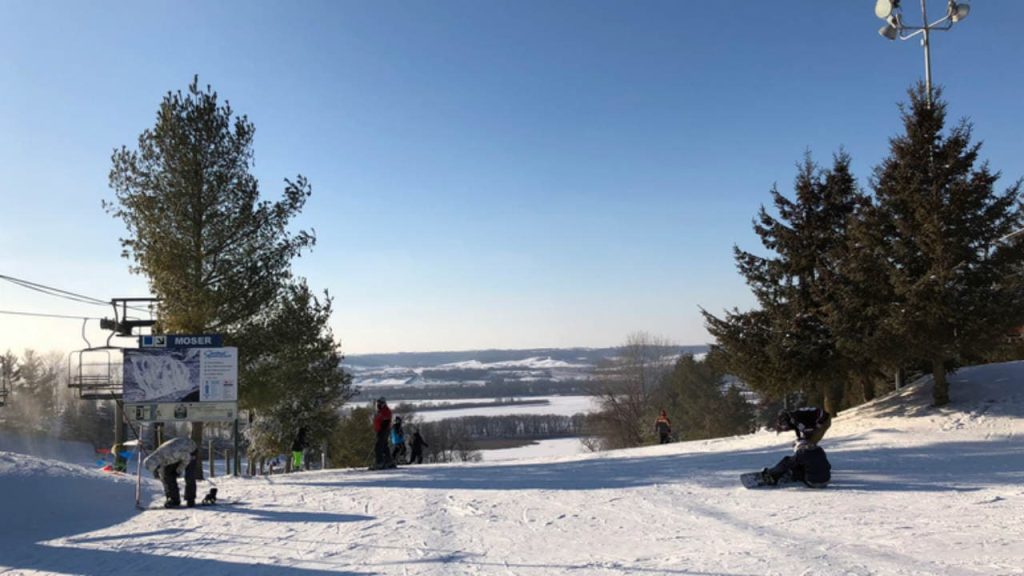 Chestnut Mountain Resort is a popular ski resort offering great restaurants, a sports bar, an indoor swimming pool, a jacuzzi, and recreational activities. Located in Galena, it is the premier getaway destination in that city. Alongside skiing and sailing, you can also host weddings in this place as well.
2. Wilmot Mountain Ski Resort
Call: +12628622301 – Visit Website – View on Map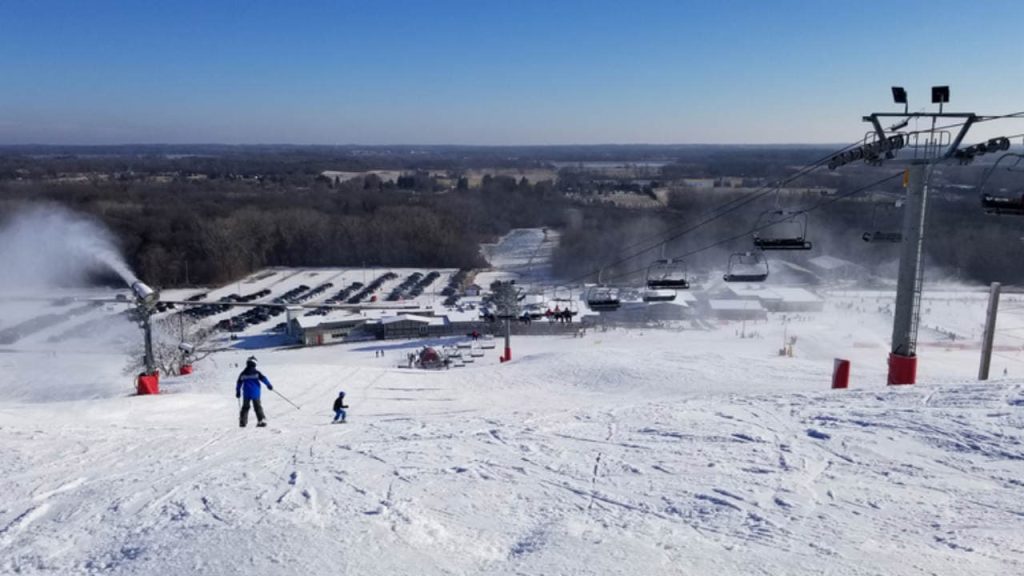 The Wilmot Mountain Ski Resort is a classic ski resort with ski runs, snow-tubing, rental cabins and a welcoming restaurant. This ski resort is the centerpiece of winter activities in the Midwest and is situated smack in the middle of the country. For over 80 years, uncountable visitors have made unforgettable memories at Wilmot Mountain Ski Resort.
3. Villa Olivia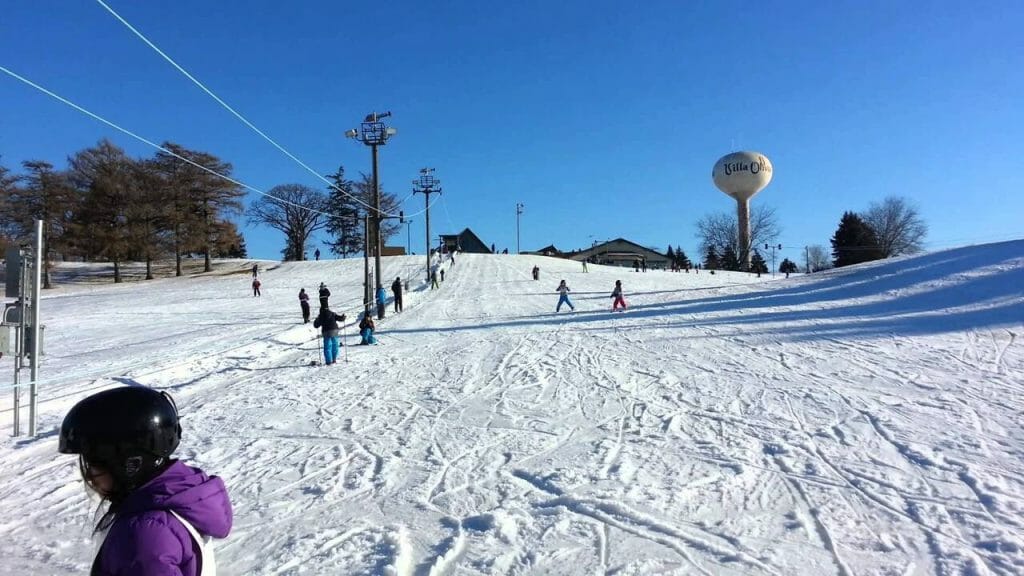 An all-year ski resort in Bartlett, Villa Olivia features a stunning 18-hole golf course, a dining hall, snow-tubing and snowboarding facilities. However, being one of the most popular ski resorts in Illinois, skiing surfaces and ski lifts are its biggest attractions.
Learn more about the best places to visit in Illinois.
4. Snowstar
Call: +18003834002 – Visit Website – View on Map
The Quad Cities are just a 10-minute walk away from Snowstar Winter Sports Park, generally referred to as Snowstar. Situated in Andalusia, Snowstar can host events in addition to offering zip lining excursions, disc golf and snow-tubing courses, alongside its 28 acres of skiable landscape.
Call: +18003834002 – Visit Website – View on Map
Norge Ski Club's goal is to encourage, advocate and enhance people's involvement in the progress and expansion of skiing in Fox River Grove. It offers novice athletic competitions at the both national and international levels.
Moreover, Norge Ski Club was established and is run solely for philanthropic purposes and to improve the knowledge. This ski resort also provides membership, sponsorship, and offers programs for ski jumps as well.
6. Four Lakes Alpine Snowsports
Call: +16309642550 – Visit Website – View on Map
There's a good chance that Four Lakes is where you first started to ski or snowboard if you were born or raised in DuPage County. With more than 60 years of experience in the snow sports industry, Four Lakes Alpine Snowsports keeps raising the bar for the services and goods it provides to the countless tourists who flock to this ski resort every year.
Check out these iconic museums in Illinois.
7. Sagawau Environmental Learning Center
Call: +16302572045 – Visit Website – View on Map
Sagawau Environmental Learning Center features a visiting center and classroom which consists of exhibits that will teach you a lot about human history and the environment.
Besides this center is frequently the host of various educational and cultural programs and offers cross-country skiing options as well. Visit this center for a knowledgeable and entertaining day of skiing.
8. Lake Carroll Ski Hill
Call: +18003834002 – Visit Website – View on Map
Lake Carroll Ski Hill is a recreational center and a small-scale ski resort Lanark, Illinois. This is a low-key skiing facility that offers vast snowy land for skiing and snowboarding. It consists of a ski hill and a tube hill which offer amenities like skiing, snowboarding and snow-tubing. Ski through the 600-foot inclined terrain here to have the time of your life.
These are the 8 wonderful ski resorts which are currently operational in the state of Illinois. Illinois is not a state that gets related to skiing that much, but the ski resorts mentioned above offer luxury and challenge that any ski lover will love and appreciate.