Are you looking for a charming and quiet spot to get away from the rush and bustle of the cities in Arizona? Whether they are tucked away in the mountains or in the middle of the desert, Arizona is home to a number of charming small towns that are well worth exploring.
In order to assist you in selecting your preferred place, here is a list of the most beautiful small towns in Arizona.
1. Bisbee
Bisbee is undoubtedly the most beautiful small town in Arizona. If you've ever dreamed of exploring a genuine lawless frontier in the American Wild West, then Bisbee is the place to go to make your dream come true.
Bisbee is known for its open-mindedness and there's never a bad time to visit because the climate is always beautiful. Traveling down Main Street, you can feel like you're somehow in a Western movie. The town is home to a wide range of interesting buildings, such as the Cochise County Courthouse, which is an impressive example of Art Deco architecture, as well as numerous townhouses designed in the Victorian style.
The downtown neighborhood has preserved a rich cultural atmosphere, the majority of which can be attributed to its status as a popular hangout for artists and hippies in the 1960s. Simply because of the beautiful scenery this town offers, a trip to this location is sure to be rewarding.
2. Williams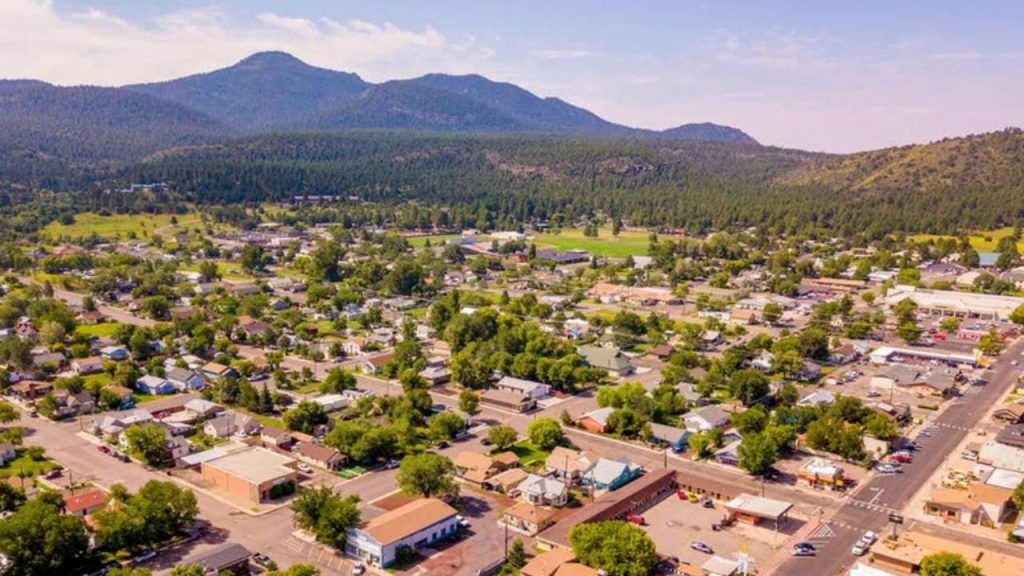 Williams is a town that may be found in Coconino County, to the west of Flagstaff, on the historic Route 66. Because it is such a popular place for tourists to make a pit stop, there are a great number of hotels, restaurants, and bars to accommodate them.
This quaint little hamlet has gained a lot of notoriety due to its status as the Southern Terminus of the Grand Canyon Railway. The spirit of Route 66 continues to exist at this location, despite the fact that it is no longer in use.
Before beginning your stroll around the historic commercial center, it is strongly suggested that you make a stop at the Williams Depot to watch a steam train. Staying at the Lodge on Route 66 for the night before going to North Rims Wine & Beer Garage is a great idea if you want to get a feel for what it was like back in the day.
3. Jerome
Jerome, which was established in the latter half of the 1800s and flourished as a bustling city due to considerable copper mining, is now recognized as one of the most attractive tourist destinations in the state of Arizona. Cleopatra Hill, which is located in Yavapai County, is where the town may be found.
It provides stunning vistas in all directions and is perched high above the Verde Valley. Because it is a National Historic Landmark, Jerome is a fantastic place to visit for anyone who is interested in history. However, Jerome has a reputation for being haunted, so if you're into ghost stories, this might be the spot for you.
Visit the Gold King Mine and Museum, which will be located in a genuine abandoned town, and learn about its history. You might spend your free time here going to the local art galleries or selecting a local coffee shop to hang out. Alternatively, you might go to the Bitter Creek Vineyard and investigate it if you have an interest in wineries.
You might also want to visit the most beautiful places in Arizona.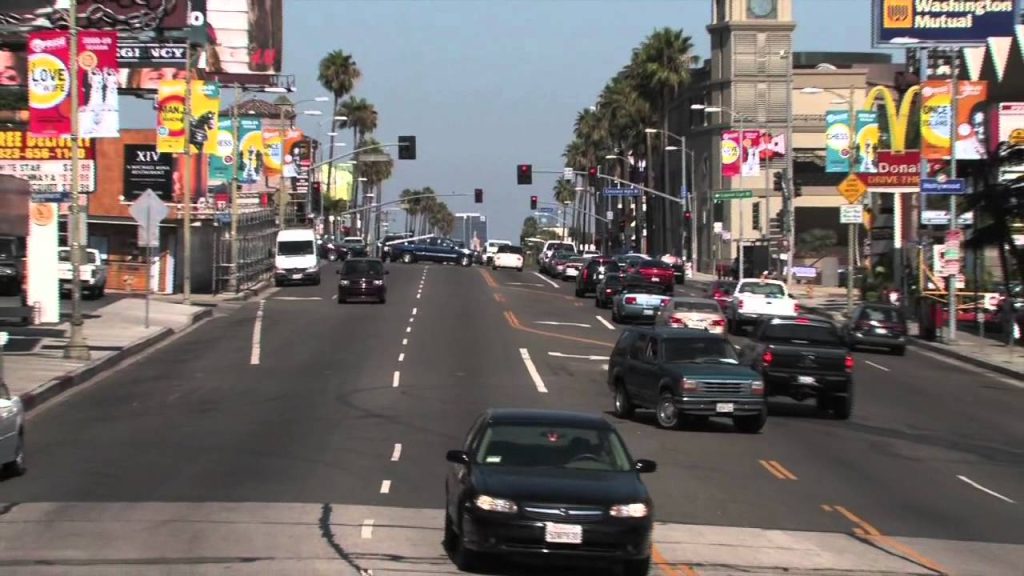 Santa Cruz County, Arizona is home to the quaint community of Patagonia. In the middle of the 19th century, Patagonia grew as a commercial and supplying center for the local mining and ranching communities.
These days, in addition to being an arts & crafts center, it also serves as a retirement home and a destination for tourists. This town is said to be astonishingly wealthy in both its natural and human resources.
Moreover, the fact that it is situated at an elevation of nearly 4,000 feet between the Santa Rita Mountains and the Patagonia Mountain ranges in the riparian passageway of Sonoita Creek is the primary reason that tourists stay here and come back multiple times. There are also tiny coffee cafés, retro cowgirl bars, and incredibly interesting retail establishments.
5. Tombstone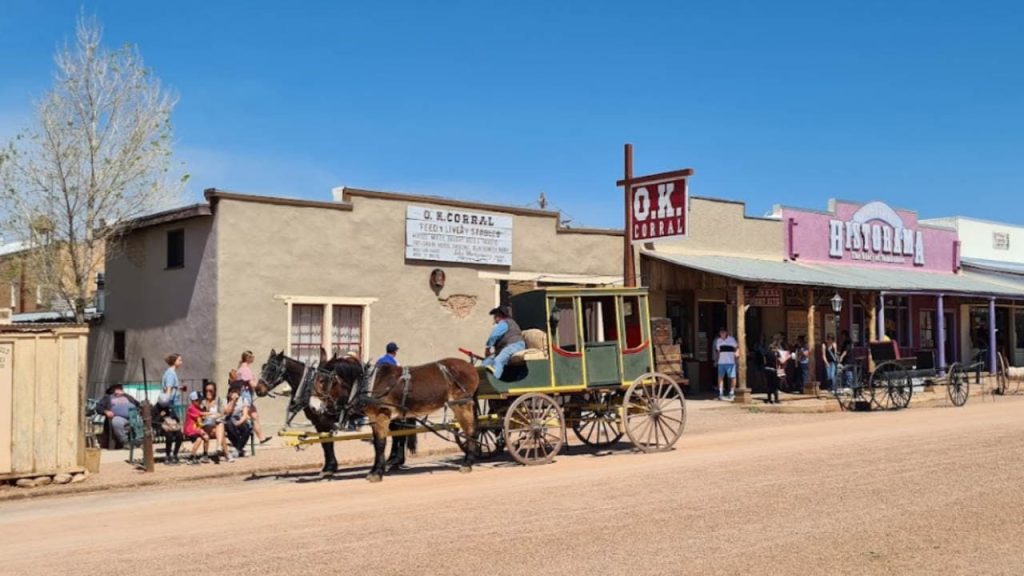 A town in Cochise County, Tombstone, is infamous for being a historic western town. It also holds the distinction of becoming one of the remaining frontier urban centers in the American Old West. Tombstone was once the most productive silver sector in all of Arizona when it was first established as a mining center.
However, the town is now almost entirely dependent on tourism and makes use of its fame as the location of the historic Gunfight at the O.K. Corral (there was a showdown between well-known lawmen such as Wyatt Masterson and Doc Holliday and a notoriously organized band of criminals known as the Cowboys).It is worth exploring East Allen Street because its coastal belt is lined with businesses such as restaurants, saloons, and shops.
Pay a visit to the old gallows yard and courthouse in Cochise County, which are both now museums. Last but not least, make sure to stop by the reenactment of the gunfight at the O.K. Corral or go to the Helldorado Days celebration. Bring your best pair of cowboy boots and hat with you as you leave the city behind and travel back in time in Tombstone.
6. Globe
Globe is a town in Gila County, Arizona, that was established in the 19th century as a mining community. Since the 1980s, the downtown section of this city has been listed on the National Register of Historic Places.
Despite this, the mining industry continues to play a large part in the economy of this city, alongside tourism, of course. Visit Globe if you want to get a feel for what it was like to live in a frontier town; its relative remoteness helped to preserve such an atmosphere for a long time, and you can definitely tell that it is genuine.
Visit the town that the Clanton brothers hid in after the gunfight at the O.K. Corral and take a tour of the Gila County Courthouse and Jail, which is now the Cobre Valley Center for the Arts. Don't leave without having a cold beverage at the Drift Inn Saloon, which has been serving customers since the year 1902.
Make sure to check out the famous landmarks in Arizona.
7. Greer
Greer is a community in Apache County that hasn't been incorporated yet and is found in the White Mountains. In 1879, it was established by Mormon pioneers who had come from Utah, and it is currently bordered by the Apache Sitgreaves National Forest. Greer is a veritable paradise for people who enjoy being outdoors.
Its proximity to the lakes that are found in the basin of the Little Colorado River is an important factor in making it a city with a temperate environment. Visit during the colder months and spend some time skiing at Sunrise Park Resort, which is a well-known destination for winter sports enthusiasts. Spend some time in the mountains while it's snowing and take some pictures.
Also, Greer is a favorite summer vacation location in Arizona because the heat isn't nearly as terrible here as it is in the desert, making it an appealing option for those who don't enjoy the winter weather. Spend a bit of time hiking the West Baldy Trail if you find yourself in the area during the warm summer months; the scenic views and sense of serenity will make you glad you came.
Located in the northern Verde Valley, Sedona maintains a strong sense of its individuality despite being sandwiched between the boundaries of Coconino and Yavapai counties. Sedona is an ideal vacation spot for photographers and anyone who enjoys being outdoors since it features a breathtaking panorama of red sandstone structures that, during dawn and dusk, take on a fiery orange and red coloration and almost appear to glow.
Even if you don't believe in God, you should visit the Church of the Holy Cross to take in its breathtaking scenery. This church is situated on top of a red sandstone cliff that is 1,000 feet high. Cathedral Rock may be reached by a hike, and the Red Rock Scenic Byway is also worth exploring.
You may always go on an ATV tour with Red Rock Jeep Tours if you're feeling brave, or you can walk across the West Fork Oak Creek Trail. Head back inside to enjoy the relaxation at Sedona's New Day Spa and Arizona Winery Tours, and then you can go out again.
Cave Creek is a town in Maricopa County, Arizona. It is situated 27 kilometers northeast of Phoenix, which means that you will never be too far away from a large metropolis, despite the fact that the pace of life in Cave Creek is much more laid back than in larger cities.
Spend some time in this location, and you'll feel as though you've escaped the hustle and bustle of the city. The Full Circle Ranch Bed and Brunch Inn is a beautiful haven that is looking forward to having you stay with them. Make sure you pack your walking shoes so that you can go hiking at Cave Creek Regional Park or horseback riding at Cave Creek Trail Rides.
After working up an appetite, you should go to the Tonto Bar and Grill and enjoy some delicious food on the terrace there. You will be able to relax and reconnect with nature without feeling as though you've wasted the better part of your holiday traveling.
10. Eager
Eager is another community that can be found in Apache County. It can be found in the county's southern region, to the north of the Apache National Forest, and at the base of the White Mountains. It is fortunate for Eager to have summers that are warm, but not very hot; the city has a mild-summer Mediterranean climate, which is ideal for individuals who are looking for a respite from the more severe desert conditions.
Have a cup of coffee at the Wildfire Cappuccino and Smoothie Bar and then take a stroll through the peaceful downtown neighborhood. If you're feeling peckish, Paula's Kitchen is only across the corner. Stay at the White Mountain Escape Bed and Breakfast, and then spend some time seeing the wonders of the Apache Forest Preserve nearby.
Lastly, enjoy the leisurely pace that Eager has to offer, which is ideal for walkers, and make the most of this opportunity to rest and indulge in any activities you choose.
11. Camp Verde
Camp Verde is a small town in Yavapai County that is well-known for the numerous annual events it hosts as well as the Fort Verde State Historic Park. A portion of Fort Verde, which was constructed during the Apache Wars and is now listed on the National Heritage list, has been preserved within this park.
The fort offered the formerly mining town and the surrounding settlers' protection from the Native American raids that occurred in the area. Despite the fact that the castle is no longer necessary, what is still there is preserved for individuals who have a passion for history. Visit Camp Verde for the Corn Festival, The Pecan, Wine and Antiques Festival, or the Crawdad Festival to have some fun and learn more about the history of Native Americans and the Apache Wars.
Camp Verde also hosts several other enjoyable festivals throughout the year. Don't miss out on seeing the beautiful animals at Out of Africa Wildlife Park or the Montezuma Rock National Monument! Before traveling back into town to unwind at the Luna Vista Bed & Breakfast.
12. Munds Park
Northern Arizona's Munds Park is characterized by its rural setting and lack of incorporation as a community. It is found in Coconino County. Put aside all of your technological devices and walk out here to take a break from the pressures of everyday life.
People who enjoy being physically active, as well as those who have an interest in photography, will find that Munds Park has a beautiful natural setting and a wide range of outdoor recreational activities to choose from. Munds Park is home to a series of trails known as the Munds Park Trail System. These trails are located all throughout the town and are great for hiking, mountain biking, and off-roading.
There is also the option of hiking the Arizona Trail to Mormon Lake and camping in the Coconino National Forest along the way. Bring your binoculars with you, and keep an eye out for birds such as bald eagles while you explore the area. Visit the Pinewood Country Club and treat yourself to some well-deserved TLC while you play a round or two of golf.
Small towns are a great place to have a relaxing vacation. So, If you live in Arizona or near the state, make sure you visit these beautiful small towns there.