The United States is one of the largest industrial countries in the world, featuring one of the largest workforces in the world. With such a massive workforce operating in the country, no wonder work boots are so popular in the US. They provide comfort, quality, safety and are usually made with the finest craftsmanship.
But, they are not just only used by workers. Work boots can also be used as a fashion statement with high-end clothes. This has increased their popularity even more and allowed companies to make work boots with a blend of quality, durability and fashion.
The best American work boot brands can be found below.
1. Carolina Footwear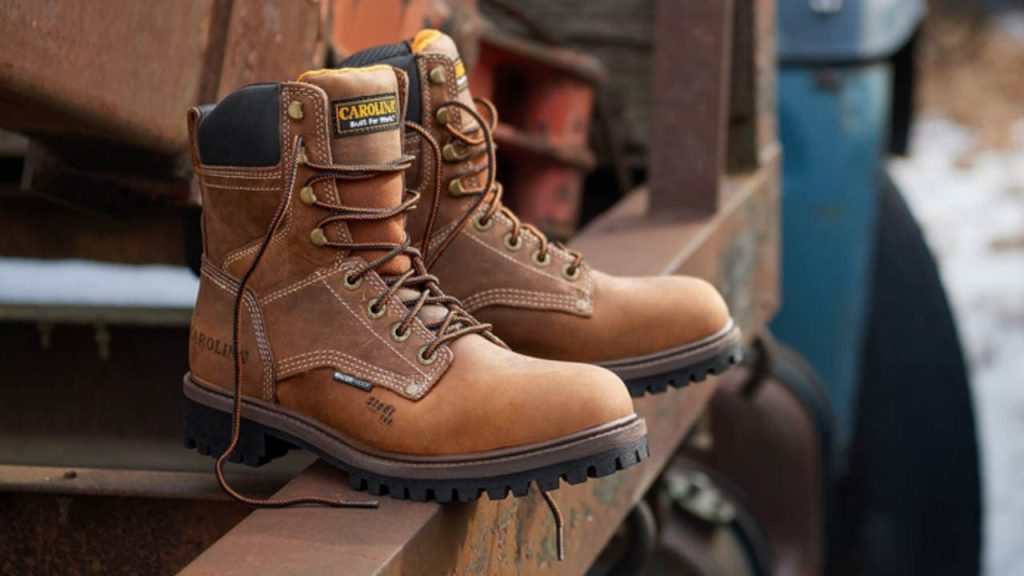 Carolina Footwear is a leading American footwear and work boots brand that produces the best safety toe shoes in the country. This brand manufactures and sells casual shoes for both men and women, as well as steel toe work boots.
Through world-class technology and techniques, Carolina Footwear produces shoes that are unrivalled in terms of quality and safety. Its work boots are some of the most durable shoes you will find in the country. Moreover, they are popular among workers all across the US.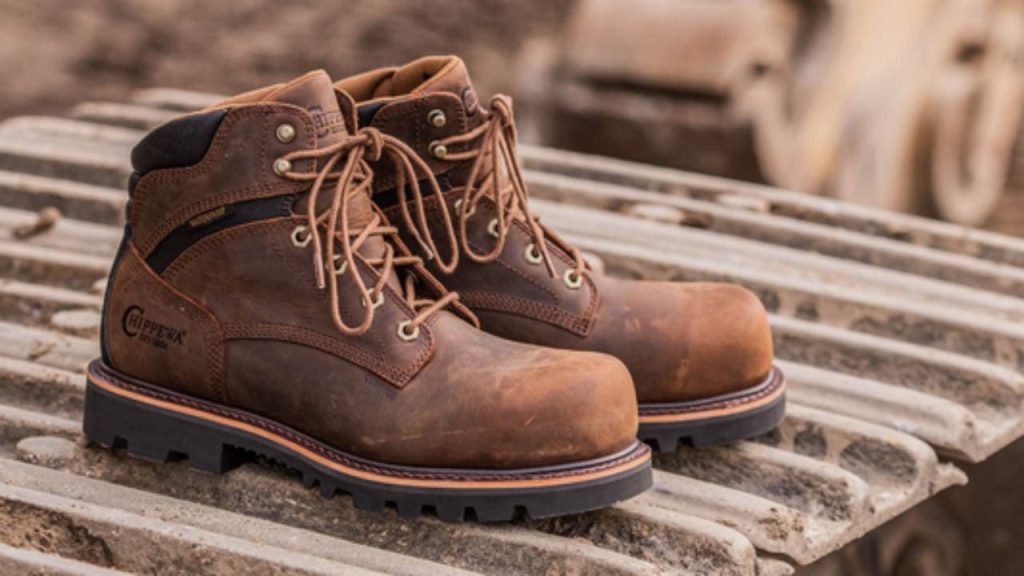 Initially started in Chippewa Falls as a small business, Chippewa Boots is one of the best-selling American work boot brands in the world. It produces a wide range of shoes and work boots that are water-resistant and offer comfortable insulation.
In fact, if you are looking for a work boot brand that has waterproof work shoes, then Chippewa Boots is the best choice on this list. This brand is renowned in the United States for producing top quality shoes that are made by skilled craftsmen.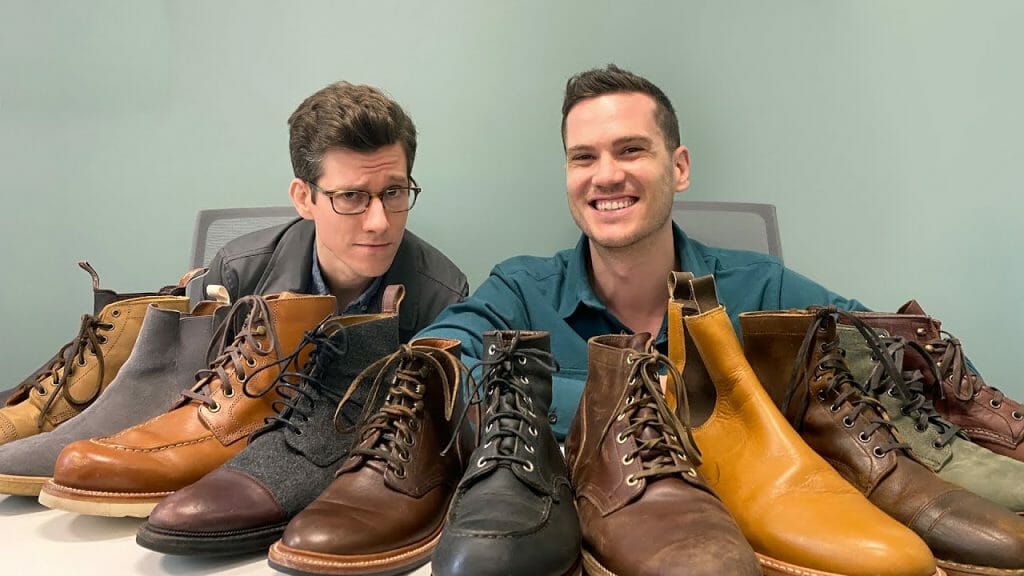 Founded in 1932, Danner is one of the most well-known American work boot brands in the world. Its boots highlight the top-class craftsmanship and high-end technology used to design and manufacture them.
Danner offers a wide variety of boots for men and women, from work boots to military boots. Additionally, Danner's hiking and hunting boots are also very popular in the US. You can buy Danner's boots from anywhere in the world, as it ships products worldwide.
You might want to check out these American shoe brands.
Red Wing Shoes is one of the best work boot manufacturing brands in the country, producing shoes of the highest quality. Its shoes are made from 100 percent full grain natural leather, nitrile cork outsoles and double leather toes.
Additionally, Red Wing Shoes specializes in premium and heritage shoes that are made with the finest materials. Furthermore, Red Wing's shoes are known for being very durable.
5. Carhartt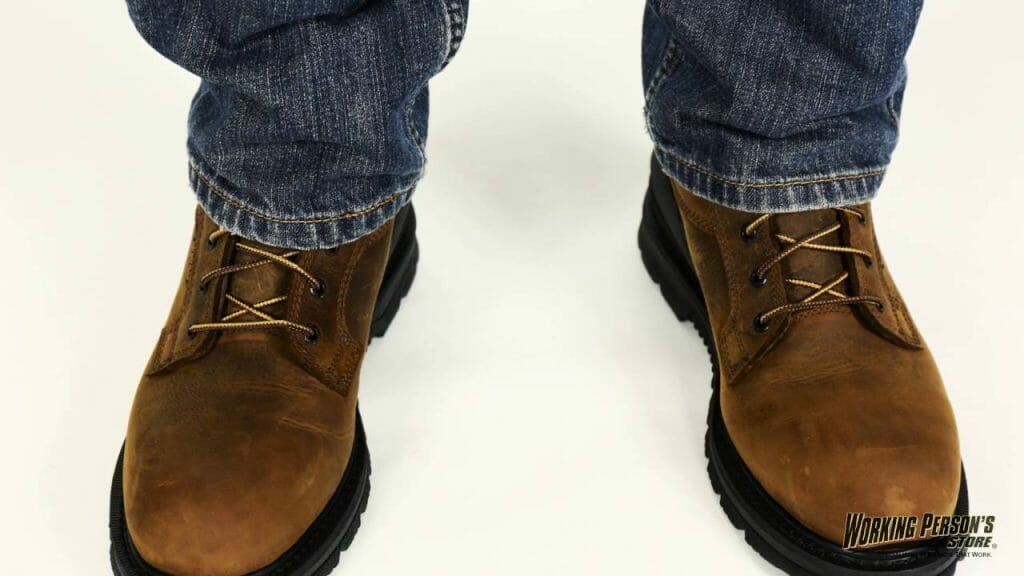 Carhartt is an apparel company that focuses on producing durable work boots and outdoor apparel. Founded in 1889, Carhartt is one of the most well-established workwear companies in the country and renowned in the American work boot industry.
Its high quality boots are used by a big portion of America's workforce and the brand itself is very popular among the general American population.
Thorogood is an employee-owned American work boot brand based in Wisconsin. It is highly popular in the US for producing top-quality, job-fitted shoes that are made for everyday use by hardworking people in America's workforce.
Thorogood's shoes are made of full grain quality leather and have slip resistant traction. Moreover, its boots have shock absorption in both the insole and outsole.
Match your shoes with your new clothes! Check out the American streetwear brands.
7. Woolrich
Woolrich is an apparel and shoe brand in the US that manufactures and sells clothes and shoes for both men and women. If you are looking for a work boot that is stylish and top quality, then Woolrich might be the best choice for you.
With Woolrich's high-end stylish work boots, you will also be able to work in style. In a way, its work boots enable you to achieve the perfect blend of productivity and fashion.
Styled as "KEEN", KEEN Footwear is an innovative American company that produces shoes, bags and boots for your everyday lifestyle. KEEN's work boots are made of a mix of leather and textile, and are 100 percent made in the US.
Furthermore, KEEN Footwear's boots are slip and oil resistant, providing you with safety as you work. KEEN also produces waterproof shoes for both men and women.
9. Belleville Boots
Belleville Boots is the best American work boot brand to wear in hot weather. It produces tactical boots that are high quality and offer great functionality. Additionally, its work boots are made to offer you flexibility, comfort and safety. The innovative design with which its training and work boots are made, allows air to flow in and out of the shoe.
Nicks Boots is renowned for its amazing handmade boots. Founded in 1964, Nicks Boots has more than 50 years of experience in producing boots. It produces and sells heritage and work boots that are high quality but also affordable in price. Nicks Boots do a great job at highlighting the excellent legacy of manufacturing durable but stylish boots that are perfect for everyday use.
HUF is a street wear brand that has been around since the early 1990s and is deeply ingrained in the core of street wear culture. Since then, it has only grown in strength and popularity. Following a time with Stussy, Keith Hufnagel, a native of New York, established his own label in San Francisco.
Ronnie Fieg, a New York-based footwear designer, is the inspiration for Kith. With a retail location that is home to some of the most desired names in both the sneaker and streetwear worlds, the multidimensional label is a must-see. Kith is most recognized for its logo-heavy, urban clothes, as well as its limited-edition collaborations with labels that are a little out of the ordinary.
Selecting a work boot brand from the above list isn't easy, as they are all such great choices. However, the specific criteria that you are looking for will help you choose one. Suppose, if you are looking for a pair of boots for hot weather, go for Belleville boots. But, if you prefer work boots for comfort, then choose Thorogood.