In Arkansas, you can enjoy the diverse natural parks in places like the Ozark Mountains, the Buffalo National River, and more. Either to escape the stress of city life or to appreciate mother nature, camping in these areas will be an extraordinary experience for you.
You can get the best campgrounds to make the most of your camping experience. So, here you have the list of the most popular campgrounds in Arkansas.
1. Crater of Diamonds State Park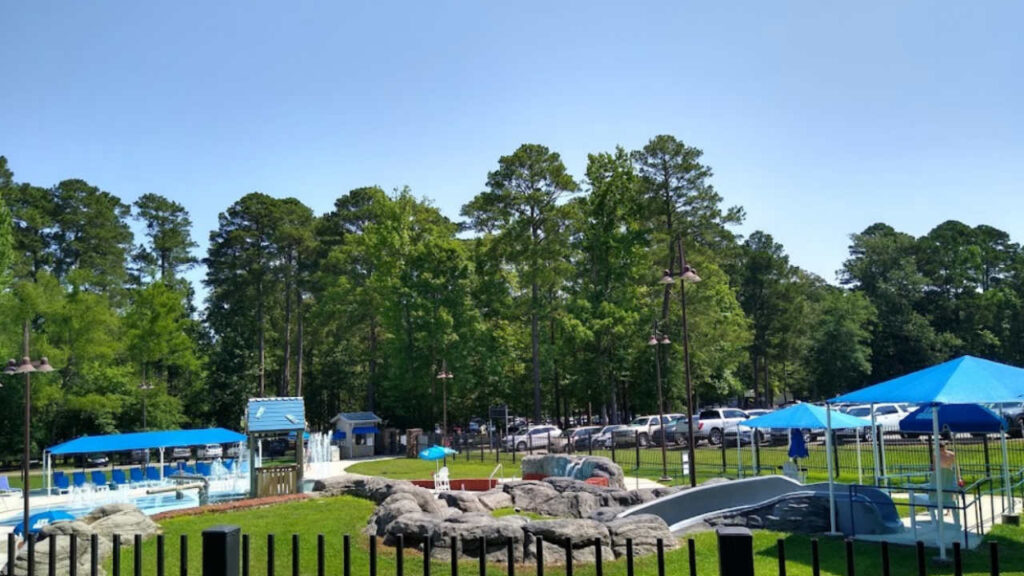 Like the name suggests, you can have a unique experience of searching for diamonds in the Crater of Diamonds State Park. There are digging tools available and marked sites to have an adventure searching for diamonds amid the forestry. This place is best for those who want a more modern version of camping as facilities like walk-in tents, warm showers and Wi-Fi are available.
2. Bull Shoals White River State Park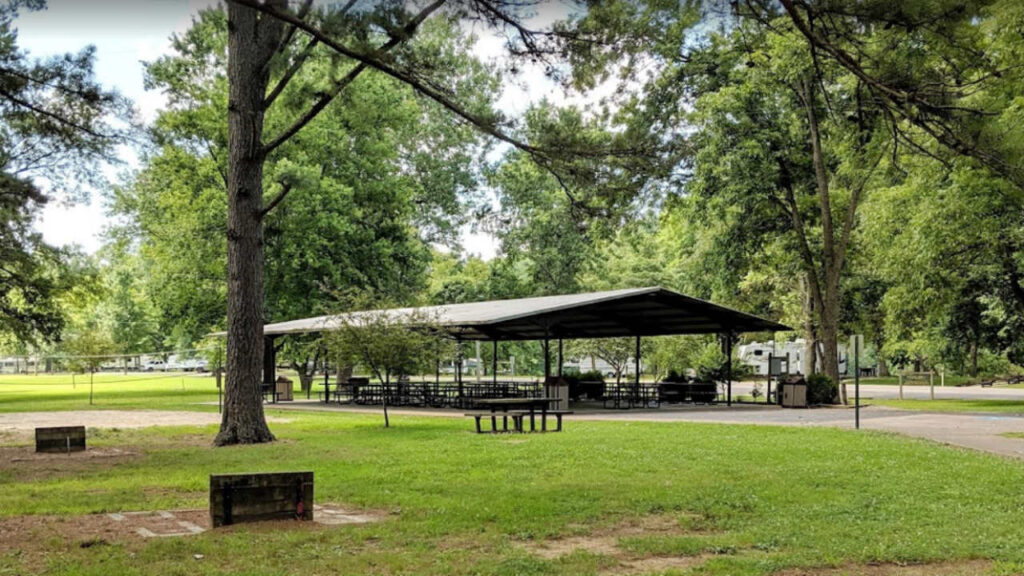 Bull Shoals-White River State Park is popular for its best trout-fishing streams in the country. If you love fishing, this campground is the best for you.
There are boats available nearby the land, and you can rent them hourly to enjoy a meditating time amid the beauty of the lake. There are hilly areas to hike in and lakes to fish in, so it is the perfect combination for camping in nature.
3. Baby Bears Camp
The first campground on the list is Baby Bears Camp with a secluded area. This area is left untouched to maximize the influence of nature. For a raw experience, this area is the best place to camp.
You can camp anywhere on the 35 acre property, but you have to go on foot. Only a few drive-ins are allowed after taking permission. In the communal area, you can enjoy a relaxing time on the golf discs and fishing pond.
These are the best ziplines in Arkansas.
4. Buffalo Camping & Canoeing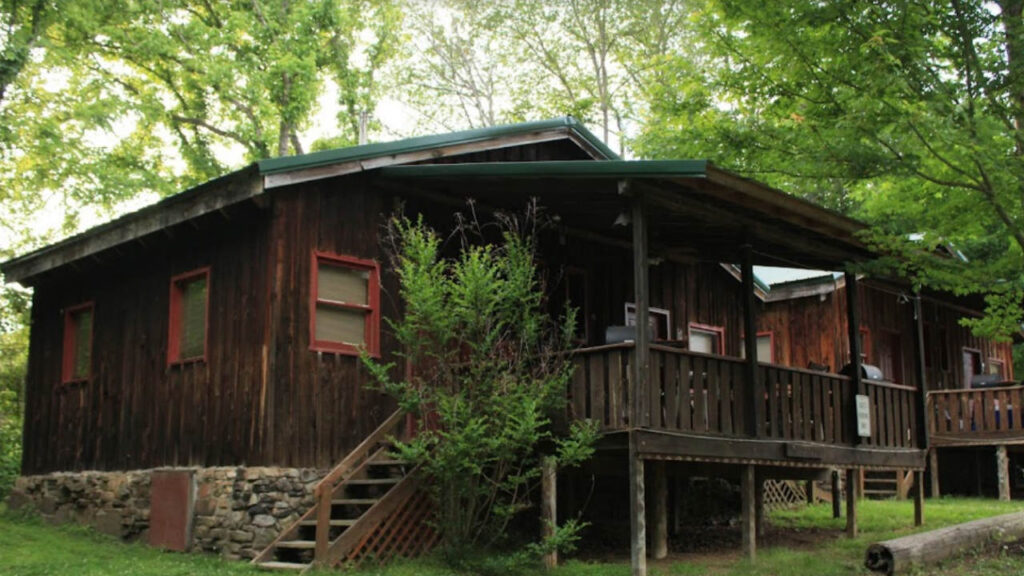 To experience camping in the primitive style, Buffalo Camping & Canoeing is the perfect place for you. A few miles away from the Buffalo River, you can set up your camp to enjoy the serene nature along with the green landscape.
There are public facilities available, like tents and restrooms. You can also park your RV or car nearby. You can even have the chance to book a float trip from this area.
5. Daisy State Park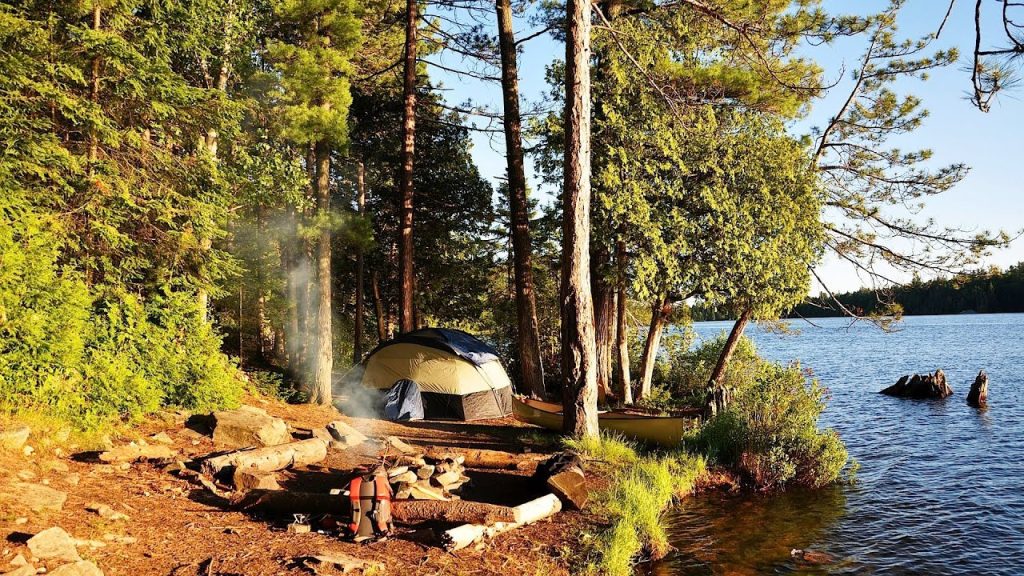 Near the Ouachita Mountains, Daisy State Park is a fantastic place to hang out amid the serene eco-park. For those who want to enjoy activities while camping, this is the perfect campground.
You can ride bicycles on the Bear Cycle ATV Trail, or paddle around Lake Greeson on a rented Kayak. More advantages of this campground include screened-in pavilion, children's playground, and several picnic areas.
6. Devil's Den State Park
In this list of campgrounds, one of the oldest is Devil's Den State Park. Since 1933, this place has grown popular and is a perfect place for camping. Over the years, it has been developed.
Presently, you can park your RV, hike and enjoy your stay in the riverfront cabins. There are many facilities available for the campers, along with a swimming pool to enjoy a dip.
Check out these stunning water parks in Arkansas.
7. Gulpha Gorge Campground
The campground of Gulpha Gorge is located near the Hot Springs National Park and offers over 40 sites to camp. If you want to join a huge group to camp, it is the best campground.
This property contains multiple sites with different areas to hike, swim and create a campfire. You have to get a permit and pay for the places to book for your group of campers.
8. Hot Springs National Park KOA
Another campground near the Hot Springs of Arkansas is the Hot Springs National Park KOA. You can have a relaxing stay in this area and, within walking distance, enjoy the natural hot Springs. Different other features of this campground are the mini-golf areas, well-furnished cabins and outdoor pool.
9. Kings River Falls Camping
If you are looking for a campground where you can enjoy some self-isolation time, Kings River Falls Camping is the place for you. Even though it is popular, due to the location, it is a calm and quiet place to camp. The area has few camping sites on the 7-acre property. You can hike or have a walk in the caves and remarkable rock formations near the sites.
10. Lake Fort Smith State Park
Situated amid the Boston Mountain Valley, the serene campground is Lake Fort Smith State Park. It is the ideal place to do many activities in a single place.
Starting from hiking, you can enjoy fishing, riding canoes and jet-skiing. There are 30 campsites to build your camp, and you can have the luxury of enjoying different amenities, like a swimming pool and children's play area.
11. Mississippi River State Park
Mississippi River State Park is a campground that will amaze you with its natural beauty. This place is part of the St. Francis National Forest. You can meditate, relax and camp on this marvelous site.
The campground views are picturesque, and you can book well-polished cabins to rest. If you are keen on enjoying fishing and canoeing, this place has seven water bodies. Nearby, you can book hotels and later enjoy the wonderful Mississippi lakes.
12. Morningstar Camping
If you are interested in a more developed camping ground, Morningstar Camping is the right choice for you. It is a 16-acre property located in northern Arkansas. As it is a private-property, you have to book for access. You can build your tents and enjoy the amenities of this property. There are guest rooms, washrooms and hiking trails for the visitors.
The view from this place is magnificent as it is situated near Nimrod Lake. It is the perfect spot for family camping. There are advantages to choosing this place like a children's playground, swimming pool and boating. You can camp here year-round, but you have to book beforehand during March to October as it is very popular.
Camping can provide you with lifelong memories. For self-development and relaxation, camping is the best way to take a break from our monotonous life. Through this list of campgrounds in Arkansas, you can now easily choose the best one matching your taste and have a great vacation amid nature.