When it comes to great places to visit in Georgia, you will stumble upon a long list of places to visit. But did you know that Georgia is also home to many exciting and unique amusement parks?
People of all ages can come and enjoy a variety of amusement parks. Be it one full of natural charm or a park designed to terrify you, you can surely enjoy a bunch of exciting rides and attractions.
To jot down the best ones for your bucket list, here is a list of the most popular and exciting amusement parks in Georgia!
1. Six Flags Over Georgia
When it comes to amusement parks in Georgia, none can top Six Flags Over Georgia. With its best rides, thrilling attractions and special events, it remains one of the most popular amusement parks in Georgia. You can choose any ride from an array of exciting attractions. Wilde rides, kid rides, family rides and even water park rides.
For a gut-wrenching ride, you can choose Acrophobia that drops from 200 feet. The Dahlonega Mine Train is an exciting ride through treacherous hills. If you are visiting on hot summer days, you can cool off the heat with Six Flags' Hurricane Harbor.
2. Wild Adventures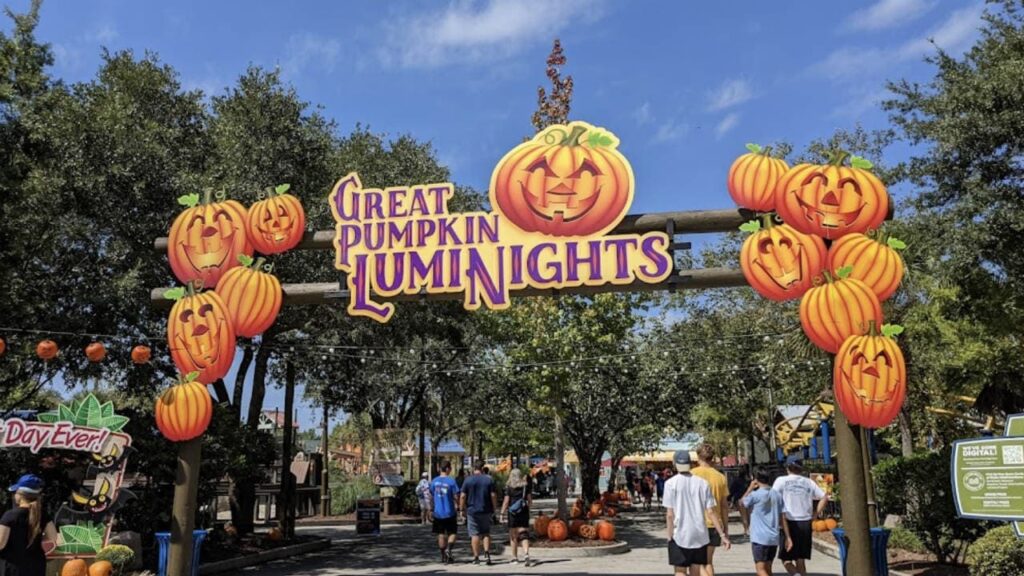 In Wild Adventures, you won't run out of thrilling rides and attractions. So plan an entire day of entertainment and fun when you visit this amusement park with over 40 rides and attractions.
There is also fun animal fun and live entertainment for the visitors to enjoy the ultimate package of fun. The seasonal Splash Island water park is one of the best attractions, loved by the visitors.
People of all ages will have a great time with great attractions, including a 100-foot-tall telescoping tower, the Aviator, and the Bonzai Pipelines. For children, Ant Farm Express will satisfy all their love for fun and joy.
3. Stone Mountain Park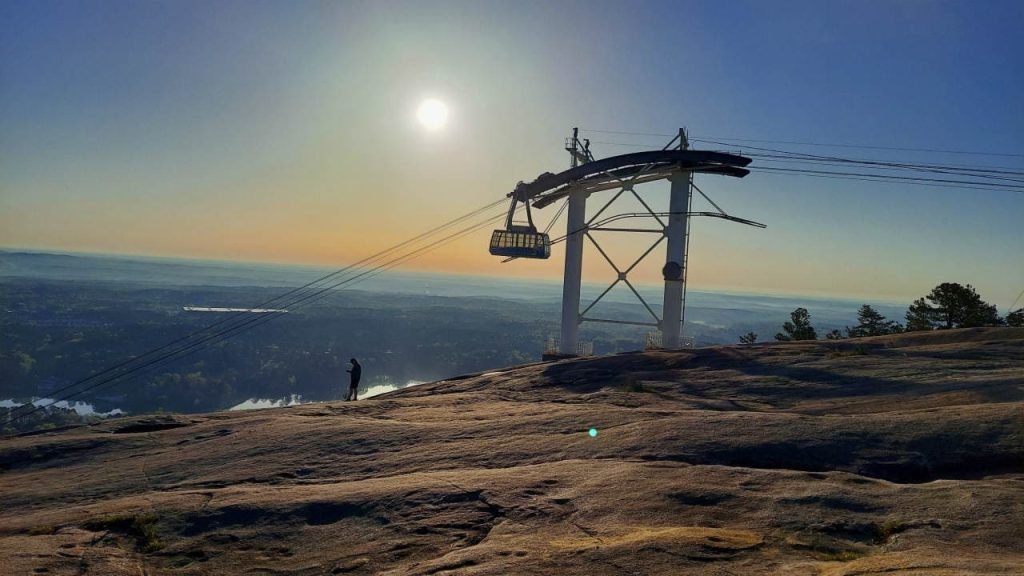 Nestled within the natural beauty of the Stone Mountains, you will enjoy Stone Mountain Park with your family and friends. It features family – friendly attractions in its 3200 acres of beautiful area. Along with outdoor recreational activities, you have a variety of on-site lodging options.
So, with non-stop fun, you can also enjoy some relaxing time. The seasonal events in the park are top-notch. If you visit during Christmastime, you can join in many exciting attractions arranged with a theme.
The seasonal festivals add stars to the experience. This park is best for those who are looking for natural recreation areas.
These are the best ziplines in Georgia.
4. SkyView Atlanta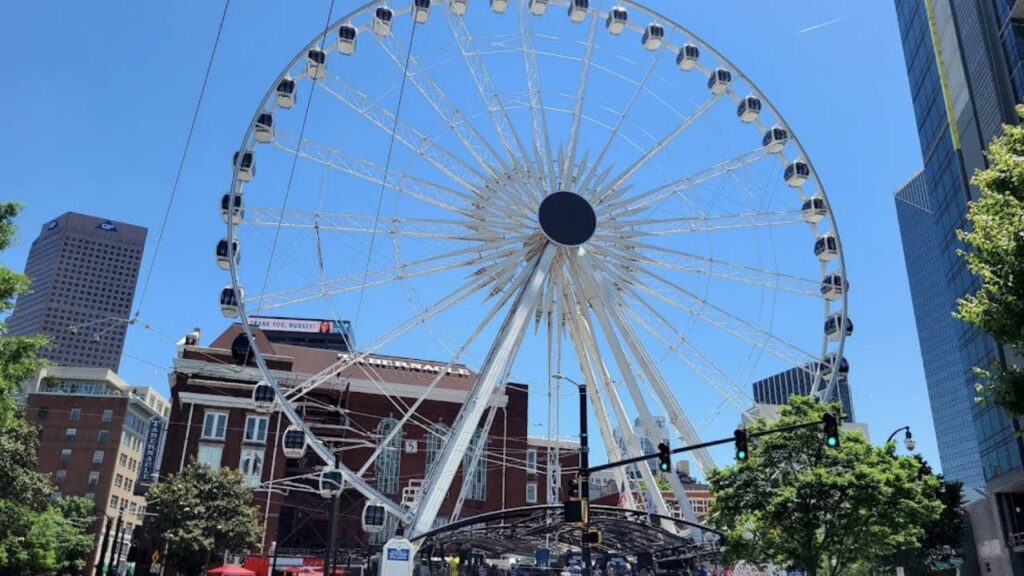 For a world-class view from Atlanta while enjoying exciting rides, visit SkyView Atlanta. It is an amusement park for people of all ages. You can start your day with a 20-story-high ride on a Ferris wheel gondola. With its Ferrari-style seats and clear glass windows, you can enjoy an unimaginable beautiful view of downtown Atlanta.
You can move on to the spinning classroom and see different exhibits of science, art, technology and engineering. For old and young people, this amusement park is open all week.
5. Fun Spot America
At Fun Spot America, you will find the best of both worlds. Whether you want thrilling rides or a splash – filled session, you can turn to this exciting amusement park. Their fantastic rides have been popular for years. There is a unique zip line.
Other rides are Ferris wheel, and go-kart track, which are the best rides for younger visitors. For a family attraction, miniature golf is great for many rounds of play. There are 3 courses available based on level of difficulty and style, so you can choose according to your choice.
6. Funopolis Family Fun Center
For a family fun time, you can choose Funopolis Family Fun Center any time of the year. With classic attractions like go-karts and bumper cars, there are other exciting rides, including the Down Pour Derby. For an adrenaline rush, don't miss out on their Escape Room.
In addition, you can also enjoy laser tag, miniature golf, mini bowling and a rock wall for an unforgettable experience. There is also an arcade for a relaxing time. Then, once you are done using all your energy, you can replenish your energy by enjoying delicious snacks at Funopolis café.
Check out these tranquil RV parks in Georgia.
7. Lake Winnepesaukah
Are you looking for an amusement park where there is a mix of both traditional and modern rides? You have to opt for Lake Winnepesaukah. It is famous as one of the best family amusement parks in America. There are designated areas to enjoy a lovely picnic with gorgeous scenery.
Dine in the area and the game's area is also best for everyone. One of the best parts of visiting this amusement park is that you can have direct access to SOAKya Water Park for a splashy experience.
8. Mountasia
With a bunch of exciting rides and an ambient place for family fun, visit Mountasia. This enormous amusement park has three 18-hole miniature golf courses, innumerable rides and a go-kart track. Wait! There is more.
With more than 70 classic and latest games, there is also a state-of-the-art game room. Remember to check their website to know when the go-track season is on for the best times.
9. Dino Village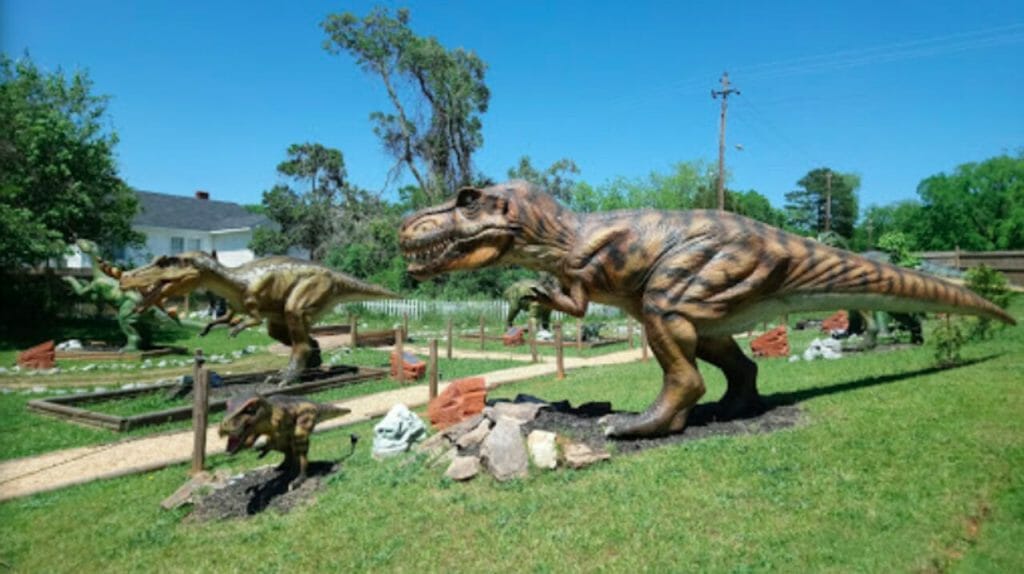 Are you a big fan of Jurassic World? Dino Village is an exciting dinosaur themed amusement park which anyone can enjoy even if they are not a fan of the book franchise.
With its gigantic bouncy castle and a range of dinosaur rides, you will not run out of fun times in this exciting place. The playground has several dinosaur-themed sculptures to revive a real type of primitive time.
10. Tank Town USA
For the thrill seekers, Tank Town USA provides a package of activities. To get your heart pumping with adrenaline, this one – of a kind amusement park will offer you an exciting driving experience. You can drive a tank and crush a car with one. Enjoying the Car Crush, Tank Drive and even operating an excavator, all can be done in this fantastic amusement park.
You can book for your entire family or group of friends beforehand so that everyone gets the chance to enjoy all the thrilling attractions. It will truly be a lifetime experience!
11. Unicoi Zipline & Aerial Adventure Park
Located in Helen, Georgia, Unicoi Zipline & Aerial Adventure Park offers certified and eco-trained zipline guides. The ziplines will take you through an unforgettable experience where you can view and learn about the forest life.
Moreover, you should visit these ziplines not only because of the fantastic views, but also the opportunity to explore the forest habitat, as well as the history and local fauna.
12. Zipline Canopy Tours of Blue Ridge
With two different zipline options, you can choose to take a longer tour of 2 and a half hours which has 13 lines and three sky bridges. But you can also pick the 1-hour canopy tour. Moreover, the Blue Ridge's Aerial Adventure Park offers different attractive activities like climbing walls, tight ropes and suspended bridges.
13. Rigby's Water World
Rigby's Water World is a privately owned water park in the southern part of Warner Robins, Georgia. It opened in 2018 with 17 slides, and covers 23 acres with an additional 90 acres available for expansion.
No matter what kind of rides you enjoyed before, once you visit the amusement park of Georgia, your standard of the best attractions and rides will rise higher. So, don't miss out any longer, choose any from this list of the most popular amusement parks in Georgia and make an unforgettable experience!