When it comes to breathtaking natural beauty, the waterfall ranks near the top of the list. It's amazing because of the sound it causes and the enormous amount of water it contains.
There are many waterfalls all over the nation, but California's stunning waterfalls have the power of luring visitors from near and far. Keep reading to explore my collection of the most stunning waterfalls in California.
1. Yosemite Falls, Sierra Nevada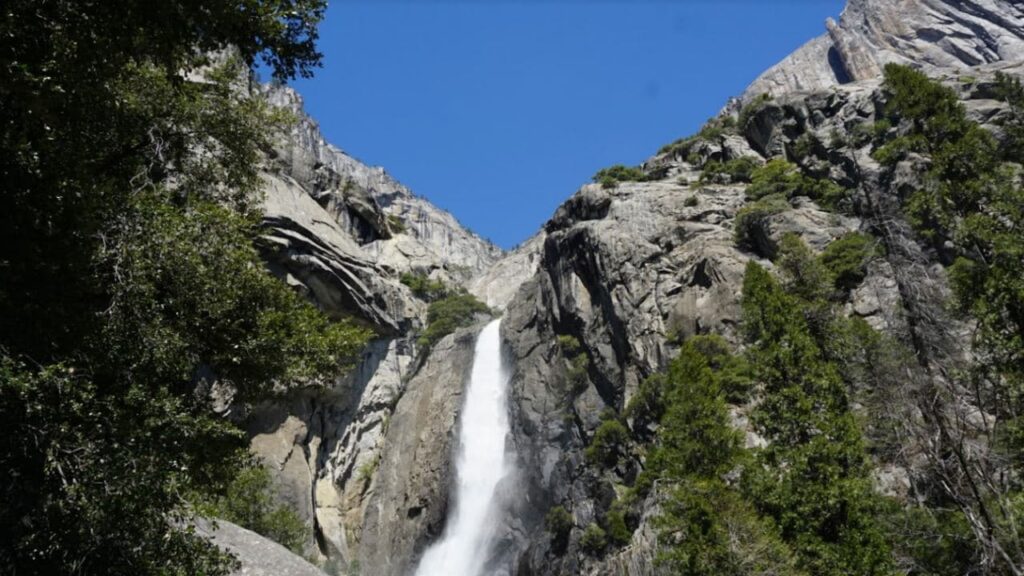 Yosemite Falls is one of the most attractive waterfalls in California that is an amazing hike. It is one of the tallest waterfalls located in Yosemite National Park, California.
This waterfall has three tiers and a combined drop of over 2400 feet. The Yosemite Falls is very impressive to see. Moreover, as this waterfall has round-trip hype, you will get an aesthetic view of it while walking through it.
2. Burney Falls, Shasta County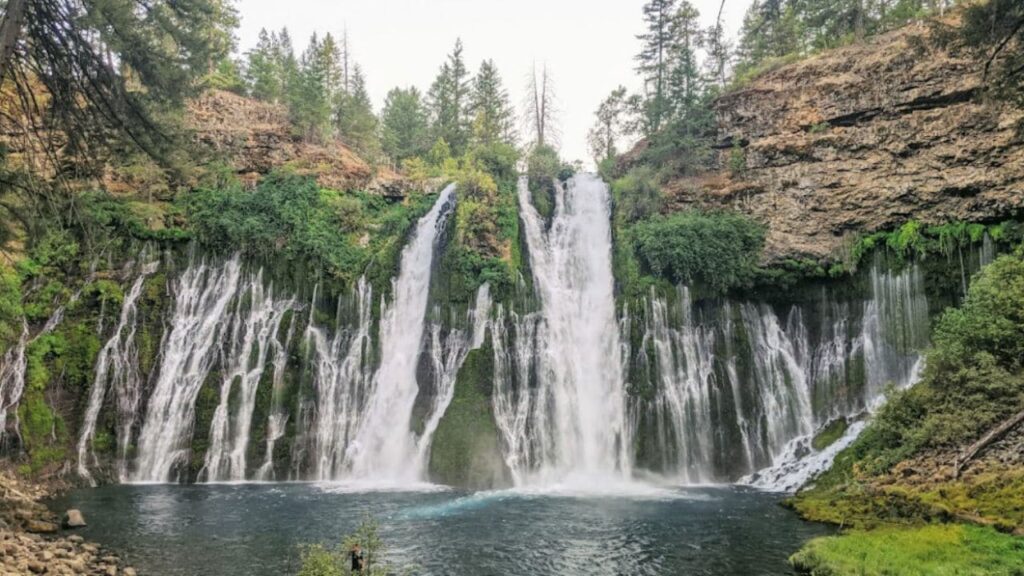 Among California's waterfalls, Burney Falls is one of the most spectacular ones. This waterfall in Shasta County, California, is surrounded by beautiful vegetation and covers showers. Burney Falls has a spike in tourists from April through October.
While most waterfalls dry up in the summer, this one continues to flow. After parking, you may go to the waterfalls right away, or you can choose from numerous trails on each side.
3. Bridalveil Falls, Yosemite Valley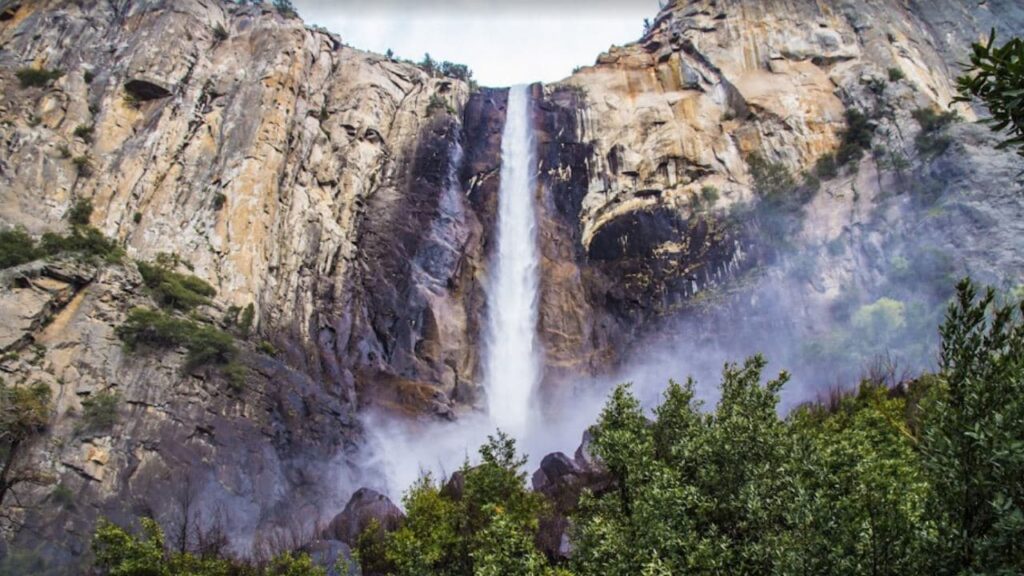 Bridalveil waterfalls, located in Yosemite National Park, is one of the most renowned waterfalls in California. This is a fantastic path to walk on at any time of year.
Walking up to the foot of Bridalveil Fall on the concrete way is a simple and enjoyable experience, and you will be able to see the soaking droplets that swirl around the core of the waterfalls while they are in full flow. Bridalveil Fall seems to be at its most beautiful during the early springtime.
Love skiing? Check out these ski resorts in California.
4. McWay Falls, Julia Pfeiffer Burns State Park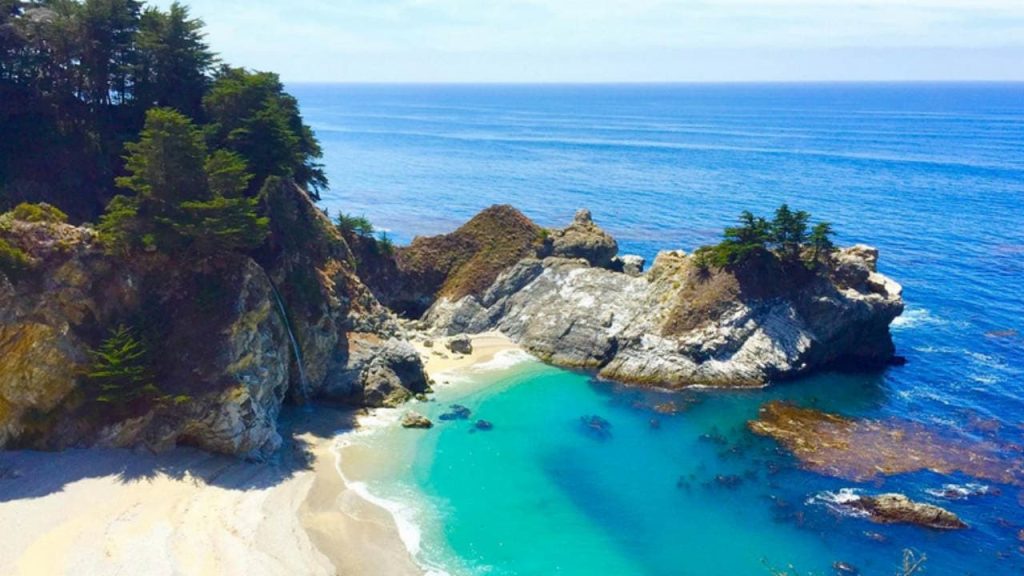 McWay Falls is one of California's most renowned waterfalls, and with good reason: it is beautiful and falls right next to the shore. A visit to a spectacular waterfall is on the bucket list of any wildlife enthusiast planning a vacation to California this autumn season.
Even though you can only see it from a distance, it is a beautiful waterfall to see. The fact that it falls straight onto the sand, on the other hand, is the most aesthetically pleasing part of it.
5. Middle McCloud Falls, McCloud
Known locally as Middle McCloud Falls, this waterfall is one of California's most beautiful and picturesque attractions. Middle Falls is visible from the trailhead, which is quite flat for the first several kilometers before rising steeply via switchbacks to provide a good view.
Swimming is popular at Middle Falls; however, jumping is not recommended due to submerged rocks. Driving to the Middle Falls views is an option if you don't want to walk there.
6. Upper McCloud Falls, McCloud
The Upper McCloud Falls is particularly strong and fast-flowing throughout the winter and early spring seasons. An insignificant swimming area may be placed at the base of the falls. It is widely accessible because it is paved. This breathtaking waterfall may be found on Upper Fall Rd in the town of McCloud, California.
Several waterfalls can be found in the area, and they are all worth seeing. This is a great location to have a fun time in the summer.
You might also check out the best state parks of California.
7. Escondido Falls, Santa Monica Mountains
Escondido Falls appears to have endless beauty, thanks to the steep rocky slopes and the evergreen green. This waterfall, located in the Santa Monica Mountains near Los Angeles, California, is one of the area's main attractions.
This waterfall is split into two tiers, the first of which is 50 feet tall and the second of which is 150 feet tall. It is a recurring waterfall, and as a result, it is among the most magnificent falls during heavy rainfall or after a rainstorm.
8. Vernal Fall, Yosemite National Park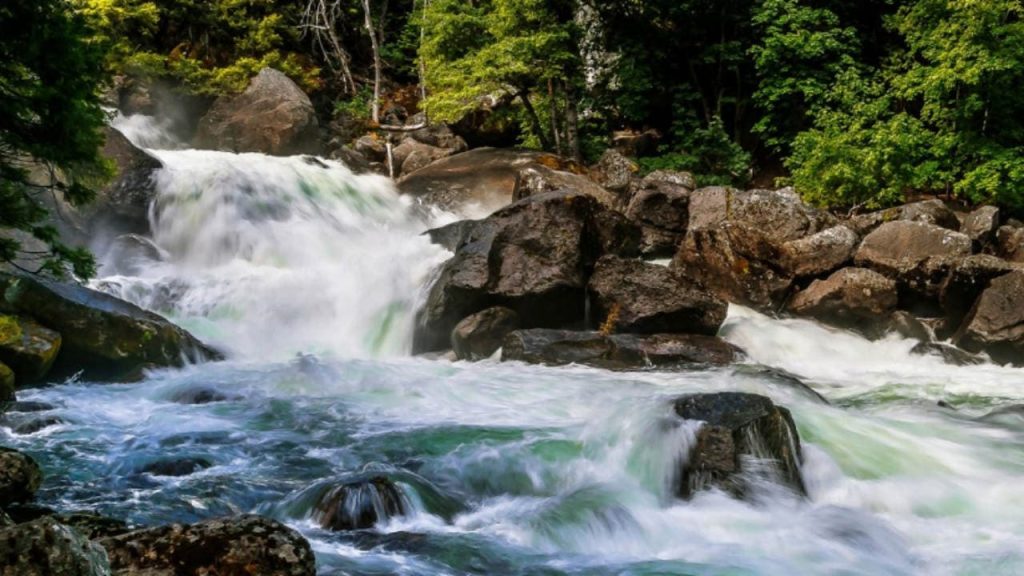 Vernal Falls is another fantastic waterfall located in Yosemite National Park. This powerful 317-feet waterfall with beautiful sweeping vistas and a shaded, steep path to the summit.
As you approach the Vernal Falls Footbridge, you get your first view of both the falls and nature. Vernal Falls is accessible all year, but the waterfall comes significantly less forceful near the end of the summer.
9. Grizzly Falls, Sequoia National Forest
Grizzly Fall is one of California's most spectacular waterfalls. This location features a beautiful length of the natural stream as well as a fantastic spot to unwind.
Grizzly Falls, wherever Grizzly Creek runs through Kings River, offers a beautiful cascade and is an ideal picnic site. The 2,000-feet stone wall that lies in the lake provides vistas and is a fantastic camping spot.
10. Horsetail Falls, Yosemite National Park
Horsetail Falls, located in Yosemite National Park, is a natural wonder that cannot be compared to any other waterfall in California.
A popular feature of this waterfall is the 'Firefall,' a periodic phenomenon that takes place only in Yosemite National Park during the colder months each year.
11. Rainbow Falls, Mammoth Lakes
Rainbow Falls is a waterfall in California that may be seen near West Mammoth Lakes. This stunning waterfall is about 100 feet in height and has the appearance of a traditional waterfall form.
There is also a lake nearby that is handy and has a little waterfall to enjoy. Climbing to the top of Rainbow Waterfall is one of the most fun activities available in Mammoth.
12. Mossbrae Falls, Dunsmuir
Mossbrae Falls, which can be found near Dunsmuir, California, is yet another breathtaking waterfall. This magnificent waterfall is fed by a spring and has several layers of water that cascade down the mountainside.
Taking a short walk down the train tracks will get you up close to the waterfalls. With its mossy, lush bank and its descent into the stream below, Mossbrae Falls seems to be exceptionally lovely and spectacular.
13. Salmon Creek Falls, Big Sur
Salmon Creek Falls, situated in Big Sur, California, is one of the state's largest waterfalls and one of the world's most photographed waterfalls.
This waterfall, which is surrounded by breathtaking scenery, is growing more popular day by day. This 120-foot-high waterfall is nearly completely silent during the off-season, but it comes to life during the summer months.
14. Alamere Falls, Point Reyes National Seashore
Think of a waterfall that falls directly into the ocean! Alamere Falls is a kind of waterfall in California, located in Point Reyes National Seashore. It is one of the best waterfalls that has several natural wonders and a great appearance.
The stream is particularly more visual from December to May. The rock takes on an emerald hue due to the water's peculiarities.
15. Sturtevant Falls, Sierra Madre
Last but not least, Sturtevant Falls is such a place of the Sierra Madre that it is the most popular waterfall and the best spot for hiking and picnicking.
The hike to Sturtevant Falls is among the most accessible and enjoyable walks in Los Angeles. The canyon's historical significance, as well as the greenery and water attractions, make this a worthwhile journey.
16. Rainbow Falls, Mammoth lakes
Rainbow Falls is a free fall curtain that plunges 101 feet to the waters below and is named after the magnificent rainbows that cross the falls on bright sunny days.
The middle fork of the San Joaquin River produces Rainbow Falls, which is a feature of the Devils Postpile National Monument.
17. Escondido Falls, Malibu
Escondido Falls, one of the most stunning waterfalls in Southern California when it is flowing well, is about the journey as well as the destination because the climb to get there is scenic and shaded.
Getting to the Lower Falls is simple and only requires a 2-mile roundtrip climb. One of the top waterfall treks accessible from Los Angeles is this one.
There's nothing quite like a trip to the waterfalls for a memorable experience. A beautiful green environment surrounds all of these waterfalls, creating an aesthetically magnificent scene. Tourists from all over the world travel to these photogenic destinations because of their appearance. Let me know which one you're most looking forward to attending next.