Wedding locations may provide a unique twist to your ideal dream wedding. Who wouldn't wish to brighten up their important days in life?
People frequently choose locations to commemorate important occasions, beginning with weddings, when a magnificent evening is planned according to the available space and the customer's budget. Other occasions include birthdays, anniversaries, and graduations.
Essentially, the events are selected so that the participants may retain the memories of their lives for the rest of their lives. If you are planning to get married and searching for a great wedding venue in Arkansas to start your new life then you can have a look at our list of some of the best wedding venues in Arkansas.
1. Osage House
Call: +14792577888 – Visit Website – View on Map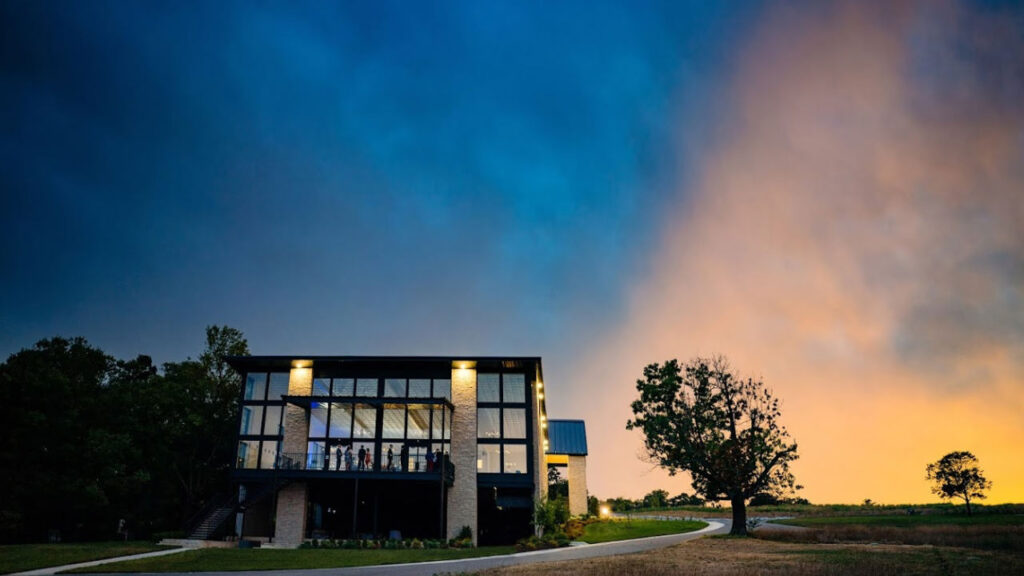 This breathtaking wedding location is situated in the town of Cave Springs in the state of Arkansas. On-site accommodations for the groom and bride are available at Osage House. It has a capacity of up to 299 people. It also offers choices for both indoor and outdoor configurations. The price varies from $3600 – $6700, depending on the package.
The magnificent ink-black roof and milky white stone of the building's external area will provide a spectacular wedding backdrop. The bigger windows enable you to take advantage of the abundant natural light.
2. Walton Arts Center
Call: +16002577688 – Visit Website – View on Map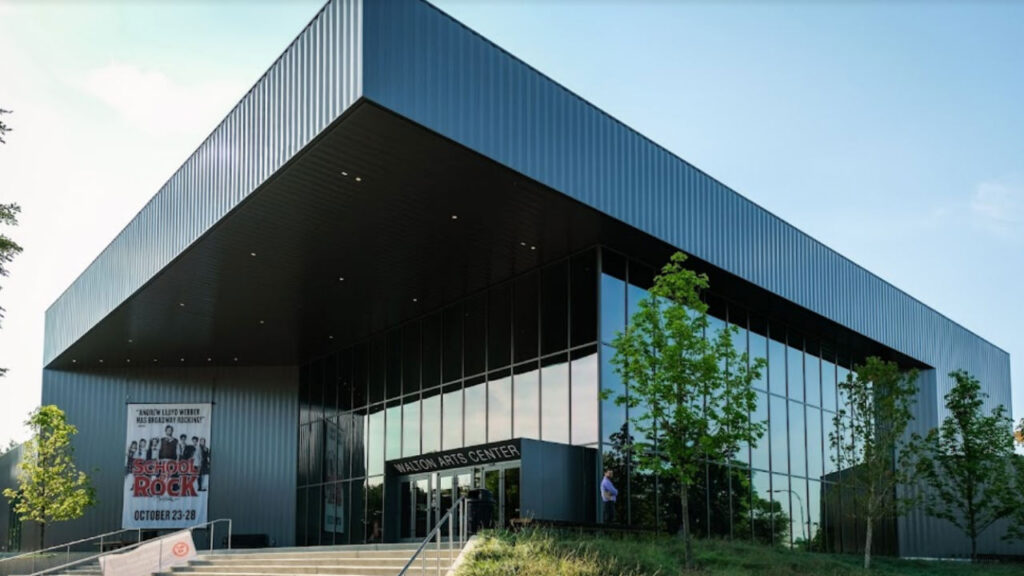 The Walton Arts Center is located in the city of Fayetteville, in the state of Arkansas. It's located exactly in the middle of Dickson Street's business district.
Like the other wedding venues in Arkansas, this beautiful wedding center offers all of the necessities for a successful wedding. Additionally, it provides a spectacular display for your ceremony and celebration that will leave your guests speechless.
There are nine different choices for this wedding location. Their biggest facility has the capacity to accommodate 350 people. In addition, it includes several dressing rooms for both the bride and the groom. The cost may vary depending on the day and the room selected, but it will be $6000 – $15000.
3. The Ravington
Call: +14792571000 – Visit Website – View on Map
It has a 111-years old history, and it is located in Centerton, Arkansas. This stunning wedding venue includes dark wood floors, Edison lights, exposed bricks, guys, and a ladies lounge. It also has separate groom and bridal quarters. It can accommodate up to 300 guests.
Depending on the selected date, the price range will vary from $1000 – $5800. This amazing wedding space also has a beautiful set of teal doors to serve as a wedding photography prop and add extra color.
Check out the best golf courses in Arkansas.
4. The Record Downtown
Call: +14798020064 – Visit Website – View on Map
The Record Downtown is very close to the community's square. It provides an urban vibe. It features two cocktail bars, a wooden barrel ceiling, and original garage doors.
This aesthetic wedding venue can host up to 850 guests (Record North), and the Record South can accommodate 450 guests. Based on the season and date selection, the price range may vary from $2500 – $7500.
5. The Botanical Gardens of the Ozarks
Call: +14798030500 – View on Map
The Botanical Gardens of the Ozarks provides you with the exotic opportunity to enjoy the amazing weather and outdoor scenery. This amazing wedding spot is situated in Fayetteville, Arkansas. It is a few minutes away from the Northwest Arkansas Mall.
It has got the highest vote on CitiScapes magazine's best wedding place for seven years in a row. It has twelve themed gardens. Depending on the season and rental desire, the cost will range from $1800 – $3600, excluding the simple package.
6. Sassafras Springs Vineyard
If you are searching for a princess-like dreamy wedding setup, – then you can choose Sassafras Springs Vineyard. It is located in Springdale, Arkansas. The newly made veranda provides a safeguard. It includes set up, clean up, and tear down options. The price will vary from $2900 – $5900.
7. Greenhouse Two Rivers
Call: +14798020064 – Visit Website – View on Map
Greenhouse Two Rivers is the perfect creation by Caleb and Lauren Greenberg. It brings the newlywed couples together for beautiful wedding photography. It always amazes you with its nature. That's why it is the perfect wedding place for nature lovers. It always works to make your big day more memorable and beautiful.
It can host up to 300 guests. All the rental includes accessibility to the entire property. It has groom and bride quarters. The rent cost will vary from $2900-$4000.
8. Inn at Carnall Hall
Call: +14792512569 – Visit Website – View on Map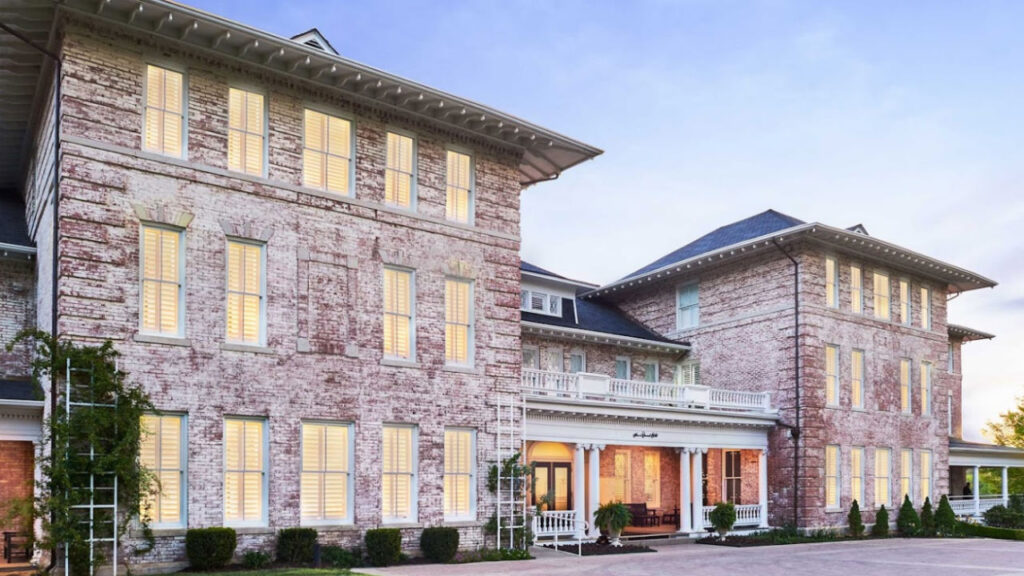 It is a classic southern wedding venue – that is situated in Downtown Fayetteville, Arkansas. This wedding venue gives you an unparalleled view of the University of Arkansas. It offers on-site catering, rental chairs, and table options. You can also personalize the room layouts. It has a bridal suite. Based on the season and your event size, the price range will differ from $500 – $4,500.
9. Crystal Bridges
Call: +14798020064 – Visit Website – View on Map
It is a premier art museum, and also it is also used as a wedding venue. This wedding place is one of the best wedding venues in Arkansas. It provides an amazing opportunity to make their memories more memorable with the cultural masterpieces.
Depending on the availability and season, the cost ranges from $2500 to $8000. It has several wedding locations available.
10. Mildred B. Cooper Memorial Chapel
This place is one of the best places to get married. It is a perfect blend of modern and ancient architecture. E. Fay Jones and Maurice Jennings designed these beautiful places. This place can host up to 120 guests. It is an amazing place to get married. It costs $800 for a one and half hour rental.
11. Stone Chapel at MattLane Farm
Call: +14792566688 – Visit Website – View on Map
It was created in 2017 as a wedding location that could be customized for each couple. Additionally, while creating this wedding venue, special attention was given to every detail to make your special day one to remember.
The stone chapel will serve as the ideal background for your wedding photos, and it is available for rental. It has the capacity to seat up to 250 people. The rental fee varies from $5800 – $7200, and it covers everything from tables and chairs to cocktail tables and bar stations.
12. Arkansas Air and Military Museum
Call: +14792577888 – Visit Website – View on Map
Make a date with the Arkansas Air and Military Museum to kick off your new married life! It provides a large amount of room and enough lighting to make your wedding photos more visually appealing. The fee will vary depending on the number of people attending, ranging from $1750 – $3750.
Arkansas is fortunate in that it has a variety of bridal locations to offer. You will discover whatever you are searching for, whether it is contemporary, elegant, or country! Couples are thus invited to plan their weddings at one of these beautiful wedding locations and celebrate the most important day of their lives.