How do you picture your marriage ceremony? Do you desire a classic getaway in the country or a big ball in the city? Do you imagine yourself, your family, and your friends enjoying a magnificent wedding venue in California?
I have compiled this list of the finest wedding venues in California to make things easier for you and give you an idea of what's out there. If you are soon to be married, this article will provide you with many venues to explore!
1. The Wiltern
Call: +12133881400 – Visit Website – View on Map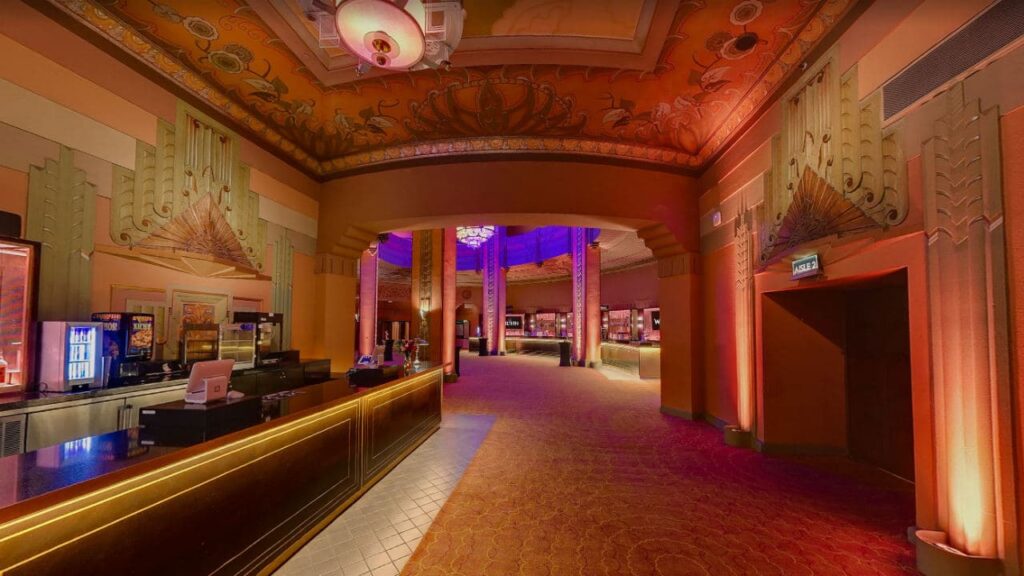 The Wiltern Theatre is known for its Art Deco architecture and pleasant, opulent atmosphere. This is the ideal setting for couples seeking to add a touch of Old Hollywood luxury to their wedding day.
Over 18,000 square feet of versatile event space is available at the site. The magnificent Main Lobby, the Theatre, the intimate Basement Lounge, and Studio are the four venues available to couples.
This facility has a landmark marquee that allows you to see your name up in lights and propose a framework to 2300 guests. Full-service event production, in-house bar and catering, lighting equipment, and more are all available.
2. City Club LA
Call: +12136209662 – View on Map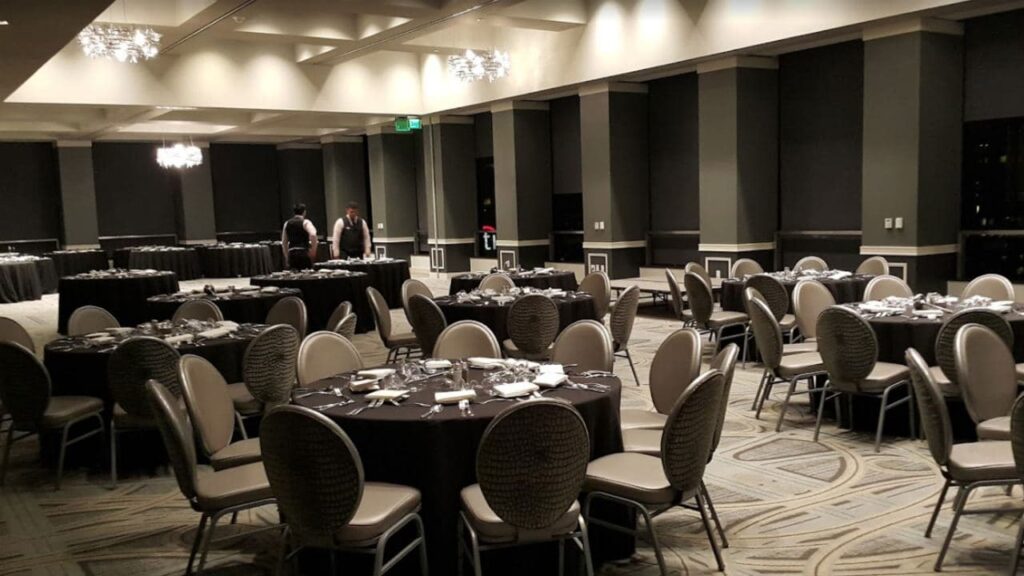 City Club Los Angeles can host various events, including professional meetings, marriages, special events, and more. Up to 350 people may be comfortably accommodated in the Club's private party and conference rooms, which provide a wide choice of facilities to make your event memorable.
Service professionals and Event Managers are ready to help you organize a great event that will amaze your guests, from the stunning views from the 51st Floor to delectable food. They can give you all the knowledge you need.
3. Vibiana
Call: +12136261507 – Visit Website – View on Map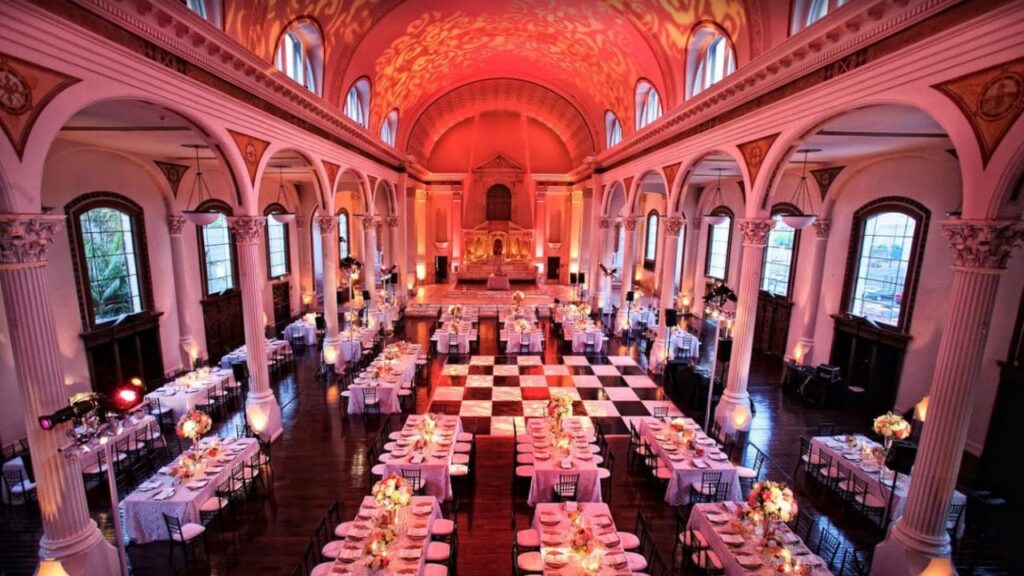 In the building that formerly housed the city's first Archdiocese Catholic church, Vibiana is one of the finest wedding venues in California. It's in Downtown Los Angeles's Historic Core. This area has undergone extensive renovations and now offers a wide range of services.
Couples may choose from various event locations, such as the Main Hall and Garden Courtyard, at this site, which can accommodate up to 500 people. In addition to having a catering service and conditioning systems, it also comes with several additional features.
This site is perfect for your wedding pictures because of its flexibility. Various services are offered, including a lighting and sound setup, function bookings, and party management personnel.
Check out these golf courses in California.
4. Albertson Wedding Chapel
Call: +12133881400 – Visit Website – View on Map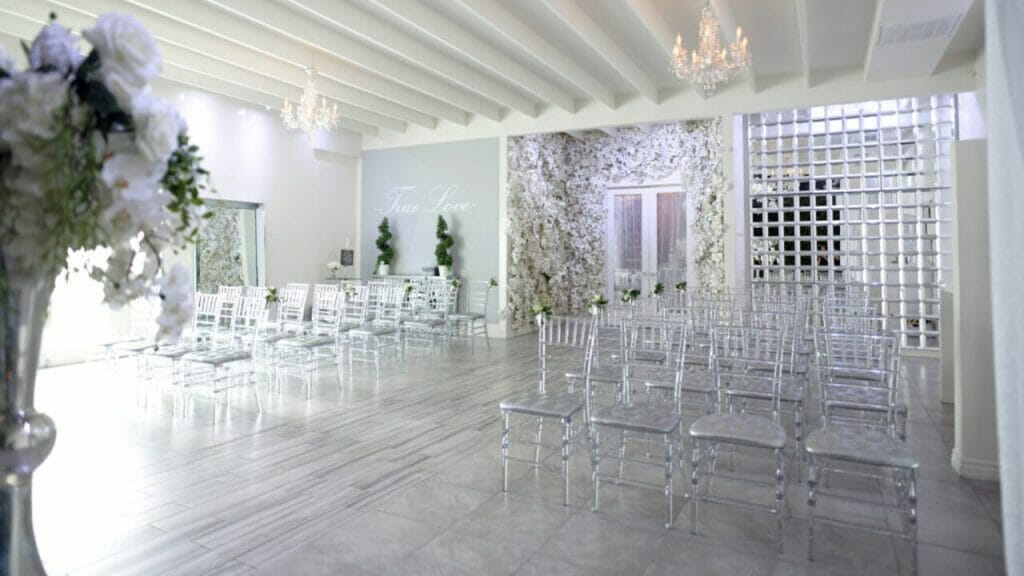 Couples looking for a traditional wedding setting may consider getting married at the Albertson Wedding Chapel as a beautiful wedding venue in California.
This long-running company is a great option for couples looking for a gorgeous low-cost location. It makes a great background for wedding pictures.
The location handles all of the information. Photographers, wedding planners, and other vendors are all available via them as well. It's the perfect spot for couples who want a low-key ceremony without any complications.
5. The Fig House
Call: +13232544103 – Visit Website – View on Map
This indoor/outdoor location in the center of Lincoln Park, California, is perfect for couples looking for a backdrop that radiates contemporary grandeur as a wedding ceremony.
This venue has stunning stained-glass windows, as well as a lovely garden outdoors that's suitable for outdoor weddings. It can accommodate up to 450 guests, but it can also be adjusted to provide a more intimate setting for marriages with only a few guests.
6. Carondelet House
Call: +13233104700 – Visit Website – View on Map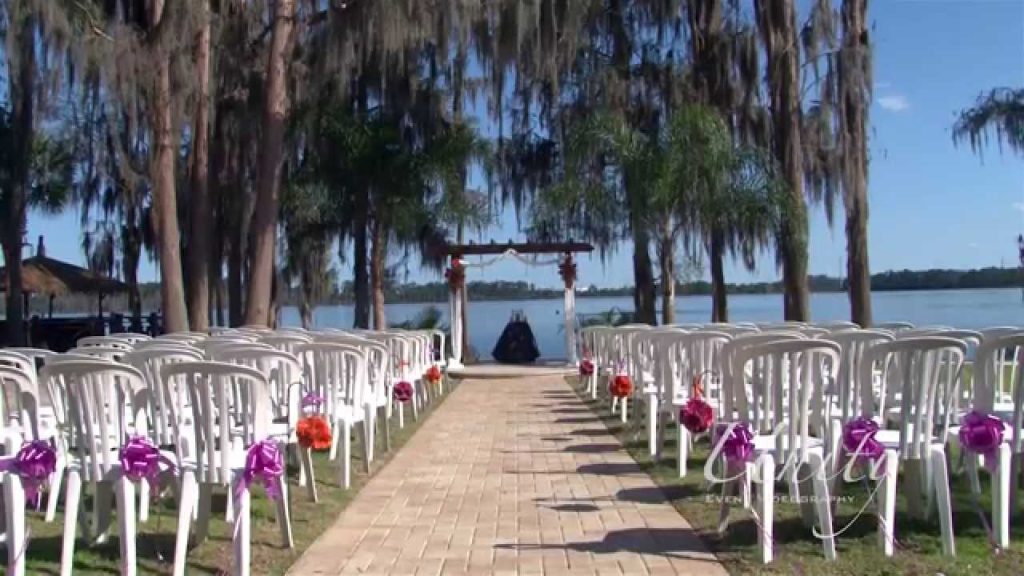 Carondelet House is a brick house built in 1928 in the heart of Los Angeles in Italian style. It's the perfect California wedding venue for couples looking for a divergent kind of wedding location with a lot of natural light, beautiful design structures, and stunning backgrounds for their marriage photographs.
The house's features are rustic wooden floors, spacious halls, two outside courtyards, outer walls, exposed beam ceilings, and a terrace with fairy lights.
You might also like these golf resorts in California.
7. The Majestic Downtown
Call: +12133881666 – Visit Website – View on Map
A well-known cinematic location and event location, the Majestic Downtown, was built in 1924. Due to its large event area and charming vintage atmosphere, it's an excellent choice for people looking for something unique.
In addition to the 30 feet tall Italian ceilings, arched windows, and marble columns, this location also has original marble floors and three different event spaces for couples to choose from when planning their special day. The venue can accommodate up to 1200 people and offers on-site catering.
8. SmogShoppe
Initially constructed in the 1980s as a smog check station, this 6500 square foot indoor/outdoor event space is now fueled completely by solar energy. In this facility, people looking for a retro wedding venue may host up to 250 guests.
SmogShoppe's Courtyard Garden, with over 2000 square feet of greenery, and the Grand Hall, with 15-foot ceilings and customizable LED lighting, are two options available for couples.
Private changing rooms are available for you, your spouse, and other members of the wedding party at The Crow's Nest. Couples looking for a special ambiance may enjoy a 20-foot digital cinema screen in the room.
9. The Belasco
Call: +12135310580 – Visit Website – View on Map
This location, which can seat up to 1500 people, and a middle-sized wedding venue in California, mixes vitality with refinement to create a spectacular setting.
A massive stage, sky-high ceilings, magnificent carvings, glittering vintage-style chandeliers, concert lighting, and more can be found at this facility. The venue provides several customizable wedding packages to suit all wedding budgets and various services like lighting and sound, in-house food and catering, and more.
10. Banquet Hall Salon Oaxaca
Call: +12133881400 – Visit Website – View on Map
There is an LED dance area, cutting-edge lighting, and more at this facility, holding 400 people. Chef Linda focuses on simple Oaxacan meals at the Banquet Hall Salon Oaxaca, making it a great choice for Latinx lovers planning their wedding reception. Additionally, it's a well-liked spot for weddings in California.
Rentals of event materials and flowery arches are among the options available, as are bartending staff and in-house food and serving services.
This venue's staff understands how important your wedding day is. It strives to offer you the best possible service, attention, professionalism, and care by putting in the extra effort and time required.
11. Orange County Museum of Art
Orange County Museum of Art can accommodate a wide range of event types, from intimate gatherings to lavish celebrations. The museum's dramatic architecture is paired with a peaceful ambience, resulting in a memorable setting for special days. Ceremonies and receptions can take place on the venue's expansive garden terrace. Here, couples can share their milestone moments with up to 450 loved ones.
Alternatively, another beautiful event space with indoor and outdoor settings is available for up to 150 guests. During cocktail hours, guests will even have the opportunity to tour the museum's 25,000 square feet of art exhibitions that are sure to delight and dazzle.
12. Pinc Lady Mansion
All pre-wedding events are welcome at the Pinc Lady Mansion, including engagement parties, bridal showers, rehearsal dinners, wedding ceremonies, and receptions. As guests arrive, the beautiful pink exterior creates the mood for elegant yet enjoyable celebrations and makes the ideal setting for your wedding photos. In a tastefully furnished suite, you may pamper and take care of yourself before your wedding.
After the ceremony, guests are welcome to congregate on the Victorian porch for cocktail hour and photo ops. A night of great eating, drinks, and entertainment will then be provided for you. Many of the opulent and conventional guest rooms upstairs have undergone high-quality renovations, offering you and your loved ones the ideal way to cap off a monumental day.
13. Ponte Winery & Vineyard Inn
Ponte Winery & Vineyard Inn is a spectacular wedding venue in Temecula, California, that offers service to couples hosting their special day. Nestled on 300 acres of picturesque vineyards and set against the rugged mountain landscape backdrop, this venue provides the perfect setting for a dream wedding. The dedicated team promises to work closely with each couple to bring their wedding vision to life.
As it comes to the planning process, this level of detail may be hectic and terrifying. However, I guarantee that the hard work will pay off when you take this step to your ideal location to the applause and cries of joy of your family members and friends in California!