Weddings are a once-in-a-lifetime event for a human being; when your big day welcomes you in an unparalleled atmosphere, it becomes much more special.
Are you looking for something special when selecting an exceptional location for your wedding venue? These wedding venues in Delaware are certainly worth checking out if you're looking for something distinctive.
1. Harry's Savoy Ballroom
Call: +13024753000 – Visit Website – View on Map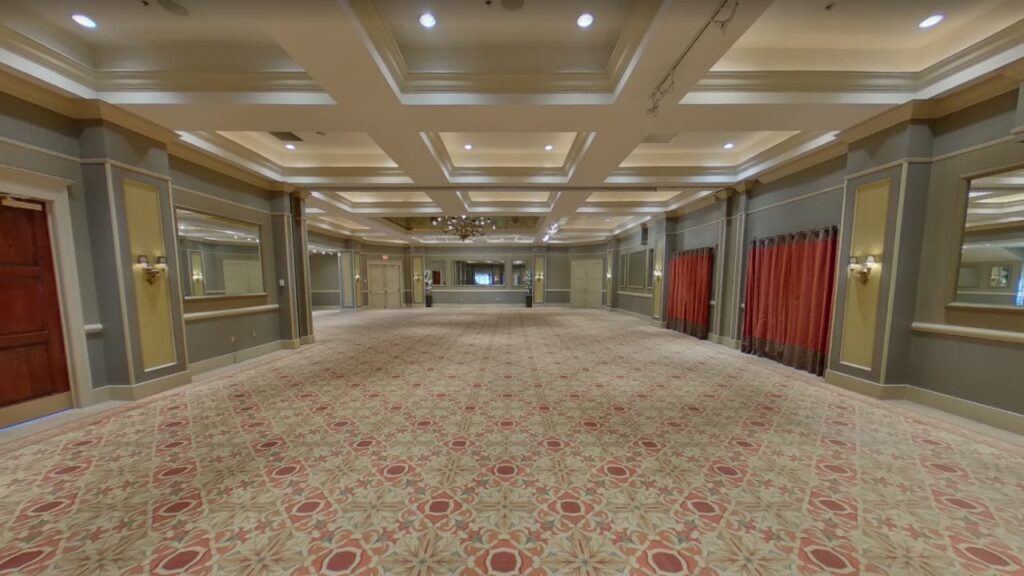 Harry's Savoy Ballroom, the winner of WeddingWire's Couples' Choice Award 2018, is one of Delaware's most beautiful wedding venues in Delaware. After that, the ballroom opens up to an outdoor courtyard with running fountains and groomed plants.
There are five distinct wedding packages to pick from, each of which may be customized to meet the needs of individual clientele.
A dedicated wedding specialist, limousine service, fresh flower table décor, custom wedding cake, and a complimentary taste test for the bride, groom, and two members of their wedding party are all included in the Class Diamond Best Wedding package.
2. The Queen Wilmington
Call: +13024007020 – Visit Website – View on Map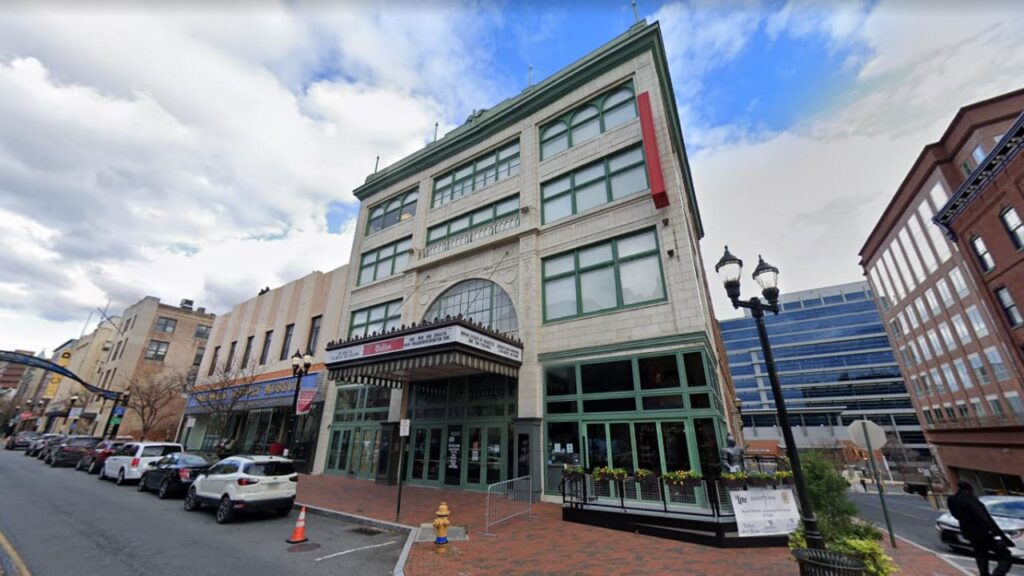 If you're looking for a spectacular setting for your wedding, consider the magnificent The Queen Wilmington, which has hardwood floors and distinctive arched windows that bring in a lot of natural light, is ideal for smaller occasions.
The Queen Wilmington can seat up to 600 people and provides food and bartending services on-site wedding venue in Delaware.
3. Chase Center on the Riverfront
Call: +13024253929 – Visit Website – View on Map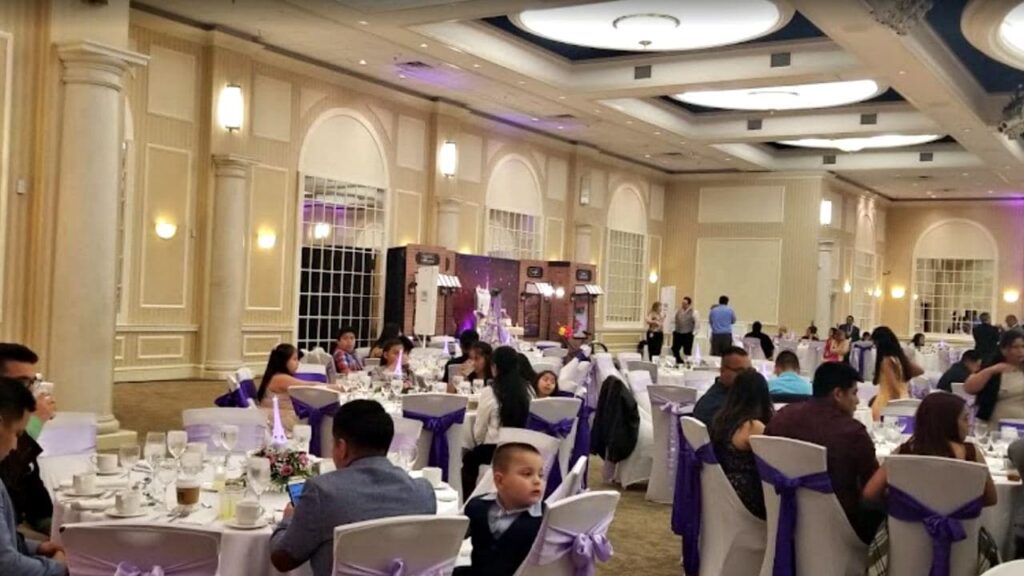 For years, the Chase Center on the Riverfront has provided a distinctive location for Delaware marriage ceremonies and celebrations. Couples will be assigned a personal event planner who will work with them from the start to ensure that their special day goes off without a hitch.
Many of the services and facilities, such as light packages, backdrops, and staging, are offered in-house; nevertheless, the center collaborates with several other businesses, such as bakers, florists, and decorators, to ensure that everything runs well. The couple may pick from three all-inclusive wedding packages based on their preferences.
You might also like these golf resorts in Delaware.
4. Deerfield
Deerfield provides a luxurious and exquisite wedding experience unlike any other in Delaware, thanks to its inspired combination of regal buildings and magnificent natural scenery.
Wedding ceremonies can be held indoors, surrounded by excellent decor and great art, or outside, on wonderfully maintained fields with spectacular panoramic views. Deerfield's trained staff provide more than just a beautiful setting; their VIP service guarantees that couples can relax and enjoy their special day with this wedding venue in Delaware.
5. Bear Trap Dunes
Call: +13025375600 – Visit Website – View on Map
Bear Trap Dunes has been recognized as a leading wedding venue in Delaware and is the perfect spot to make a couple's wedding fantasies come true. A lovely background is created by the floor-to-ceiling windows of the large clubhouse, which provide spectacular panoramic views for couples to exchange wedding vows in front of one another.
In addition, there is a magnificent grassy area next to the Dunes Room that is perfect for wedding receptions. At Bear Trap Dunes, couples and their guests will enjoy savoring the delicious in-house cuisine while enjoying the beautiful surroundings.
6. Hotel Du Pont
Call: +13023379926 – Visit Website – View on Map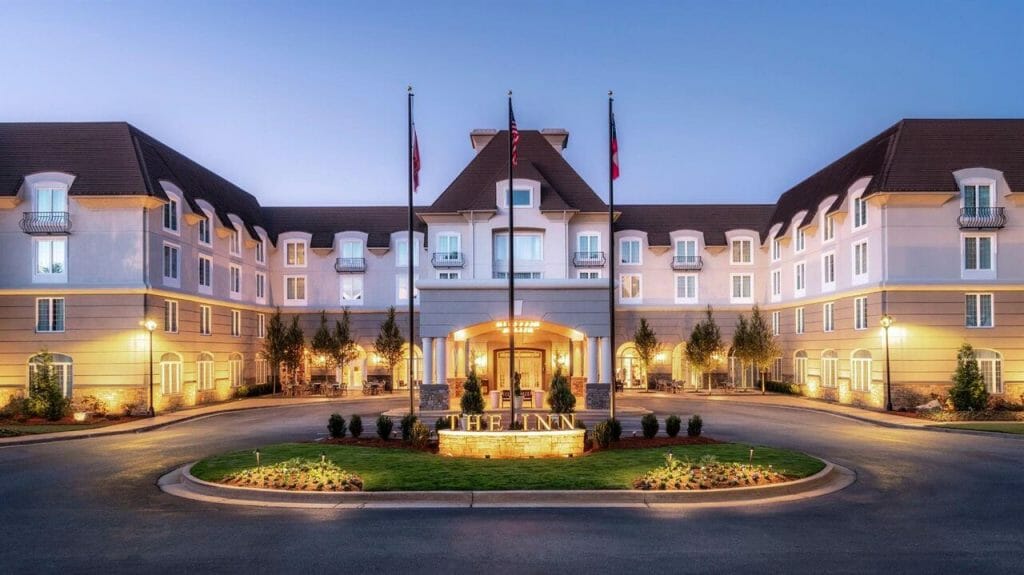 If you want a wedding that feels another one of Jay Gatsby's parties, the historic Hotel du Pont in Wilmington, one of our top Delaware wedding locations, could be the place to go.
This property can handle weddings with up to 300 people, and it's also a fantastic place for your guests to stay so that they may fully experience Delaware's long heritage. You'll also like the on-site cuisine and other facilities, which will enable you to rest and take pleasure in the strategy plan!
Check out these golf courses in Delaware.
7. The Clubhouse at Baywood
Call: +13024253929 – Visit Website – View on Map
For people getting married in Delaware, the Clubhouse at Baywood is a popular choice. The clubhouse is nestled in the middle of a world-class championship golf course, surrounded by gorgeous gardens and spectacular vistas.
The in-house event organizer will guide couples through every part of the event, including meal planning, design, flowers, audio conferencing, and music. The Clubhouse at Baywood offers four different venues for the happy couple to select from, including both outdoor and indoor alternatives.
8. Heritage Shores Club
Call: +13023379926 – Visit Website – View on Map
Heritage Shores Club is Delaware's most active golf community, including ample facilities and a 28,000-square-foot beautiful wedding venue with a clubhouse. When planning a wedding, reception, or bridal party gathering, the Nantucket-inspired site is a fantastic option for anybody looking for a charming and stunning event that is both modest and grandiose.
As many as 400 guests may be accommodated in the main ballroom and on the outdoor site, dotted with beautiful pavilions, lush meadows, and spectacular views of the surrounding area.
9. Nassau Valley Vineyards
Even though the best wedding venue in Delaware is far from Napa Valley, there are still plenty of wineries to visit, including this stunning property near Lewes. Nassau Valley Vineyards, with seating for 450 people, is the largest location for receptions.
The magnificent Claret Hall, with its brick arches and seating for 175 guests, is also available. On the site, Gallery One is a trendy art gallery perfect for intimate gatherings of up to 75 people. Couples praise the gorgeous environment and attentive personnel at this popular site.
10. Covered Bridge Inn
Call: +13024253929 – Visit Website – View on Map
The Covered Bridge Inn is set on 500 acres of lovely Delaware farmland on a stylish country farm. The couple can say wedding vows amid the ancient farmhouse inn, the barn, lakes, grasslands, rolling hills – or any other aspect of the land that captures their imagination.
The Dairy Barn Event Center can host up to 250 guests and has lounges for the bride and groom to get ready in and use the barns, fields, and guesthouse for a dinner reception.
11. The Farmhouse
Call: +13029998477 – Visit Website – View on Map
The Farmhouse is a huge historical estate that makes for a wonderfully elegant celebration. The gorgeous outdoor ceremony setting is nestled amid 4 acres of groomed gardens and grounds.
At the same time, the Farmhouse itself is a large spatial estate that makes for a flawlessly exquisite reception. A professional event planner, food options for up to 175 people, china and linen, table decorations, a state-of-the-art sound system, and a premium coffee and tea station are all included in an event package.
12. Buena Vista: A Delaware Country Estate
Call: +13023234430 – Visit Website – View on Map
Buena Vista is the most popular wedding venue in Delaware. The location is perfect for design and architecture rehearsal meals, marriage ceremonies, celebrations, and other marital festivities.
The elegant and cutting-edge setting guarantees a memorable event for the newlyweds and their guests. When renting the full estate, couples have access to the first and second floors and all of the guest rooms. The property can handle up to 250 guests, who may tour the house and the surrounding gardens during the wedding.
13. Claymont Ballroom
Call: +13025375600 – Visit Website – View on Map
The Claymont Ballroom is a large area that can be transformed into the wedding venue in Delaware of a couple's dreams. Couples may truly utilize their imagination when organizing the arrangement and décor for their big day due to the available area ideal for theme weddings and distinctive decor.
A wedding reception lasting up to 5 hours, room for 350 guests, seated dinner choices or a full-service buffet, adjustable beverage packages, and a special champagne toast for the bridal party are all included in The Claymont's wedding and reception.
14. Myers Pointe Event Center
Call: +13025700277 – Visit Website – View on Map
Myers Pointe Event Center is a serene and exquisite setting for wedding ceremonies and celebrations, sitting on 6 acres of forested regions and verdant gardens.
There is a designated chapel hall for couples wishing for a more conventional setting to exchange their vows; other gorgeous backdrops include a location in the forest or lush gardens. The skilled catering team may tailor a cuisine to the bride, groom, and visitors' preferences.
15. The Patio at Archmere Academy
This Renaissance Art building in Claymont, only an hour from Philadelphia, is great for vintage-inspired wedding receptions (the space does not host ceremonies). The stunning stained glass ceiling is the focal point of this one-of-a-kind wedding venue in Delaware.
Cocktail hour can be held on the outside terrace, followed by a big entry down the stately grand staircase and dancing beneath the spectacular ceiling. There's also a lovely fountain in the internal courtyard. Weddings of up to 200 guests may be held on the Patio at Archmere Academy, including in-house dining from J.Scott Catering.
16. Bayside Resort Golf Club
Call: +13024363400 – Visit Website – View on Map
Bayside Resort Golf Club offers the best golf resorts in Delaware with awe-inspiring scenic views and luxurious amenities. The Jack Nicklaus Signature golf course at Bayside Resort provides an excellent professional golfing experience.
Situated along the Assawoman Bay coastline, Bayside Resort Golf Club's popular amenities include pools & splash zone, tennis courts and pier. This Selbyville based golf resort is one of the best golf resorts in Delaware.
Even though Delaware is the second-smallest state in the United States, there is no lack of stunning destination weddings and reception venues in this state. From personal gatherings to large, extravagant affairs, the region's diverse selection of marriage and other ceremony venues has something different to offer everyone.