Antique shops can be a goldmine of trinkets, gifts, one-of-a-kind finds, historical artifacts, and even goods that turn out to be far more valuable than they look at first glance. Antiquing can transport you back in time, which is why many people like doing so when it's available in their area.
At some of the best antique stores in Arizona, you'll be able to find an old record player, a trunk from the 1800s or a vintage china set, and a lot more items. Even small-town stores can house amazing gems; in fact you'd be amazed when you realize where some of these places are!
So here is a list of some of the most popular antique stores in Arizona.
1. Larry's Antiques & Things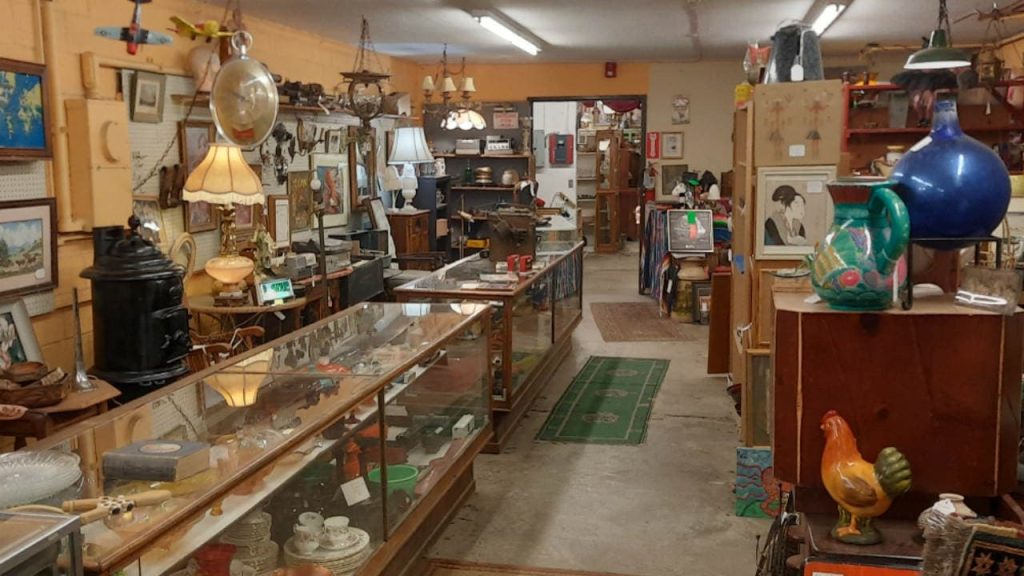 Larry's Antiques is the largest, greatest, and most interesting antique store you'll ever find in the United States! "From tea cups to tractors," you can say, referring to their two acres of unusual, one-of-a-kind, and difficult-to-find objects.
They have antique agricultural tools, carriages, mining cars, gas pumps, banners, equipment, automobile parts, furniture, lighting fixtures, collectibles, housewares, etc. which are also favorites among the visitors.
2. Antique Gatherings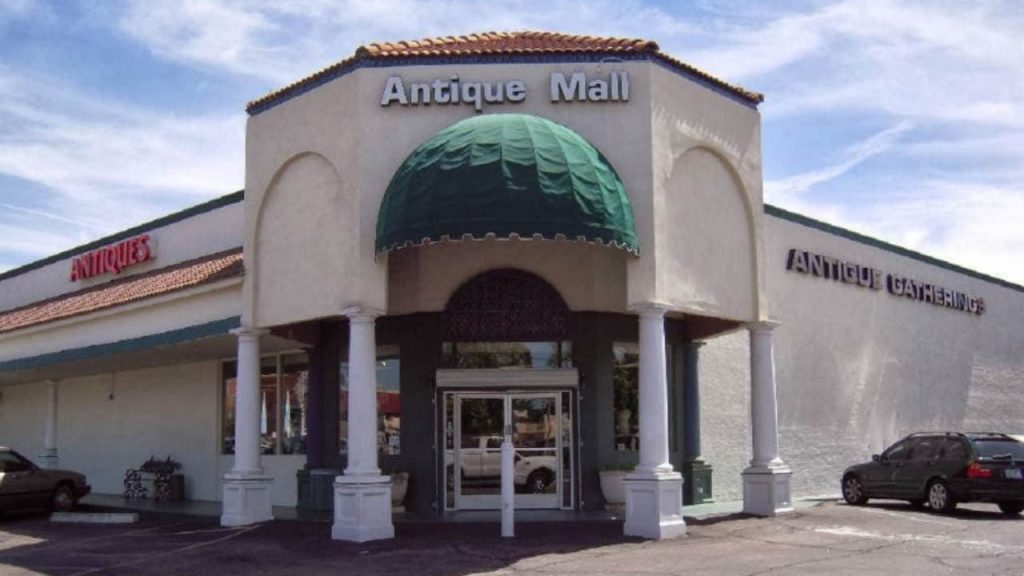 You can spend hours at this 18,000 square foot antique shop, which has been converted from a modest family business. Over 60 vendors can display and sell their goods at Antique Gatherings, which has plenty of space.
Rare collectibles, vintage apparel, excellently preserved antique furniture, records, tools, and just about any other type of antique can be found here. If you're lucky, you just might come across something you never would have thought to look for! Everything is in excellent working order, and it's all well labeled.
A few pieces are a little more pricey than others, but they're still reasonably priced given their vintage quality. If you're looking for something specific, you may want to enjoy your time looking through the tens of thousands of goods.
3. Call It New / Call It Antique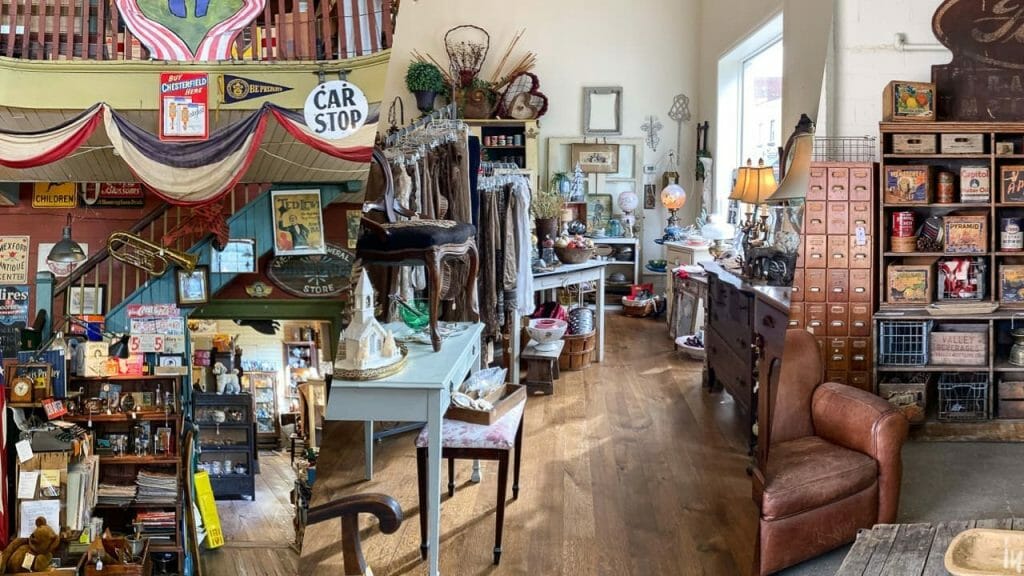 Hundreds of traders can offer their wares in this massive 43,000-square-foot emporium. Every item at Call It New / Call It Antique is unique, so you never know what treasures you'll find! A visit to this shop is a must for everyone who is interested in expanding their collection with both common and uncommon items.
Call It New / Call It Antique has a wide variety of apparel, including vintage pieces from the last 50 years (and much older!). Ready-made costumes may be found, and other existing clothing can be used in new designs.
Moreover, there is a wide variety of furniture to choose from, and you're sure to discover the perfect side table. If you're looking for a distinctive couch that will be a wonderful conversation starter, or if you want to give your décor a rustic feel, this is the right place!
You might also want to visit these junkyards in Arizona.
4. Midtown Mercantile Merchants
It's no surprise that this is Tucson's most popular antique shop, and for good reason. The shop's proprietors and merchants are all well-informed about the history of the objects they sell. Every time you come back, you'll discover something new in this treasure trove of a location.
Are you looking for a certain antique edition of a book you love? At Midtown Mercantile Merchants, you may be able to find it. Want a set of dishes that have some personality? There are a lot of options to choose from. Do you want to look around? The lovely ambiance and easy-to-navigate layout are popular draws for visitors.
5. Brass Armadillo Antique Mall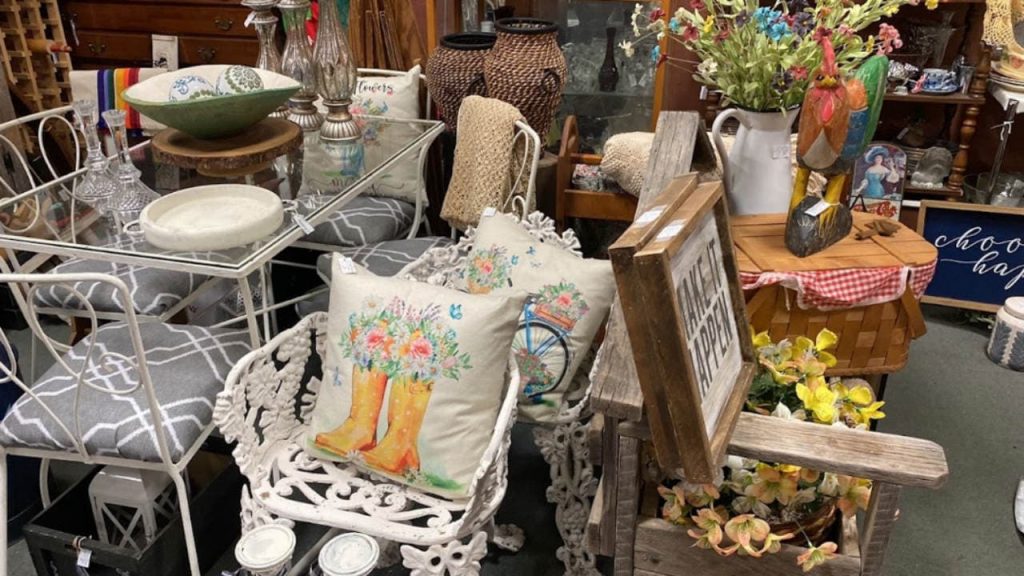 In spite of the fact that Brass Armadillo Antique Mall has two sites (the second one is in Phoenix), the Goodyear location is the more popular one. It's little wonder that so many people stop by to marvel at the store's enormous selection; many of them seem to lose track of time just perusing it.
Vintage and antiques make up the bulk of what's for sale at this shop, but you'll occasionally find newer consignment items. It's just that all the objects are in excellent condition, even those that are decades old.
6. Victorian Moon Antiques and Enchantments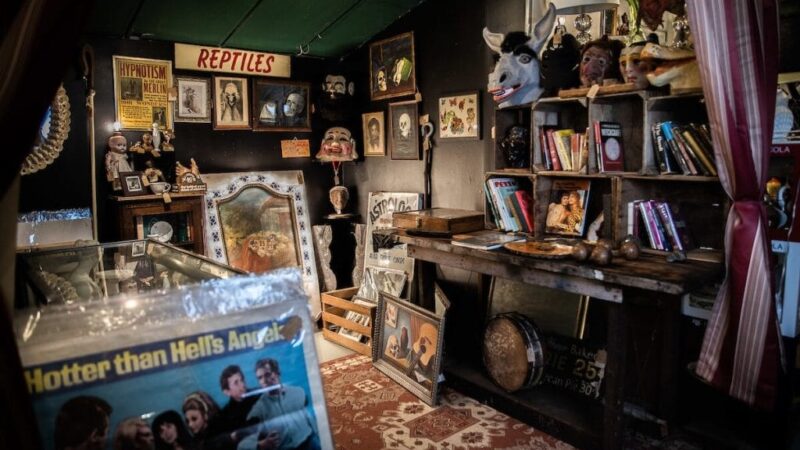 In downtown Flagstaff, you'll find a small and charming shop that specializes in relics from the Victorian era. Tea sets from all around the world and from different eras are available for purchase at this online store. To go along with your tea sets, they also sell a variety of unique tea blends.
There are dainty lace products which include doilies, handkerchiefs and linens, as well as petticoats, dresses, and pillows. Anyone who enjoys the nostalgic feel of the 19th century will be delighted by this place. Victorian Moon's owner is an expert on all the store's wares, but she particularly excels in the store's china and silver.
These are some Popular Outlet Malls in Arizona.
7. C & J's Antiques and Garden
It's certainly worth the trip to this small shop on the outskirts of Gilbert's downtown area. Vintage garden equipment and décor can also be found at this antiques shop. A Harvest and Holiday event is held at C & J's Antiques and Garden in the fall, where you may find vintage Fall and Christmas decorations for your home!
Among all the antique and vintage jewelry, china, dishware, photos, artwork, and other knick-knacks in this shop – you'll want to spend hours examining the treasures because of the welcoming environment.
8. Buckhorn Vintage
In Buckhorn Vintage, another Mesa treasure of an antique business, presentation and staging are critical factors. Your shopping experience will be made more relaxing and enjoyable thanks to the items being presented in an aesthetically beautiful manner.
They've put together an impressive collection of furniture that's both beautiful and in fantastic condition. The clothes are sorted and styled in a way that makes you want to buy all of them! Moreover, you'll be able to envision the items in your own living room thanks to the store's thoughtful design, which has a decidedly retro feel.
9. Superstition Grand Antique Mall
This beautiful antique shop is a treasure trove of knick-knacks, teacup sets, children's toys, and so much more. With so many small goods on the shelves, the store appears congested at first glance.
If you're an experienced antique hunter, the mess is actually half the pleasure! Toys, books, comics, and coins are just a few of the many things you'll find at the Superstition Grand Antique Mall.
10. Antique Trove
Since 1989, this 23,000-square-foot antiques and vintage shop in Scottsdale has been selling high-quality antiques and relics. If you visit Antique Trove, where more than 140 sellers offer their wares, you're sure to come across something that screams "take me home."
The possibilities for finding the next ideal thing for your wardrobe or house are unlimited when it comes to beautiful jewelry, beautifully beaded gowns, majestic lamps, and leather seats. In fact, Antique Trove is a great place to lose yourself for a few hours.
11. Bear Wallow Antiques
Bear Wallow is the best and most popular antique shop in this little hamlet in the White Mountains. Since Ruth "Ruthie" Smith has owned and operated this company for nearly 20 years, there are guaranteed to be hidden treasures that would fit wonderfully in your house (or cabin).
Vintage things at Bear Wallow include taxidermized animals, rustic cabin décor and ancient hunting gear, all of which fit the backwoods feel of the neighborhood. Refurbished and ready to go, the furniture in this shop is waiting for you!
12. Relics
It's no surprise that Scottsdale, Arizona, is a favorite choice for celebrities looking for a second (or third) residence. Relics is a fantastic fit in this setting. If you've got a little extra cash to spare, you'll appreciate browsing at this store's carefully picked collection of historically significant items.
There is an almost museum-like ambiance to Relics, which specializes in European antiques and consignment artifacts. A collection of authentic French oil paintings, antique Portuguese armchairs, ornate French mirrors, and Spanish pottery are just a few of the unique treasures that you can find here.
13. Antique Trove
Huge shop filled with vintage clothing, home items, furniture, and collectibles from many eras. The Antique Trove has been a popular destination in the lovely Valley of the Sun for more than 30 years since it opened in 1989. In our large 23,000 square foot store, we have over 140 top-notch vendors. Everything from lovely Victorian relics to enormously successful Mid Century furniture and artifacts may be found here.
In today's world, antiques and vintage products remind us of a time period in human history. They are also capable of giving your home a unique feel and adding a touch of personality. So make sure you stop by these amazing antique shops if you're in Arizona!