As the saying goes, "old is gold", antiques shall forever remain precious and notable. They hold our history and their uniqueness makes them an iconic belonging.
Connecticut is known for its rich history. If you are one of those searching for antique pieces to connect with the past and preserve them in your collection, this list of antique stores in Connecticut is for you.
1. Mongers Market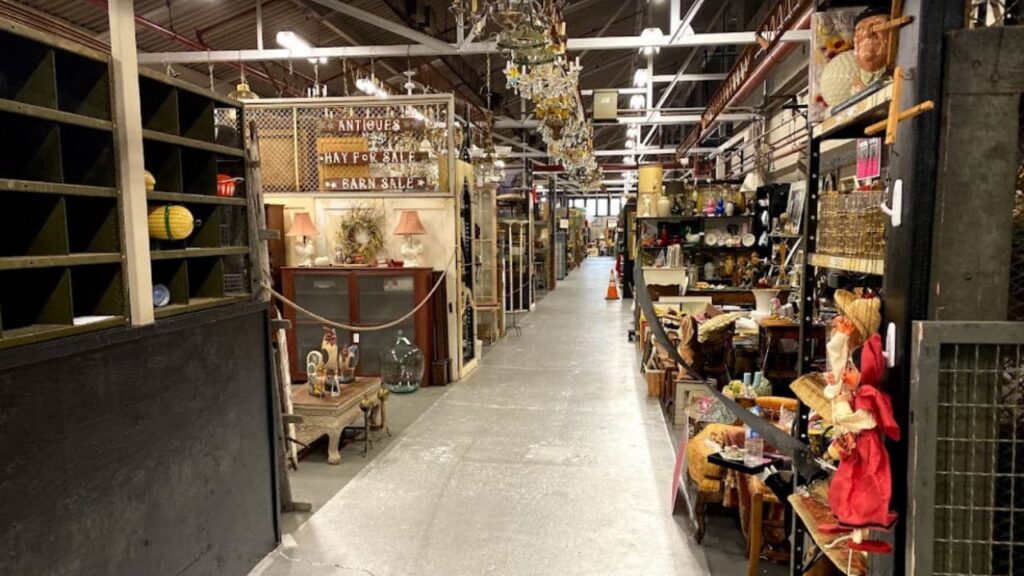 A highly visited store in Bridgeport is Mongers Market. It has become the favorite destination for vintage lovers who are looking for the best deals. This 7500 square feet store homes to many dealers who enjoy upcycling.
It is the ultimate haven for DIYers. You can choose anything from industrial items to architectural items from mid-century antiques. Vintage lighting along with reclaimed items can also be found in this unique shop.
2. Collinsville Antiques Co.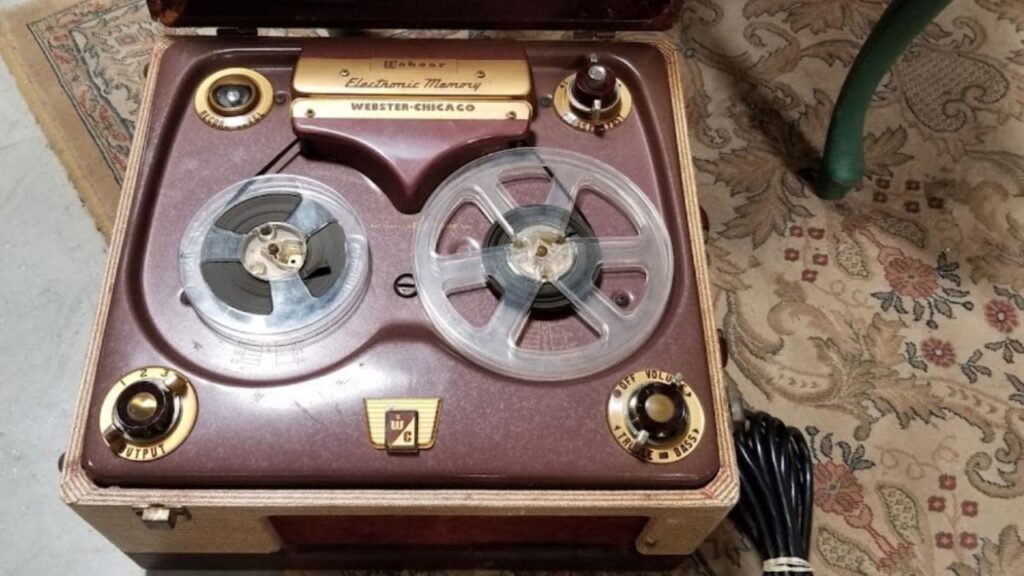 A very popular antique store in New Hartford is Collinsville Antiques Co. Since May 2020, this beautiful collection shop has been open for all days of the week. It is one of New England's biggest group shops for both antiques and collectibles.
The shop covers over 22000 square feet of space dedicated to over 100 dealers to sell and exchange antiques. Even children will love visiting the store as it holds an extensive toy collection and interesting antiques to admire.
3. Antiques on the Farmington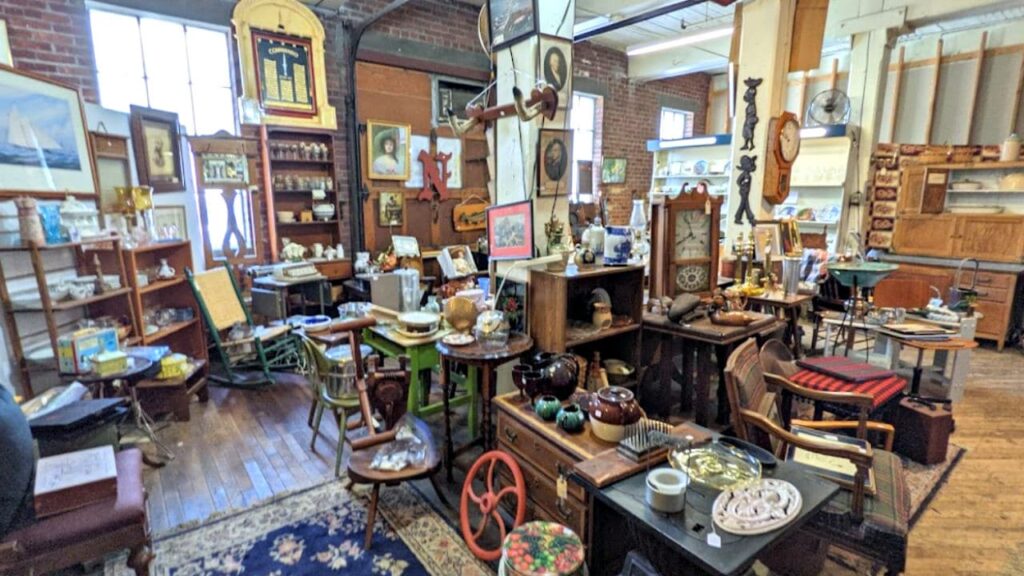 Located in Canton, you can go to Antiques on the Farmington for a multi – dealer antiques shop. It is a place with over 5o dealers and is also a popular collectible shop.
Starting with an eclectic mix of antiques, you can even find mid – century furniture. The shop is like a representation of the town's industrial root history and also has a fine collection of vintage clothing and accessories.
You might like to visit these malls in Connecticut.
4. Dawn Hill Antiques
(View on Map)
You are bound to add the antique pieces of Dawn Hill Antiques to your wishlist, once you visit this unique store. Located in New Preston, the owners of this store have brought in unique pieces from Europe by themselves.
You will find fine Swedish antique painted furniture no where else than in this store. Besides this, you can find French garden antiques and 19th century ceramics that will excite and please your heart.
5. Rustology Antiques and Oddities
A shop full of wonderful antique items that will make you want to revisit often is Rustology Antiques and Oddities. It is located in Stafford Springs and this shop is the most charming historic spot in Connecticut.
Their goods range through different genres. Starting from industrial to modern commodities, this shop is your ultimate destination for finding vintage accessories and clothes.
6. Fleur de Lis
You might have predicted from the name itself. Fleur de Lis is a store in Redding that has a wide range of antiques from French County. It also has excellent curated pieces of Mid-Century Modern.
Once you come across the high – end designer pieces of jewelry, decorative, lighting and furniture, you will realize that this store is a hidden gem in Connecticut. It is the best place for homeowners and designers to explore unique designs and art.
These are the best farmers markets in Connecticut.
7. EBM Vintage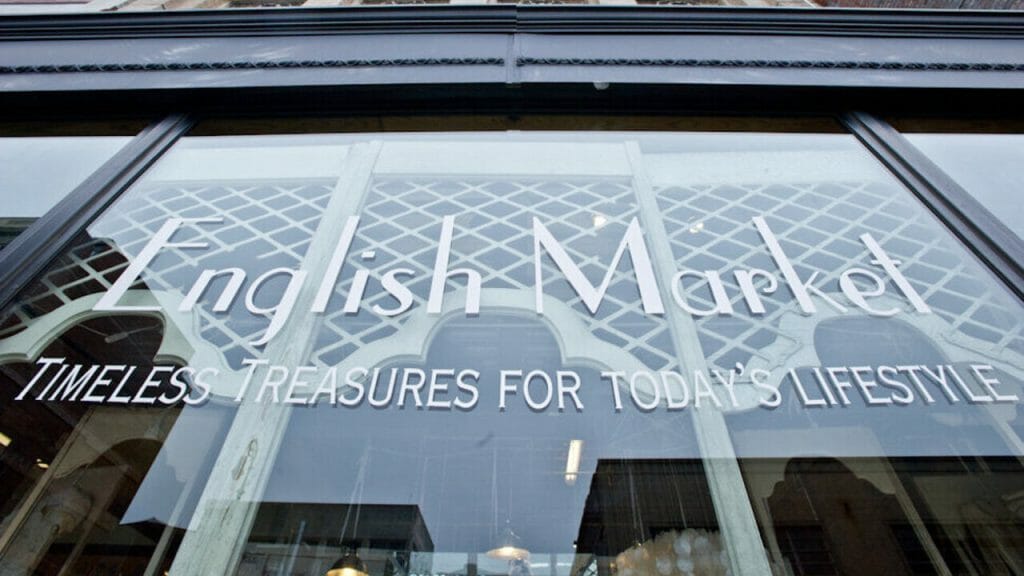 A home to all types of vintage things, is the very popular EBM Vintage. It was formerly known as the English Building Market and presently even sells houseplants too.
Located in a 4000 square foot space in New Haven, you will find a range of extensive collections of furniture, decorations, housewares, and more. Their vintage clothing area is a haven for people who love wearing clothes styled and designed from the 1900s to 1970s.
8. Fairfield County Antique and Design Center
As you walk by Norwalk, Connecticut, Fairfield County Antique and Design Center will definitely grab your attention. You won't be able to resist entering this multi dealer space that features a huge collection of antique furniture and other art crafts.
A notable aspect of this place is that it provides the comfort of private shopping by setting appointments beforehand. The 35 dealers of this store offer unique antique pieces within an affordable price range for every individual.
9. Vintanthro Modern & Vintage
Vintanthro Modern & Vintage is the perfect place to explore vintage items. With the name, visitors can expect exquisite items in this shop. You can even find modern items from the 2000s.
They feature expertly curated vintage and modern clothing and accessories that are too lovely not to add to your cart. People of all ages will enjoy visiting this shop that has all sorts of goods. It is the latest inaugurated shop on the list that was founded in 2011.
10. Mine
Mine is the coolest vintage and antique store out there. They sell a wide array of antiques, including vintage chests, gorgeous bureaus, unfinished tables and more at a surprisingly affordable cost.
The goal of the store is to turn something you find into something uniquely yours. They offer a unique curated collection of wares and smaller pieces that will make you immediately want to add them to your cart instinctively.
11. Black Whale Antiques
With a range of English and continental furniture, Black Whale Antiques is an exceptional antique store. It is owned by artist Tom Rose, whose works have been featured in national magazines.
For those looking for the beautiful art of the 19th century pine chest, you will fall in love with the double happiness motifs and original surface of the chest, preserved and recreated by Rose.
12. Jeffrey Tillou Antiques
Jeffrey Tillou Antiques is an antique shop in Litchfield that has been a landmark since 1992. This store is a three – storied building that looks like a historic spot for visitors.
It is popular as it offers artworks, sculptures, carpets, furniture and more from the 18th and 19th centuries. You can even choose exquisite artworks and furniture from their European pieces.
13. Monique Shay Antiques
If you are shopping for antique items in Connecticut, you have definitely come across Woodbury, which is considered the capital of the state for antiques. When you visit this town, you have to go to Monique Shay Antiques for a trip.
It is home to the longest running antique dealers and spans nearly three decades of selling antiques. They specialize in French Canadian antiques like painted cupboards, armories and so much more.
14. Old Beautiful
Just as the name suggests, Old Beautiful is a quintessential antique store for antique enthusiasts. They offer a collection of selected inventory that includes mostly American furniture dating back to the 17th century and the early 19th century.
You can observe a glimpse of the time when continental pieces were the main attractive items. This shop is the best place to satisfy an antique collector within a budget. However, be sure to check the timings before you visit, as the shop hours are limited.
15. MC Modern
Situated in the heart of Norwich, there is an exquisite antique store named MC Modern. In this retail shop, you can satisfy your shopaholic heart. They specialize in vintage Mid-century modern furniture that is perfect to match your incredible taste.
Not only that, lighting, artworks and vinyl records from the modern era are fantastic to include in your collection. Their antique pieces are stocked from the 1950s through the 1980s. You will be awed at their beautiful modern collection.
Collecting and appreciating antiques is a great way to stay happy and content. They are like an art so don't miss visiting the listed antique stores in Connecticut.