Choosing the right wedding venue may be difficult when unlimited possibilities are available in the US. It's essential to minimize your selections and pick a site that meets your project plan and your location and decor requirements.
So, forget daydreaming about your big wedding and start planning it at some of the most beautiful wedding venues in the US now.
1. Bellagio, Nevada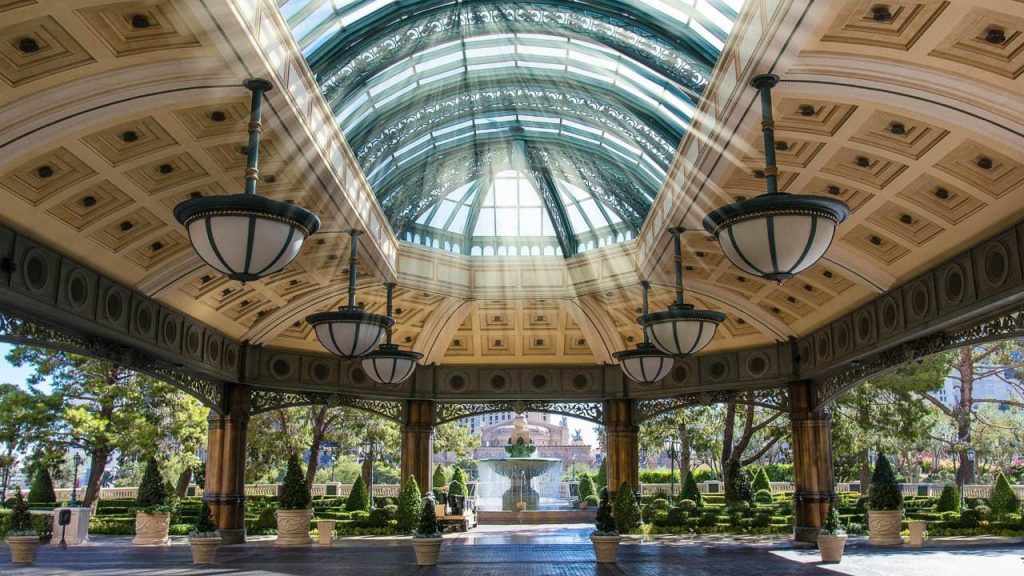 The Bellagio is the place to go for an extravagant Vegas wedding, with 2,000 Dale Chihuly glass blossoms on the lobby ceiling, a large flora-filled conservatory, and a perfect strip position.
Make sure to have photographs shot by the iconic dancing fountains, whether you declare "I do" on the exterior of the Terrazza di Sogno or inside the chapel of the most beautiful wedding venues in the US.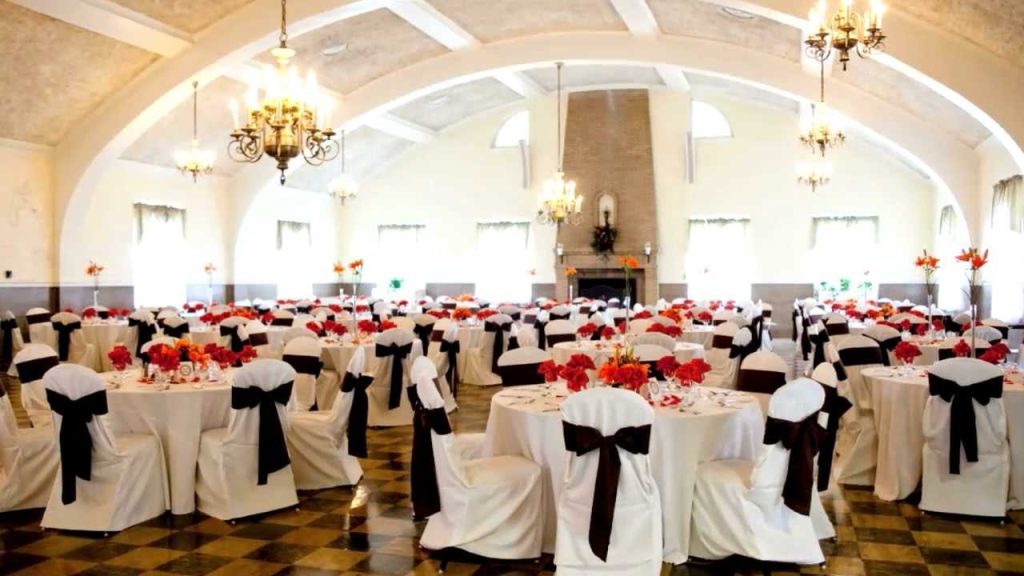 The Ferry Building in San Francisco is a one-of-a-kind location or an iconic building ideal for a stylish, elite wedding. Outdoor terraces face the city's famed shoreline, while the Grand Hall has a towering roof and over 6,500 sq. ft. of party space.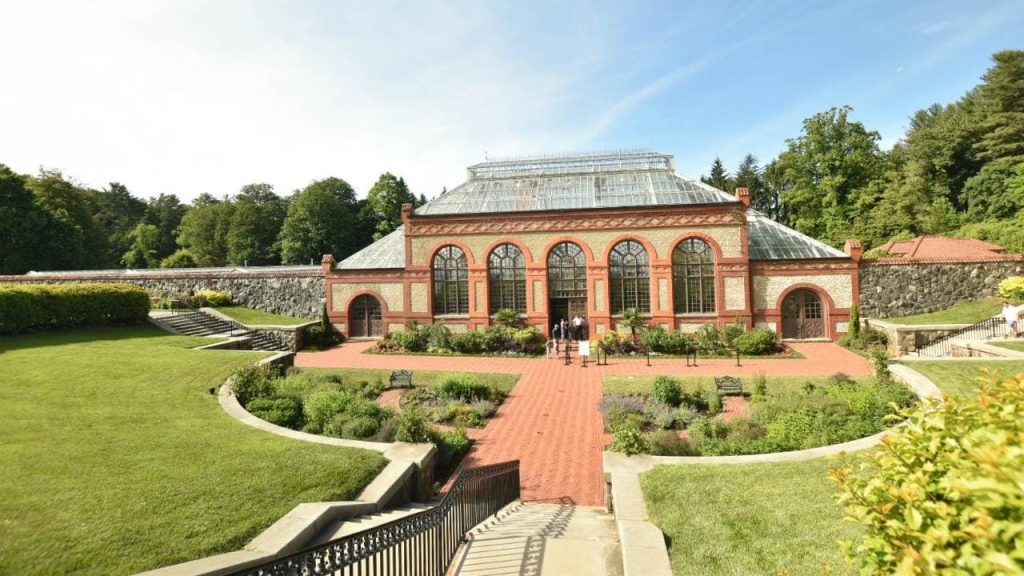 A lovely wedding day should be at The Biltmore Estate in Asheville, North Carolina. This most beautiful wedding venue in the US offers a home to eleven different outstanding event sites for you & your fiancé can pick from, totaling over 8,000 acres.
Amherst boasts an outside patio, and your wedding guests may enjoy its fresh mountain air, a gallery with enormous windows that allow the sunbeam in, or a grand ballroom with a 17-foot ceiling and open architecture.
Looking for a place to relax? Check these most beautiful beaches in the US.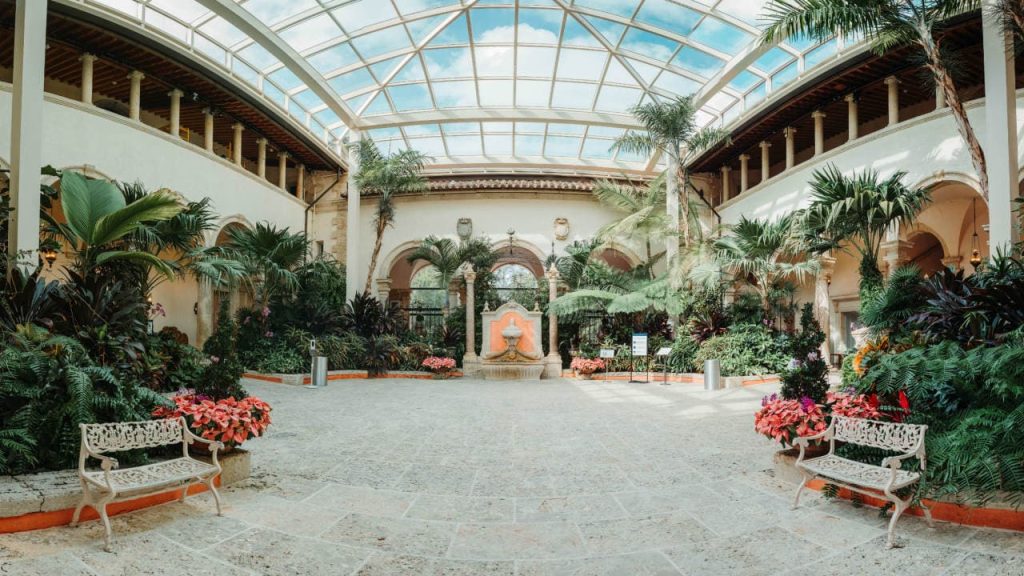 Miami's Vizcaya Museum and Gardens take us back to a bygone era with its 10 acres of beautiful gardens, mangrove coastline, and Italian gothic flair. The vistas are fantastic of this world, and the weddings are mystical and enchanting. Up to 300 seat visitors can be accommodated on the venue's Eastern Terrace.
5. Grand Hyatt Kauai Resort & Spa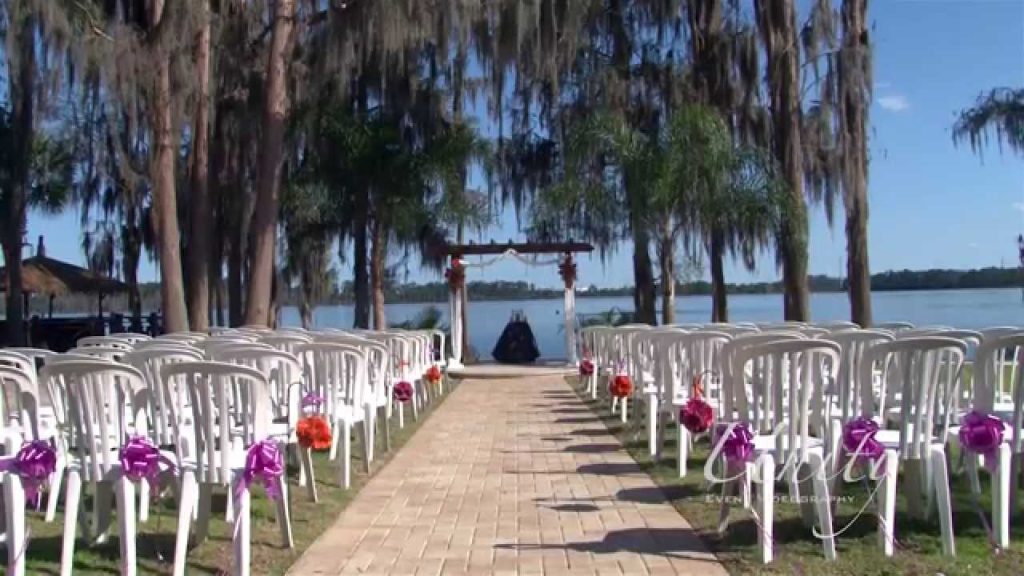 The Grand Hyatt Kauai Resort & Spa, located on the island of Kauai, provides some of the greatest settings for a wedding and celebration. Several gardens, a private terrace, and a beachfront lawn with wide views of the Pacific are among the most beautiful wedding venues in the US. The grounds are beautiful and inviting, with several water features around the property.
This rustic ski resort & base camp is ideal for a rustic wedding in the woods. The mountain views are breathtaking, and a dedicated marriage team is on hand to assist you in planning your special day. The couple may also spend time in the hotel's rooftop Royal Suite, with 180-degree panoramas of the Alaskan forest.
You might be interested in checking out the largest shopping malls in the US.
7. Montelucia Resort & Spa, Arizona
Get married in Spanish-style elegance with the breathtaking Camelback Mountains as your backdrop. From the 9,200 square foot Alhambra Ballroom to the magnificent Valencia Ballroom with beveled ceilings and an intimate setting, their most beautiful wedding venues in the US provide various options for a wedding and celebration.
Oheka Castle is just a property on the Gold Coast that exudes European grandeur and charm. Guests can marry in a big ballroom, a gorgeous terrace room, or one of numerous outside lawn locations that can all be professionally arranged with flowers & decor to match your preferences.
Couples who wish to marry among Sedona's red rocks may do so at the L'Auberge de Sedona, which can accommodate up to 150 guests. Whether you want to marry under a hilltop canopy in an ivy-covered lakeside gazebo, wedding planners can assist you with this most beautiful wedding venue in the US.
10. The Crane Estate, Massachusetts
The Crane Estate is a 165-acre Historic Landmark that lies on a hill overlooking the grounds. Here, the ceremony will be the one to remember, whether it takes place in The Great House, the Barn, or the Sunken Italian Garden. You will have your ceremony in the Sunken Gardens, followed by a happy hour on the rear Terrace.
Belhurst Castle seems like something out of a storybook. Original wood details, two enormous ballrooms accommodating up to 250 people, and a breathtaking backdrop of New York's Finger Lake Region characterize this lovely event location. Built in the 1800s, we can confidently state that the Castle is charming and beautiful.
The Chalet Terrace, The Chalet, The Tower, and The Lawn are all available in the most beautiful wedding venues in the US at Castle Hill Inn. Visit the Chalet Terrance and take in the breathtaking great views of the Atlantic Ocean; the Chalet's intimate & enchanting old-world charm; the soothing deep ocean reflecting its light from the Castle; and the large ocean side lawn.
Hotel Tribeca Rooftop, a big industrial wedding venue with a big glass atrium and plenty of outdoor space, is located in New York's Tribeca area. You can marry on a spacious terrace with sweeping cityscape views or in a 15,000 sq ft inside celebration area that can be recreated with flowers or decors to match your style.
14. The Farmhouse, Texas
This special event area, ideal for weddings and celebrations, is greeted by large modern glass doors. You enter a big white painted barn with high ceilings, chandeliers, and hardwood flooring great for dancing via the French doors. The most beautiful wedding venue in the US can accommodate all 300 of your visitors while being cozy enough for 50 of your closest friends.
The property stretches across 200,000 acres in Malibu's undulating hills, once known as El Malibu, because it was part of the regular Spanish Land Grant. Exotic creatures call Saddlerock Ranch home, and they're sure to show up in a few of your shots. Please greet the zebras, camels, giraffes, and llamas on our behalf!
16. The Ashford Estate, New Jersey
The Ashford Estate features a bridal chamber for you and your bridesmaids, a groom's room for him and his best friends, a barn chapel with a brick fireplace & wooden ceilings, a couple of verandas, a spacious cocktail lounge, a dance where you can dance the entire night, and exquisite private suites are offering this most beautiful wedding venue in the US.
One of the most beautiful barns in the south is this one. The rustic beauty is breathtaking in its idyllic rural setting amidst impressive woodland and lush gardens. How could you mistake this venue's white tiles, natural wood flooring, high-hanging chandelier, and lovely wide windows that allow natural light!
Dover Hall is a beautiful location to have your wedding reception with your closest relatives and friends! The estate has a huge bridal suite, a billiard's hall with a Teddy Roosevelt-era decor for the groom, a great regal ballroom with a blue stone terrace, and a water feature that offers this most wonderful wedding venue in the US.
19. Bella Terra Estate, Arkansas
The Bella Terra Estate is ideal for couples who wish to have an outdoor or indoor wedding in the Arkansas countryside. There are four undulating acres on the site, two tiny cottages for visitors, and 6,000 sq. feet of warmed space. Host an interior celebration with campfires for the perfect indoor / outdoor day.
Outdoor wedding & reception venue Woodinville Lavender was virtually built for your Instagram feed. Lavender gardens, which have won awards, give a lovely and enticing setting for photographs or vows.
Alternatively, you may have your ceremony on the farm rooftop patio or in the celebration greenhouses. Both provide panoramic views of the purple gardens providing the most beautiful wedding venue in the US.
21. The Breakers Hotel in Palm Beach, Florida
The Mediterranean Ballroom of the Breakers Hotel in Palm Beach, Florida, was designed to resemble an Italian loggia. It has chandeliers with Venetian influences, 15-foot arched windows that overlook a courtyard, and fresco-painted ceilings. The hotel features a number of additional event venues and ballrooms that may be reserved for weddings, many of which have exquisite designs.
22. The Plaza Hotel in New York City
The famous 5-star hotel with a view of Central Park is renowned for its elegance and luxury—and for housing a number of famous residents. The French Renaissance-style hotel's Grand Ballroom (seen above) and Terrace Room are both available for wedding reservations.
I am aware how important a wedding is and picking an exquisite wedding venue is also a very big decision. That's why I selected these beautiful venues. Take your vows and pronounce "I do" at one of these lovely locations in the United States without any worry!