Looking for an enormous shopping mall with lots of stores and stuffs to buy? Shopping is the thing that no one can ever contempt. Instead, we lost track of time when we start to shop, right?
Amusing, but the biggest shopping malls in any country, has many better options than the other malls and makes our job easier. There are lots of stores, but something more extensive that puts everything in one place? Nay!
Thus, we have developed a comprehensive article on the biggest malls in America to help you out.
1. Mall of America, MN
Mall of America is the biggest shopping mall in the US with an area of 5,600,000 square feet. This mega shopping center is owned by Triple Five Group.
Over 520 retail stores such as Macy's, Nordstrom, Forever 21, Marshall's, 50 eateries, and Nickelodeon Universe, the nation's largest Nickelodeon theme park with 24 amusement park rides, the mall is one of the most visited tourist locations, attracting more than 40 million people from all over the world.
2. American Dream, NJ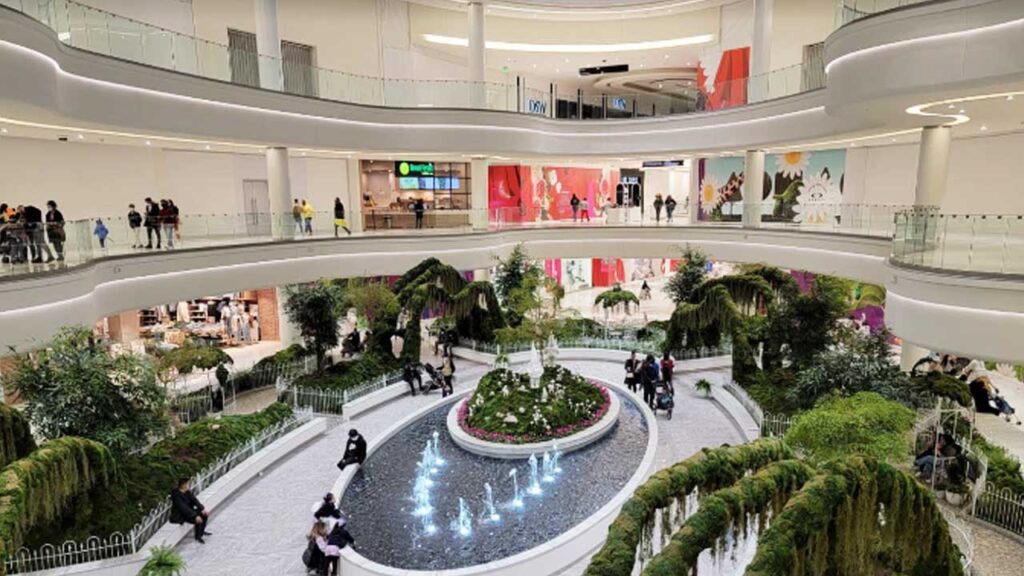 The newest mall, the American dream was opened in the November of 2019 in East Rutherford, New Jersey, marking the second position on our list. The Triple Five Group owns the mall.
It features over 450 retail stores and venues with never ending entertainment including fab Nickelodeon Universe, DreamWorks Water Park, Big SNOW American Dream, Legoland Discovery Center, Primark, Zara, Hermes, CMX, Saks Fifth Avenue, IT'SUGAR, and H Mart.
3. Aventura Mall, FL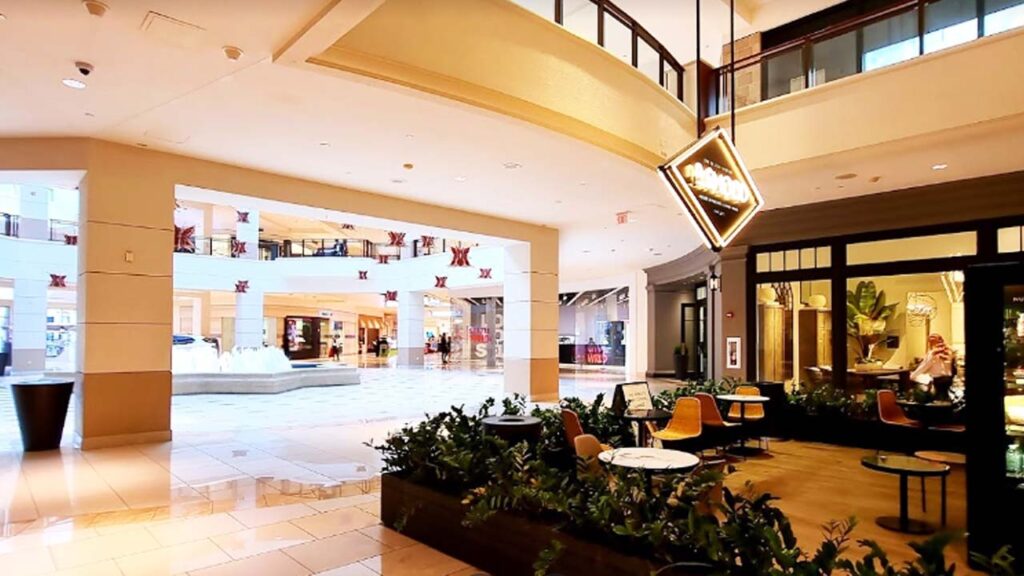 The largest mall in Florida, Aventura Mall is one of the biggest malls in the U.S. It exhibits over 300 stores such as Louis Vuitton, Givenchy, Cartier, Tiffany & Co. and Fendi, and shopper favorites such as Apple, Ted Baker, Anthropologie, Urban Outfitters and many more.
Built on 2,700,000 square feet, the mall first opened its doors to public in 1983. They also incredible food, flexible timing and parking facilities.
4. King of Prussia Mall, PA
The third position of the biggest malls in the U.S. is honored to King of Prussia Mall which is more than a shopping mall. King of Prussia is based in King of Prussia, Pennsylvania.
It was opened in 1963, till now owned by Simon Property Group. There are events, plans and plentiful attractions. With 2,793,200 square feet, the modern marvel owns than 450 stores and venues.
You might also like to read about these top American fashion brands.
5. South Coast Plaza, CA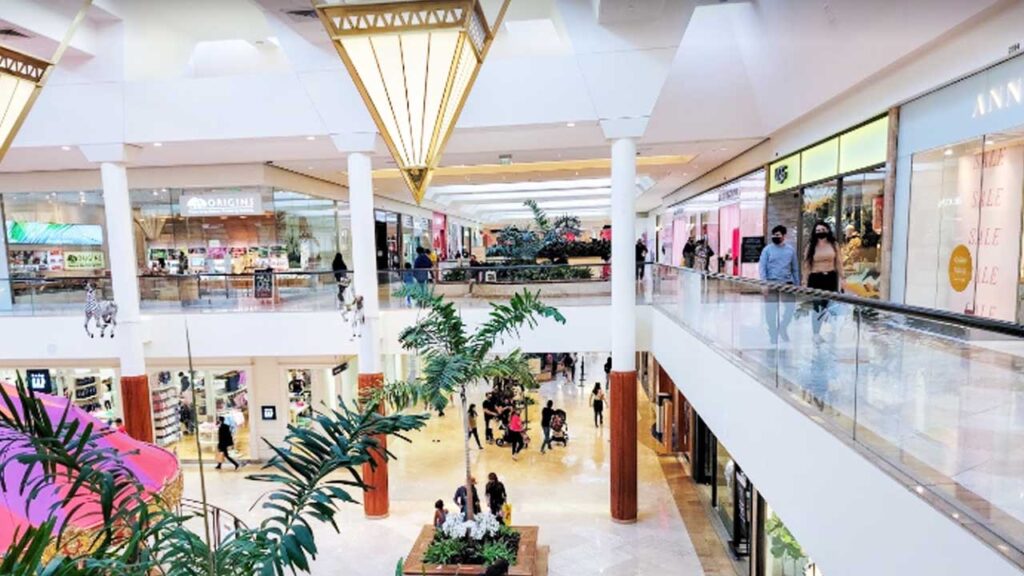 The fourth position takes South Coast Plaza in Costa Mesa, California. The Segerstrom family owns the mall, making it the second-largest family-owned mall in the U.S. It was built on a 2,738,730 square feet area with 280 stores, including Macy's three stores – Main, Men's, Home, Nordstrom, Saks Fifth Avenue, and Bloomingdale's.
The mall also offers critically acclaimed food facilities, architecture, museum-quality art establishments, masterfully planned garden areas.
6. Del Amo Fashion Center, CA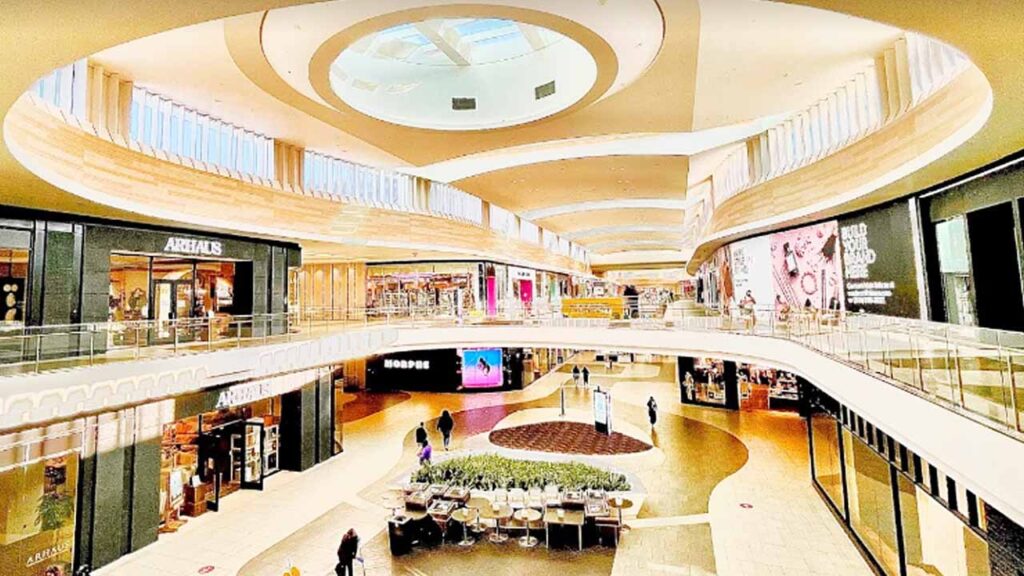 Del Amo Fashion Center was built in 1961 in Torrance, California, and has an area of 2,500,000 square feet with three levels of luxury shopping, more than 200 stores including Michale Kors, Hugo Boss, Arhaus Furnishings, lululemon, J. Crew, Madewell, Zara, Adidas, H&M, Express, Forever 21 and Marshalls and numerous dining options.
Check out these popular American perfume brands.
7. The Galleria, CA
The Galleria is residing in the Uptown District of Houston, Texas, United States. Popularly known as the Houston Galleria, Simon Property Group and Sony Corporation are the mall owners.
This place is one of the most famous retail and tourist destinations. There are 365 stores, including Nordstrom, Macy's, Neiman Marcus and Saks Fifth Avenue.
8. Destiny USA, NY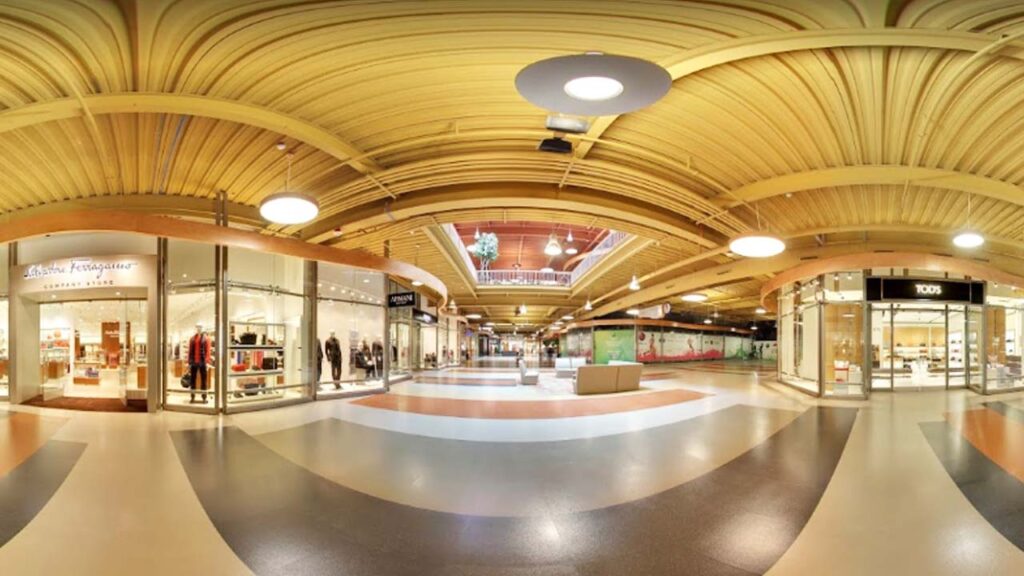 Known as the largest mall in New York and Formerly Carousel Center till 2012, Destiny mall is the eighth biggest mall in the U.S. It is built on 2,400,000 square feet and has over 250 places to shop, dine and play, visited by around 26 million guests every year.
The mall has an infrastructure of six above-ground floors and one underground floor, premium dining and entertaining facilities.
9. Roosevelt Field, NY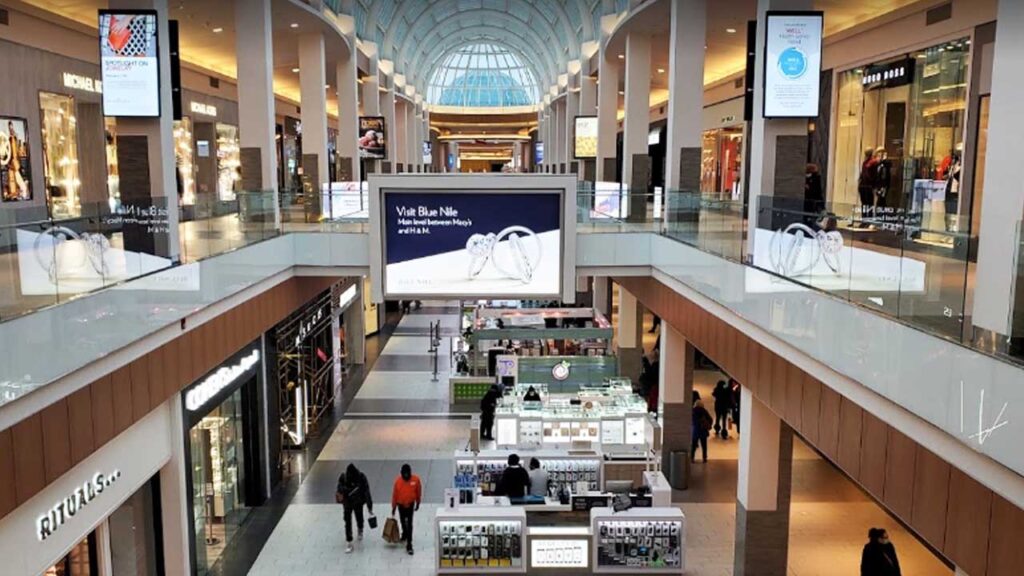 Roosevelt Field is the second largest shopping mall in New York and the eighth most prominent shopping mall in the United States. It is located at 630 Old Country Road, Garden City, New York.
The mall was established in 1956 and is owned by Simon Property Group. It is the state's second most successful shopping mall. The entire mall covers an area of ​​2,366,692 square feet and covers 260 stores.
10. Ala Moana Center, HI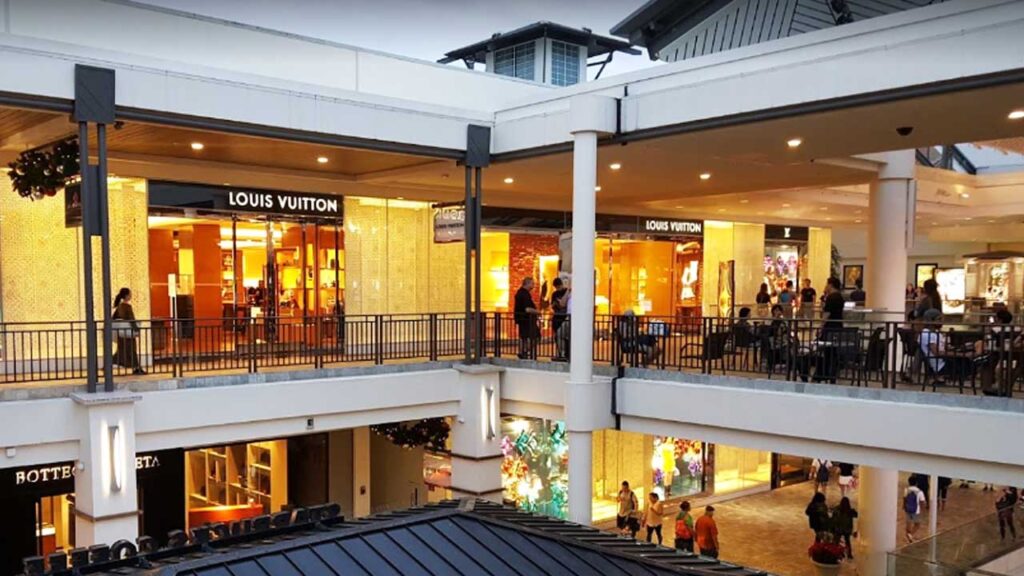 Ala Moana is located in Ala Moana Honolulu, Hawaiʻi. The shopping mall was established on August 13, 1959. It is one of the largest shopping malls in the world, owned by Brookfield Properties Retail Group.
The 2,400,000 sq ft mall has 350 shops. Already this mall is a valuable and famous shopping mall in the U.S.
11. Sawgrass Mills, FL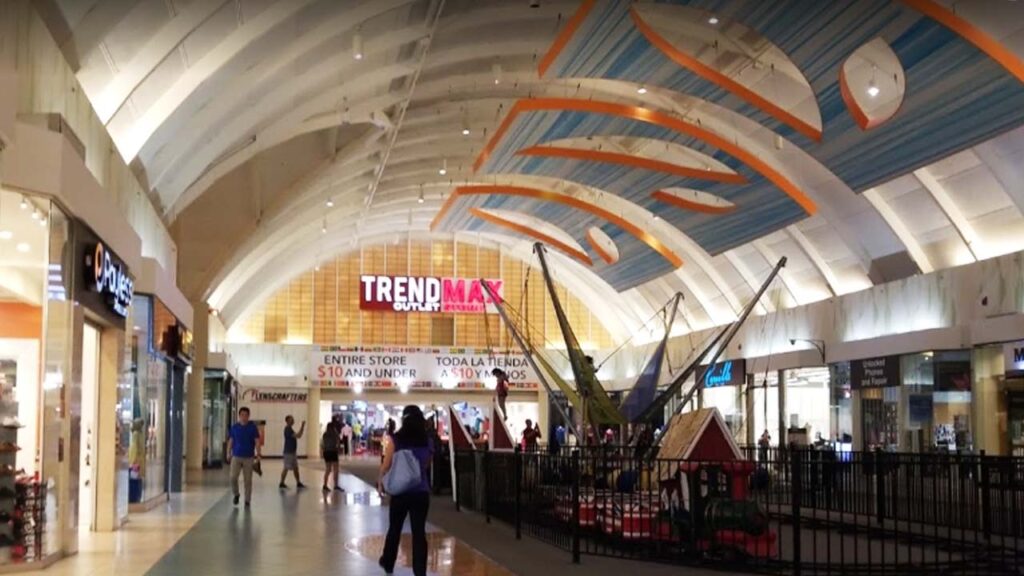 Sawgrass Mills, you will be surprised to know that it is the eleventh largest mall in the United States, the biggest single story outlet mall in the US.
The largest shopping mall in Broward County as well as the second largest mall in Florida and the Miami metropolitan area after the Aventura Mall, and the third largest shopping mall in the southeastern United States. It is an outlet shopping mall operated by the Simon Property Group.
The mall was established on October 4, 1990 and covers ​​2,370,610 square feet and has about 400 stores throughout the site. Due to its massive size, this mall has been divided into 3 parts.
12. Palisades Center, NY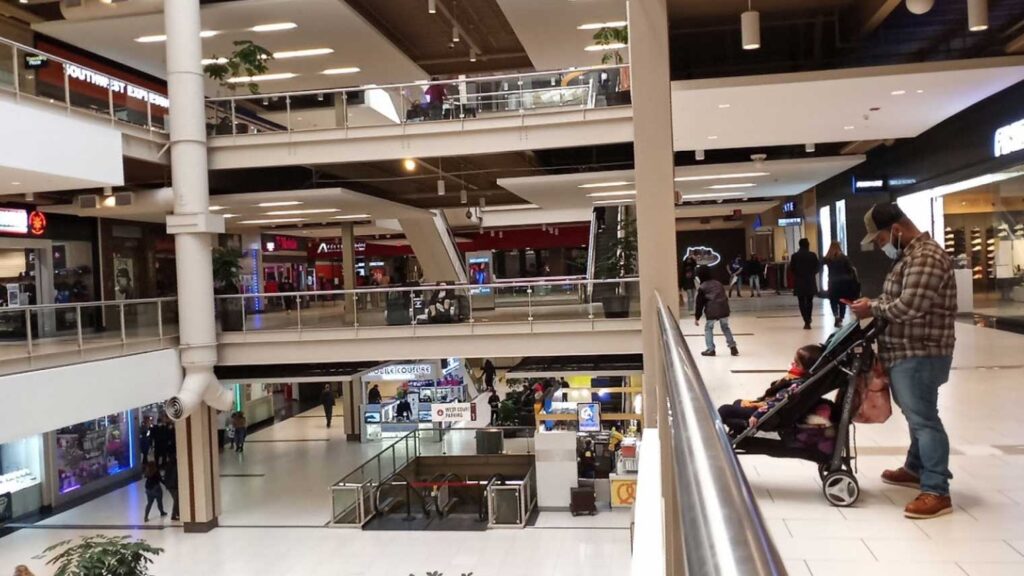 The Pyramid Companies developed Palisades Center in March 1998. The mall is situated in West Nyack, New York. Palisades Center is the second-largest shopping mall in the New York urban area, the eighth-largest in the United States by total area, as well as sixth-largest by gross leasable area.
The mall contains 218 stores and receives 20 million visitors a year. It is one of the most flourishing malls in the country.
13. Plaza Las Americas, PR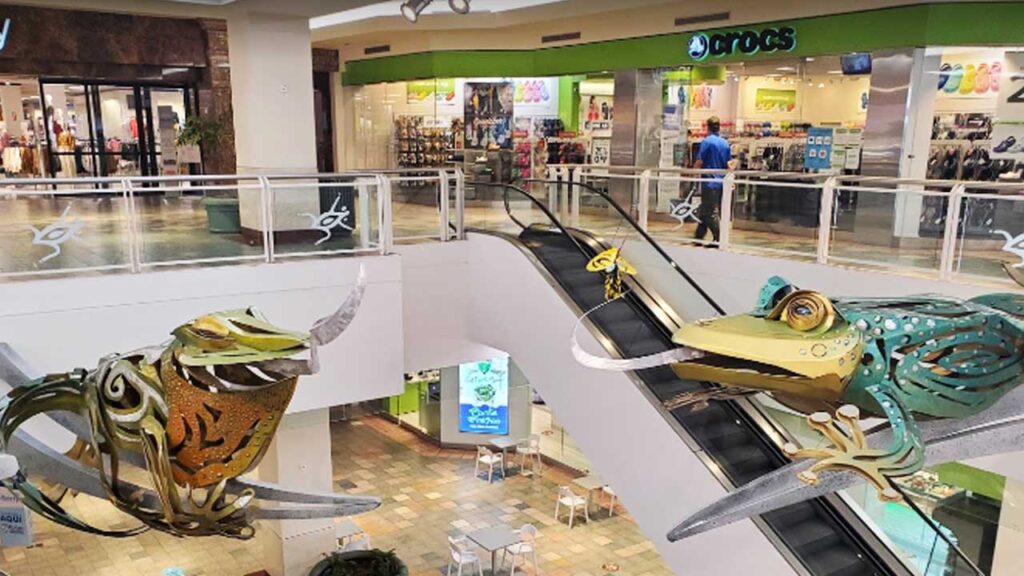 Plaza Las Americas is the greatest shopping mall in the Caribbean and the second largest in Latin America, located in Hato Rey, San Juan, Puerto Rico. More than 300 stores, including Macy's, Sears, JCPenney, Old Navy, Caribbean Cinemas, Kmart, and Forever 21, are 1,900,000 sq ft wide.
Plaza Las Americas was founded in 1986 by Plaza las Americas, Inc.; Empresas Fonalledas, Inc. It is the first indoor shopping mall built in Puerto Rico.
14. Millcreek Mall, PA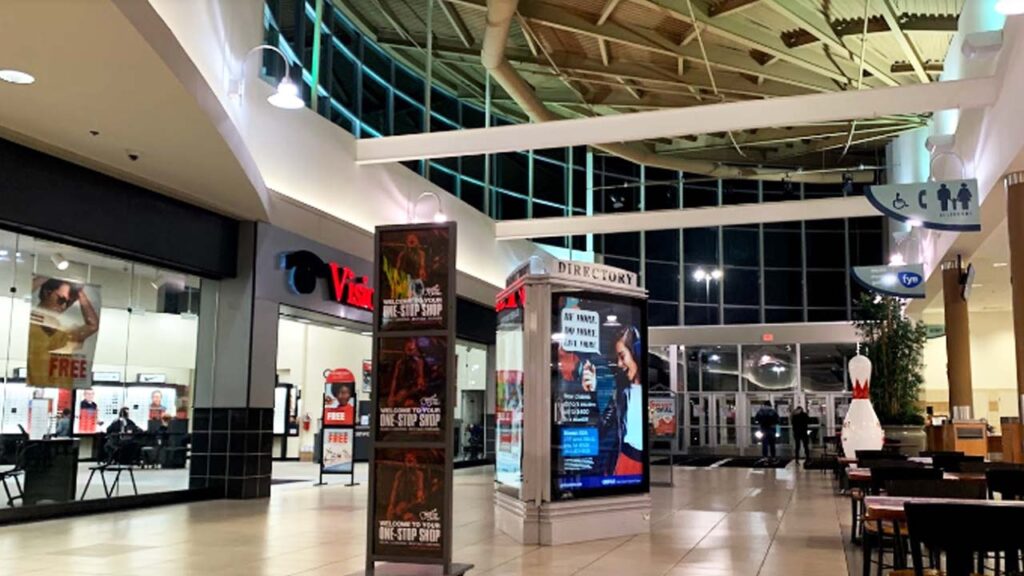 The 2,200,000 square feet Millcreek Mall was established in Millcreek Township, Pennsylvania, United States, on November 10, 1985.
Cafaro Company is the owner of this mall. This 1-story mall has a total of 175 stores, which are divided into different sections. It is the fourteenth largest mall in the United States and the second-largest mall in the state of Pennsylvania. As the mall's main building is shaped like a gun, there are many speculations about it.
15. Woodfield Mall, IL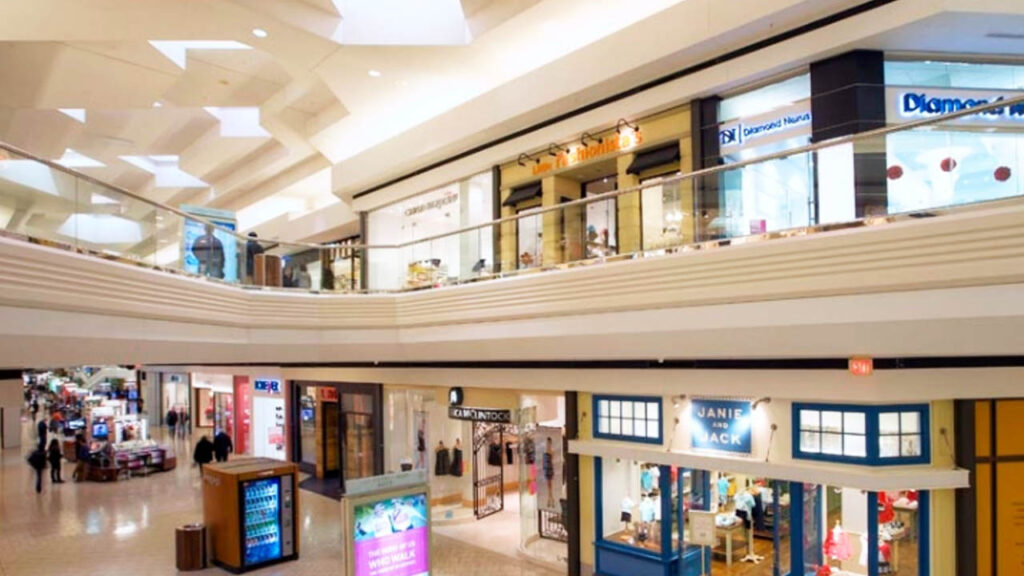 The Woodfield Mall is a shopping mall located in the northwest Chicago suburb of Schaumburg, Illinois, United States. Which was founded about 49 more years ago. It is one of the largest shopping malls in the United States.
The 2,150,557-square-foot mall has 225 stores that serve customers. The mall is owned by CalPERS (50%) & Simon Property Group (50%). Chicago's visitors voted Woodfield Mall as their favorite suburban attraction in 2000.
16. Westfield Garden State Plaza, NJ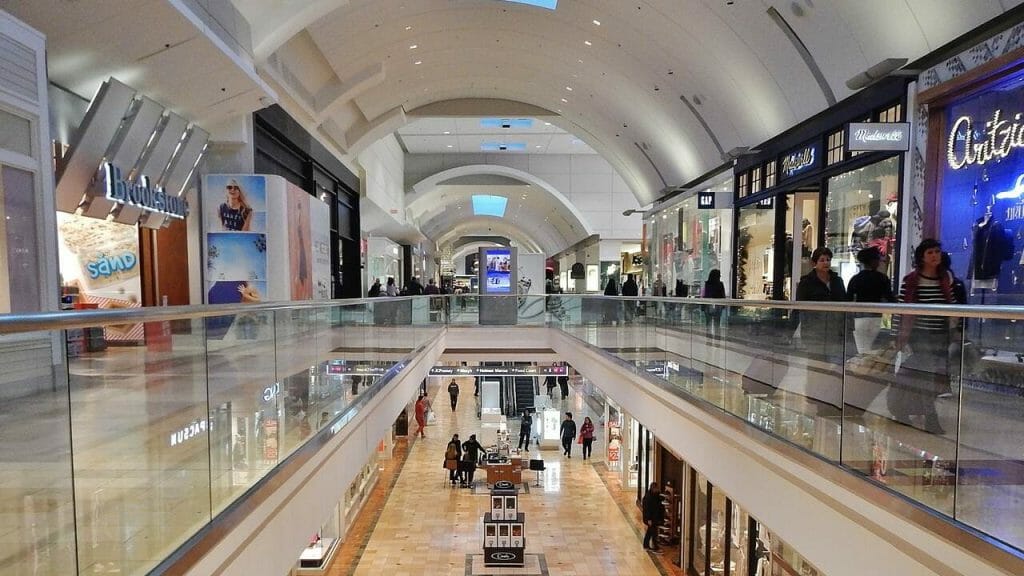 Garden State Plaza (officially Westfield Garden State Plaza) is a shopping mall located in Paramus, New Jersey, United States. It is owned and managed by Paris-based real estate management company Unibail-Rodamco-Westfield, and located at the intersection of Route 4 and Route 17 near the Garden State Parkway, about 15 miles (24 km) west of Manhattan. Opened in 1957 as the first suburban shopping mall in New Jersey, it has 2,118,718 sq. ft. (196,835.3 m2) of leasable space, and housing over 300 stores, it is the second-largest mall in New Jersey, the third-largest mall in the New York metropolitan area, and one of the highest-revenue producing malls in the United States.
17. Lakewood Center, CA
Lakewood Center is a super-regional shopping mall in Lakewood, California. Lakewood Center opened in 1952 and was enclosed in 1978.
The interior mall is anchored by Costco, Forever 21, JCPenney, Macy's, a Round One Entertainment center, and Target. Several businesses surround the mall property, including 24 Hour Fitness, Albertsons, Best Buy, Burlington, and The Home Depot.
At 2,069,000 square feet (192,200 m2), the Lakewood Center is ranked among the largest retail shopping malls by gross leasable area in the United States.
Largest shopping malls are basically "One-Step-Shopping" for everything you need. Nowadays these malls also offer fine dining and amusements. These places are also unique attractions to tourists. Travel essentials, Gala nights or wedding dresses, whatever you need, these luxurious and largest malls will help you as your guide from beginning till the end.