Idaho is a state renowned for its natural amenities and beautiful landscapes. The state is full of rural villages and towns which can be travelled to using small, tranquil trails that offer calm environments and beautiful views.
Moreover, there are also numerous stunning trails leading to secluded forests or relaxing state parks in Idaho, and they can be travelled with a bike. No matter where you are trying to travel in Idaho's country sides, you are likely to stumble across one of its incredible bike trails.
So, the most awesome bike trails in Idaho are listed below.
1. Trail of the Coeur d'Alenes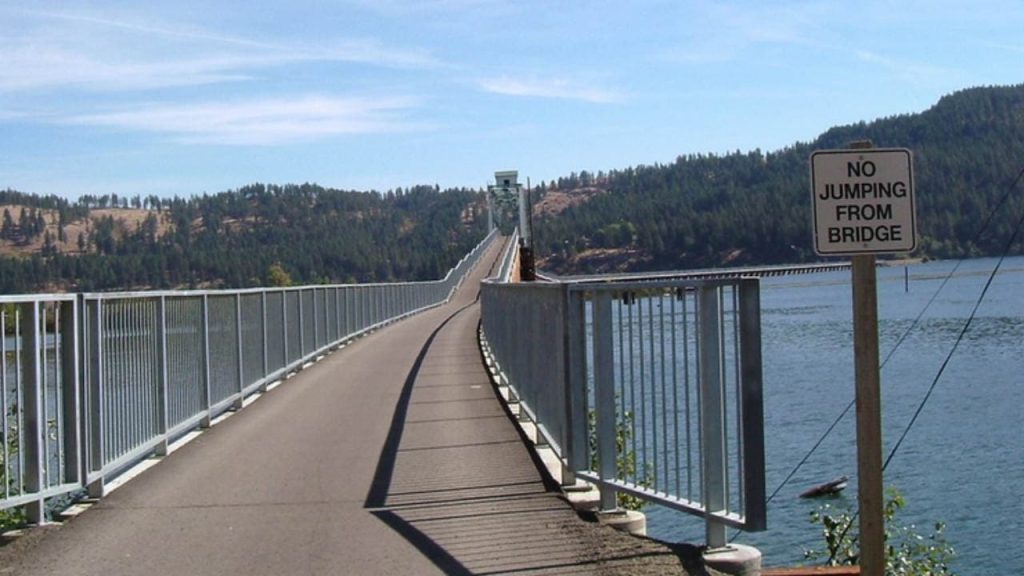 The Trail of the Coeur d'Alenes is a very well-known route in Idaho, which offers a concrete 73-mile trail through the Plummer to Mullan. There are many access points provided by the road's 20 trailheads.
The incredibly beautiful route connects numerous small towns with intriguing silver extraction records as it passes through forested canyons, alongside Lake Coeur d'Alene, which also provide stunning views.
2. Route of the Hiawatha
A 15-mile sandy trail with a mild downward slope and a forested backdrop is dubbed the Route of the Hiawatha. Users of this track pass through 10 tunnels, which include a 1.66-mile-long tunnel that was formerly known as Taft Tunnel.
Additionally, the trail moves across seven historical rail overpasses with beautiful vistas. Along the Route of the Hiawatha, there is also the Lookout Pass Ski Area as well.
3. Bill Chipman Palouse Trail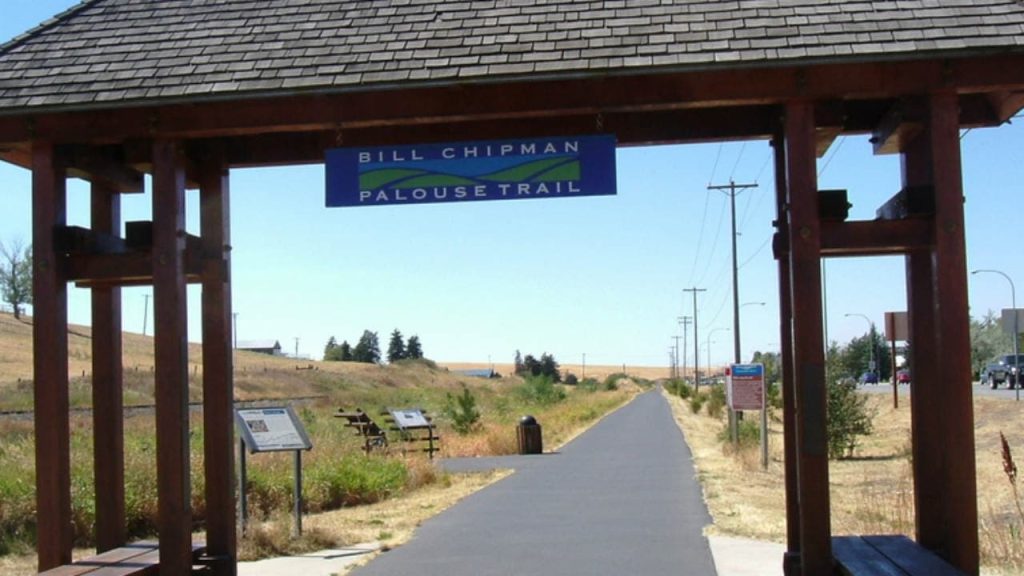 Flowing across the Palouse's farm areas is a 7-mile-long trail called the Bill Chipman Palouse Trail. This trail runs between Washington State University and the University of Idaho, offering amazing convenience for the students of those Universities travelling between one another.
Moreover, this track largely follows Paradise Creek and crosses the river 13 times on historic railroad crossings. Take a ride through this trail when the surrounding highlands are filled with canola flowers during the spring, because the landscape looks extremely lovely at that time.
Take a look at these wonderful hiking trails in Idaho.
4. North Idaho Centennial Trail
The wonderful Spokane River State Park is connected to the North Idaho Centennial Trail, which travels 24 miles around the shores of the picturesque Lake Coeur d'Alene and provides relaxing amenities in the park.
Users of this trail can travel to Higgins Point during the winter to see and take pictures of the countless bald eagles that are migrating in the park nearby. It is actually one of the most picturesque bike trails in Idaho.
5. Boise River Greenbelt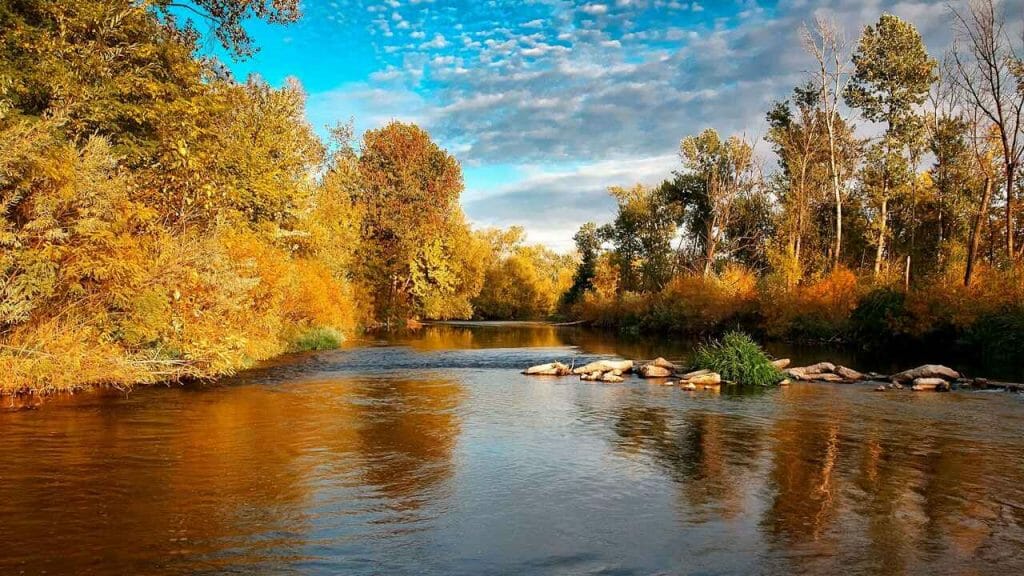 The lovely riverside passage that the Boise River Greenbelt traverses, frequently on either side of this river, runs through the center of Boise, the capital of Idaho. The trail offers an additional pathway for getting around the city to the shops and recreational attractions.
The Boise River Greenbelt trail is frequently used by fishermen to go to their preferred angling sites. Moreover, the Zoo Boise and MK Nature Center are just two of the many metropolitan attractions that are connected by this massive 46-mile concrete trail.
6. Weiser River National Recreational Trail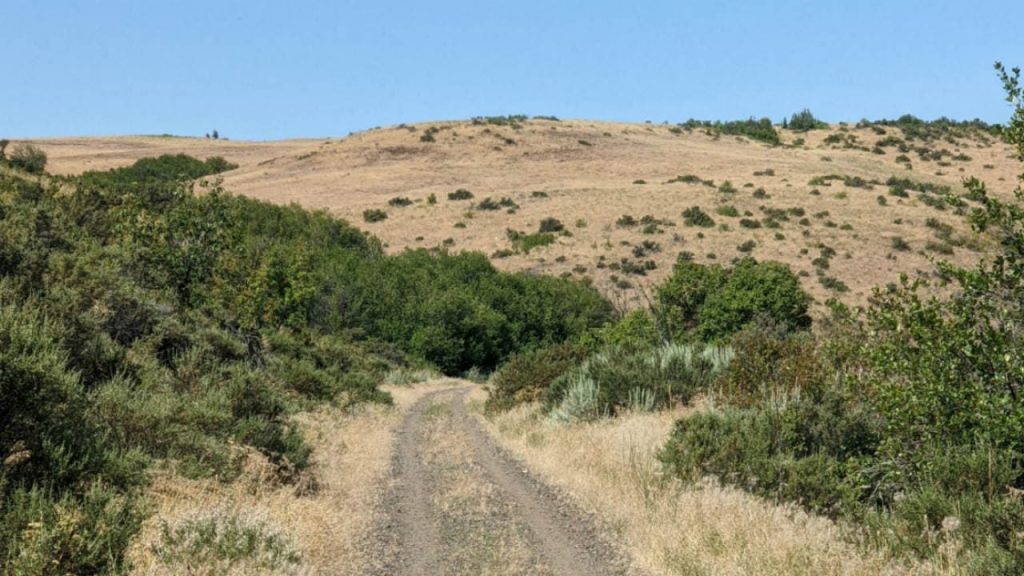 The Weiser River National Recreation Trail is the largest railroad-trail in Idaho, measuring 84 miles in length. This huge trail travels from the rural village of Weiser to Rubicon, which is close to New Meadows.
The majority of riders on this trail are day tourists who visit one segment at a time, while many riders complete the entire path in 2 to 3 days. Various small towns, including Midvale, Cambridge, and Council, are situated along this trail that also offers pleasant rest areas, shops and housing options.
These are the best RV parks in Idaho.
7. Wood River Trail
The Wood River Trail unites the settlements of Bellevue, Hailey and Sun Valley through the historic Sun Valley route of the Union Pacific Railroad, which once carried skiers to Sun Valley. This asphalt trail provides a total of 36 miles of scenic trail to be explored. Stunning views of mountains and rivers are quite common on this trail, as it also links to various other trails.
8. Ashton-Tetonia Trail
The entire 29.6 miles of this asphalt and sand trail provide bike riders with breathtaking views of the towering Teton Mountains. The Ashton-Tetonia Trail meanders across rural lands studded with serene farmland and old industrial sites, across three historic railway overpasses and three separate crossings. With the Teton Mountains serving as the background, this long trail offers bikers with awe-inspiring scenic views and peaceful surroundings.
9. Portneuf Greenway
A 17-mile network of concrete paths linking Pocatello's neighborhoods, business districts, and surrounding landscapes is called the Portneuf Greenway. Users of this trail can unwind and take in the beautiful scenery from the seats along one portion of this trail that runs next to the Portneuf River. A few public parks that provide easy access to this trail also offer parking spaces, picnic spots, and bathrooms.
10. Lewiston Levee Parkway Trail
Lewiston Levee Parkway Trail is a 12-mile concrete trail that runs across Hell's Gate State Park to Locomotive Park, while offering breathtaking natural views. Situated along the Snake River, this trail has views of the river on one side and the state park on the other.
The length of the trail also allows bikers to complete touring the whole trail in a day. Alongside the trail, wildlife viewing is also popular as you can catch a glimpse of herons, swans and pelicans nearby.
11. Palisades Creek Trail
Southeastern Idaho's Palisades Creek Trail is a very popular trail for its stunning mountain scenery. After traveling a few miles from Wyoming, you can find the trailhead. As the trail is located in Caribou-Targhee National Forest, one of Idaho's best national forests, it has the best views. You can also find campgrounds and picnic areas alongside the trail.
The majority of bike trails mentioned above are concrete bike trails that are perfectly suited for riding bikes. Moreover, most of them are situated along mountains and rivers, enabling bikers to bike through tranquil surroundings, while enjoying stunning scenic views and natural amenities.