There are countless caves in the state of Indiana, with the majority of them maintaining temperatures around 52 F. But, you know what's fascinating?
Not all of them are interesting, and vary quite a lot in formation and designs. In Indiana, based on design, formation, their types and the conveniences they provide, you can find several types of caves, from salt caves to wild caves.
So, these are the best caves in Indiana.
1. Wolf Cave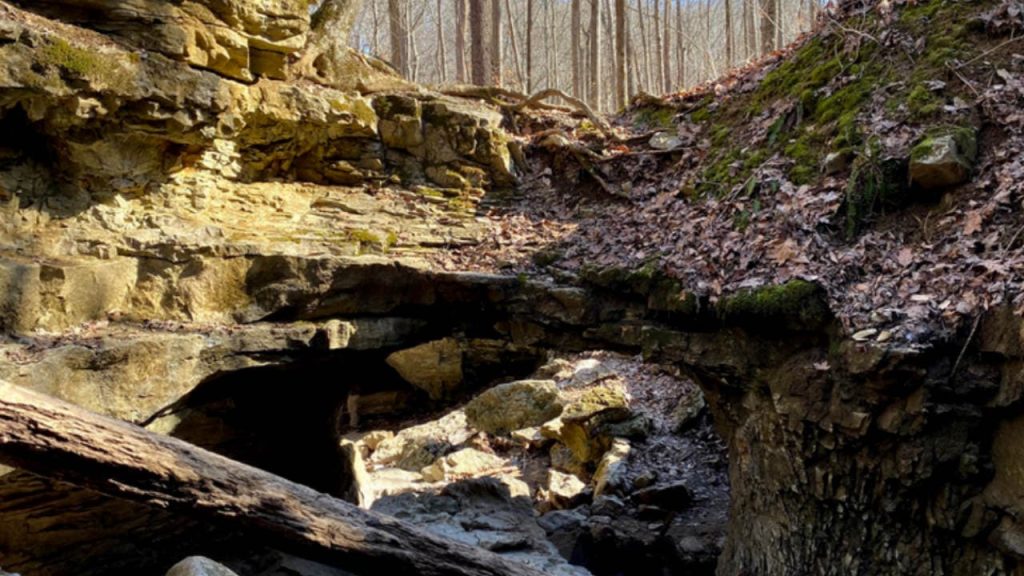 The Wolf Cave is located on the park Trail in Spencer's McCormick Creek State Park, one of the most well-known parks in the state. Within the cavern, which was created when the subterranean water disintegrated the sandstone, are numerous pathways. It is one of the most wild caves in Indiana.
2. Sullivan Cave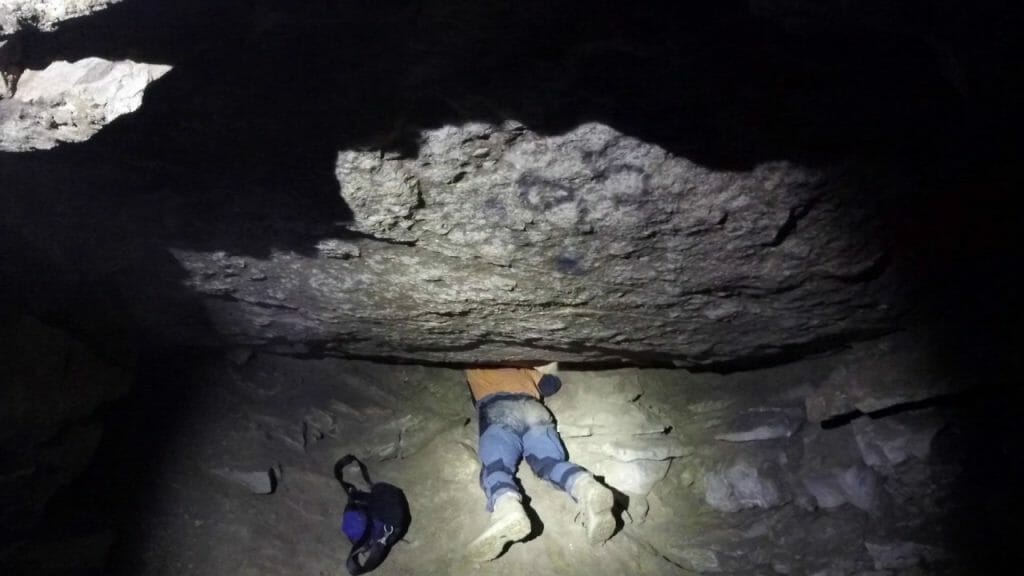 Anyone will like touring the Sullivan Cave if they consider themselves a true spelunker and prefer venturing out on their own to explore caverns. This cave is situated near Springfield on a 28-acre parcel of land maintained by a charitable group working to protect Indiana's karsts.
3. Squire Boone Caverns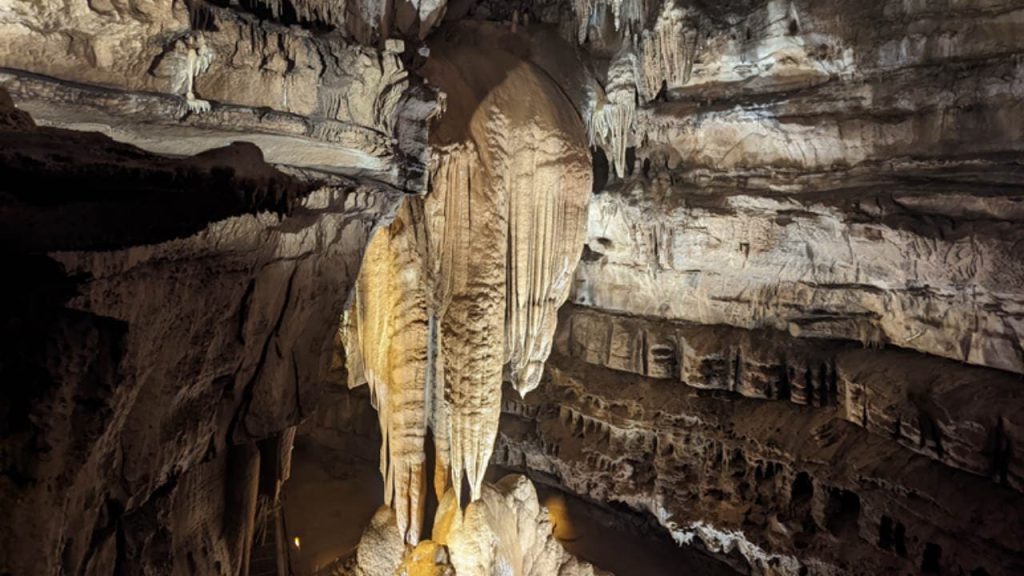 The caves, which Squire Boone was named after him was first learned of in 1790, are well-known for their simple brilliance and overpowering natural majesty. To view the magnificent rivers, falls, and distinctive structures like the Rock of Ages, tourists can start winding down a stairway.
Check out the best ziplines in Indiana.
4. Bluespring Caverns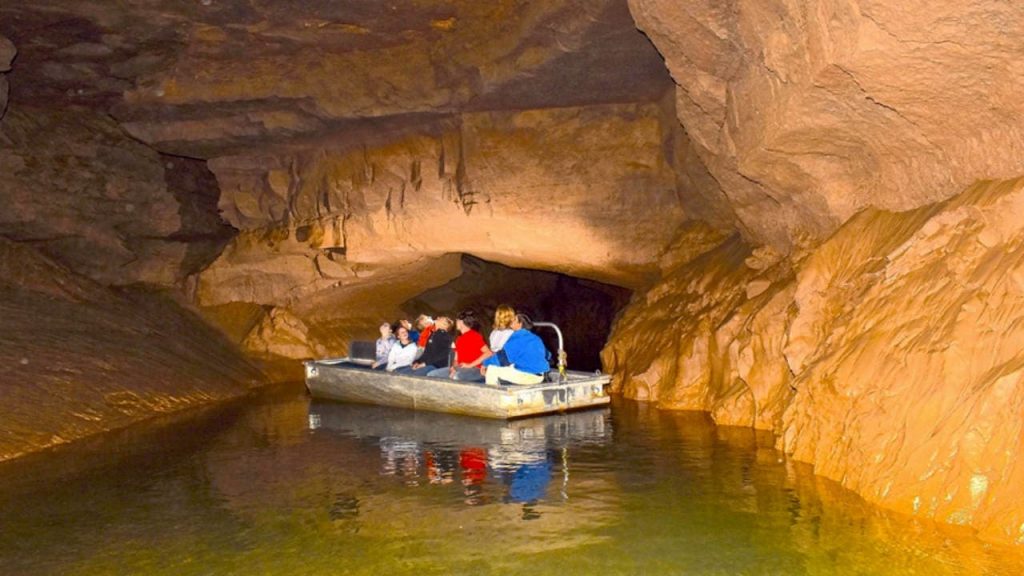 Visitors may cruise down the Bluespring Caverns' underground river and observe the tunnels from the luxury of their boats. Guests may take in the grandeur of these imposing caverns during the one-hour boat cruise through the tunnels. It is one of the best caves for those who love boating.
5. Indiana Caverns
If you want to experience the wonderful scenic views of the longest cave in Indiana, then do so with Indiana Caverns' panoramic view tours. The 35-mile-long tube in the underground system is known as a wonder of cave sculpting. Guests can travel 90 minutes beneath the water and take a 25-minute boat-ride along the underground river.
6. Bloomington Salt Cave
Are you interested in salt treatment for a revitalizing experience? Just head over to Bloomington Salt Cave, sign-up for their session and enjoy touring in a magnificent salt cave. The facility's apartments are serene and tranquil, and the facility will play any preferred music.
Check out these amazing lakes in Indiana.
7. Indianapolis Salt Cave
This location is distinctive in that the entire floor is made of salt (yes you heard right!). Although the salt cave is strongly recommended, you should still carry a blanket because it might get chilly inside. It would also be for you to come to Indianapolis cave for a hand and foot cleanse since the staff is kind.
8. Spring Mill State Park Caves
The Spring Mill State Park Caves, which are located in a small town in Indiana, are stunning and popular with both residents and visitors all year long. Numerous underground springs are where the water comes from, and the melody of the running water is relaxing. Additionally, it is one of the best snow caves in Indiana.
9. Marengo Cave
Indiana is home to the Marengo Cave, a United States-designed national landmark. It is one of Indiana's 4 exhibition caves. During the 1880s, the first tourist visits of the cave were offered. If you are a lover of snow caves, then this is a must-visit cave for you in Indiana.
10. Suicide Cave
The Suicide Cave is close to the city of Salem, situated in Indiana. Most people avoid this cave simply because of its nickname, however it was really nicknamed after a bootlegger who died by suicide there back in the 1820s. This would be a great site to begin cave diving if you had never experienced that before.
11. Wyandotte Caves
The Wyandotte Caves are the biggest attraction for tourists in Leavenworth town. The cave provides 2 wonderful walks, one for novice and intermediate cavers and the other for more seasoned players. The caverns are renowned for their abundant bat species as well as the unique cave structures that can be found there.
As you can see from the above list, there is an abundance of caves in Indiana to tour, which makes choosing one to visit even tougher. However, the best cave for you depends on your own preferences. If you love snow caves, choose Spring Mill State Park Caves. Again, salt cave lovers should select Indianapolis Salt Cave, while boat ride enthusiasts should pick Bluespring Caverns.