Since 1993, California has been the top producer of milk in the USA. The state is also a leading manufacturer of dairy products like butter, ice cream, nonfat dry milk, cheese and yogurt.
As a result, California's dairy industry also significantly contributes to the state's economy.
Below is a list of the top dairy farms in California.
1. DeJong's Dairy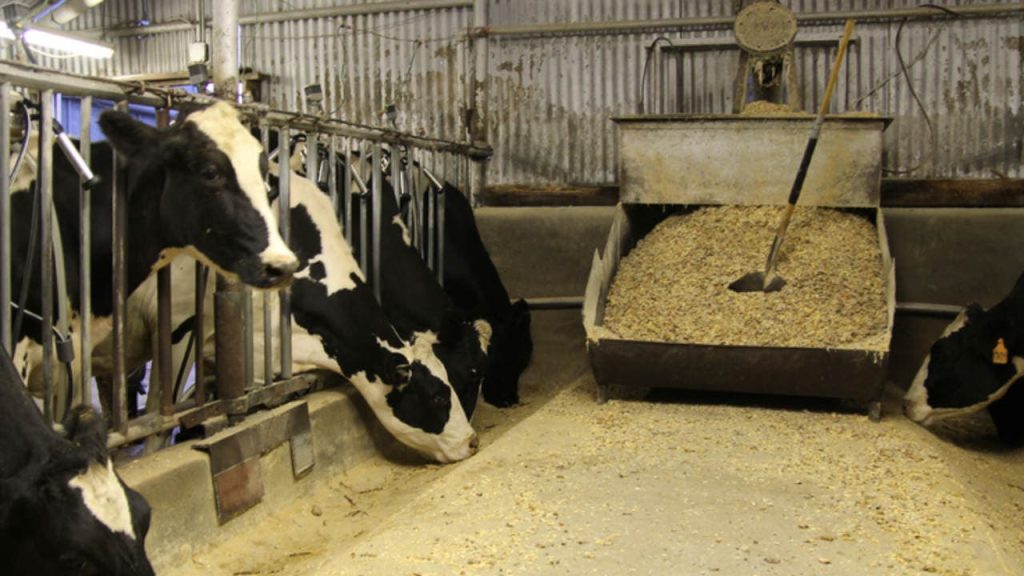 Located at Wildomar, DeJong's Dairy is a dairy in California that breeds, raises, milks, and processes milk entirely on its own property. They take great satisfaction in being able to offer farm fresh milk without the use of additional hormones.
Their chocolate milk is also reputed as the best one in town. By reserving beforehand, you might be able to tour around the farm as well.
2. Frank Konyn Dairy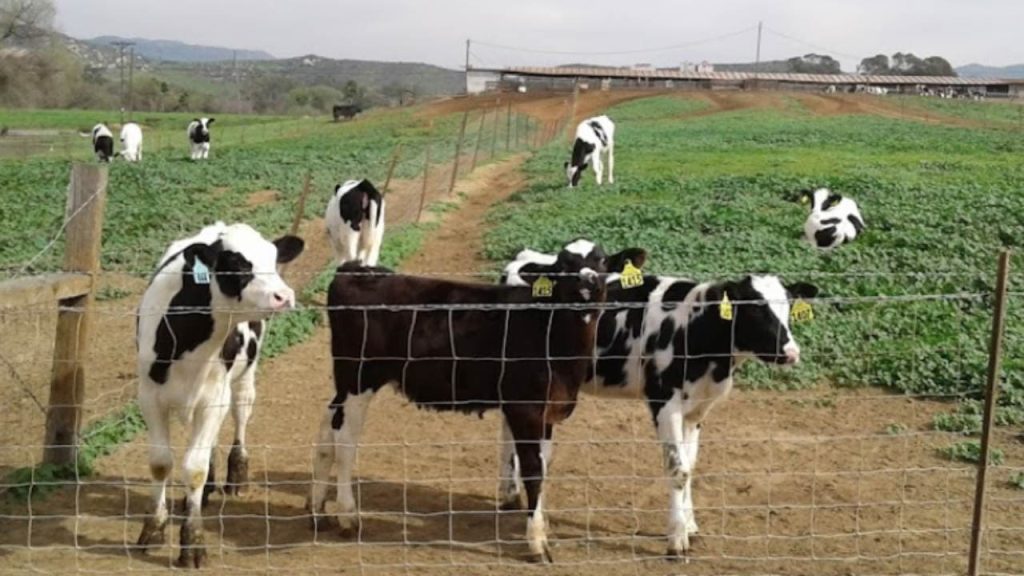 Since 1962, this family-owned dairy farm has been operated in the San Pasqual Valley Agricultural Preserve. They are very committed to maintaining the health and welfare of their animals, and they adhere to strict guidelines to do so. For schools, organizations and groups, they also arrange tours occasionally.
3. Rockview Dairies Inc
For over 50 years this dairy farm has been operating in Southern California. They provide their cows good care by allowing them to wander freely in a large area with plenty of sunshine and clean air. The freshness and flavor of their milk make it clear how much care they take.
Visit these fresh farmers markets in California to get the best produce.
4. Vierra Dairy Farms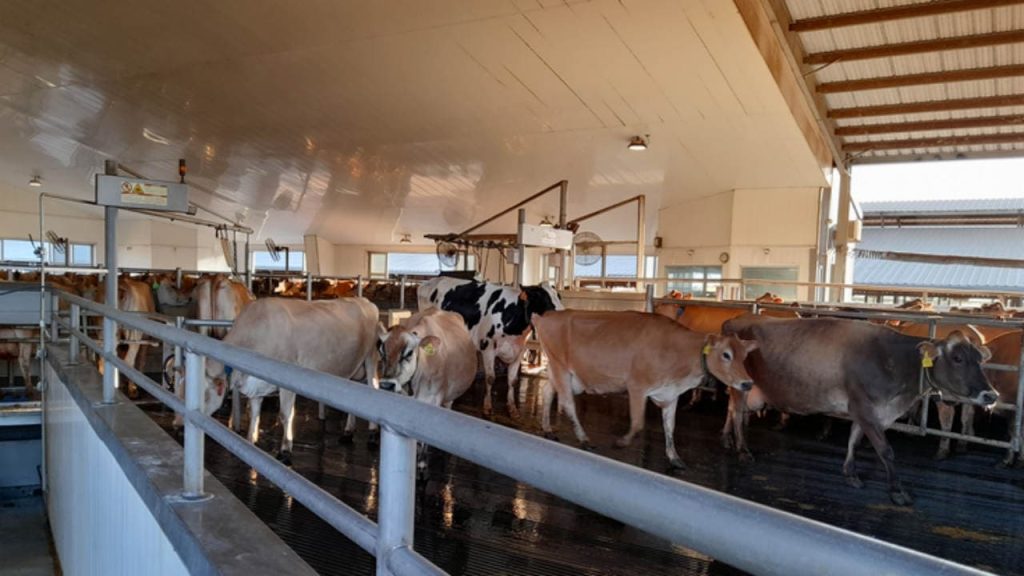 At the beginning of 1967, Tony and Angie Vierra established a small dairy farm near Hilmar, California, where they milked three cows named Enos, Snookums, and Topsy.
This enterprise has now expanded into a modern milk producer with 5000 cows, and its products are now supplied all over the world.
5. Scott Brothers Dairy Farms
Started in 1913, family-owned Scott Brothers Dairy Farms is operating on 900 acres of land. They are devoted to quality and take great care to manage their over 1000 cows so that they produce a lot of milk naturally without the use of additional hormones.
6. The Fernjo Farms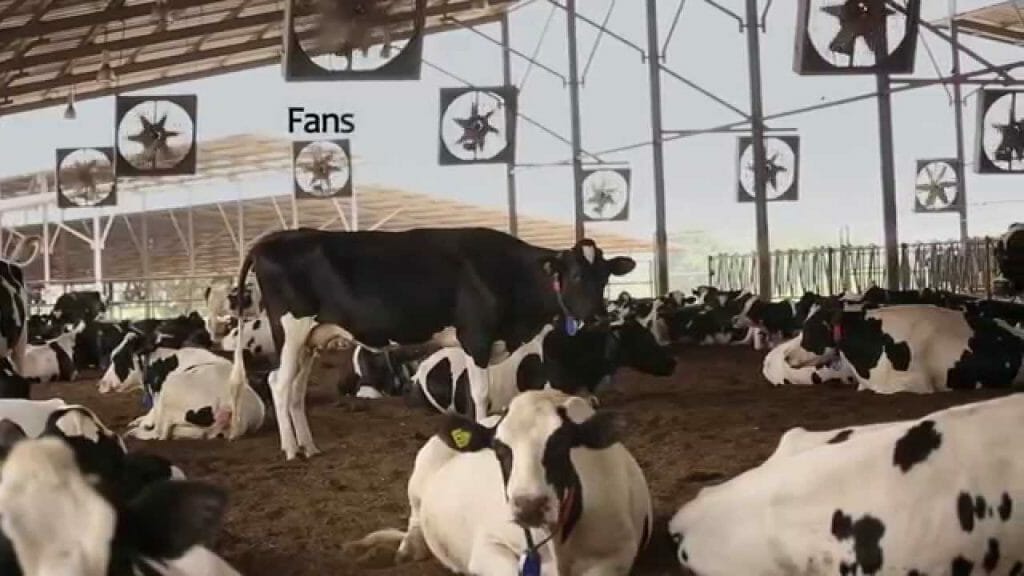 The Fernjo Farms includes three dairy farms with a combined herd size of 3,500 cattle. Each of the three dairies is situated on a total of 400 acres that can be farmed, and they are all located close to one another. They all have distinctive layouts, and are reserved for the processing of milk from Jersey or Holstein cows specifically.
You might also enjoy visiting these popular outlet malls in California.
7. Fanelli Dairy Office
It is widely acknowledged as one of California's top dairy farms. They have lots of cows and goats, and the milk they produce is used to make cheese and yogurt.
The region is rather huge, and a trip there would be an unforgettable experience. A visit to this farm is highly recommended, especially with children or other members of the family.
8. Jaques Dairy & Farming
Since 2010, Jacques Dairy & Farming has been a part of the agricultural community in Tulare, California. Currently, there are quite a few cows and goats living in this area.
After collecting the milk, cheese and yogurt are made as well. The area is rather large, and traveling across it would undoubtedly be an experience that cannot be forgotten.
9. Bar 20 Dairy Farms
Bar 20 Dairy Farms is a dairy business that can be found near Kerman, California. The dairy farm's founder, Larry Shehadey, began operations of this farm with just a few hundred cows. But now there are 7000 cows which are being managed by the family members of Larry Shehadey.
10. Chris & John Jongsma Dairy
Tipton, in the state of California, is home to the Chris & John Jongsma Dairy. It is a lovely dairy farm that consists of cows and goats in its herd. This farm is dedicated to the production of a wide variety of dairy goods, including milk, cheese, yogurt, and butter, among others.
In California's dairy farms, the animals are given excellent care, and the milk they produce is of the finest quality. Occasionally some farms also provide tours, and to learn more about the dairy industry you should not miss out such opportunities.