Florida is one of the largest states in the United States, and has one of the most diverse populations in the country. People from all kinds of cultures and lifestyles come to the "Sunshine State" to enjoy its beautiful natural landscapes and thrilling coastal areas. On top of that, the state is full of natural amenities and fresh foods.
One of the best blends of natural amenities and top-quality food is dairy farms. These farms produce fresh organic dairy products and highly nutritious raw milk. Additionally, many of these farms are also great places to visit and enjoy the natural landscapes and scenery of Florida.
So, these are the most wonderful dairy farms in Florida.
1. Keely Farms Dairy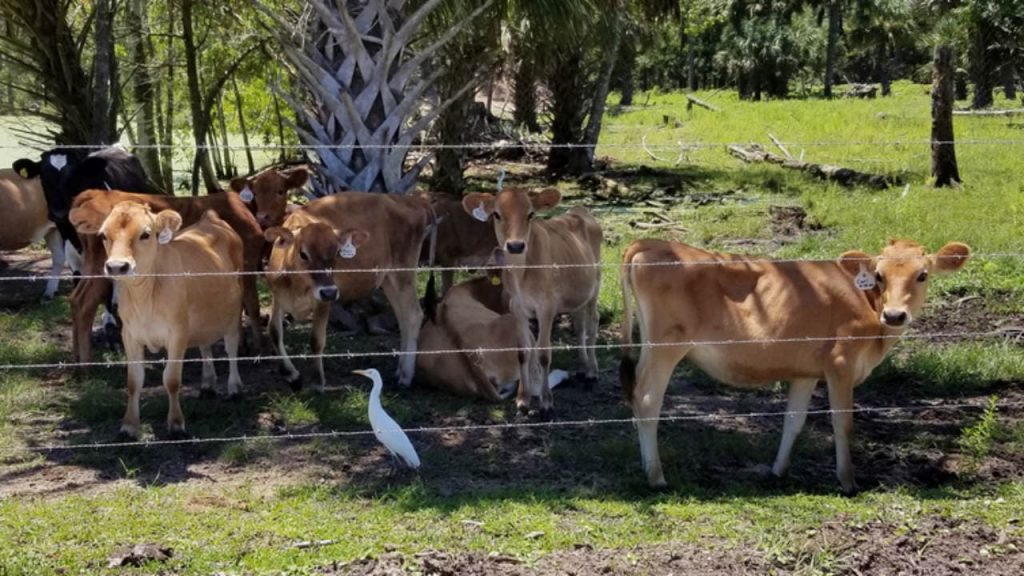 Located in Glencoe, Keely Farms Dairy is the most popular dairy farm in Florida. This dairy farm is highly popular with the residents and visitors of New Smyrna Beach.
Keely delivers raw cow milk straight to your home, and yes it has its own delivery service as well. Although Keely is primarily known for its milk, it makes other raw products as well.
2. Alliance Dairies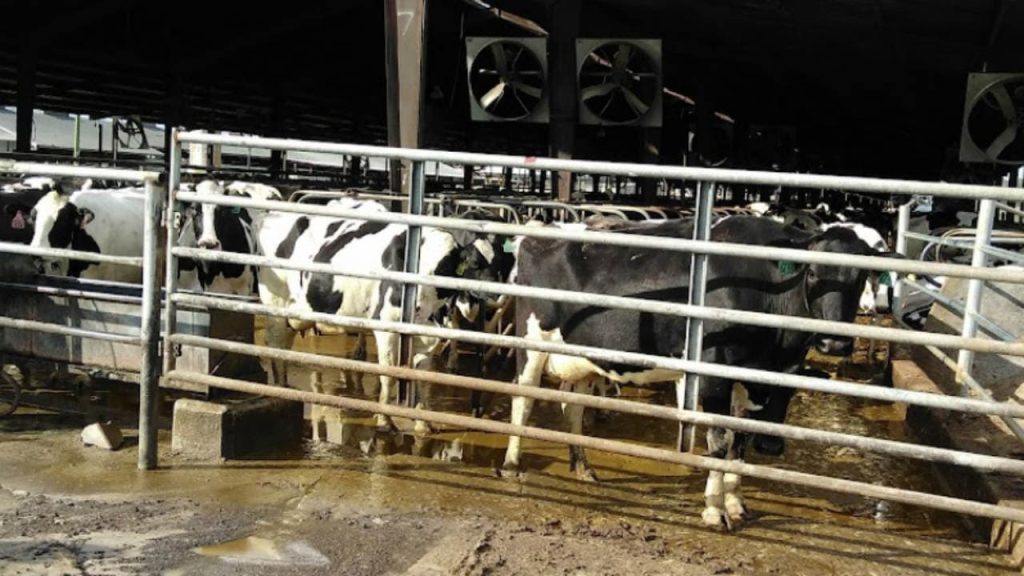 Alliance Dairies is one of the best dairy farms in Florida, situated in the city of Trenton. It is a dairy farm that makes high-quality milk, while prioritizing safety and betterment of its customers. By starting with 2,500 cows, Alliance Dairies has become one of the biggest, successful and renowned dairy farms in Florida.
3. North Florida Holsteins
North Florida Holsteins is one of the best-reviewed dairy farms in Florida, located in the city of Bell. It is a dairy farm that offers a wide range of services and sells different types of products.
The animals in this farm are well-fed and properly taken care of. Furthermore, the farm is situated in an incredible setting, which gives visitors beautiful scenic views.
If you are interested in fresh produces, then check out the fresh farmers markets in Florida.
4. Shenandoah Dairy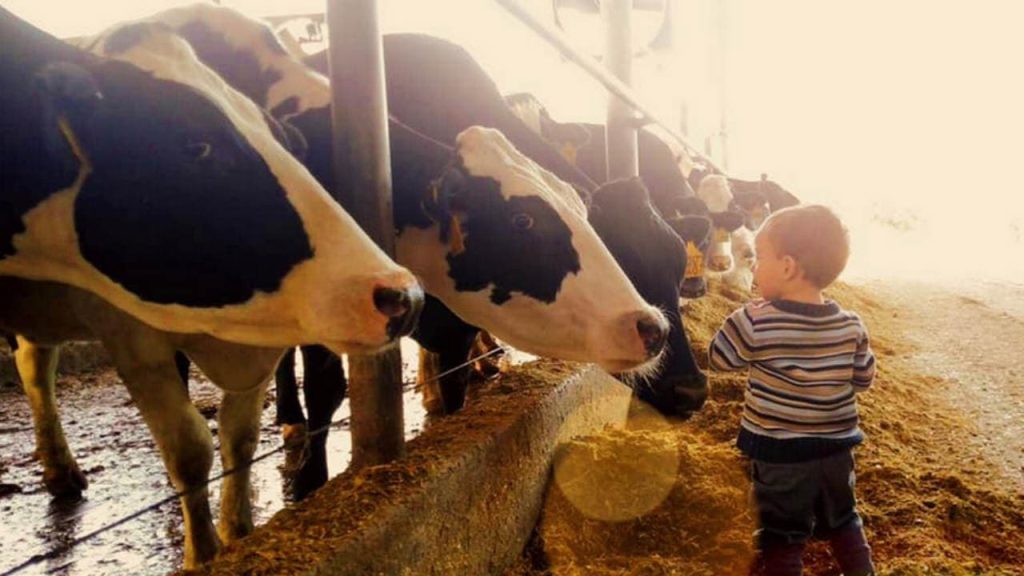 Shenandoah Dairy is a wonderful dairy farm in Live Oak, Florida, which offers services 24/7. The farm houses dozens of cows that are used to produce milk and other dairy products. The staff in this farm offer excellent services and are friendly. Moreover, Shenandoah Dairy provides the most fresh quality of raw milk from healthy cows.
5. Full Circle Dairy LLC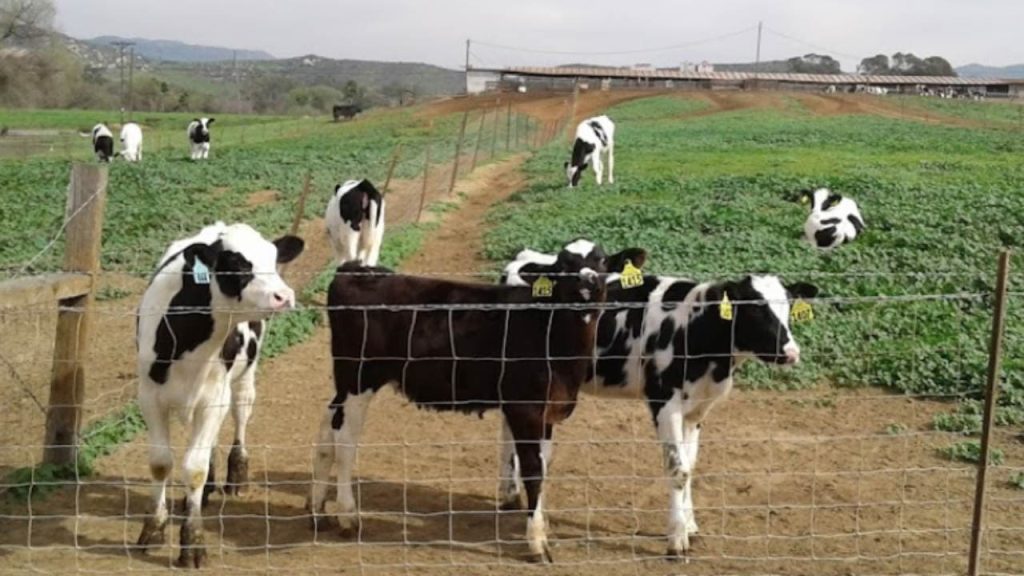 Full Circle Dairy LLC is a big dairy farm in the city of Lee that houses over 80 cows. It is best-known for its fresh meat and top-quality milk products. The capacity of this dairy farm is so impressive that it milks 80 cows per day. The massive farm is also worth a visit if you want to spend a relaxing afternoon exploring.
6. UF Dairy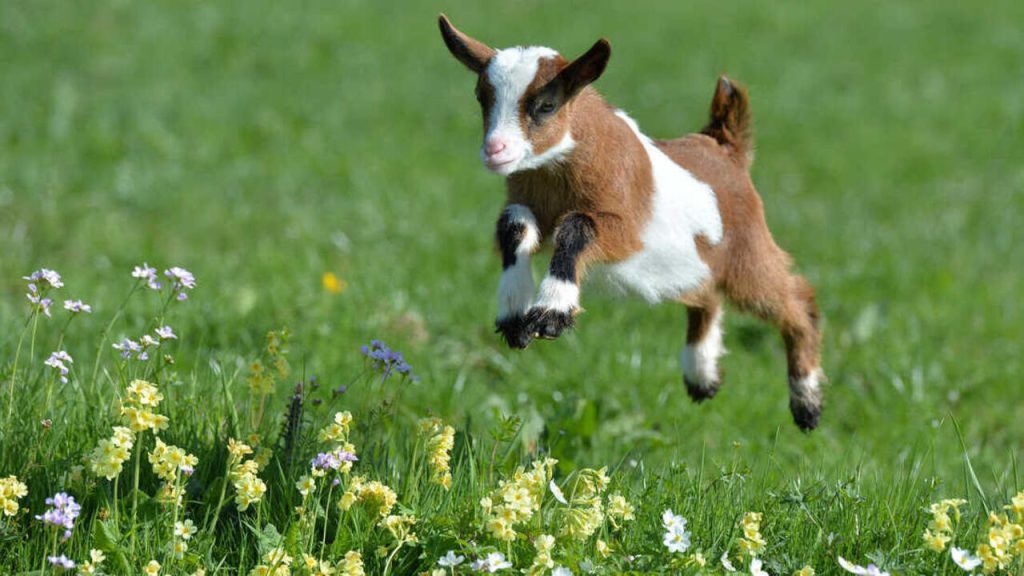 UF Dairy is the dairy unit of the University of Florida, and is one of the most well-maintained dairy farms in Florida. Built on 850-acre land, UF Dairy has over 550 Holstein Cows and another additional 500 heifers that are still growing. It is one of the best dairy farms or dairy facilities in Florida to visit if you are intrigued about learning more about dairy products and animals.
Check out these popular outlet malls in Florida.
7. Larson Dairy Inc
Larson Dairy Inc.'s quality of service has dropped but is still one of the best-known dairy farms in the state. It houses dozens of cows that milk, and they also make several dairy products. Although its products might have good reviews, the farm itself has mixed reviews as a visiting destination. But, overall, it is still one of the best dairy farms in Florida.
8. Farren Dakin Dairy Inc
Situated in Myakka City, Farren Dakin Dairy Inc is a wonderful dairy farm in Florida with knowledgeable employees and friendly staff members. The farm uses healthy cows to produce milk and other raw dairy products. It is a great place to visit if you like dairy farms as it gives you the chance to really explore the lives of people who work at dairy farms.
9. Dakin Dairy Farms
Located in Myakka City, Dakin Dairy Farms is a dairy farm that is popular for its amazing cheese. Cheese is one of America's favorite food items, and very few dairy farms in Florida can match the quality of Dakin Dairy's fresh cheese. Additionally, the milk produced on this farm is also absolutely fresh.
10. Borden Dairy Co of Florida
Borden Dairy Co of Florida, a dairy farm in DeLand, is quite well-known for its fresh dairy products. They have been delivering fresh and creamy milk for over 100 years. Raw cow milk is its most popular product, however, fresh meat and cheese from this farm also have great reviews among its customers.
The dairy farms mentioned above are the best in Florida in terms of customer service, quality of products and sightseeing. While UF Dairy and Alliance Dairies might be the best for visiting purposes, when it comes to milk and other dairy products, all of these farms offer the highest quality.