Unclaimed Money or property always has an identified owner and the state is obliged to hold onto that property or money after a certain period of time. Unclaimed property laws originated as a consumer protection program in the United States, but they have since developed to protect not just the owners, but also their heirs and estates.
When something is placed in the state's unclaimed property program, the state will keep it in its possession indefinitely until the rightful owner or heirs come forward to claim it. The Delaware state is also obliged to these laws and following them ever since the establishment of the unclaimed property laws.
Delaware has a separate office known as the Delaware Office of Unclaimed Property to find the missing owners of such properties. Over the last three years, the office successfully returns over 300 million dollars worth of properties to their rightful owners. The office database is easy to use to help people get their lost property back.
Unclaimed property can be almost any sort of intangible personal property. Intangible property is a sort of property that cannot be handled or touched but can be represented by another sort of property. Unclaimed property can also include tangible assets, such as the contents of safety deposit boxes, however, the state may convert those contents to money. Unpaid salaries, refunds, deposits, unclaimed dividends, interest, stocks, bonds, debentures, and payment for products and services are among the most prevalent categories of unclaimed property in Delaware.
To find your missing property from the state all you need is time and knowledge on how to find it. I compiled this article to guide you through this process. Here are the three ways how you can find unclaimed money in Delaware.
1. BeenVerified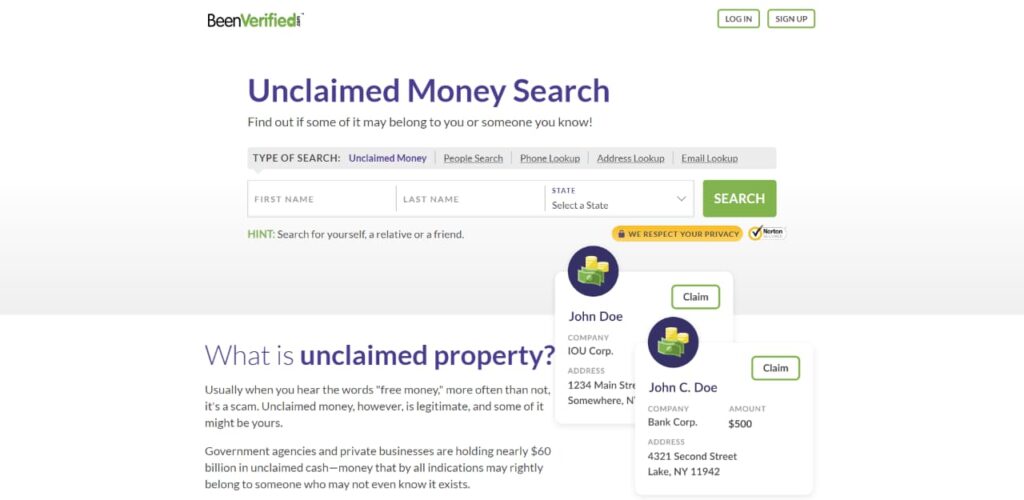 BeenVerified is a for-profit public records search firm that offers clients information including available criminal records and person search reports through its website and mobile app. They also offer a platform for searching for unclaimed property.
BeenVerified may be able to assist you in locating the contact information for the right authorities so that you may make a claim if you are entitled to unclaimed funds. You may get funds in as little as two weeks in some situations; however, certain claims may take longer. Billions of dollars in unclaimed money are held by governments, banks, and companies. To explore whether any of the money could be yours, try the Unclaimed Money Search on BeenVerified.
---
2. Delaware Office of Unclaimed Property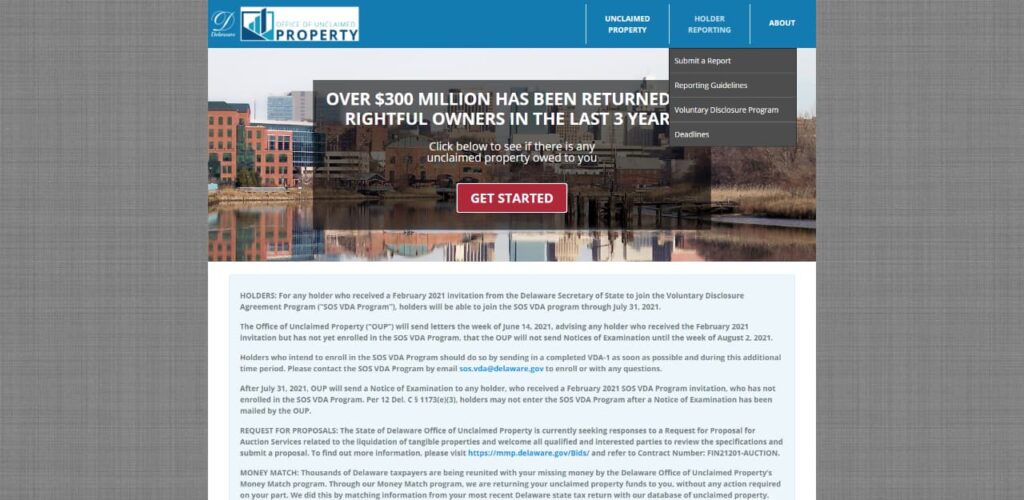 Currently, Delaware is holding the property of 10000 people. The Office of Unclaimed Property has returned more than 300 million dollars worth of fortunes to its owners. The Delaware Office does not work with MissingMoney.com's database. Rather they have a separate database where one can find a systemic way to claim lost properties.
Delaware's Unclaimed Money Law requires corporations, businesses, associations, financial institutions, courts, and insurance companies (referred to as "Holders") to report and deliver the property to the Department of Finance every year after there has been no activity on the account or contact with the owner for a period of time specified in the law—generally three to five years. The state just serves as a trustee for the property's absent owners, holding it in trust until it is claimed.
These are the most expensive houses in Delaware.
---
3. Get a Lawyer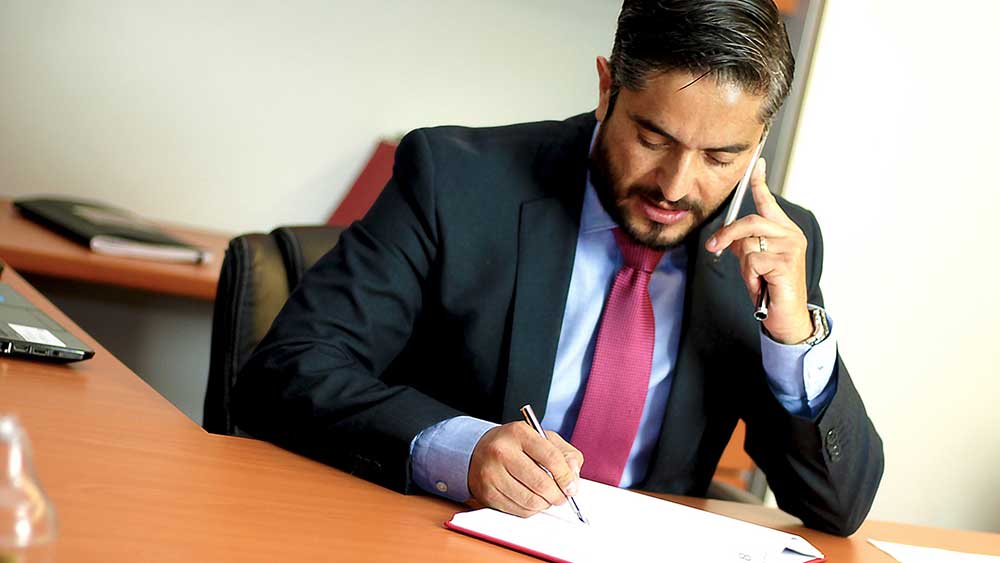 Some people don't like to deal with a lot of problems when claiming their lost property. If you are also like this you can easily hire a lawyer to take care of your unclaimed property. However, it is advisable not to hire a lawyer if your property holds not a grand worth as it may cost quite a lot to hire a lawyer. For this reason, it is better to check than hire a lawyer to handle the rest.
---
Delaware State always tries their best to return their unclaimed money or property. So, you may find lifetime treasure in these findings. Just take a few moments and jump in to find your properties.