Are you searching for the perfect scare? The good news is that Connecticut has an ancient legacy of ghostly homes, and several are still inhabited by specters who haven't yet passed over to the other side.
Whether you're seeking a good fright or you're just curious about the legacy of hauntings in Connecticut, you may visit some of the most haunted houses in Connecticut.
1. Mark Twain House, Hartford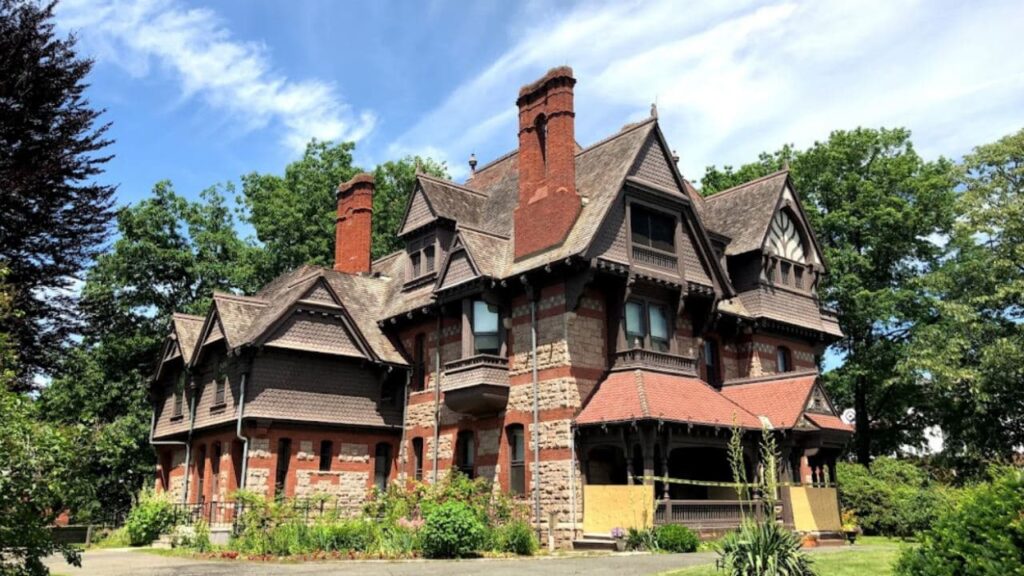 The Mark Twain House has an interesting past that's well worth exploring. The caregivers describe it as "a home with a heart and a soul." Famous author Mark Twain formerly lived in Hartford, Connecticut, where he wrote such works as The Adventures of Tom Sawyer and The Adventures of Huckleberry Finn.
Ghost Hunters, a show on Syfy Network, came to investigate the house to see whether the former occupants were inside. The house is now a museum, and every Fall, they conduct ghost tours for those who are interested. It's interesting for a haunted lover; that's a popular haunted house in Connecticut.
2. Legends of Fear, Shelton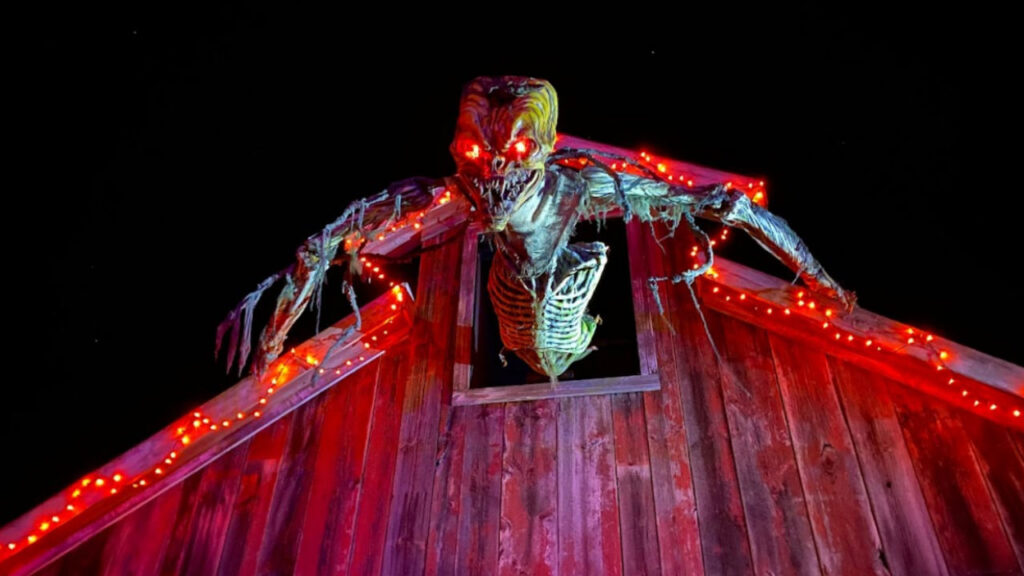 Legends of Fear is located in the Fairview Tree Farm, near Saw Mill City Road and Walnut Tree Hill Road, and it is open to the public. Furthermore, they include a few of cutting-edge outdoor features, as well as a fantastic halfway with food, shopping, and plenty of opportunities for photographs with the characters.
The terrifying hayride is only available on Friday and Saturday evenings, with the exception of the Sunday before Columbus Day and the Sunday preceding Thanksgiving. Their forested pedestrian walkway, known as "The Hollow," is open every night they are open for business.
You'll understand why it's so well-known after you've stepped inside.
3. Dark Manor, Baltic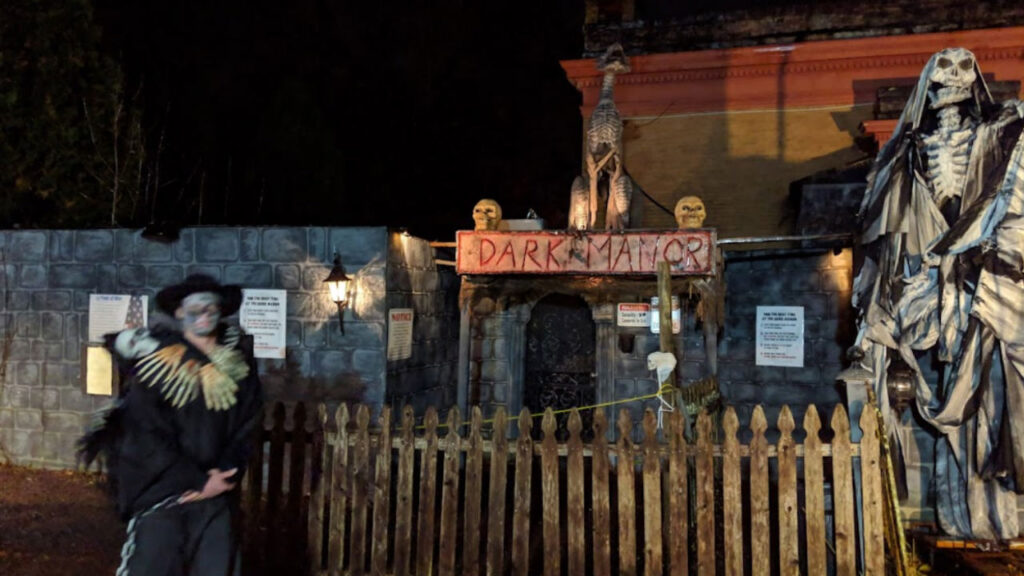 The Dark Manor Haunted House in Baltic, Connecticut, is a must-see for horror fans. Every Halloween event takes place in your neighborhood in October and is certain to be frighteningly fantastic fun!
People with pacemakers and heart issues will be refused entry to Dark Manor Haunted House because this is not for the weak people. Chainsaw monsters and gory zombies roam the cemetery, while the eerie mansion on the property is filled with cries and lots of oddities.
You might also like these real haunted places in Connecticut.
4. Nightmare Acres, South Windsor
Located in Connecticut, Nightmare Acres is a smaller (but highly promising) haunted attraction that offers affordable horrors and top-notch visual effects in exchange for a 45-minute stroll maze. With its scary ambiance and just enough sting to scare even the most experienced ghost aficionados, Nightmare Acres is nestled among the remains of an exterior ropes course that goes dormant in the winter.
Food and wine are available at Nightmare Acres' main hub along with performers who provide an unanticipated interactive aspect to the line waiting event.
5. Haunt on Eden, Southington
Southington, Connecticut's Haunt on Eden is a real-life scary attraction. In its inaugural year, this spooky attraction was a hit! Haunt on Eden was born from a deep love of all things spooky and spooky-themed. has become so well-liked that it has outgrown its original location and is now based at Mount Southington Ski Area.
It's best if you don't come by yourself.
6. Harriet Beecher Stowe House, Hartford
The Harriet Beecher Stowe House is the most popular haunted house in Connecticut for adventurous tourists. In the episode Ghost Adventures, the Harriet Beecher Stowe House was also included (S6 E3).
Uncle Tom's Cabin was written by Harriet Beecher Stowe, an abolitionist novelist who spoke on the dangers of slavery. She or her relatives is thought to be haunting the house, manipulating the drapes, and making footsteps.
Check out these spooky ghost towns in Connecticut.
7. Glebe House Museum & Garden, Woodbury
The Glebe House built in approximately 1750, is a typical New England colonial home with a French influence. It is rumored that a few ghosts roam the hallways of the castle.
A violent creature and a woman regarded as the home's old maid may be found in the house's attic. They now provide vacations that may be scheduled on the internet as well.
8. Abigail's Grille & Wine Bar, Simsbury
Abigail's is a fantastic haunted house in Connecticut to dine and get your spirit for free. The present tavern was built in 1803 atop the site of the previous stagecoach station, which was constructed in 1780.
Abigail Pettibone, the first landlord's wife, was tragically killed in a car crash. Her husband is said to have slaughtered her, and she is now said to stalk the building where she was killed.
9. Butler McCook House & Garden, Hartford
The Butler McCook Residence, which dates from the 18th century, is Hartford's oldest haunted house in Connecticut. The house has been home to the Butlers for multiple generations, and a few of the family members have passed away there.
The Spirits of New England Research Society investigated the house, including observations of employees and guests interacting with ghosts. It is currently possible to make reservations for the trip, which charges $10 for seniors and $5 for children under 12.
10. Trail of Terror, Wallingford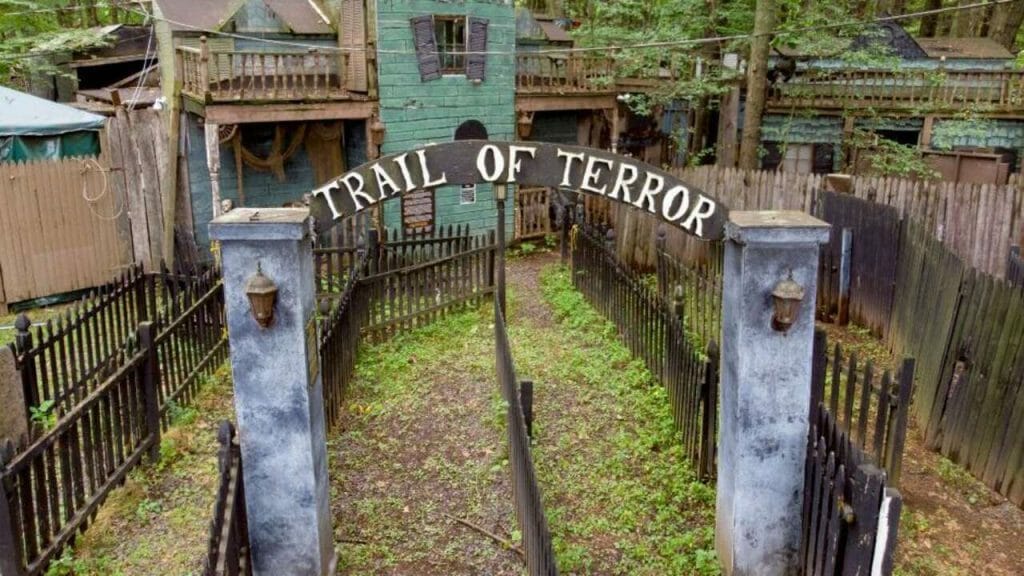 Trail of Terror is one of the state's most popular haunted houses in Connecticut. This one-of-a-kind, terrifying path will satiate your Halloween desires by taking you through a variety of themes both inside and out.
Prepare to crawl through places, slide down, and go upwards as characters appear at unexpected times. In the dark, these interactive settings and your least favorite frightening movie characters await you—so enter if you dare.
11. Fright Haven Haunted House, Stratford
Fright Haven Haunted House is a haunting non-profit attraction dedicated to recreational people while also giving back to the community. With Fright Haven, the city of Stratford hopes to establish itself as a destination for rush of adrenaline and thrill-seekers equally.
Fright Haven's goal is to serve as a form of shock and amusement for the Stratford, Connecticut area while also supporting charitable organizations whenever and wherever feasible. Themed destinations will keep you on the edge of your seat until the very conclusion of your journey.
12. Nightmare On Wolcott Street, Waterbury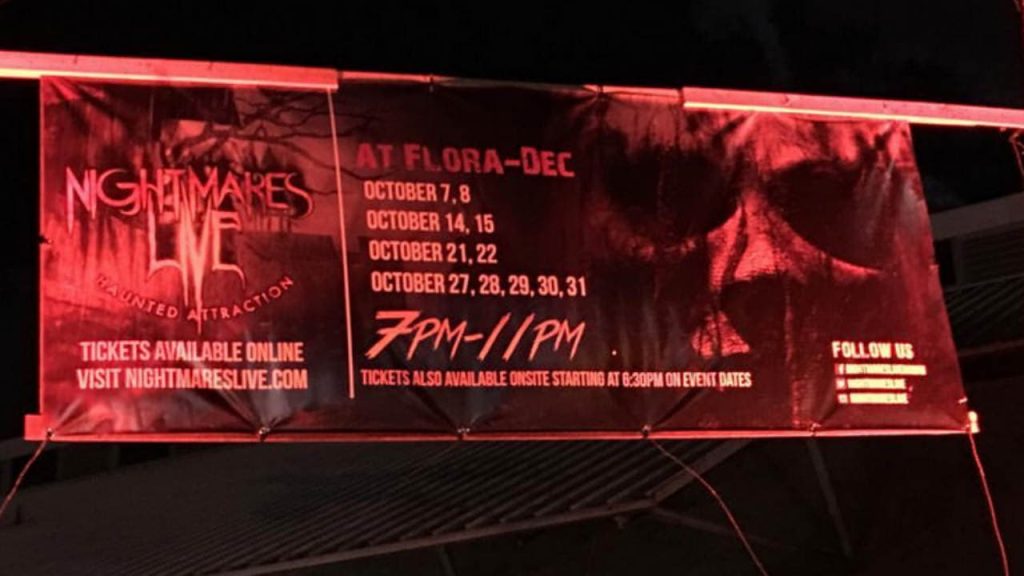 Nightmare on Wolcott Street is a must-see for horror and haunted house enthusiasts alike. From the performers to the crew, everyone at Nightmare is gifted and passionate about what they do. The Haunted House's entire atmosphere creates a mood for the eerie and otherworldly sounds that bounce off the building's walls.
Machetes, frightening noises, cartoon characters, live actors, and much more are part of this scary indoor experience. You'll be frightened by the graphic violence!
Several sites in Connecticut are reputed to be haunted, but the ones listed above are the most sought-after destinations for ghost hunters. So, if you're thinking of going to one, be prepared!