When you are moving into another state or visiting, one of the main factors is to check if you will be safe there. Due to overpopulation, decline in economy, poor wages and other problems, there are some areas where you are prone to get into dangerous situations like being mugged, raped, or murdered.
If you are visiting Alabama, then it is very important to check which cities are best to travel or stay in and which cities you need to avoid. Based on different crime rates including violent crime rates, property crime rates and other criminal records.
Here is a list of the most dangerous cities in Alabama that you must read before moving in or visiting the state.
1. Fairfield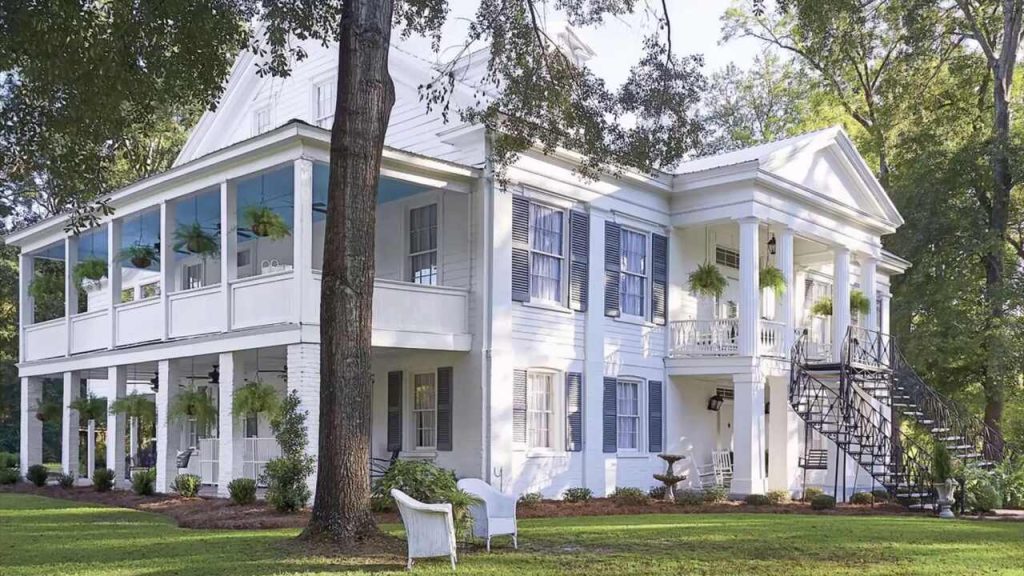 Fairfield is considered the most dangerous city in Alabama. Within the population of 10,625, at least 1 out of 47 are victim of murder, assault, rape or robbery based on the recent statistics of 2022. With its increasing violent crime rates and Property Crimes, the situation does not seem to resolve soon.
The Fairfield Police Department struggles to keep the crimes on check and investigate as they mostly have their plate full of tackling crimes.
2. Anniston
Anniston has the highest overall crime rate in the state. It even ranks high in its violent crimes nationwide. With the second-highest burglary rate in Alabama, this city is facing an increase in different crimes. The real issue might be because of the high cost of living.
The residents need to be careful about their property all the time as 1 in 33 people have the chance to become a victim in a violent crime in this city as of 2022 data.
3. Lanett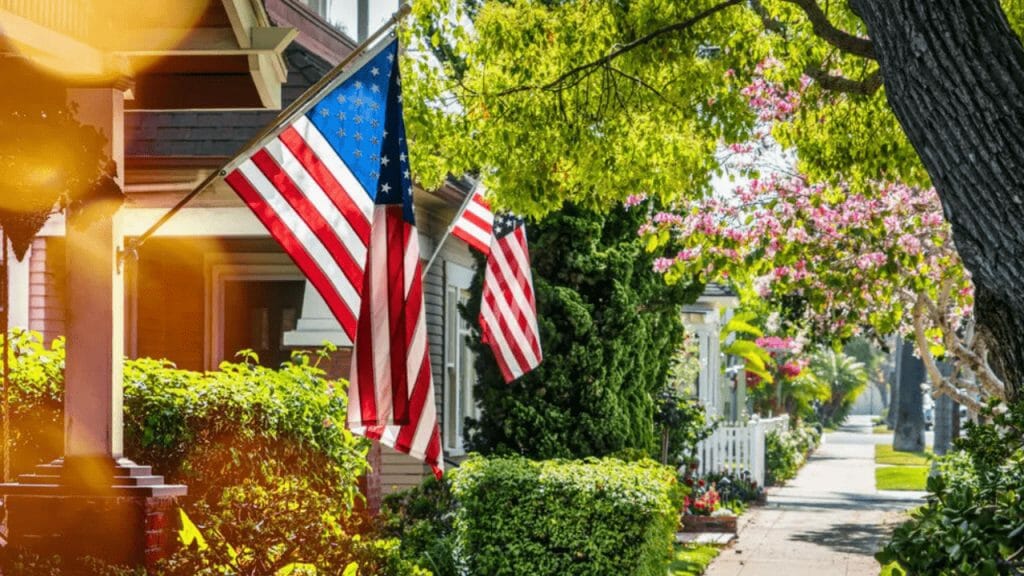 Lanett has been experiencing a decrease in population. This beautiful city Located in east-central Alabama has several issues and increase in rape cases per month is a major one. The highest rate of rape cases in the state is in this city for 2022. However, the rate of murder crimes has not increased , so there is a silver lining. The east side of the city is more exposed to crimes than the rest of the city.
Check out our list these Infamous Serial Killers in Alabama.
4. Birmingham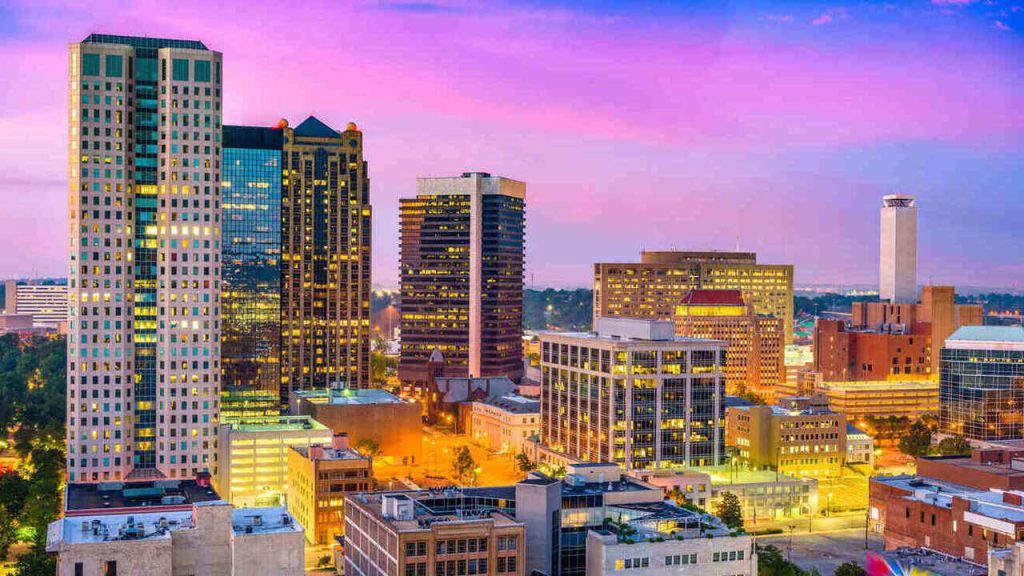 Although Birmingham is the second-biggest city of the state, unfortunately, it is listed as the fourth dangerous city of Alabama as well. 1 in 52 people can become a victim to any aggravated assault, robber or murder according to their crime reports of 2020.Shockingly, statewide, 88 murders occur annually. If this was not enough, the number of stolen cars reported is 1,752 besides other robbery cases.
5. Tarrant
Tarrant has some parts of the city which fall under the worst neighborhood category. This dangerous city has the eighth-highest property crime record in the entire state. Besides, there is a high risk of burglary as well. Featured as one of the worst cities in Alabama, this city has quite a number of problems to deal with along with one of the highest crime rates.
6. Gadsden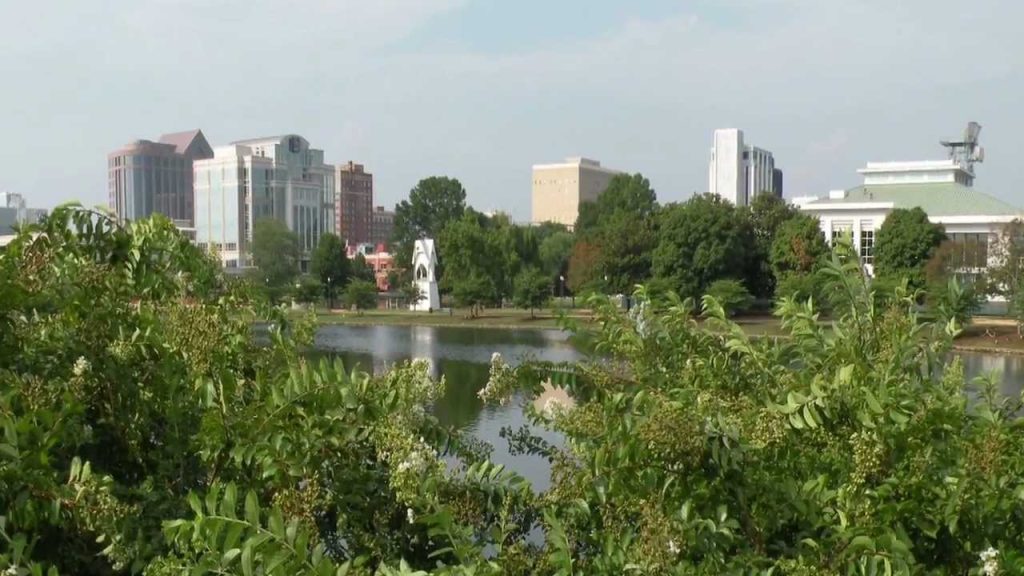 Gadsden has both safer areas and not-so-safe areas within the vicinity of the city. Being the second-biggest city in the state also means bigger population and more difficulty at keeping the crime in check. Due to the burglary, arson.
Larceny, car theft and other crimes, there are many neighborhoods where 1 in 5 homes in this city is vacant. Rather than dealing life-threatening problems, people move out of some parts of the city as it seems out of control for a while.
Take a look at these major prisons in Alabama.
7. Troy
Troy is a wonderful city Located an hour south of Montgomery. But it ranks as the seventh least safe city in Alabama. With the chance of 1 in 63 of being a victim of a violent crime, this city does not remain as wonderful as it seems. On average, every week, five aggravated assaults take place. It is a saying in Troy's parks to get home before dark to avoid any crimes.
8. Andalusia
Standing at the tenth position in the highest property crime rate in Alabama, Andalusia is next on the list. Although this city is packed with charming beauty and Open Pond Recreation Area, it gets extremely dangerous at night. However, overall in terms of violent crimes, the city ranks low which is a good sign of it coming out of the list of the dangerous cities.
9. Greenville
With 95% of victims facing aggravated assaults, Greenville is a dangerous city. Situated south of Montgomery, this city moved higher on the list. Despite low property crime rates, overall other crimes such as violent crimes and aggravated assaults raise this city higher in terms of being a dangerous city to live or travel in.
10. Lincoln
Even though Lincoln has a total population of only 6,725, it is among the top 10 dangerous cities in Alabama. Even though 1 out of 94 have a chance of facing violent crimes, other crimes such as property crime and burglaries are too many in this city. Robberies and burglaries resulted in low tourist visits in this beautiful city as well.
11. Talladega
Talladega's economy and population declined exponentially over the last 3 decades. One of the main problems is the rate of crimes. Because of more than 25% people living below the poverty line, there has been an increase in assaults, rapes, and other crimes. The households are not safe financially or socially. With low income, many resort to robberies, mugging and other unfair means which resulted in high crime rates in this city.
12. Prichard
Prichard is considered one of the worst places to live in the country. With an extreme rate of violent crimes, this city made it to the list. The lack of facilities and improvement may be the prominent cause of the awful living conditions. The fall in population is also recorded over the years along with lack of employment opportunities.
13. Atmore
Right in Mobile, Atmore is a suburb where a small population resides. Due to problems like crime rate, unemployment rates and poverty rates, this city is facing a major fall in population. With the increasing number of vacant properties, it is quite dangerous to live in some parts of this bright city.
Whether you are traveling or shifting alone or with your family, you need to check out this list of the most dangerous cities in Alabama to make sure that you are taking precautionary steps against becoming a victim of some sort of crime.