As the sun goes down, crime tends to rise, and in these Illinois towns, you'll want to be especially cautious. These dangerous cities in Illinois are places you should watch your step once the sun goes down. Consider walking with a partner if you have to be outside at night.
Here are the most dangerous cities in Illinois that are quite dangerous after dark.
1. Mount Vernon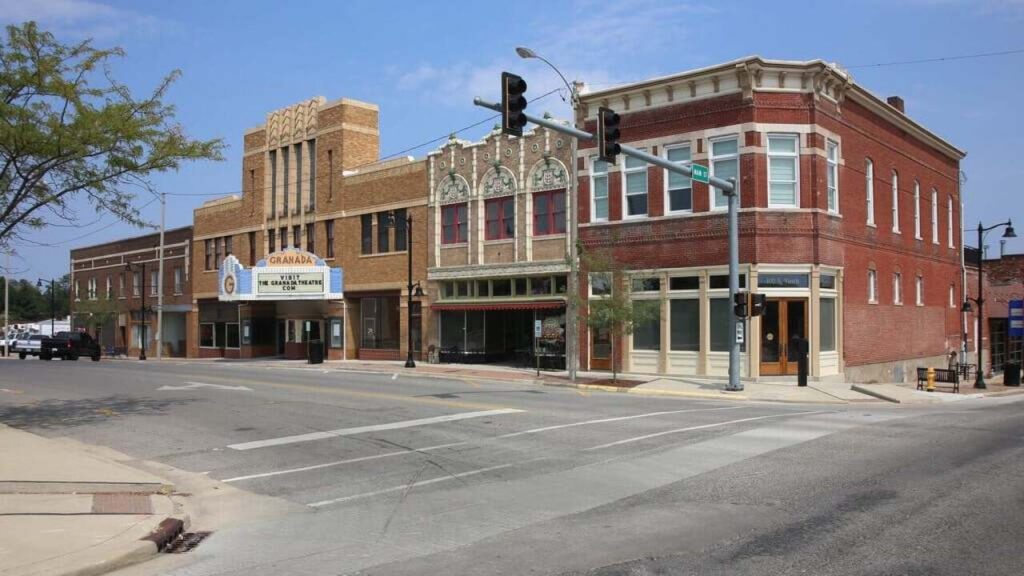 FBI data shows that Mount Vernon is the most hazardous city in Illinois, with a violent crime rate three times the national level and twice the state average. Burglary, property crime, and larceny are all extremely common in small town with a population of little over 14,000 people.
2. Danville
Approximately 1,700 incidents of violent crime per 100,000 residents occur in this medium-sized municipality each year. The overall rate of criminal activity is four times higher than the state average. The town has a bad reputation for being a hotbed of criminal activity, with frequent reports of shootings and theft.
3. Springfield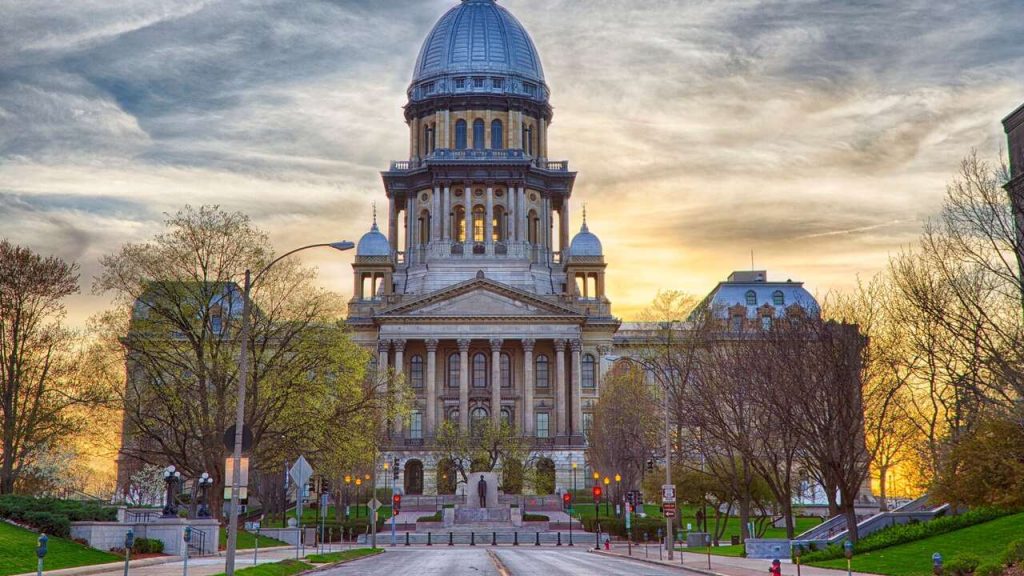 The largest city in central Illinois and the capital, of course, is not free of crime. It is only the sixth most populous city in the state, yet it sees nearly 10 murders per 100,000 people each year as well as more than 1,000 acts of violent crime per 100,000 people.
Check out our list of the most beautiful cities in Illinois.
4. Centralia
This small town may not see much murder or violent crime but the rate of property crime and personal theft is a real problem if you plan on moving here. For such a small town, you'd never expect so much crime. Even the car theft crime is right on point with the state average, which is why Wood River is among the most dangerous towns in Illinois.
5. Aurora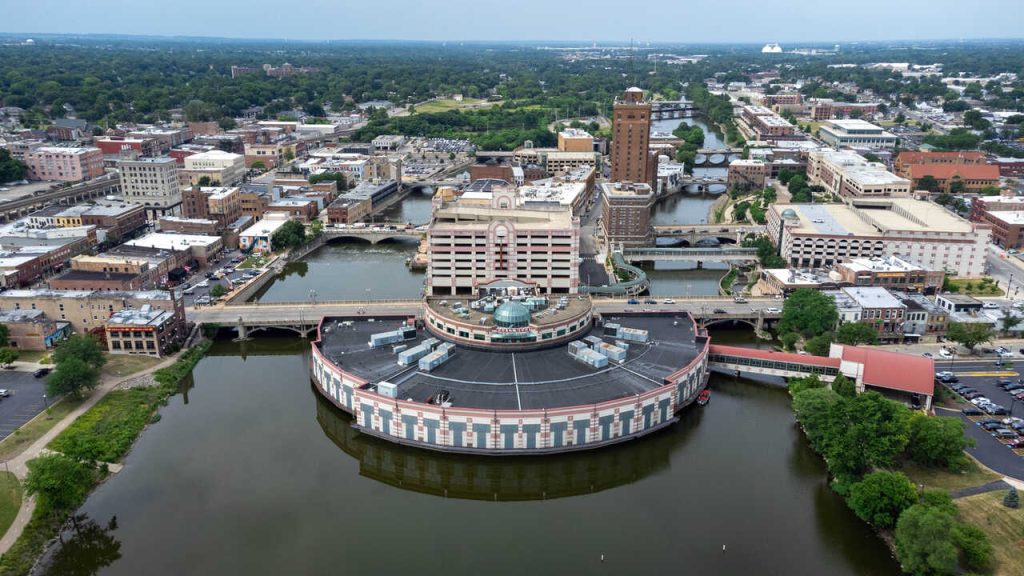 Aurora has an alarmingly high rate of violent and non-violent crime. In 2019, it surpassed 2,014 points. Auto theft and arson are at an all-time high, with 144 and 17, respectively. There were also 356 attacks, which was a higher number. Homicides increased between 2020 and 2021, despite the fact that most rates are dropping. This figure is higher than the state average for that year.
6. Rockford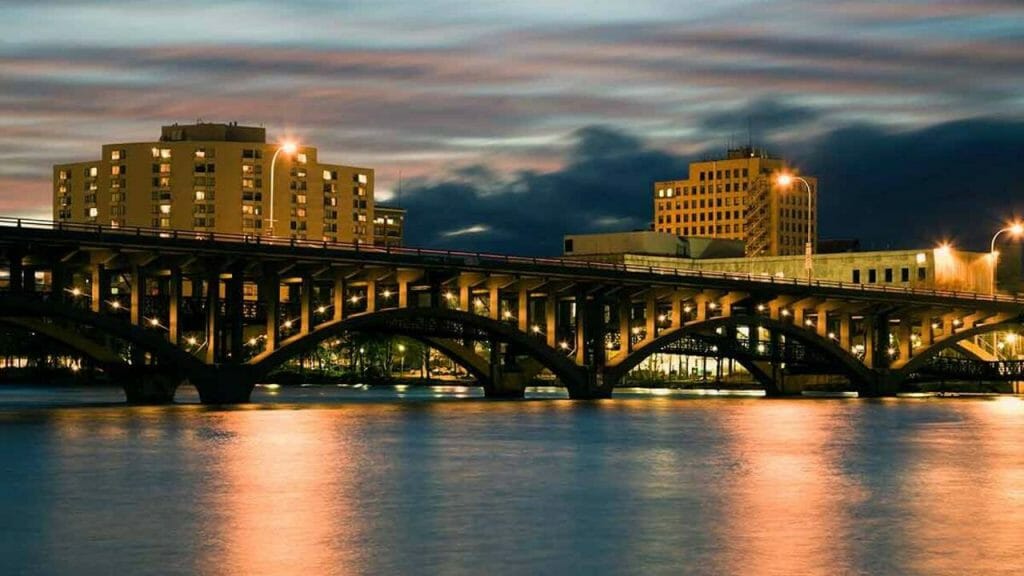 Crime rates across the board are above the state and national average in this major metropolitan area that is home to about 150,000 people. It is the third-largest city in Illinois and sees more than three times as much violent crime as the rest of the state, twice as many murders. When it comes to aggravated assault, the city's rate is nearly five times higher than the state and national average. Car theft and larceny are twice as high while burglary is three times the state average.
These are the cheapest cities to live in Illinois.
7. Metropolis
You probably never expected the home of Superman to be listed as one of the most dangerous towns in Illinois, but with a property crime rate that is three times higher than the state average, it has to make the list. Theft, in general, is also high in this town, and both aggravated assault and violent crime still fly above the state and national averages.
8. Peoria
One of the most popular cities in Central Illinois, this town is home to about 155,000 residents and sees about 760 cases of violent crime per 100,000 people each year. The rates for property crime and aggravated assault are most startling as they are both about twice the state average. Burglary is also high in this town with more than 900 cases per 100,000 people per year.
9. Kankakee
Among the worst towns in Illinois, this town of just about 26,000 people sees around 23 murders each year. Crimes like larceny and property crime are twice the state average while other forms of crime are not far behind. Theft is rampant in several pockets of this small town.
10. Cahokia
Situated on the border with Missouri, this small town of 14,000 people is a dangerous suburb of St. Louis. Known for its historic mounds, it is also home to neighborhoods where robberies and murders take place. Car theft is twice the state average as is larceny and property crime. Burglary is three times the state average and violent crime is right on target.
11. Chicago
Chicago crime news is reported around the world, giving it the reputation as a city with horrible gun violence. The numbers are there to back it up, too: over 2,900 shootings were reported in 2015. This one feels like a no-brainer, as Chicago is constantly in the news for its shootings and violence.
12. Carbondale
Be on the lookout for thieves in Carbondale. In 2011, the city saw over 1,000 thefts. Home to Southern Illinois University, much of the crime in this town is property theft, so while you want to still be aware of your surroundings, this is most likely petty theft and burglary, so lock up!
13. Champaign
In Champaign at night, be aware of your surroundings when dining out, drinking, or shopping. In December 2016, two armed robberies were reported in the city. Indeed, according to recent FBI data, Champaign ranks as one of the nation's most hazardous cities!
Finally, we examined socioeconomic and lifestyle factors such as poverty, high school graduation rates, and median family income in the United States' most dangerous cities. If you're migrating, planning a trip, or simply curious about which cities in the United States are unsafe, this list may be useful.