In Colorado's outlet malls, you can find great products from well known brands at lesser prices than in other parts of the US. With availability of the most upscale outlet malls, you can say that people living in Colorado are fortunate. They can buy as much as they can for their closet without making a significant dent in savings.
The following are the best outlet malls in Colorado.
1. Colorado Mills Mall
The one and only indoor outlet mall in Denver is called Colorado Mills, and it can be found in Lakewood on West Colfax, in proximity to the cities of Golden, Arvada, and Denver. Over 150 different boutiques and eateries, including Mexican Kitchen and Los Chignons, can be found there.
Colorado Mills Mall is home to factories and outlet stores for well-known brands such as Coach, Forever 21, H&M, Saks Fifth Avenue, Eddie Bauer Outlet, and J. Crew Factory, among others. You'll save a ton of money while still getting items of excellent quality from these well-known companies.
In addition, the Bounce Place & Arcade, Jump Street, and the United Artists Theaters & IMAX are some alternatives for fun and entertainment that guests have access to.
2. Denver Premium Outlets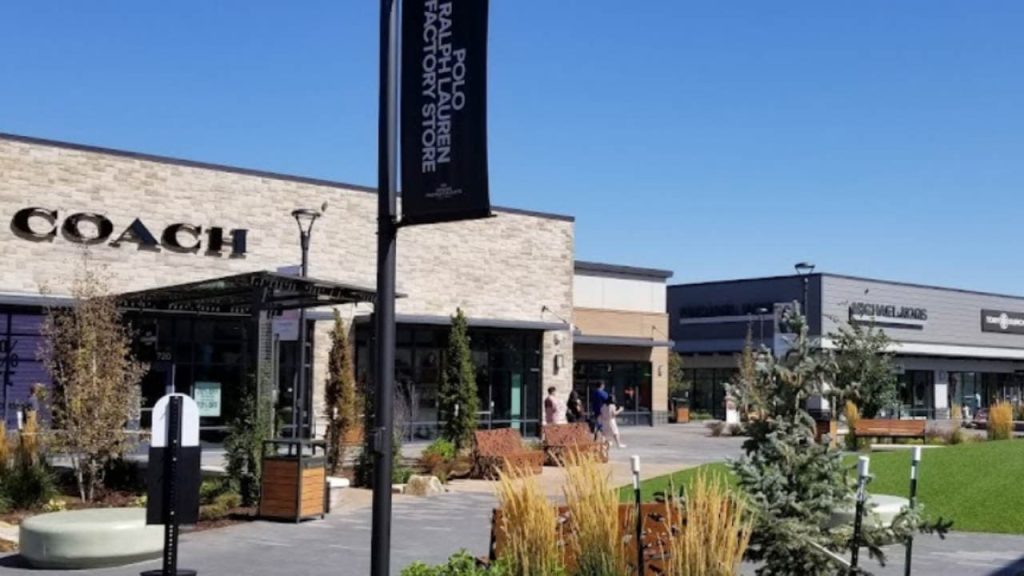 Products such as clothing, accessories, fitness and outdoor gear, as well as food, are just some of the things that can be purchased at the Denver Premium Outlets. In addition to the numerous well-known brand stores and restaurants that can be found in its expansive food court, it also features an authentic Colorado outdoor experience from where visitors can take in a beautiful view of the Rockies.
It has been awarded LEED certification, and it features a lovely outdoor communal space where families may have a picnic together. Among the retail establishments there is Kate Spade New York, Michael Kors, Gap, Cole Han, and Banana Republic. Moreover, the attractions of Denver Premium Outlets include a water structure, a fireplace, and an interactive play area, among other things.
3. Outlets at Castle Rock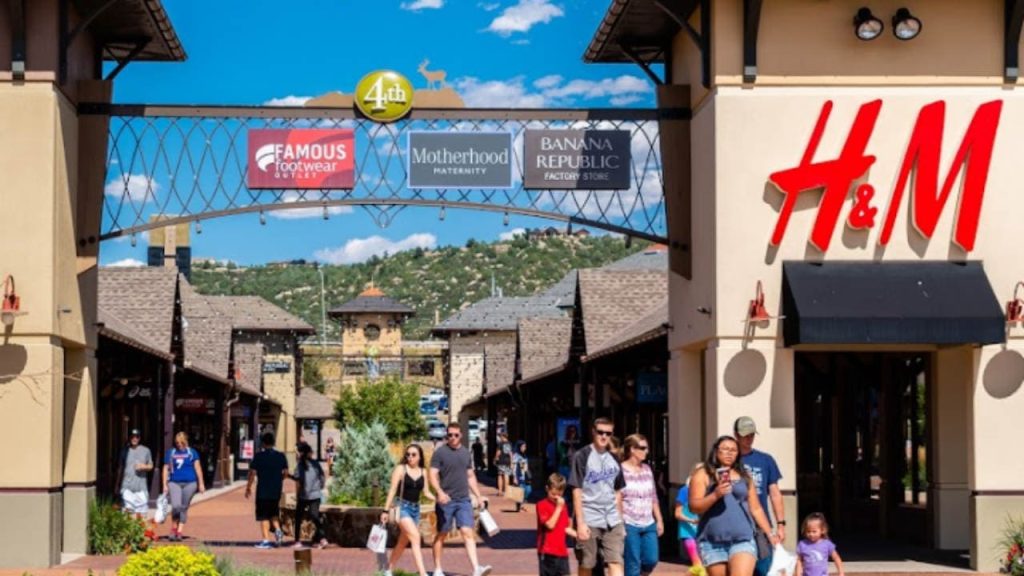 On Interstate-25 near Castle Rock, you'll find this shopping center, which is conveniently situated between the Denver metropolitan region and Colorado Springs.
It is home to over a hundred different brand boutiques, including Michael Kors, COACH, Calvin Klein, H&M, and Kate Spade, all of which sell affordable clothing and accessories. They offer discounts of up to 70% on apparel and accessories sourced from some of the most prestigious companies in the world.
In addition, there are a great number of restaurants and other establishments where one may have refreshments while shopping. Stone fireplaces and cozy eating spaces can be found throughout the Outlets at Castle Rock, which also has a stunning design.
You might also want to spend a wonderful day in these antique stores in Colorado.
4. Outlets at Silverthorne
The Outlets at Silverthorne are home to over 50 high-end retail stores, as well as a variety of restaurants and other types of establishments. It will provide you with an all-around enjoyable shopping experience due to its picturesque setting by the Blue River. It was acquired by Craig Realty Group in 2005, and then was remodeled in order to make things simpler and more convenient for the purchasers.
It is situated in the breathtaking Rocky Mountains, about one hour's drive from Denver, in the town of Silverthorne. Among the well-known brands in this mall, Nike, Ralph Lauren, Polo, Gap, Banana Republic, J Crew, American Eagle, Jockey, and Levi's are just a few of them. At each retail business, it offers discounts of 30 to 70 percent.
You may get a VIP Savings card if you go to their Welcome Center, which is situated at 246-V in the Green Village. Using this card will enable you to receive special discounts in addition to the deals that are currently available, allowing you to spend less on a greater number of purchases.
5. The Promenade Shops at Centerra, Loveland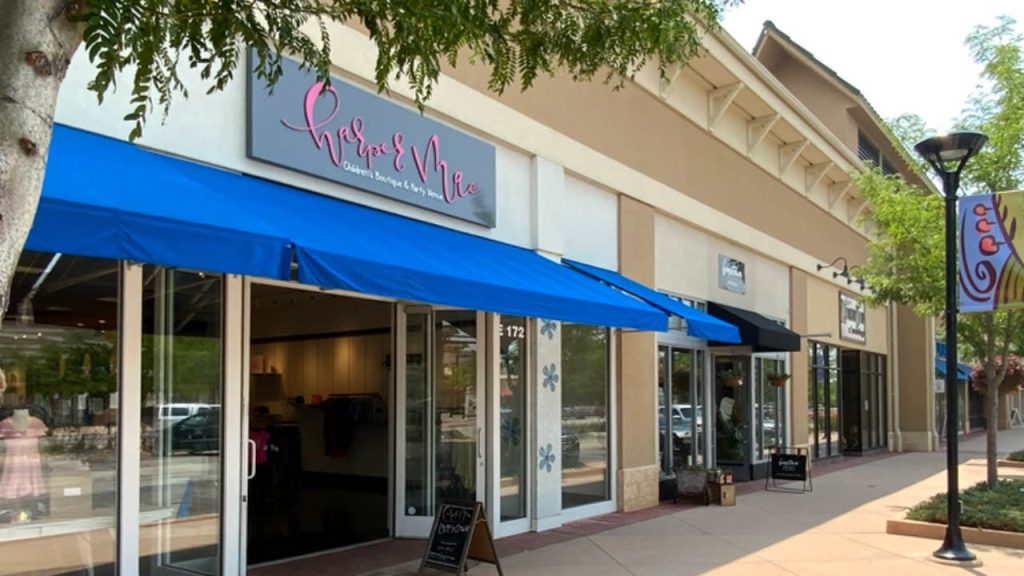 As you wander through this outdoor center, you may experience the pinnacle of window shopping while also getting some much-needed exercise.
There is plenty for everyone to do here; since there are more than 70 stores and restaurants, a Main Plaza which is used for outdoor theaters and events, a seasonal ice skating rink, and access to the neighboring Champing Sculpture Park.
All of these things can be found within the complex. Moreover, at least one of the shops offers a bargain of the day every single day.
6. The Promenade Shops at Briargate, Colorado Springs
Spend some of your time strolling around the beautiful grounds of this open-air retail center. There are a variety of stores, including some of the most successful major retailers in the country. The food served in restaurants ranges from burgers and pizza to Italian and Chinese cuisine.
Moreover, there is a farmers market and other family events like movie evenings that take place on a seasonal basis. There is enough parking available, as well as sections that are pet-friendly.
You might find it helpful to know about these farmers markets in Colorado.
7. The Shops at Northfield Stapleton, Denver
This open-air plaza offers more than simply a shopping experience; rather, it is a lifestyle destination that features specialty stores, restaurants, a comedy club, a movie theater, a play area for children, and even a carousel.
The shopping and dining options are a delightful assortment that has something appealing for everyone, with more than 80 retailers and over 20 restaurants combined. In proximity to both the city center and the airport, it's a wonderful location for an evening out with the kids or with friends.
8. The Shops at Foothills, Fort Collins
At this typical indoor shopping mall, you may do your holiday shopping any time of the year, but you can also enjoy the outdoors by spending some time among the dancing fountains, the greenbelt areas, and the open-air cafés. With over one hundred different boutiques, shopping for new clothes, shoes, and accessories is always an exciting and entertaining experience.
Also, there is an indoor play area for children, as well as a movie theater and a gym, for people who are interested in maintaining their fitness. During the winter months, The Pond at this mall transforms into an open air ice skating rink.
9. Pueblo Mall, Pueblo
This shopping center is an attraction for local families as well as customers from other parts of the state due to the fact that it is one of the few malls in the southern portion of the state. The play areas, carousel, and slides are tremendous fun for the children that come here.
Grab a classic Orange Julius or a frozen yogurt pleasure and continue your shopping expedition as you make your way through the hundreds of different stores. Also, there is plenty of space for parking.
10. Mesa Mall, Grand Junction
If you travel across western Colorado into Utah, you will eventually come upon this mall, which is the largest regional indoor retail facility. The shopping center is home to around one hundred different stores that are both locally owned and major chains.
The variety of shopping options as well as food, entertainment, services, activities, and events, is what draws people back to this particular establishment time and time again.
11. Denver Pavilions
If you reside in or are visiting downtown Denver, The Denver Pavilions, located off the 16th Street Mall, is a convenient spot to shop. It features establishments like Banana Republic, H&M, and Sephora that are common in many malls. Other eateries include a Corner Bakery, a Lime Cantina, and others.
12. Cherry Creek Shopping Center
Athleta, J.Crew, and LOFT are just a few of the retailers you can find at Cherry Creek Shopping Center and other shopping centers. The Cherry Creek Center, however, also houses a number of high-end retailers including Hermès and Louis Vuitton.
13. 16th Street Mall
In the heart of Denver's downtown, the 16th Street Mall is lined with stores and restaurants. It's enjoyable to meander along it, window shop, and stop into one of the Denver coffee shops that line it for a cup of coffee.
Great deals and great product – what more a customer can ask for! And, you're able to get these two things at one place, in Colorado's outlet malls. So, you really shouldn't miss the chance to shop at these amazing outlet malls, especially if you are a shopping lover.