California is a large state for experiencing a diverse range of adventures and experiences. It also makes it one of the best places to enjoy a getaway vacation. Want to travel in your RV?
California is also an ideal date for an RV trip. Let us dig into the list of the best RV parks in California.
1. Malibu Beach RV Park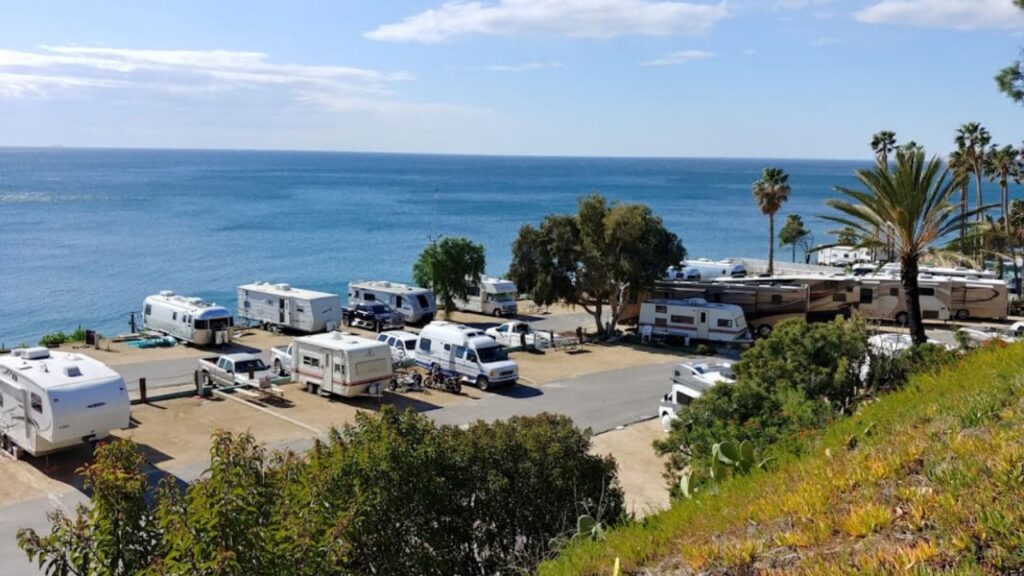 Malibu Beach RV Park owns the first place on the list because it is the ideal place for a vacation. You will not run out of things to do once you visit. Horse riding, picnic, camping, spas, relaxation time, swimming, mountain climbing and more.
You can even cook and eat delicious food in the fire pits. What better way to enjoy your vacation time than to catch a fish and eat it fresh while comfortably grilled in the fire pit of the park.
2. Dockweiler RV Park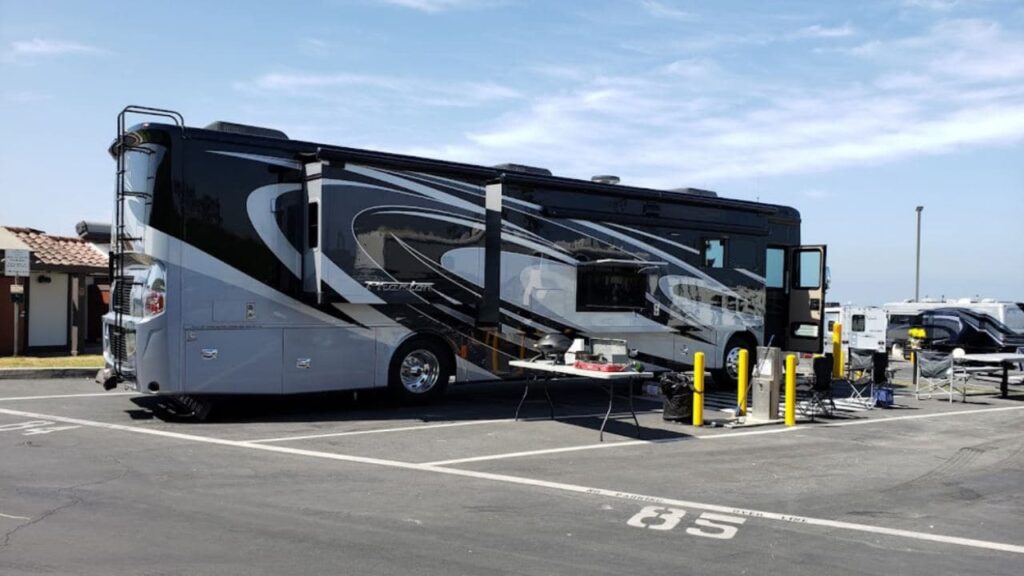 Looking for a romantic getaway? Dockweiler RV Park will provide you with a rare oceanic view to enjoy with your partner. You can park your RV close by and have a romantic walk across the wide expanse of the beach.
There are separate areas for RVs and trailers, so you do not have to go through the hassle. It is open 7 days a week, but you have to make reservations 3 days prior to your visit as the place is always swarming with visitors.
3. Canyon RV Park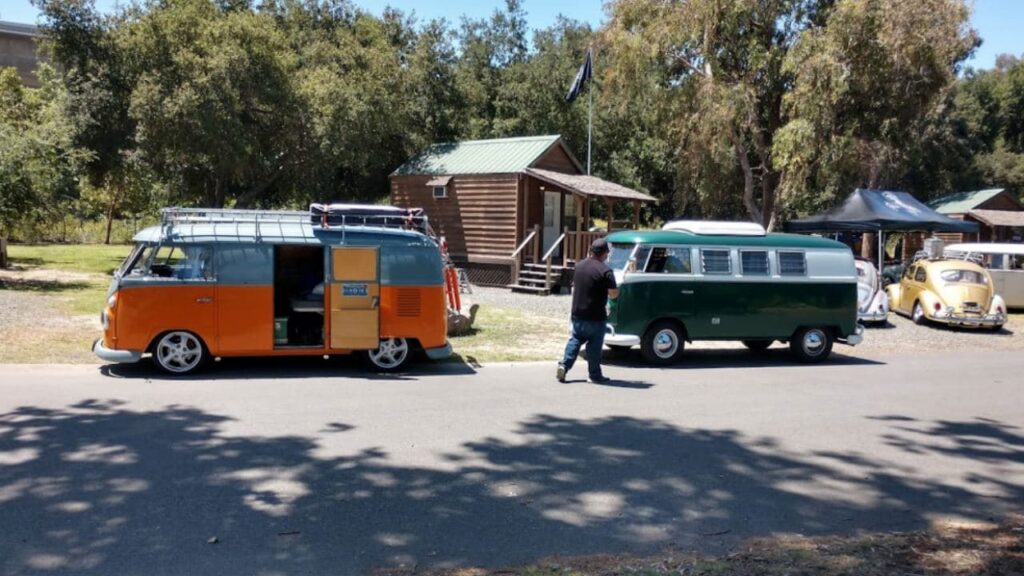 Canyon RV Park has been a famous campground run by a family for generations. You can enjoy the beautiful scenic grounds throughout the day and at night, retire in the cozy cabins of the park. You can enjoy a luxurious, relaxing time in the Hot Springs or play golf nearby.
The Rocky Mountains are best for hiking and mountain climbing. If you want to enjoy a pleasant vacation without a tight budget, this place offers attractive prices for you.
Check out these wonderful amusement parks in California.
4. Paradise by the Sea Beach RV Resort
Paradise by the Sea Beach RV Resort is an ideal, inspiring and Instagrammable site. You take a walk on the beautiful sandy beaches and have a deluxe stay at the resort.
The resort is adjacent to Buccaneer beach. You can surf along the perfect waves and explore the coastal towns near the resort. This resort is one of the best places to venture into Southern California.
5. Hollywood RV Park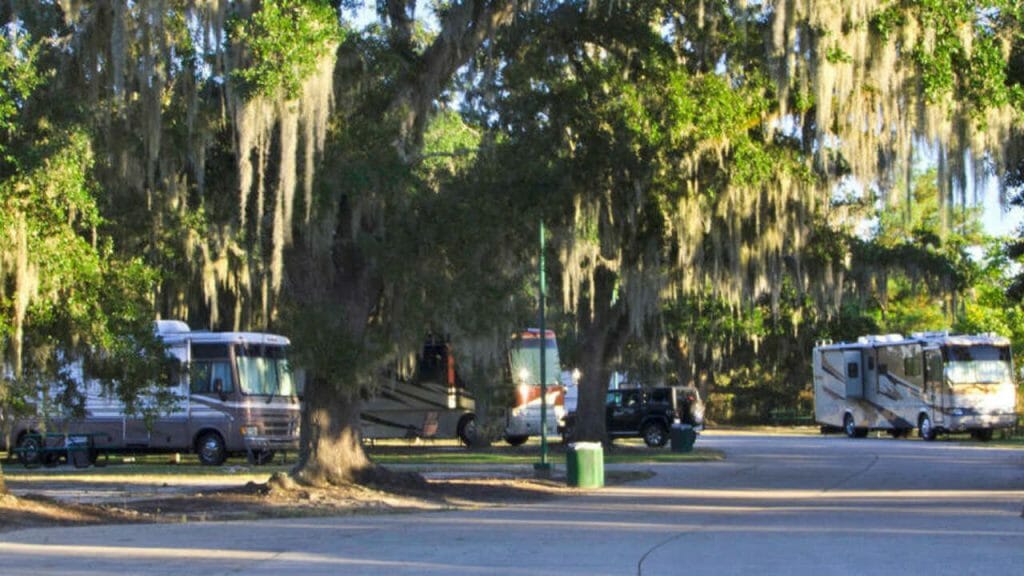 Travelling in an RV can be quite overwhelming? Hollywood RV Park is the best place to hook up your RV and explore the wonderful spots of Los Angeles.
You can visit the different attractions in the area, including The Universal Studios, Hollywood, Malibu, Reagan library and more. There are more than 185 spaces to hook up your RV. You can also walk through the scenic sites and enjoy street shopping.
6. Fairplex RV Park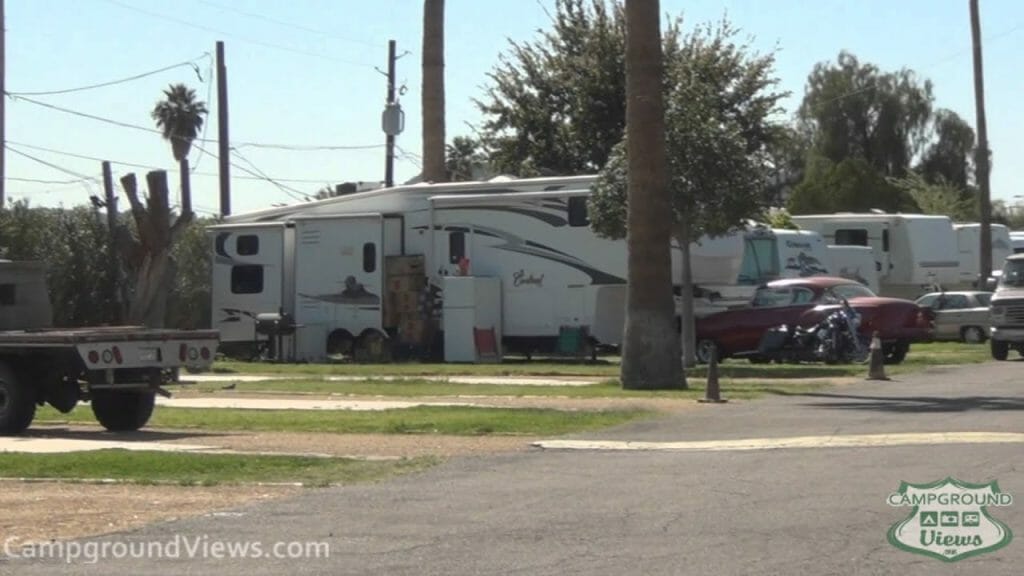 If you are heading towards Disneyland, but you do not want to stay at a hotel, then Fairplex RV Park is the best place for you. There are options for back-in and pull-through RVs.
The park has a campsite, swimming pool, water spa and even a small café, so you can have a relaxing time. You should book your stay 2–3 days in advance and avoid being in long lines at the gate.
Check out these amazing skateparks in California.
7. Westport Beach RV Park and Campground
Driving through Mendocino County and visiting Westport Beach RV Park and Campground is the best way to enjoy an amazing time. Due to its quirky seaside campgrounds and scenic shoreline, it is a great place for a family vacation.
The log cabins and rustic feel of the park make it an amazing wedding spot as well. You can enjoy surfing, swimming, kayaking and more. Additionally, there are spacious gorgeous cottages for a relaxing stay.
8. Orangeland RV Park
Located in Southern California, Orangeland RV Park is an ideal place for visitors to park their RVs safely and go along enjoying recreational activities. You can park your RV and visit different sites like Honda Center, Disneyland Resort, Old Town Orange, Angel Stadium, and many Anaheim attractions.
This park was built in 1972 on an orange orchard. You can pick out fresh oranges and eat your hand-picked ones. The resort is facilitated by Wi-Fi, full hookups, TV rooms, and a swimming pool too. You can relax and enjoy the refreshing environment.
9. Bodega Bay RV Park
Established in 1967, Bodega Bay RV Park is a highly-facilitated rest house. A plus point for the place is that the host family keeps on improving the park with improved benefits. So you can revisit and find the evident success of the park.
Because of the gorgeous surroundings, this park offers a range of activities for nature lovers, like hiking, swimming, and indoor activities in the resort as well. However, it is not a massive place, so you might need to reserve beforehand or else you will miss out the chance to camp or stay at the park.
10. Waterfront RV Park
Looking for a vacation site perfect for hooking up your RV? Waterfront RV Park, located in Huntington Beach, is the perfect place that helps you conveniently park your RV and have a safe stay. It is adjacent to the Pacific Ocean, so you have a relaxation time and go for different water activities, including scuba diving.
This park is adequate to provide the stay for bigger joint groups in a friendly and fun atmosphere. People arrange tours and stays at this park, so you can also have a grand tour with your family and friends.
11. A Country RV Park
If you want to visit multiple places and have a convenient base location to park your RV safely, A Country RV Park is the right place for you. You can make your reservations through their website and easily pull through during your vacation.
The park partners with different outdoor activities such as camping, swimming, snorkeling, and other exciting activities. The park provides amenities for its visitors in an affordable range. There is a gallery designed with exceptional paintings to calm the hearts of aesthetic lovers.
12. Marin RV Park
Located just 10 miles north of the Golden Gate Bridge, Marin RV Park is an 87 space Recreational Vehicle Park. It has space for all types of RVs and trailers. There are diverse attractions for all groups of people.
After parking your RV, you can visit Redwood Creek, Napa Wine Train, California Academy of Sciences and other wonderful attractions in California. The park is equipped with amenities such as a fitness facility, spa, Wi-Fi and more for a comfortable stay for the visitors. Do not hesitate to enjoy a wholesome vacation.
California is a gorgeous state with mountains, waterfalls and valleys. When you are traveling in your RV, you have the convenience of taking as many things as you want along with your family and pets. So choose any one of the best RV parks in California and hop on for an amazing getaway.