Are you a fan of skateboarding who is looking for some exciting ways to pass the time while on vacation in Colorado? If you came to the conclusion that Colorado is mostly known for activities such as skiing, hiking, and mountain biking, you should probably expand your horizons.
Skateboarding, particularly among young people, is rapidly gaining popularity throughout the state of Colorado. Skaters looking to get their fix can choose from a wide variety of large and small skate parks located throughout the state of Colorado. It doesn't matter if you are new to the sport of skateboarding or if you've been doing it for years; there are plenty of chances for you to show off your skills and pick up some new ones in these skateparks.
So, here is a list of the top wonderful skateparks in Colorado.
1. Superior Skate Park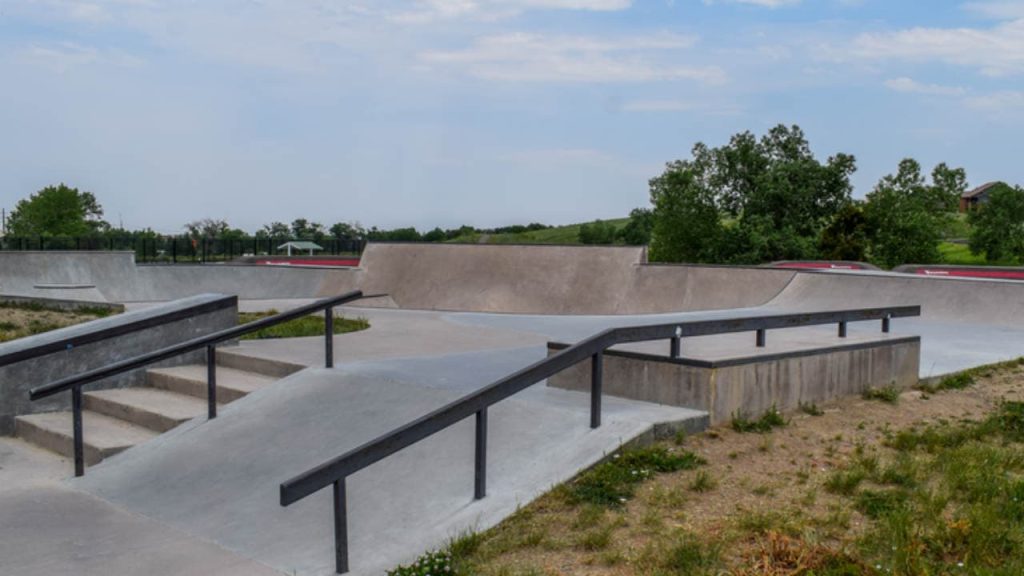 This outdoor skate park in Superior, Colorado, is open to individuals of all ages. Half-pipes, low-grinding rails, and two-level concrete ledges are just a few of the park's many skating obstacles. For families with young children, this is a fantastic spot to visit.
However, keep in mind that this is an unmonitored location. So, if you're unsure of your own or your children's abilities, be more cautious and bring along your safety gear. A bike park and a few pickleball courts are also nearby. In addition, at the nearby dog park, you can take your dog for a walk in the fresh air.
2. Snowmass Village Skatepark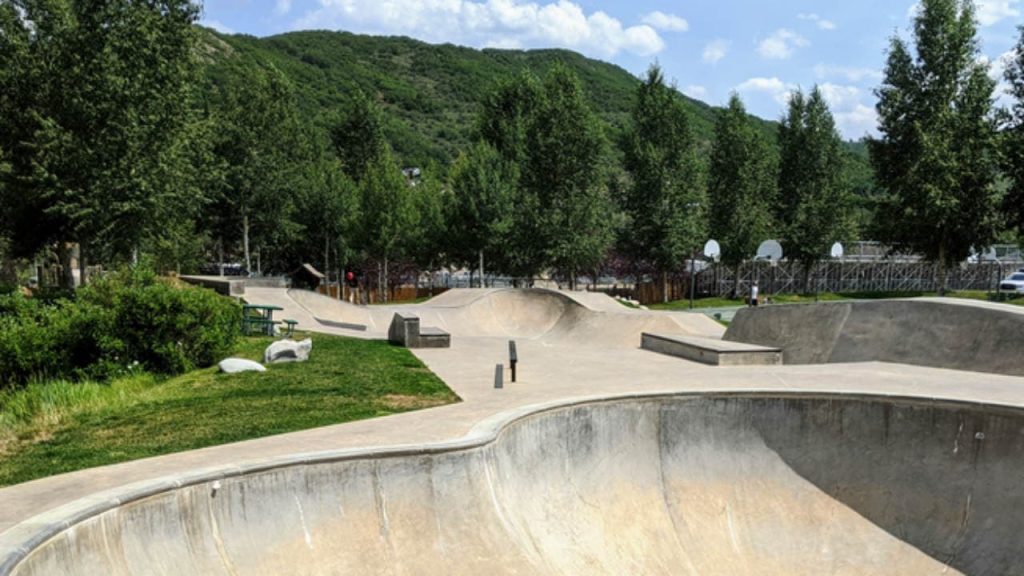 The Snowmass Village Skatepark, which can be found at the Town Park Station, is regarded as one of the most photogenic skateboarding facilities in the state of Colorado. This skate park can be found in Aspen, Colorado, and it is encircled on all sides by the towering Snowmass mountains, which are also well-known for providing excellent opportunities for mountain biking.
The actual skatepark is fun for individuals of all ages and skill levels, so feel free to bring the whole family. This location is really neat and tidy, and it features a large bowl. Because of the interesting and various obstacles that are present, there will be plenty of chances for you to demonstrate your techniques and learn some new ones.
3. Denver Skate Park
This enormous skate park covers an area of 5,574 square meters, making it large enough to accommodate not only skateboarders but also rollerblades and BMX riders. This skate park is going to be helpful to you whether you are a beginner or an experienced skateboarder.
It is located right in the middle of downtown Denver, and it provides a wide variety of obstacles for skateboarding, such as quarter pipes, half pipes, bowls, curbs, rails, ramps, ledges, and skate boxes. In addition, as a result of its proximity to the center of the city, there are also a lot of exciting sights and activities in the area.
You might also want to enjoy a fun day in these water parks in Colorado.
4. Buena Vista Skate Park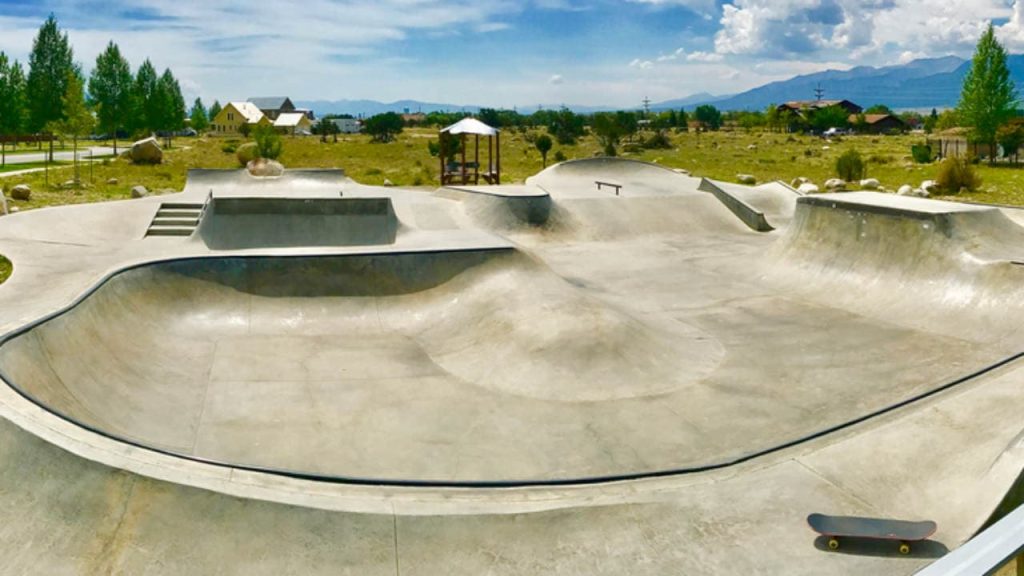 This skate park in Buena Vista, Colorado is sure to get your heart racing, regardless of whether you are a devoted skateboarder or an avid biker. This is an excellent location to visit, particularly if you intend to bring your children with you. Here, the ledges, rails, and bowls offer a ton of excitement to skateboarders.
The nicest feature is that it provides a designated area for adults to sit comfortably while watching their youngsters work on their techniques. However, because there are no lights at this skate park, when it gets dark, it is not a good time to go there for safety reasons.
Additionally, there is also a children's park directly across the street from this establishment, where one may have a picnic with one's full family and have a great time together.
5. Northside DIY – Aztlan Skatepark
This skate park, which has a nice 17,000 sq. ft. (1,579 sq. m) size and first opened its doors in 2008, has quickly become one of the most popular local hangout areas in Fort Collins. You can either skate or bike here.
I highly recommend that you go to this park whether you are just starting off or you just want a bit of practice. After 11 a.m., it has a propensity to become somewhat crowded, so if you want to skate without disturbance, you should consider arriving a little earlier in the morning.
6. Roxborough Skatepark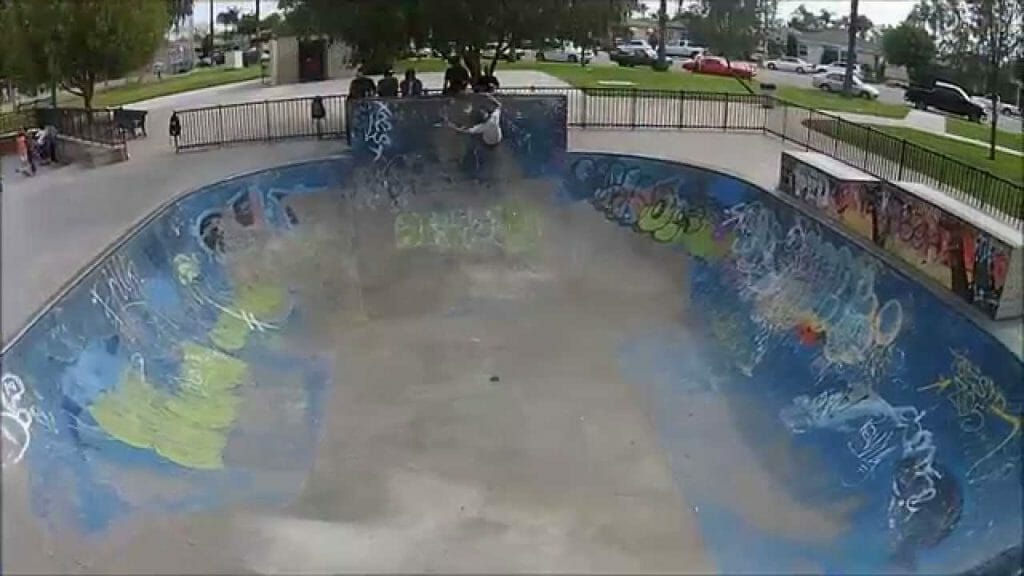 This tiny skate park in Littleton is perfect for skateboarders of any skill level, as it features a variety of challenging obstacles, including excellent, flowing transitions as well as distinctive ramps. Additionally, there are numerous crossing slopes and deep bowls that are sure to keep even the most daring skiers and snowboarders entertained.
However, you might think about going there a little earlier in the day because as the day develops, it has a tendency to become crowded, especially with children. A lovely walking track that includes a pond and a children's playground is also located in the surrounding area, making it an excellent location for a picnic with the family.
Make sure to check out the best amusement parks in Colorado with family and friends!
7. Manitou Springs Skate Park
This modest yet fascinating skate park can be found in Colorado Springs, Colorado, and it is the ideal location for rollerblading and skateboarding of all kinds. This park does not feature an excessive number of obstacles; it offers a few ledges, rails, and banks for you to skateboard on.
This location is fantastic for children, and if you have younger children whom you would like to teach the art of skating, there is no better place to begin than at this facility. A stunning park may be found nearby, complete with extensive paths for strolling and a riverbank. You won't regret having a fun afternoon with your loved ones and good friends here; in fact, you will have a great time.
8. Edwards Skate Park
This excellent skate park in Edwards is the place to go to hone your skating skills if you are seeking for additional ways to have fun and a wider range of challenges to choose from. In this area, there are no hurdles, thus the move will be extremely easy. In addition to the various obstacles, there are swimming pools, steps, rails, ledges, and skate boxes.
One of the distinctive attractions that can be found here that is sure to be a hit with the children is the snake run. So, you won't have to worry about your kids growing restless during the two or three hours that you spend here with them.
Overall, this skate park offers a lot of excitement and thrill to skaters of all ages and expertise levels, which is a great thing for the skateboarding community as a whole.
9. Don Anema Memorial Skatepark
This is an outdoor skate park in Northglenn, Colorado, and it is of a size that is considered to be medium. This concrete facility is a fascinating area to develop your skating skills. Alongside the deep bowl, there is a good selection of ramps and rails to choose from.
If you require any assistance while on the premises, the staff is always ready to assist you. So there shouldn't be any worries about your safety here. However, it is strongly recommended that you bring safety gear with you in order to practice your routines in this location. This facility also provides picnic tables for its guests, allowing them to enjoy quality time with their families.
10. Sheridan Skate Park
This is one of the coolest locations to go in Colorado if you are just starting out in the sport of skateboarding. This park will undoubtedly leave a positive impression on you as a result of its well-executed design and location in the heart of Denver, but in a remote and quiet part of the city.
The park is equipped with an abundance of ramps, banks, rails, and steps, all of which have seamless transitions between them. Therefore, whether you are a beginner or an experienced player, the park will keep you occupied for a considerable amount of time. In addition to that, they provide a pleasant picnic place in which one can pass a pleasant and unhurried afternoon.
11. Railbender Skatepark
The Parker Parks and Recreation Department was established in 1992 and the Recreation Center opened in 1994. Since then, we have been busy keeping up with the expectations of our rapidly growing community. In 2007, the Town opened the doors to the Parker Fieldhouse, a 100,000 square foot sports and fitness facility.
12. Curbside Skatepark
The 11,000 square foot indoor skatepark and skate shop known as Curbside Skatepark is situated in Sheridan, which is south of Denver. The park features ledges, manual pads, hubbas, an A-frame rail and hubba, seven stair rail and hubba, and more.

All the necessities you need to keep moving are available at its shop from some of skating's best manufacturers. So stop by with the homies in America's best metropolis for a pleasant session free from mother nature's ups and downs!
13. Downtown Denver Skatepark
Skateboarders of all ages and skill levels flock to the enormous outdoor Downtown Denver Skatepark because of its late hours and skyline vistas. It is one of the best skateparks in Colorado's Capital.
It does not matter where in Colorado you are located; you will always be able to find a skateboarding facility that is well suited to meet your requirements. Therefore, do not put it off any longer! If you are planning a trip to Colorado, don't forget to bring your skateboard with you!